Instagram: @nhungthle
Website: www.nhungle.com
1. What's your story? Where are you from?
Hello, my name is Nhung Lê. I'm a freelance illustrator who was born in Hanoi, Vietnam and previously based in Brooklyn, New York. Currently, I'm living and working in Sydney, Australia with my husband, our 4 year old daughter and our 6 month old twin girls. I'm mostly known for my portrait illustration and editorial work.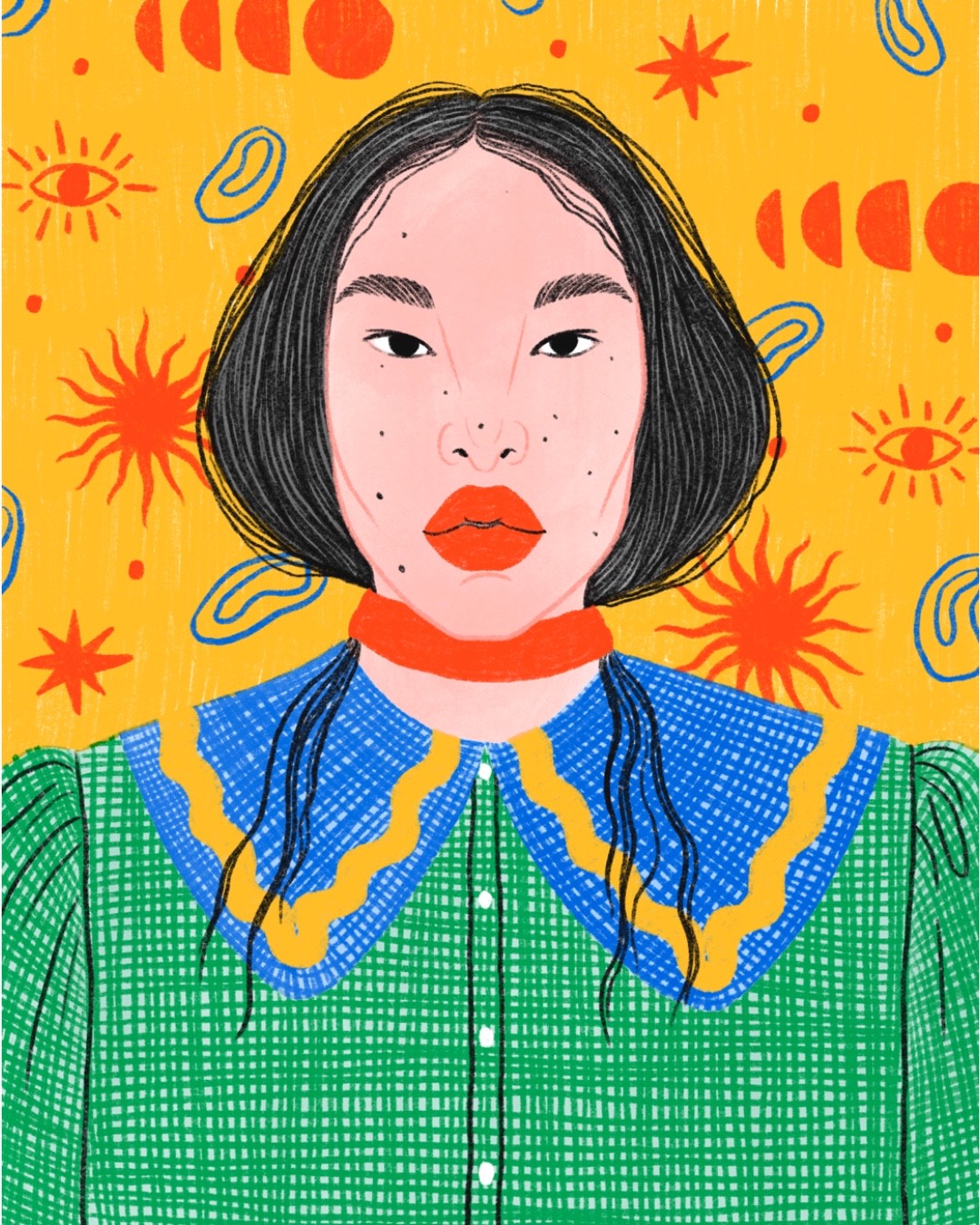 2. Tell us about your aesthetic.
Bold, feminine, and powerful. Color is my language.
3. What is your favourite medium and why?
For client work, I mostly draw on my ipad. It gives me the chance to do quick edits, which is very important to editorial illustration since deadlines are always so tight. I also paint in gouache for my personal projects and for some clients. Painting and drawing on paper is a needed break for me to practice and also experiment.
4. What is your artistic process like?
For my portraits, I start by gathering lots and lots of reference images of my subjects. I look at so many photos of my subject that sometimes I feel like I know their face better than they do. I read about their story and look up their work. The idea is to understand my subject as much as I can. Drawing a person isn't just about making a picture that has convincing likeness. When I understand my subject, I will be able to choose the right colors, pick the right outfits, add the right details so that the picture doesn't only resemble them physically but add a dimension of their attitude and emotions. Then I create a collage from different reference photos. I do my sketches based on that collage. When the art director picks a sketch, I work on my final in this order: shapes - lines - textures.
For editorial conceptual work, I start by reading the draft carefully and noting down any words/sentences that bring me visual ideas. Then I move on to sketches and final just like how I do with portraits. For personal work, I don't really have any particular process since it's my space to have fun and experiment.
5. Who and/or what inspires your work?
Incredible people, especially women, doing incredible everyday things. Also, my 4 year old daughter's Lego creations and drawings. Children have wonderful imagination!
6. What role does art play in your life? How does it change the way you view the world?
Art gives me the confidence to voice my opinions in visual forms. I'm not so good with words but my illustration can speak for what I believe and treasure.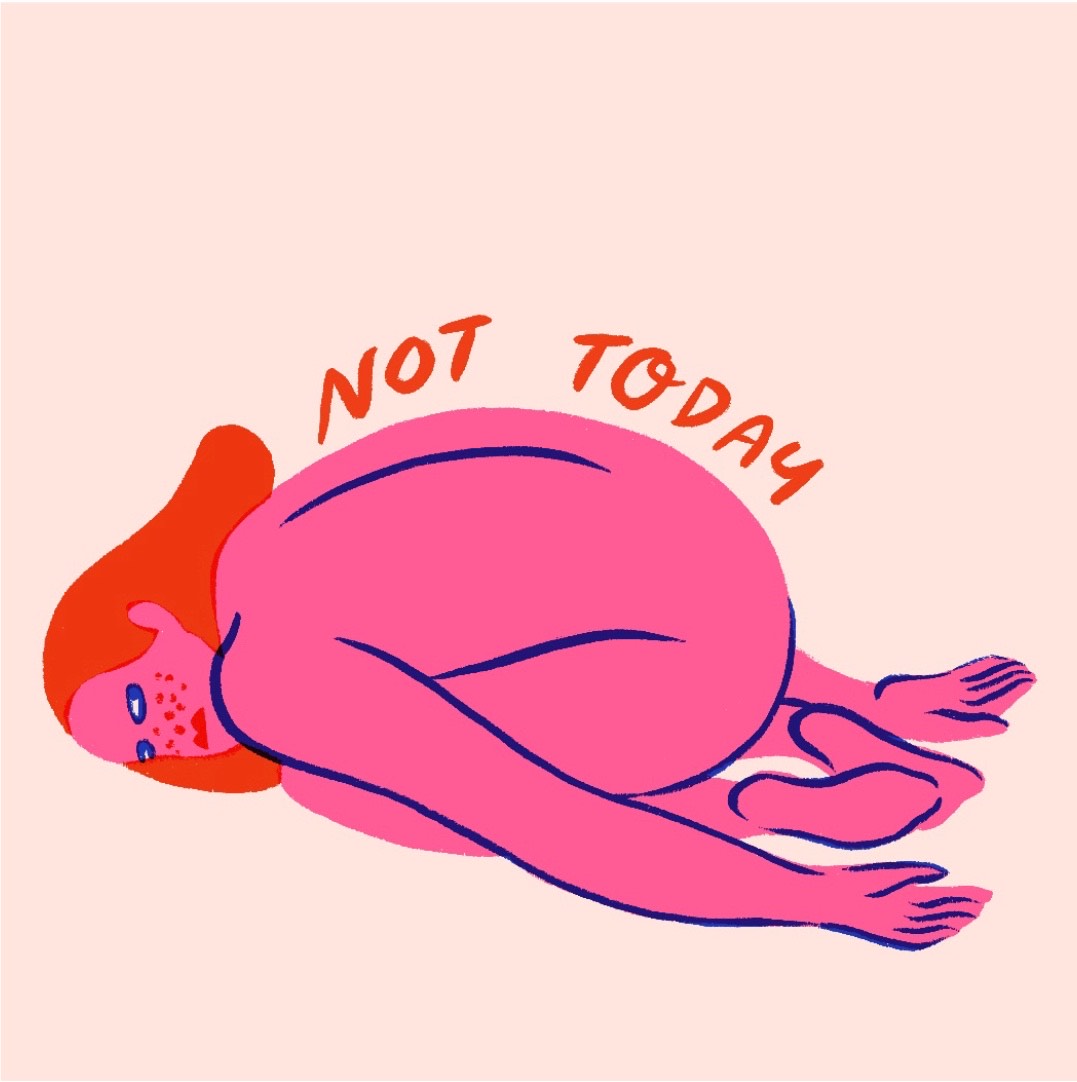 7. Where did you study?
I didn't go to art school. I graduated from Connecticut College, a small liberal arts college in New London, CT, two hour north of New York City.
8. Where do you see yourself in five years?
Currently, I'm taking it slow with work so I can have time with my babies. We also just moved to Sydney last year. So in five years, I want to be able to really call Sydney home and grow my illustration career here. I also want to sign with an agency to focus more on making illustration and less about negotiating fees, reviewing contracts, or sending invoices. Any agent out there looking for talent?
9. What about in ten?
Hopefully still in love with illustration and Sydney. And be able to travel more, take more time for myself, and try new things as my kids get older.
10. What do you hope to achieve with your art?
To make a living while telling stories.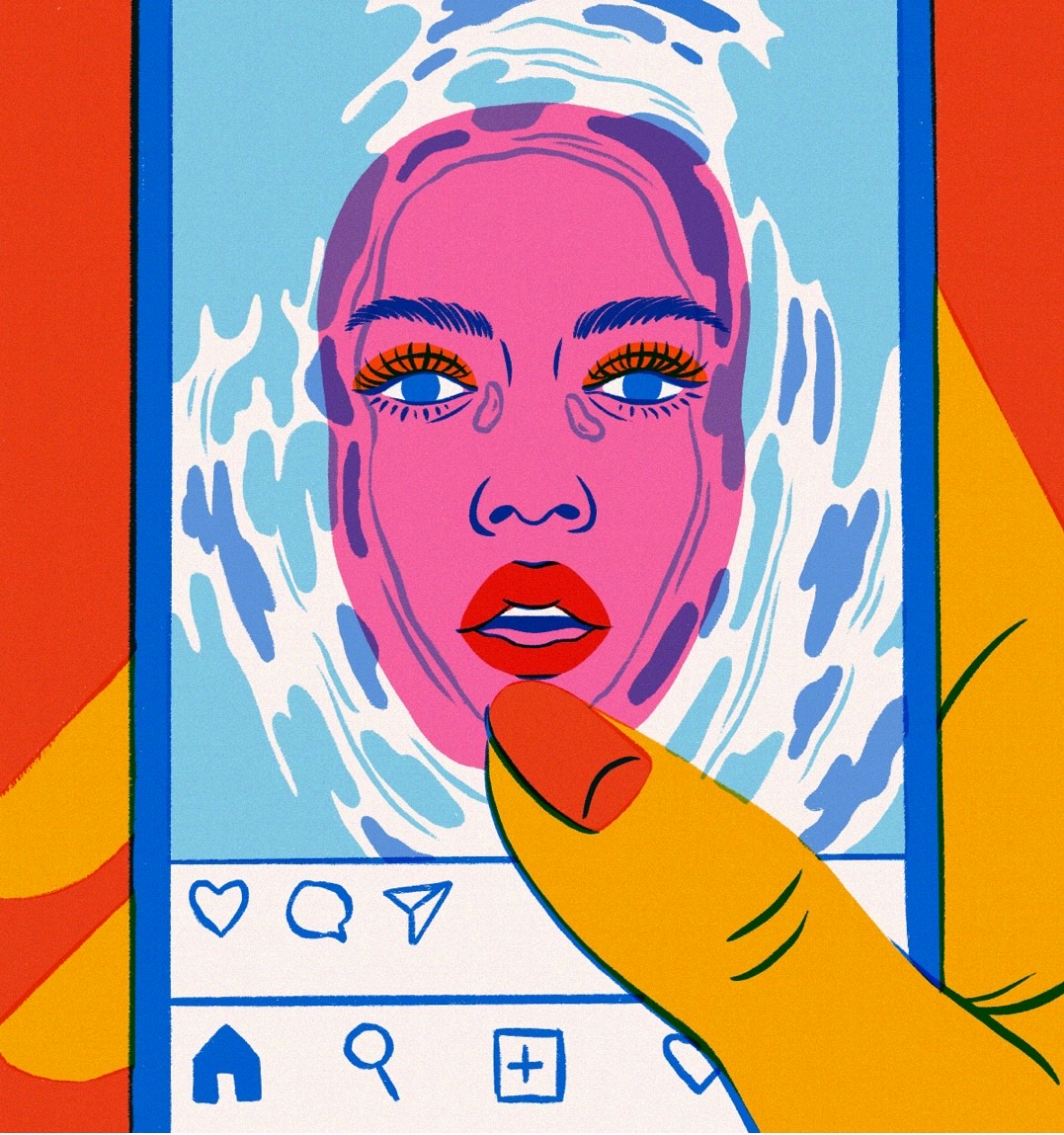 11. Now, tell us a little more about you as a person: what is your favourite food?
Vietnamese food. I'm obsessed with Vietnamese food not only because I'm Vietnamese but also because cooking and eating Vietnamese food is how I relive my childhood and think about my family on a daily basis.
12. Favourite book?
My favorite manga is "Nana" by Ai Yazawa. My favorite novel is "Love like Hate" by Linh Dinh.
13. Favourite genre of music?
Jazz RnB/hiphop, especially when I draw.
14. What are your hobbies?
Cooking is probably my biggest hobby. Then comes dancing and decorating my home.
15. If you weren't an artist, what would you be?
An interior designer.