Instagram:
@nibyniebo_
Facebook:
www.facebook.com/nibyniebo
1. What's your story? Where are you from?
Hi! My name is Justyna. I'm Polish girl living in the small city near the seacoast. I'm a self-taught artist.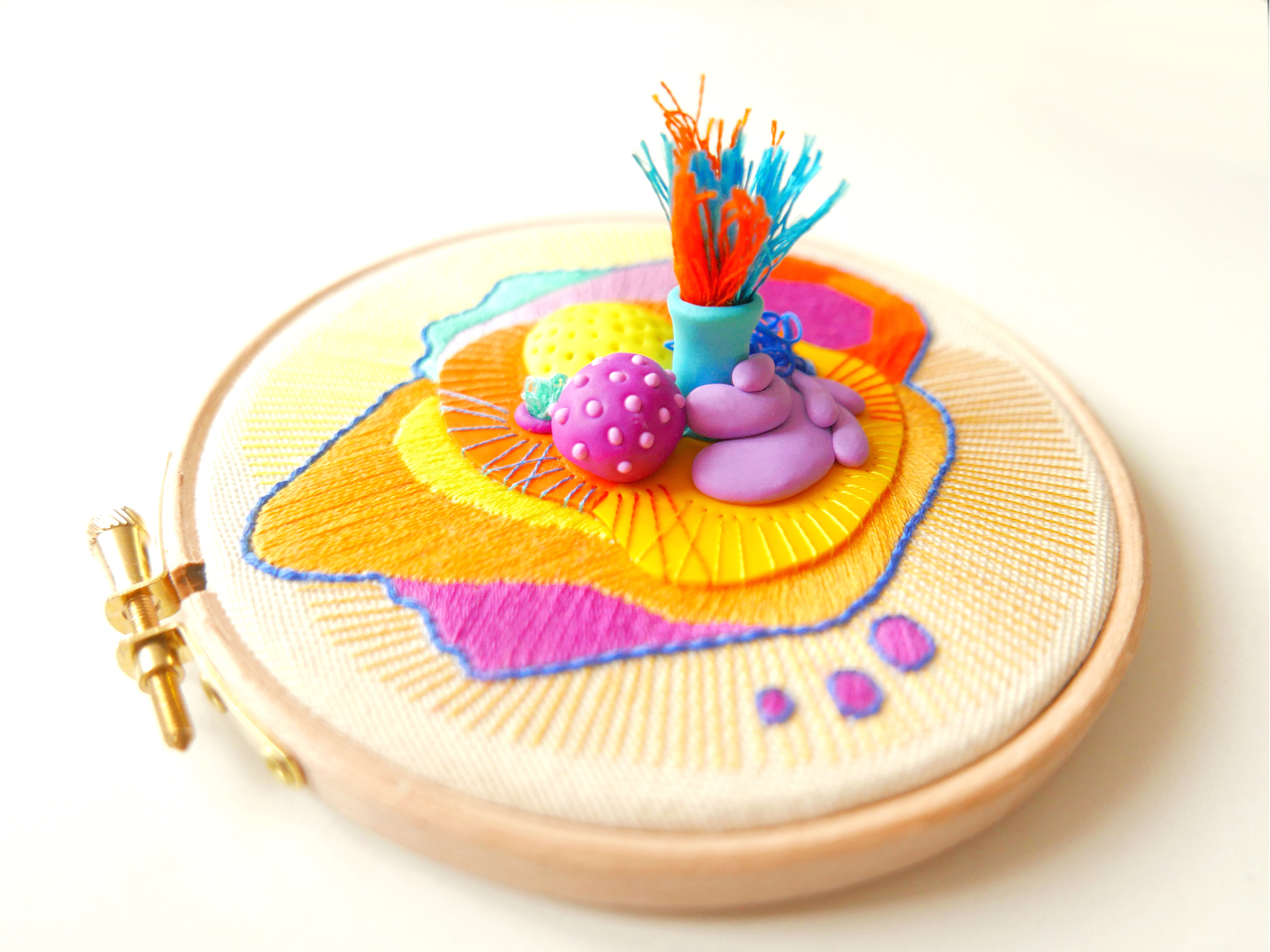 2. Tell us about your aesthetic.
My creations are mostly abstract sometimes symbolic. I mix materials such as polymer clay and thread to achieve interesting contrasts. I use bright colors to express all sorts of feelings.
3. What is your favourite medium and why?
Polymer clay (I use Fimo) is an amazing material giving me endless possibilities. The textures can vary from matte to high gloss. The transparency can be modified. All these features are up to me. Other favourites are fabric, thread, paper and acrylics. And glass beads of course!
4. What is your artistic process like?
My process has several patterns. Usually, I start imagining certain sculpture and how it would be stitched to the fabric. Then I compose smaller forms. I sculpt all in polymer clay and bake. I stitch hardened pieces on a hoop.
5. Who and/or what inspires your work?
Spiders are my masters. And other insects as well. And the Nature in general - because of its perfect precision and uniqueness of forms. There are also artists whose work pushed me to create my 3D embroidered hoops. These are Susanna Bauer, Adam Pritchett, Humayrah Bint Altaf, Danielle Clough.
6. What role does art play in your life? How does it change the way you view the world?
I believe art is my ultimate mission. Although my life is arranged not the way that would allow me 24h of making a day... however I put my effort to find time. Art has changed the way I see and value time. The older I get the more precious time becomes. At the age of 70, I would probably celebrate art making like some ancient monk performing a religious ritual.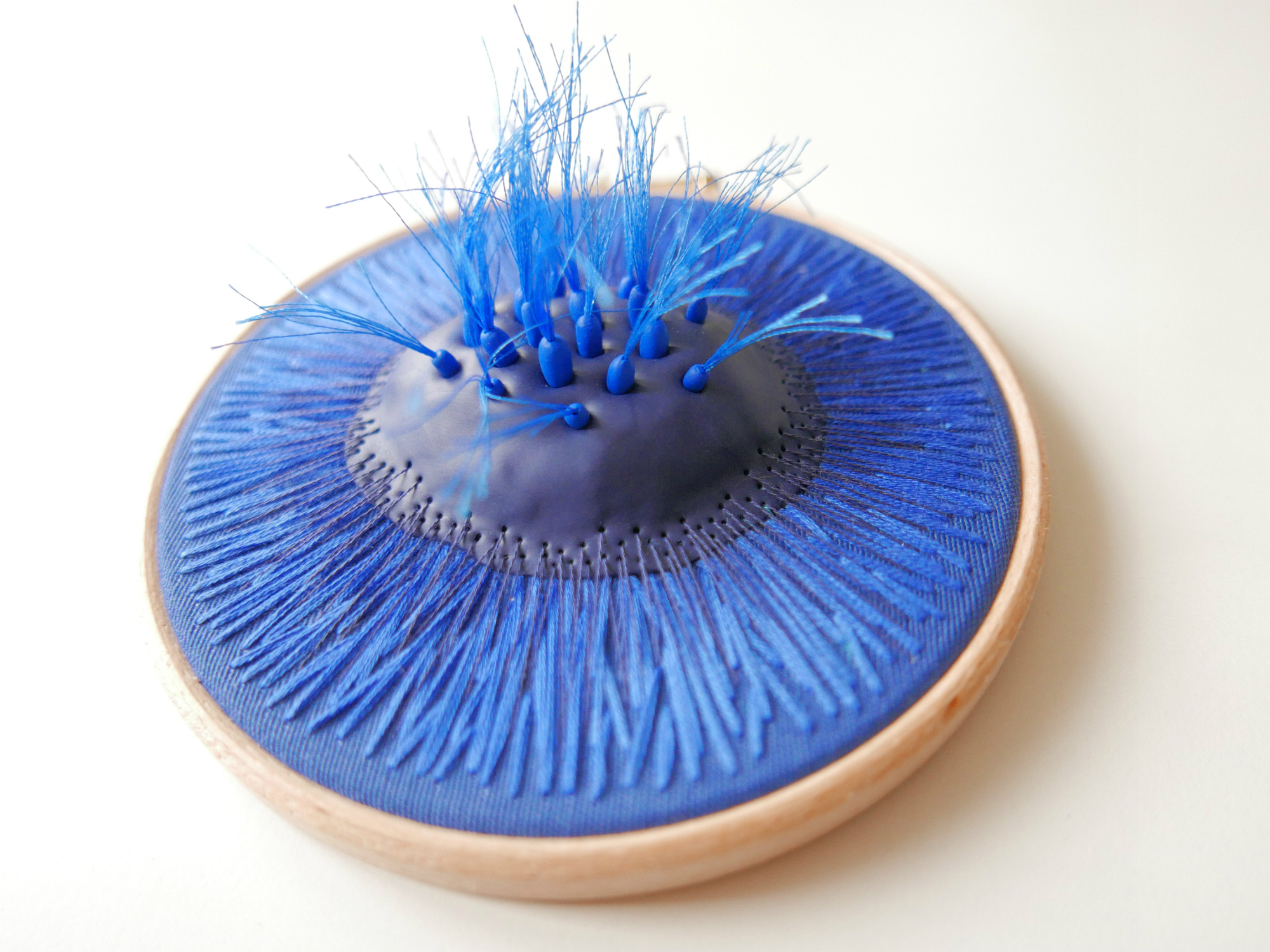 7. Where did you study?
I studied gardening which is one of the great mysteries of my life. I don't know why did I study it. I know that everything led me to where I am now and I'm grateful for that.
8. Where do you see yourself in five years?
I hope to continue what I do now - create art of a free spirit. I wish to deepen my understanding and create more meaningful pieces. I hope I will learn how to do it in harmony with all parts of life.
9. What about in ten?
I would dream of making some huge series, have an exhibition. I hope to discover things that I don't know yet they exist.
10. What do you hope to achieve with your art?
I would rather aim for the growth of talent and spiritual development. For constant exploring and experimenting with art. Wishing for fame and money is not necessary 'healthy' for art that one creates. I want my art to be free and great.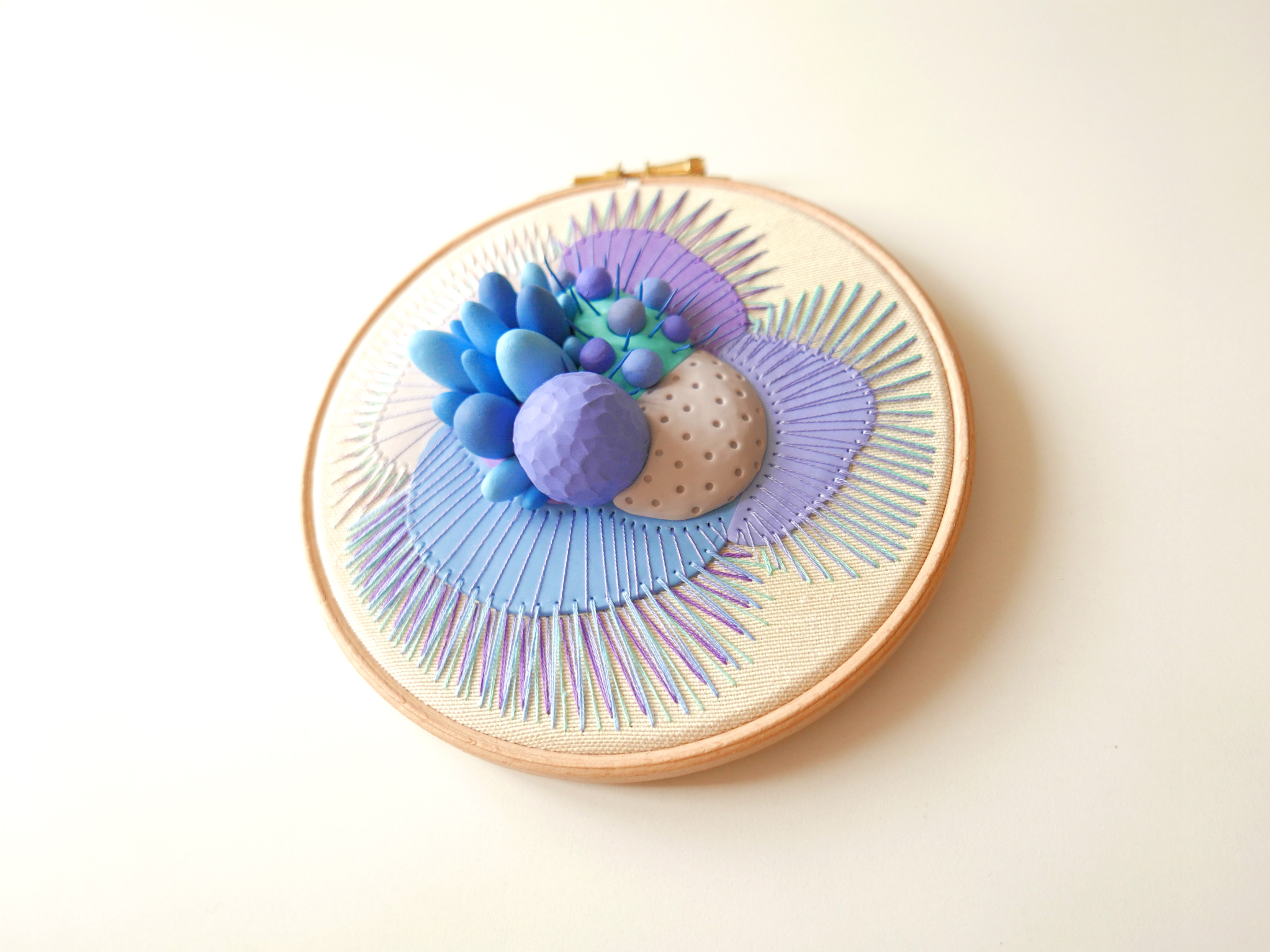 11. Now, tell us a little more about you as a person: what is your favourite food?
The organic food has been significant for me since I got my first thoughts about diet. It is up to now, however with time I discover how much effort it takes to have an 'organic lifestyle' or 'slow living'.
12. Favourite book?
I like novels about people of big heart. 'Night Boat' by Alan Spence is just one example that I've read recently.
13. Favourite genre of music?
I don't have one favourite genre of music, and I'm strongly a non-musical person! I do love music and the best way for me to absorb it is when I dance and listening at the same time.
14. What are your hobbies?
Swimming! That's something I really like.
15. If you weren't an artist, what would you be?
If I weren't an artist I would still look for some job demanding lots of creativity. It may be a travel journalist, a teacher of some specific group of students such us disabled people or a baker! Ha, ha, ridiculous!