Instagram:
@nick_liefhebber
Behance:
www.behance.net/Liefhebber
Tictail:
liefhebber.tictail.com
Website:
www.liefhebber.biz
1. What's your story? Where are you from?
Hi, I'm Nick Liefhebber, I grew up in a small town in the south of The Netherlands and living in Utrecht since I started studying graphic design. Now I live and work here.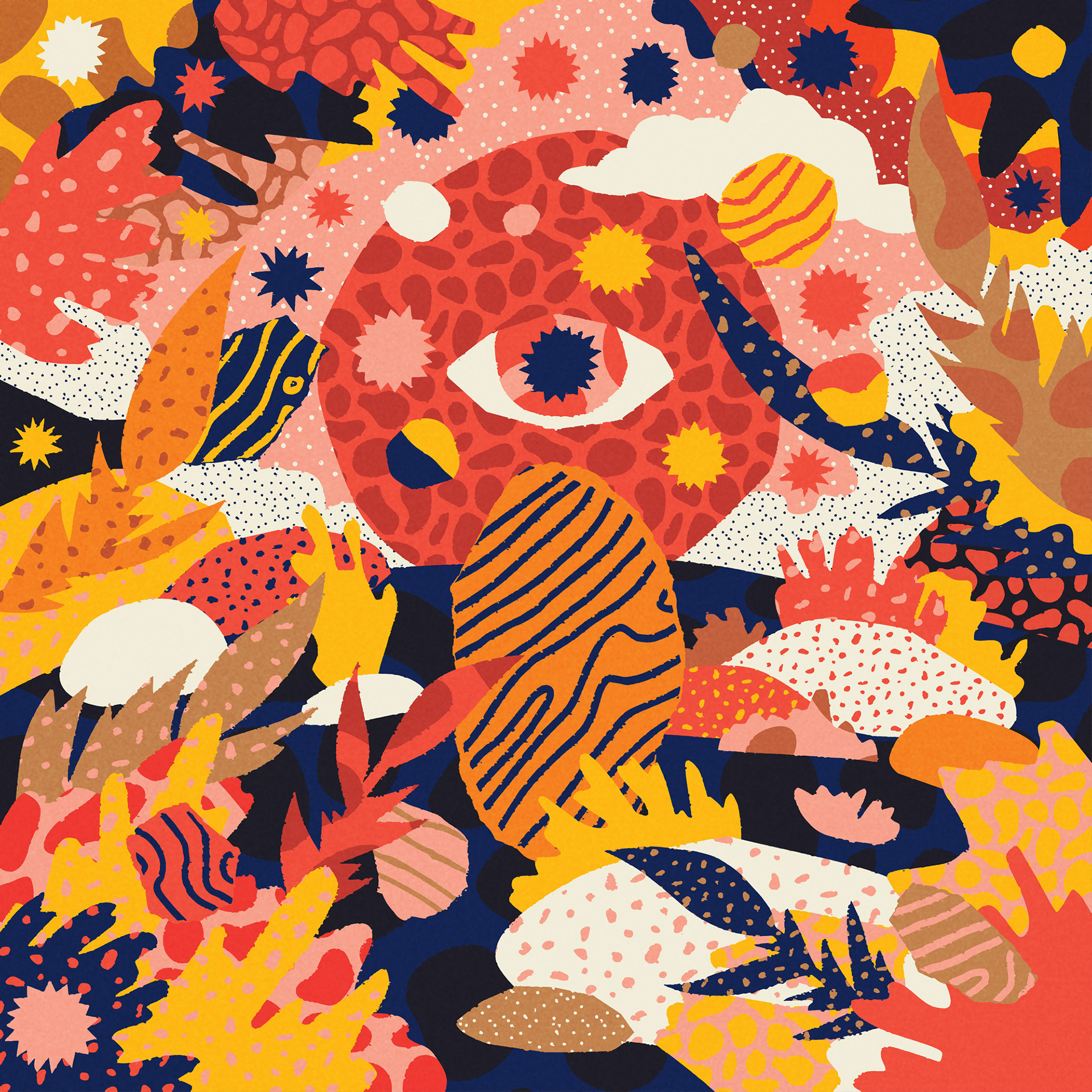 2. Tell us about your aesthetic.
I create colourful slightly psychedelic images full of patterns and details. I usually start by cutting out shapes from black paper and create a toolkit for my illustrations. I'm inspired by organic shapes in nature, sometimes just cut random elements but if it's commissioned it can be anything. The shapes inspired by nature started being plants but now they're becoming more abstract. They still look like leaves but it's more about colour balance and composition. I also use a lot of patterns because they add texture to shapes.
3. What is your favourite medium and why?
Although I create a lot in my computer my favourite medium is black paper. I like to sit down, and just start creating without an idea. I use a small knife, sometimes scissors, sometimes just tearing it up. It's very limited and that's what I like.
4. What is your artistic process like?
I start my illustrations by creating a toolkit inspired by the subject of my illustration. I scan everything and often vectorise it. Then I start building my image like a collage, layer on layer on layer, adding digital shapes and patterns. I often use a limited colour palette and make a lot of use of overprint colours. Printing techniques like risograph, screen print and lately etching inspire my way of working. I create every image in a way it's screenprint-able even if I don't.
5. Who and/or what inspires your work?
I love music and buy too many records, the artwork is a big part of why I want to have them. I am also inspired by organic growing shapes in nature. Of course I'm also inspired by loads of people on the internet, so many people create great work but it's also overwhelming and there's a lot of noise you have to filter out. And last but not least I collect art books which inspire me. A few names: Piet Zwart, Henri Matisse, Pyke Koch, Georgia O'Keeffe, Edward Bawden, David Hockney.
6. What role does art play in your life? How does it change the way you view the world?
Art makes me look better at ordinary things. Artists see the world in their own way and translate it to their work. They're all alternative views on the world.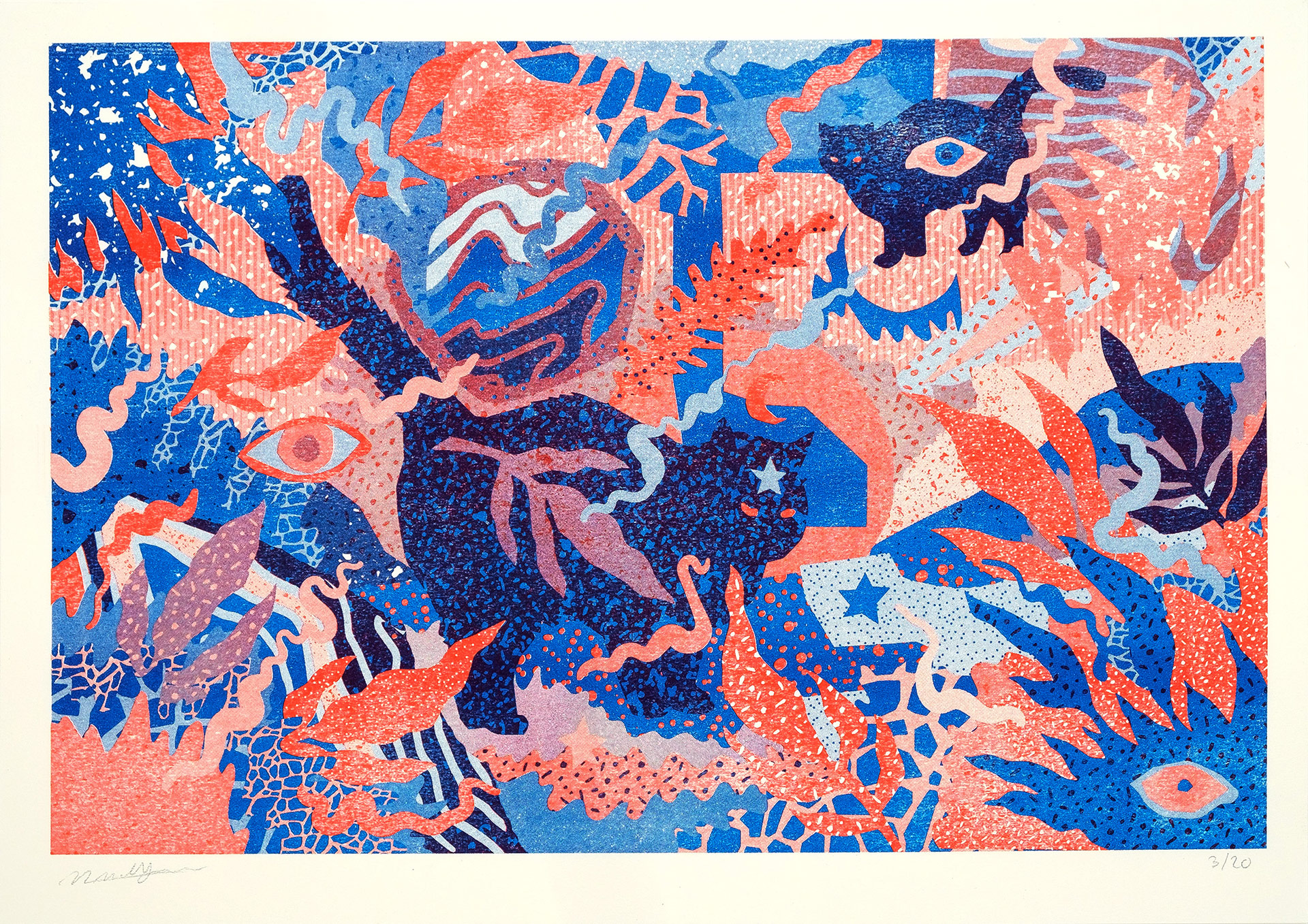 7. Where did you study?
I studied in Utrecht at HKU, University of the Arts Utrecht.
8. Where do you see yourself in five years?
I'm always looking for new ways to work and right now I feel like I have too many possibilities and too little time. I hope I'm still inspired like that. I try to divide my time between my own experiments and commissioned work. I've been working for a few international clients lately and am trying to expand that. Different countries, different people, different cultures.
9. What about in ten?
I hope I'm still experimenting and investigating as an illustrator. I also like working together with people so maybe I might be an art director on one project and illustrator on the other.
10. What do you hope to achieve with your art?
World peace.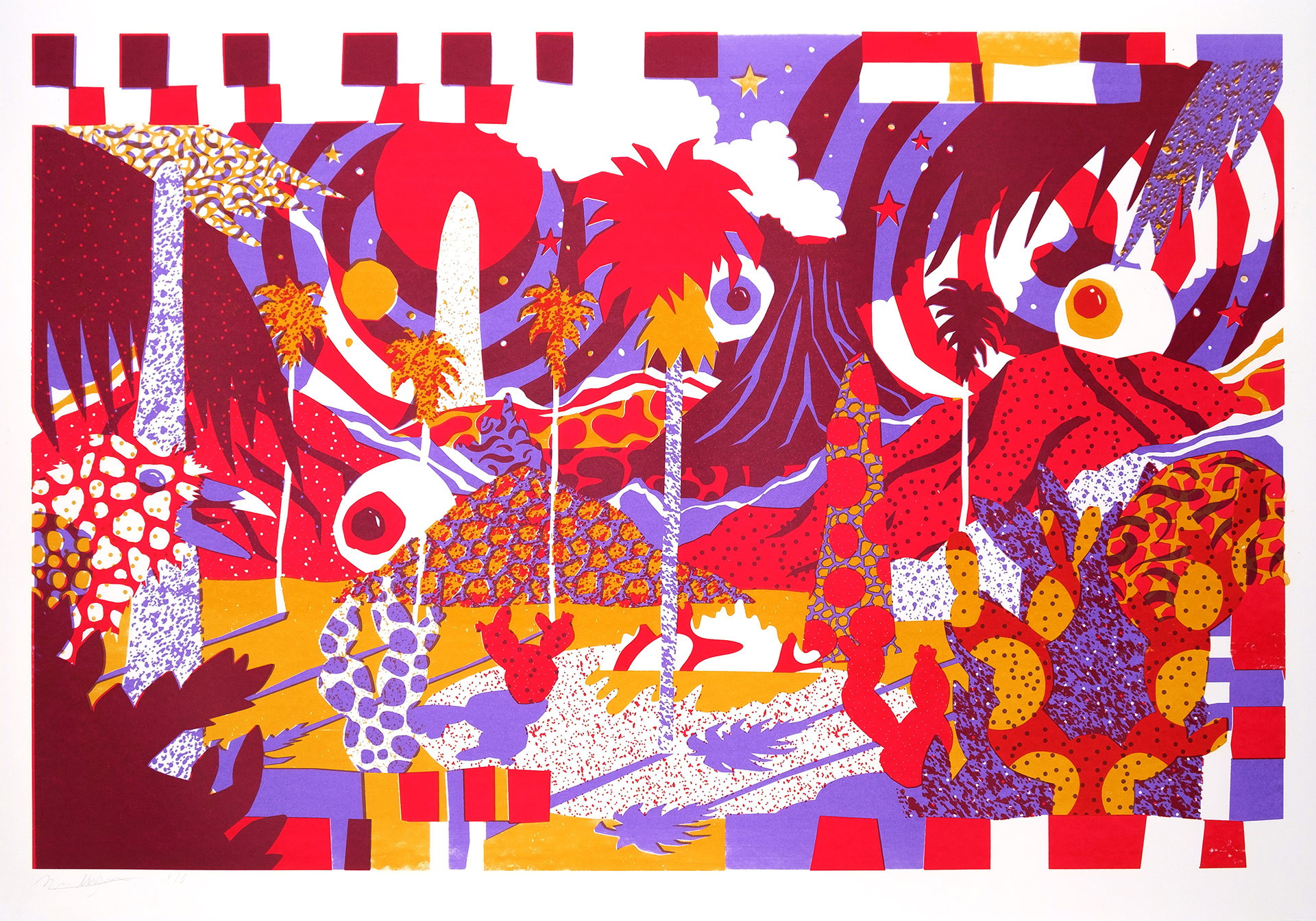 11. Now, tell us a little more about you as a person: what is your favourite food?
I love cooking but don't have any favourite food. Just like in my work I like to try new things and learn new recipes.
12. Favourite book?
Always changing, first art book that pops in my mind is Complete book designs about Tadanori Yokoo his book designs, probably because I just bought it. Latest novel that inspired me is a classic, The Stranger by Albert Camus
13. Favourite genre of music?
I listen a lot, electronic, psychedelic rock, afrobeat, hip-hop too many genres.
14. What are your hobbies?
It sounds cheesy but my work is my hobby, it's the thing I most like to do. My hobbywork is screen- and risoprinting, just creating new images. I also love music, always searching for new sounds both old and new music.
15. If you weren't an artist, what would you be?
A more boring person.