Instagram:
@nicolas_verbauwen
Shop:
www.nicolasverbauwen.com
1. What's your story? Where are you from?
I'm Nicolas and I grew up in Dunkirk, a coastal town in the north of France. It was really nice growing up near the sea – I miss how soothing as well as invigorating it can be. I left Dunkirk to travel for some time and then came back to the north in the city of Lille. I settled there and I started various illustration projects with friends.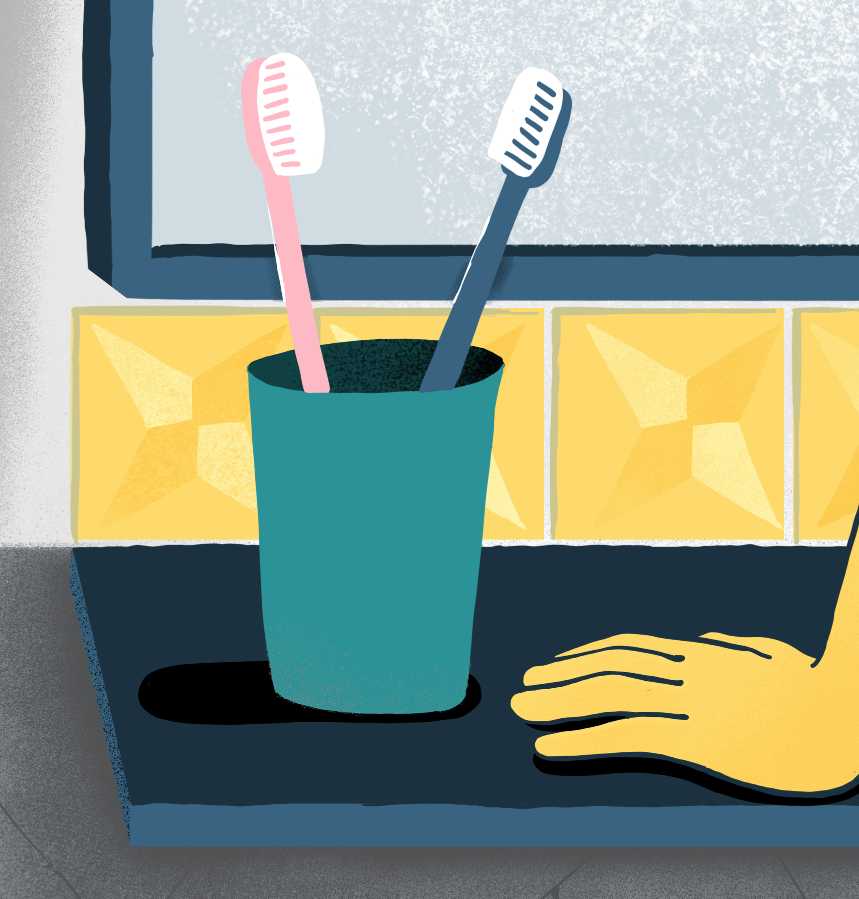 2. Tell us about your aesthetic.
I like photography a lot, the way you have to compose the image is more challenging to me than when I draw. What I appreciate with illustration is to be able to organize the elements the way I want and for some time now my work is oriented around image composition. I like to give the impression of lightness in my work, which is generally quite figurative. I am not very patient, I like to get to the point and I think that is felt in my work.
3. What is your favourite medium and why?
I don't have a favourite medium, I generally use what is handy. I've been using linocut printing a lot of recently, because it enables me to print the illustrations from home. I've developed a working method that allows me to be both effective and independent. These last few months, I've been working on my iPad as it allows me to look after my daughter and draw at the same time.
4. What is your artistic process like?
These days I've been walking a lot with my phone, taking pictures of things that often seem trivial. I work on a series of illustrations from which I take out the human elements, to fix certain details. I always draw in a notebook before starting digital work or engraving. Sketching is often the longest part because I start again and again until I am satisfied.
5. Who and/or what inspires your work?
Many things and people inspire me. My parents, who are architects, taught me to appreciate urbanism. Photographers like Cody Cobb, Todd Hido and Cedric Dubus all inspire me. I also admire the work of Blexbolex, Miroslav Sasek, Hergé, Henri Rousseau, Edward Hopper... My friends and my family are also sources of inspiration, as well as travelling.
6. What role does art play in your life? How does it change the way you view the world?
I think everyone should learn to look at things – and take the time to do nothing else but that. This is surely one of the things art teach.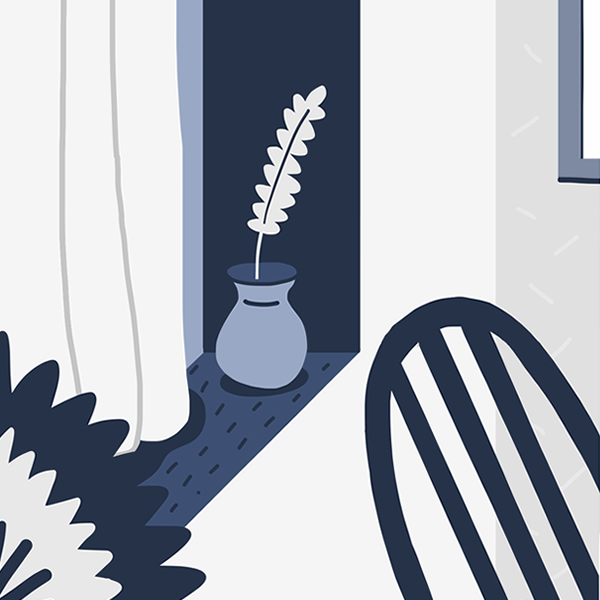 7. Where did you study?
I studied graphic design in St Luc institute, Belgium.
8. Where do you see yourself in five years? Working in an agency?
I'm already working in an agency. In five years, I might have moved closer to the sea, why not in Britany…
9. What about in ten?
It is too far away!!!
10. What do you hope to achieve with your art?
I don't want to change minds with messages, I leave it to others. I just want to make pictures that I like. I know it's pretty selfish!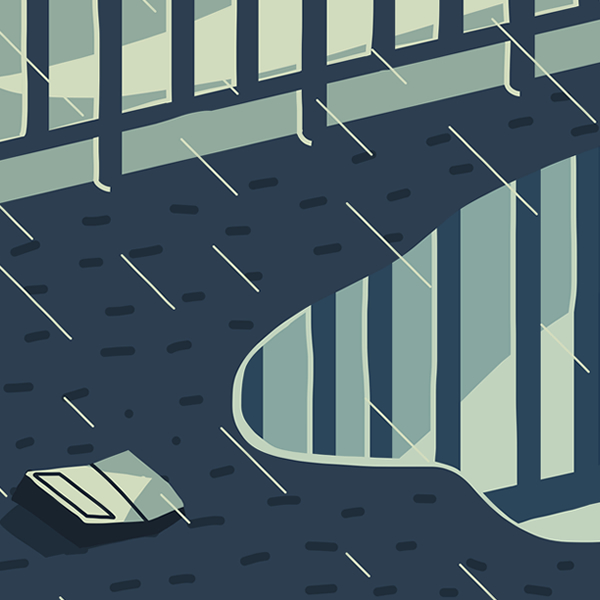 11. Now, tell us a little more about you as a person: what is your favourite food?
My father's salmon with saffron!
12. Favourite book?
I don't have a favorite book, right now I'm reading Conversation with david hockney , it's quite good!
13. Favourite genre of music?
To draw, I generally listen to folk music.
14. What are your hobbies?
I created an illustration fanzine with friends few years ago. We had a great time and it enabled us to get in touch with a lot of people and we made some exhibitions. Now we are all working on more personal projects.
15. If you weren't an artist, what would you be?
A gardener