Instagram:
@nicolewatsontextiles
1. What's your story? Where are you from?
Hi! I'm Nicole, a textile designer based in Glasgow, specialising in woven fabric design. I recently graduated this year from The Glasgow School of Art, and am currently exploring my options creatively and career-wise, whilst taking a well-deserved break to recharge myself and figure out whats next.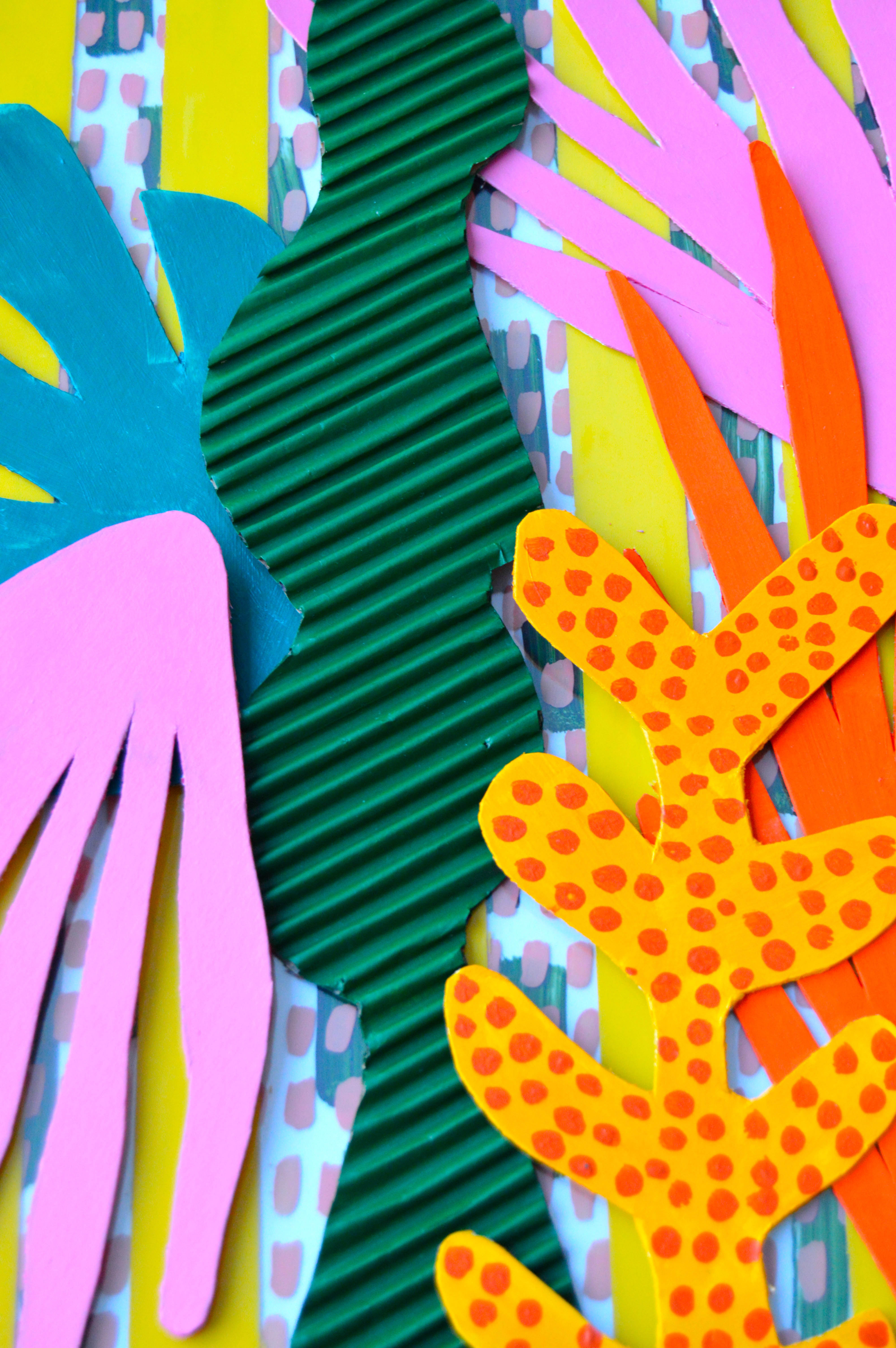 2. Tell us about your aesthetic.
My work focuses on the abstraction of organic shapes. I am drawn instinctively to bold pattern and colour; often testing the limitations of how these collectively piece together. Additionally by layering information through a variety of materials and three-dimensional constructions; my work captures a journey of exploration, which demonstrates both surface and structural qualities - which is seen in both my art and woven fabrics.
3. What is your favourite medium and why?
Mixed media collage; as it allows me to be in control of the design of my drawings. By allowing me to construct and translate three-dimensional elements to my work, through a variety of papers and textures. Working in this way for me means there are no restraints, it allows me to explore scale, colour and texture more vividly, as it is a continuous building of layers. It also allows me to identify elements more easily, that can be translated into woven structures.
4. What is your artistic process like?
Initially, I begin with research, I am constantly documenting my inspiration through photography; I do this every day - keeping a resource of information that I can pull and work from. Most of this initial research and inspiration comes from my travels, I am really drawn to tropical climates - I love the vivid colours and botanic forms which can my seen there. I then collectively reflect on my research; pulling out colour palettes and shapes that I like from them. From there I usually start with quick sketches, in which I begin to abstract shapes, lines and marks. I then use collage to bring all this information together, creating installations of information which I then use to abstract and explore through my woven textiles.
5. Who and/or what inspires your work?
I'm inspired by whats around me. To me, there is inspiration everywhere - even in places you least expect to find it! Not one particular person inspires my work - I take inspiration from a variety of artists and fashion households, my Pinterest boards are very vast! Artists who really informed my latest project this year however would be 'Sarah Illenbergers - Wonderplants', 'Adam Frezza's and Terri Chiao's - A Controlled Wild', 'Chanel's 3D animated garden', and Helen Bullock's illustrations and prints.
6. What role does art play in your life? How does it change the way you view the world?
Art plays a major factor in my life, I am constantly thinking about new concepts and ideas. Designing and creating allows me to express my inner creative, it's the only way I feel a true sense of achievement.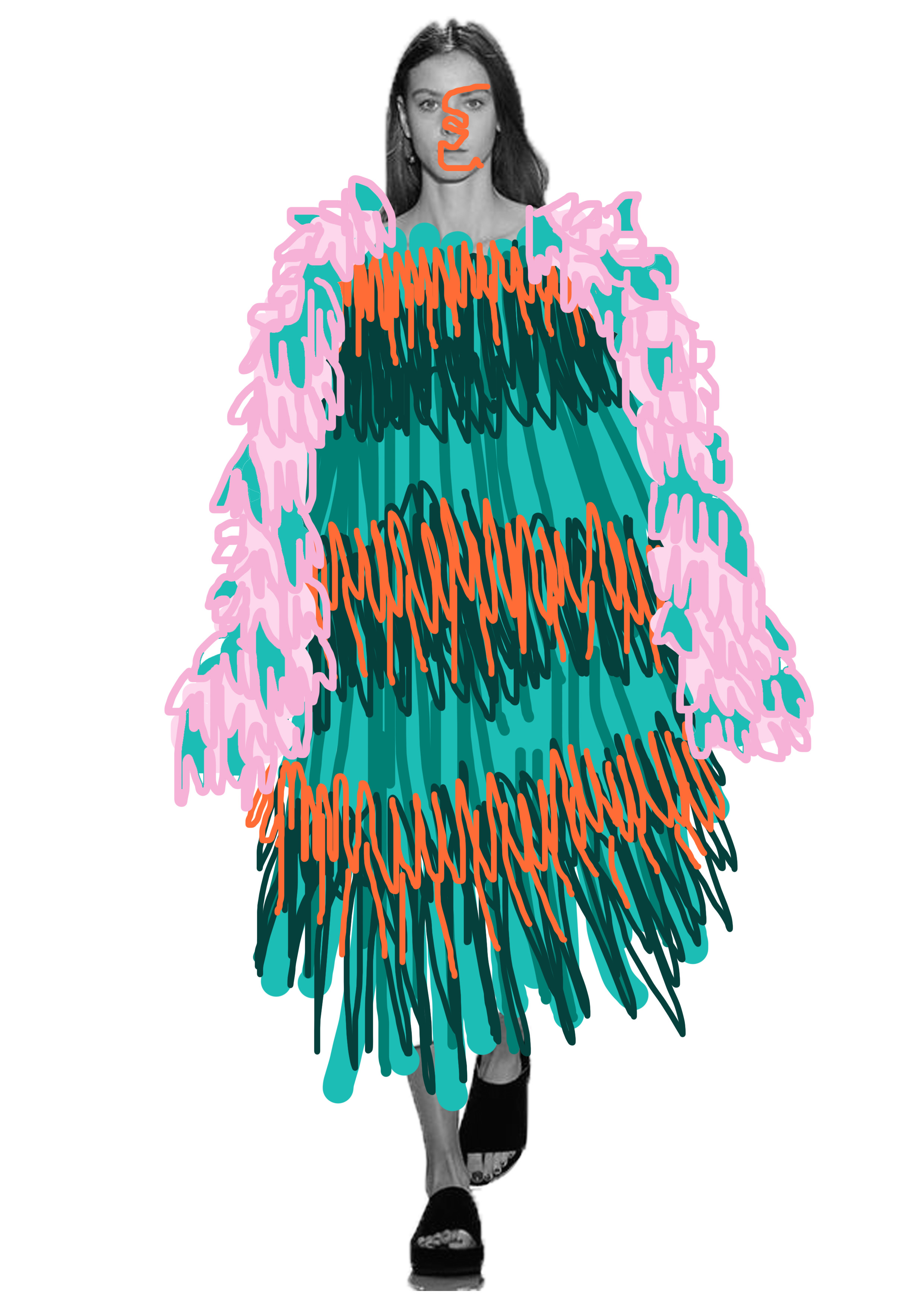 7. Where did you study?
I studied Textile Design at The Glasgow School of Art, graduating just this year.
8. Where do you see yourself in five years?
Hopefully in a job that I love waking up to every day, as cliche as that sounds. A job that inspires me creatively and pushes my design knowledge. Realistically I love to work with a mill that produces interesting woven fabrics for either a high fashion context or interiors.
9. What about in ten?
Ahhhhh, I'll have to achieve my five-year goal first!
10. What do you hope to achieve with your art?
I hope to achieve a sense of true self-completion with my art. For example projects I have completed in the past, I have never felt satisfied with in the longer-term. I realise this is a learning curve; but the hope is to keep developing and establish a stronger branding for myself - to produce designs that I'm fully proud of, designs that people can relate to and enjoy.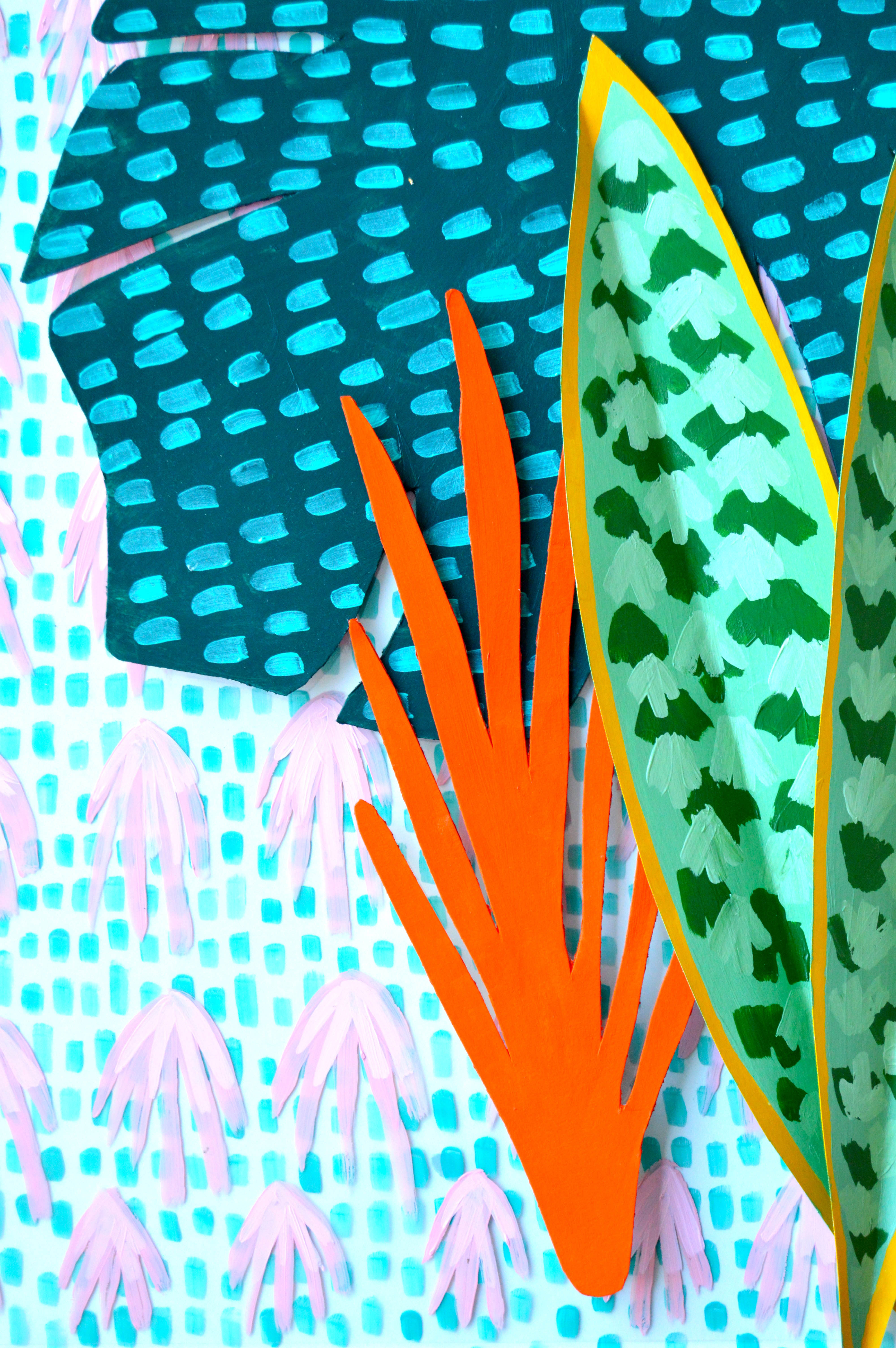 11. Now, tell us a little more about you as a person: what is your favourite food?
Italian. All day. Everyday.
12. Favourite book?
One Day by David Nicholls. Or Bridget Jones Diary, she is hilarious and basically my hero.
13. Favourite genre of music?
I don't really have a favourite genre, my playlists tend to be very vast! I listen to a bit of everything.
14. What are your hobbies?
Reading, Photography, Music, Travelling, but most of all spending quality time with my friends and family
15. If you weren't an artist, what would you be?
Probably a makeup artist - I'd have to be creative in someway!