Instagram:
@nikovanna
Website:
www.annakaretnikova.com
1. What's your story? Where are you from?
I was born in Karaganda, Kazakhstan. In hope to give me a brighter future my parents decided to move to Germany. So when I was four years old, we packed our things and went on a 5-day train journey with our whole big family to start a new life in Berlin. My uncle introduced me to art when I was a little kid. I looked up to him and decided to be an artist as well. After high school I chose to take a 6-month seminar to make a great portfolio to apply to several art universities and become an art teacher. Little did I know, that it would be working out in a different direction. In the first month I met a girl there who said, that my work is great and I should apply to a different university to become an illustrator. Because the deadline for submitting portfolios to this school would be in 3 weeks, I told her, that it is crazy to finish it within 3 weeks and I would not do it. Eventually I did it, I applied and I got in. So I moved to Hamburg to study illustration and now I am doing my Master degree. I'm very glad that it turned out like this and I'm not sitting in front of a class teaching something I would prefer to do.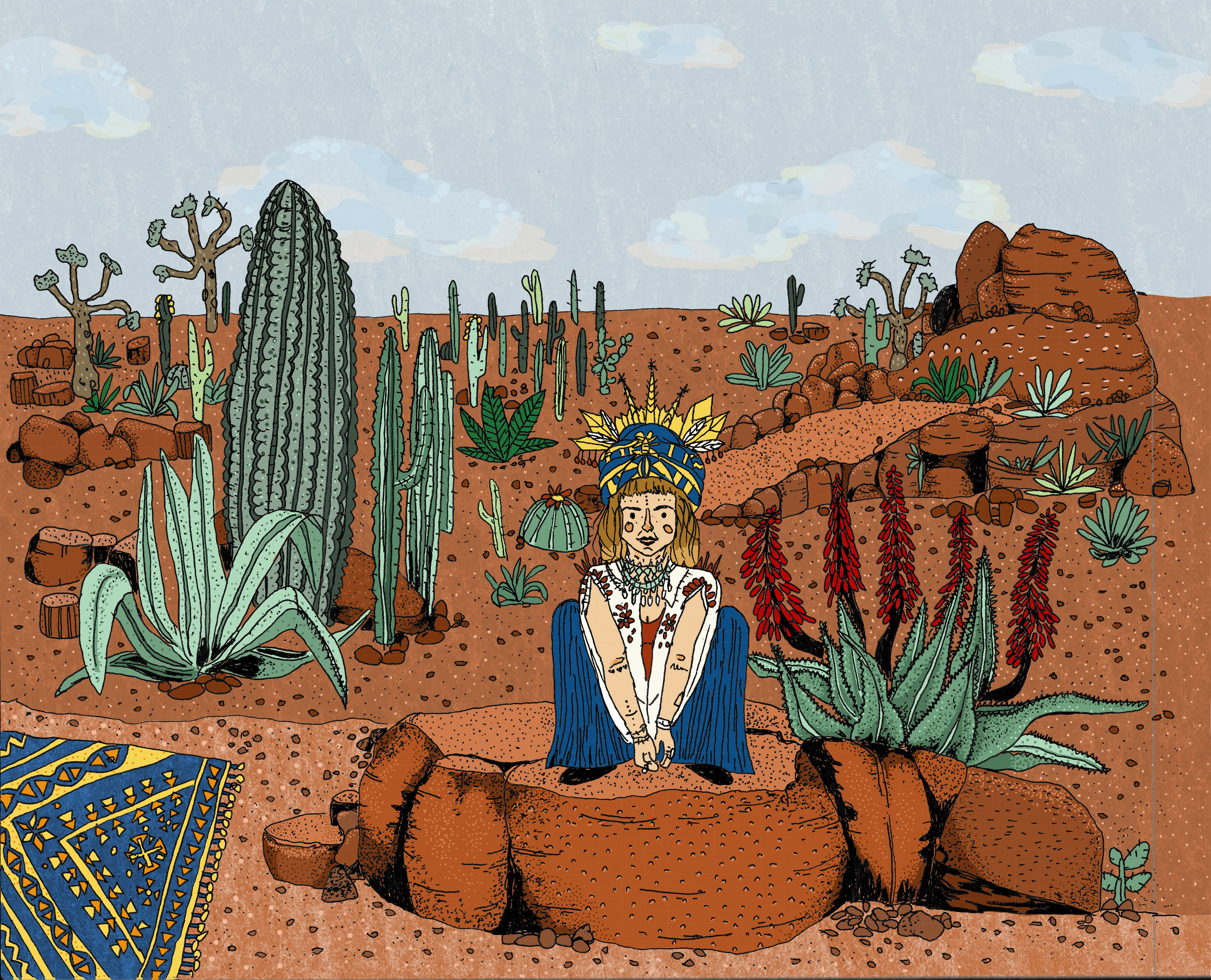 2. Tell us about your aesthetic.
Honestly, it depends on my mood. Sometimes I like simple shapes and people who stand and look weird, but sometimes I love to work with a lot of details and realistically, especially when I draw plants. And let's be honest, who doesn't love to draw plants. I have my usual farbcode, which I use and feel comfortable. But it's very hard for me to describe my personal style, because my interests are constantly changing. There are so many things out there, which are inspiring and beautiful. I love to try new things, especially because when you study you learn and see so much new stuff, so I want to try a lot.
3. What is your favourite medium and why?
I like to work digital as well as analog. I love to switch between these two. When I work digital I have plenty of options and opportunities, I can combine a lot of different structures very easily. But sometimes I'm very happy when I don't have to take so many choices, that's when I like to work analogously and go for my few beloved pencils. What I especially love about this way of working is to see the texture of my colored pencils in my finished works.
4. What is your artistic process like?
When I do a big project, I research and write down notes in a special notebook with a lot of sketches. Then I do some sort of storyboard and tiny sketches of the future illustrations before I begin to draw. I like to draw in the mornings or during the day. I try to draw every day, but sometimes it's hard to begin and I don't feel creative at all. If that is the case, I like to look at work from other illustrators and get inspired.
5. Who and/or what inspires your work?
My work is inspired by the little things in life, situations which happen to me, nature, especially the sea and the desert, traveling and my friends (in my opinion I have beautiful friends and a lot of people I draw look like them). And of course other illustrators.
6. What role does art play in your life? How does it change the way you view the world?
Art is my life. The majority of the time I think about art, of course, it's a job but in the meantime, it's my passion. I feel very privileged to have the option to do something I really love. Art showed me a side of myself I didn't know that it exists. As an artist, you have to be very disciplined, strong-minded and you have to believe in yourself every day. So I believe that art didn't change, how I view the world it's changed how I view me.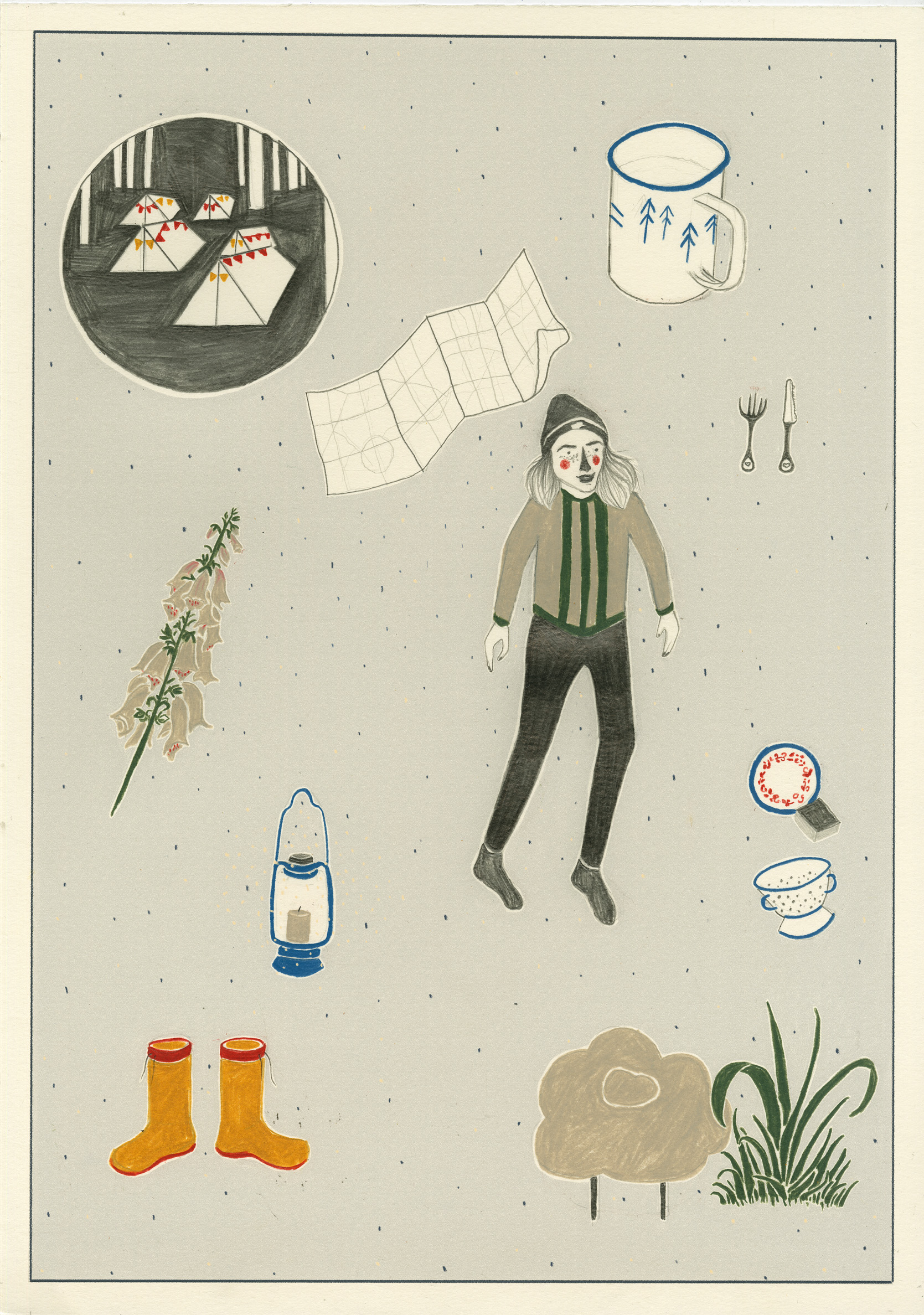 7. Where did you study?
I am studying at the HAW (Hamburg University of Applied Sciences) in Hamburg.
8. Where do you see yourself in five years? Working in an agency?
One year ago me and 5 other illustrators founded an online magazine called 'ODRADEK', I hope in 5 years we will still work on it and create new awesome content. I also imagine me working as a freelancer in my studio. I think it could be very helpful, to work with an agency in the first years, but just when we get along and have equal views.
9. What about in ten?
I would like to have kids and maybe live nearby the sea and work as an illustrator and teach a little as well, do some workshops and do some books. In twenty years I would like to have chickens. And last but not least I hope I saw some whales.
10. What do you hope to achieve with your art?
A little bit of joy in this crazy world we live in.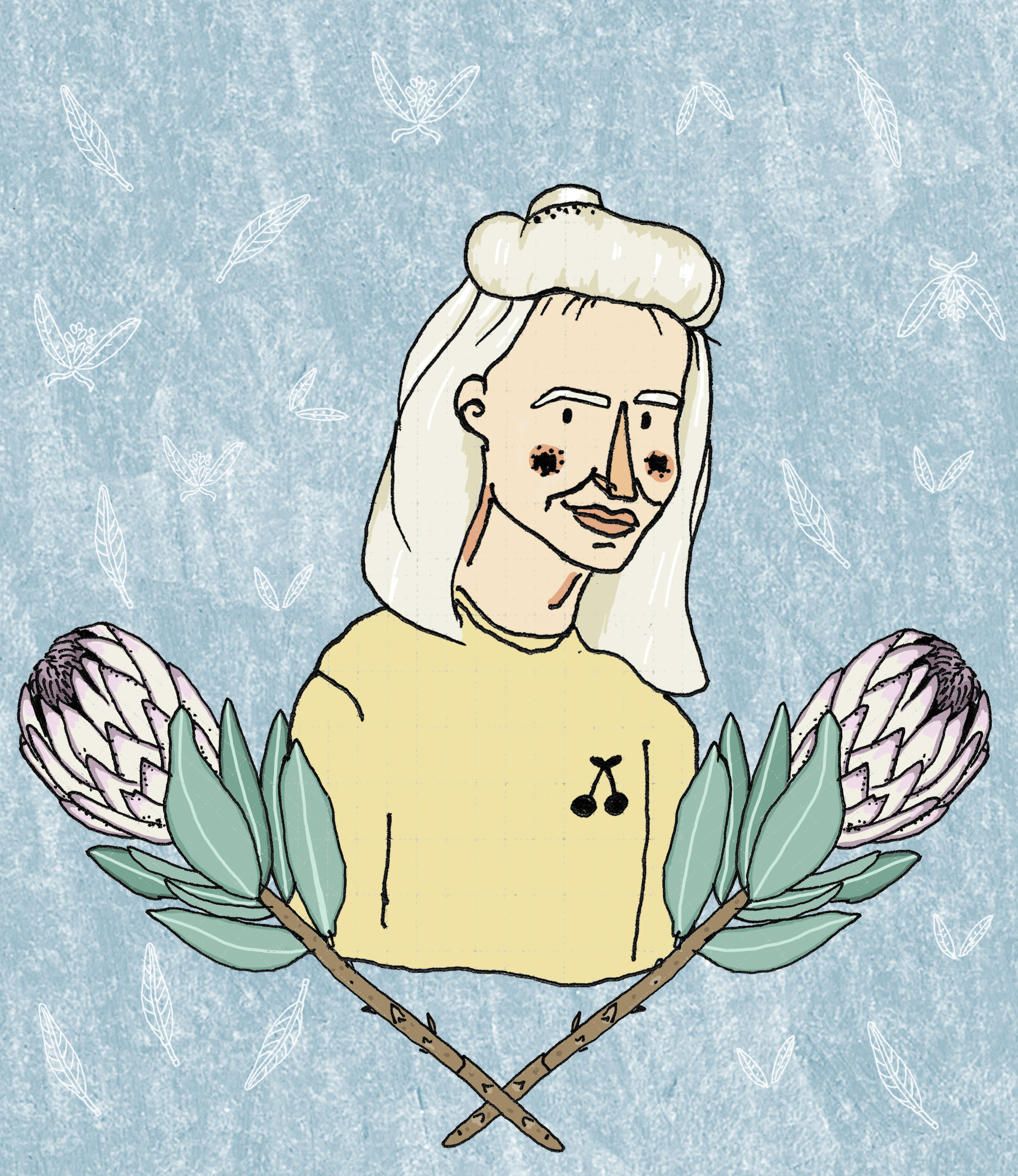 11. Now, tell us a little more about you as a person: what is your favourite food?
Bratwurst
12. Favourite book?
I could name a very philosophical and meaningful book, but my inner child would be very angry, so I say Harry Potter. It affects people a lot, what I hope to do with my art someday, too. It takes you to a happy place, where you want to stay.
13. Favourite genre of music?
I listen to all music, which let me feel a lot of emotions, sad or happy.
14. What are your hobbies?
I love to take trips into nature, eat good food and take very long walks by the sea.
15. If you weren't an artist, what would you be?
I would work with disabled people.