Instagram: @ninabeil
1. What's your story? Where are you from?
I'm Nina Beil, a 24-year-old photographer and illustrator from Madrid, Spain. Although my main profession is product photography, when I graduated high school I studied two years of graphic design and there I started to get interested in illustration.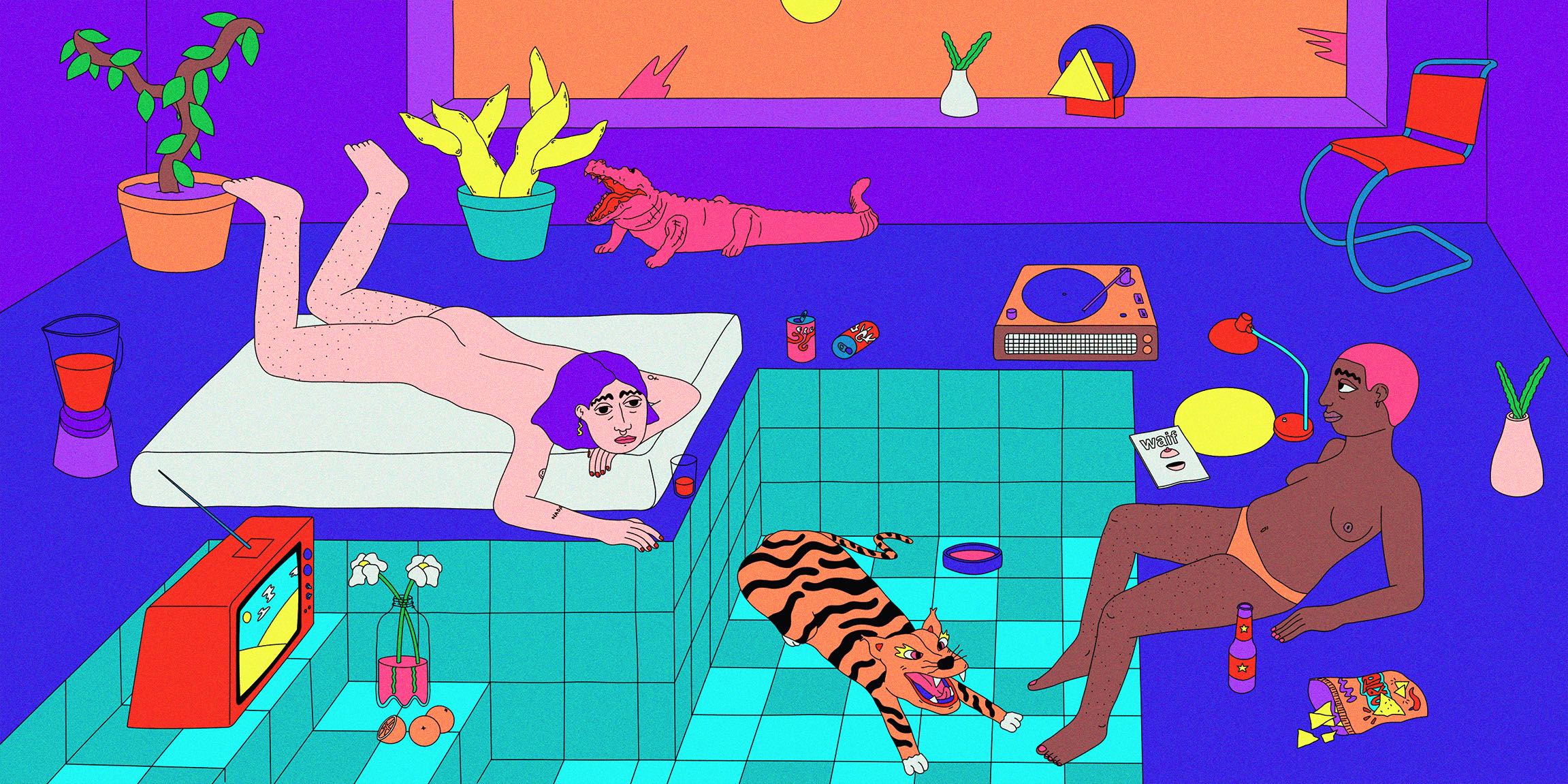 2. Tell us about your aesthetic.
Simple lines and flat colors, peculiar but common spaces, scenarios that mix costumbrism and the comfort found in solitude. Lately I've been illustrating a lot of still lifes too.
3. What is your favourite medium and why?
I used to work with Illustrator when I first started but then I switched to Photoshop because it suited my style better. Although I mainly use digital medium, I experiment a lot with gouache and pastels too.
4. What is your artistic process like?
I usually doodle some ideas in my sketchbook during the week and when I have time I choose one and I start working on it digitally. Sometimes I start with an emotion that I feel and want to express and sometimes I just get inspiration from other artists. I always have a really hard time choosing the color palette, in fact I feel like I still haven't found mine.
5. Who and/or what inspires your work?
When I draw rooms or interior spaces I get a lot of inspiration from interior design pictures from the 70s/80s. I also love modern furniture design from The Bauhaus. But at the end of day I'm hugely inspired by other Illustrators that I follow on Instagram or Behance and by the banality of everyday life and objects. I love to illustrate people (mostly women) by themselves in their rooms because I think that's when we are our true selves.ext
6. What role does art play in your life? How does it change the way you view the world?
Art is the only thing I've been interested in since I was a kid. Whether it was music, film, literature, painting or photography. I'm not a very talkative person so I've always used art to express myself even if I didn't show it to anyone (lol).
I actually think art is a very powerful tool to change the world or at least educate society. That's why it's very important how you use it. Who and how you represent and the topics you talk about in your art is a huge responsibility that every artist should care of.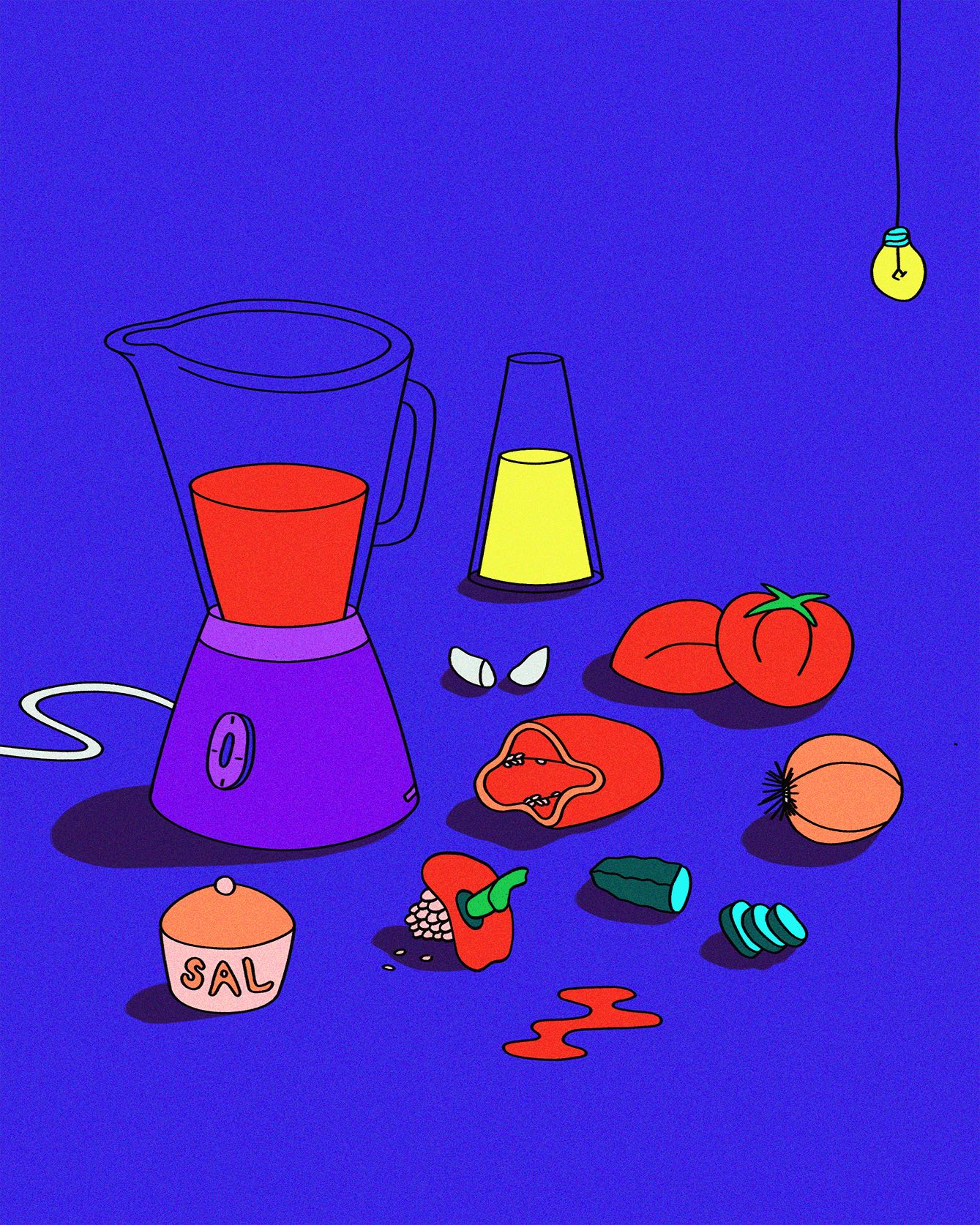 7. Where did you study?
I studied graphic design but I learned almost everything I know about illustration in a self-taught way.
8. Where do you see yourself in five years?
Honestly right now I see a very uncertain future but I'd like to be working in some cool advertising or graphic design studio and being able to live by my own in a cool flat.
9. What about in ten?
SOS. I don't know.
10. What do you hope to achieve with your art?
I want to make people feel something.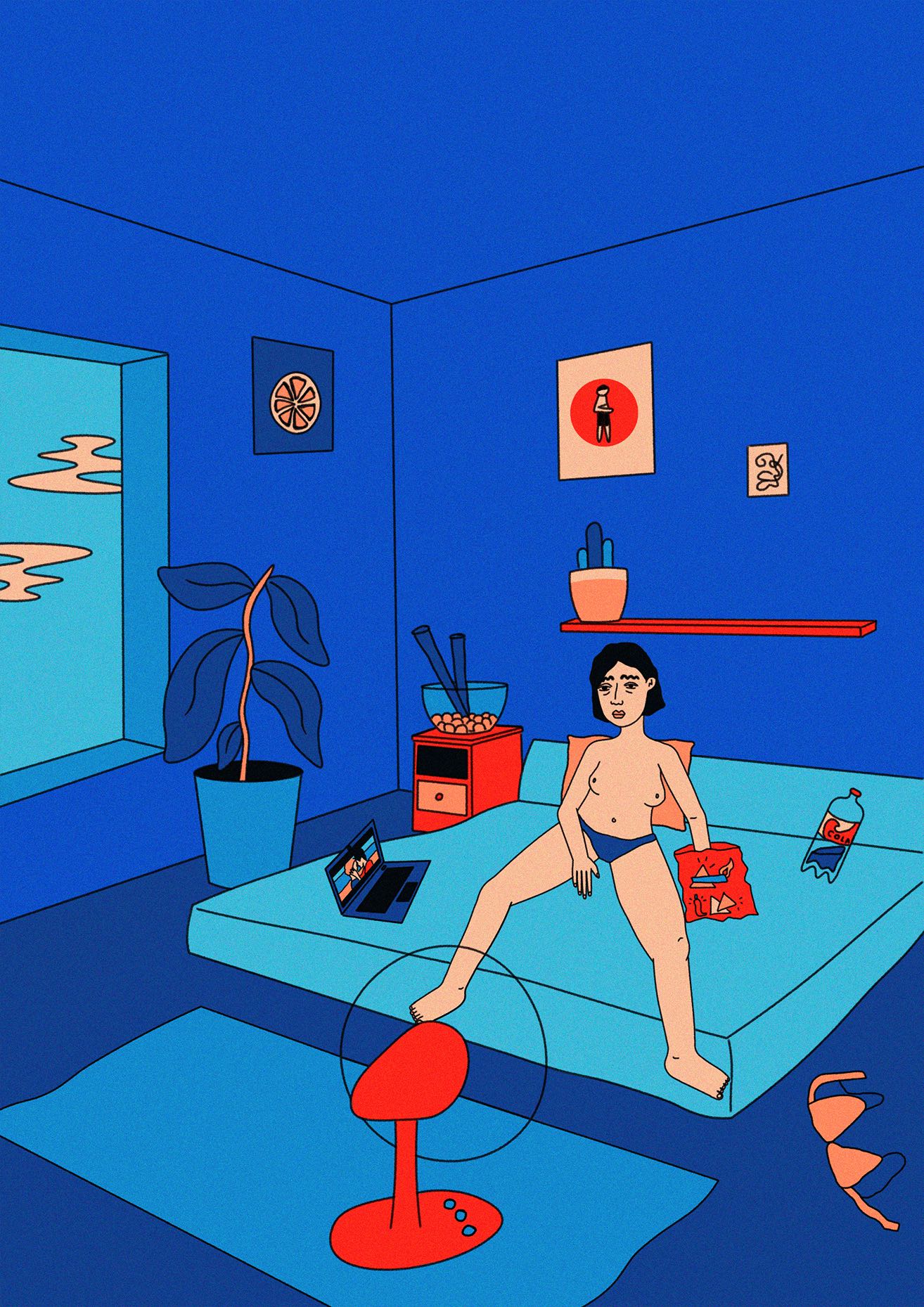 11. Now, tell us a little more about you as a person: what is your favourite food?
Gazpacho and my mom's vegan curry lentils.
12. Favourite book?
Brave New World by A. Huxley (novel) and Cénit by María Medem (comic).
13. Favourite genre of music?
Probably Brit Pop but I listen to a lot of alternative rock and post punk bands too. Also synth-pop currently.
14. What are your hobbies?
Photography, films, tv shows, music concerts, playing guitar, traveling and hanging out with my friends.
15. If you weren't an artist, what would you be?
I have no idea. Maybe social worker.