Instagram:
@niniwanted
Twitter:
@niniwanted
Shop:
www.niniwanted.tictail.com
1. What's your story? Where are you from?
I'm Jenny, I work as a designer and illustrator in a digital advertising agency in Lyon, France. I keep doing freelance works for fun also!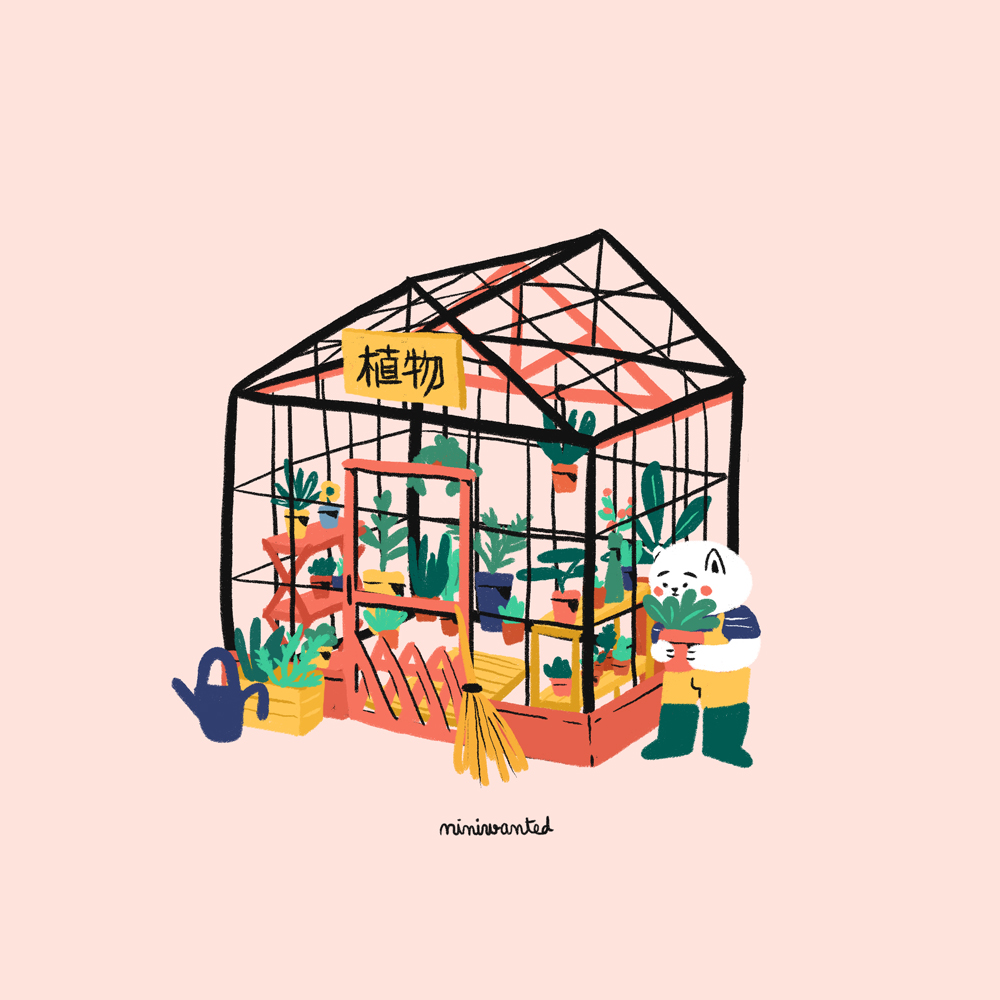 2. Tell us about your aesthetic.
I'm really open-minded and I love drawing different things but most of the time I love pop, fresh, vivid and pastel colors, drawing cute things with a strong identity. Traveling in Japan inspired a lot of my aesthetic lately, especially their facades shops that are full of details that I can stand in front of them for hours!
3. What is your favourite medium and why?
Right now I draw a lot on my graphic tablet, but I enjoy using posca pens beside it, it's so smooth and the colors are so bright!
4. What is your artistic process like?
I always do a quick sketch in my sketchbook so I don't forget what I want to do, sometimes I add colors with pencils so I can see a general idea. Then I re-do a sketch on photoshop, then I struggle for one hour at picking the right palette colors.
5. Who and/or what inspires your work?
Traveling is a very good way to inspire my work, you always discover new patterns, landscapes, architecture, fashion, and most of the people I follow on social media inspire me a lot!
6. What role does art play in your life? How does it change the way you view the world?
Art has the biggest role in my life. As an introvert person, art helps me to communicate, to show how I am inside, to know me better and to open myself to the world.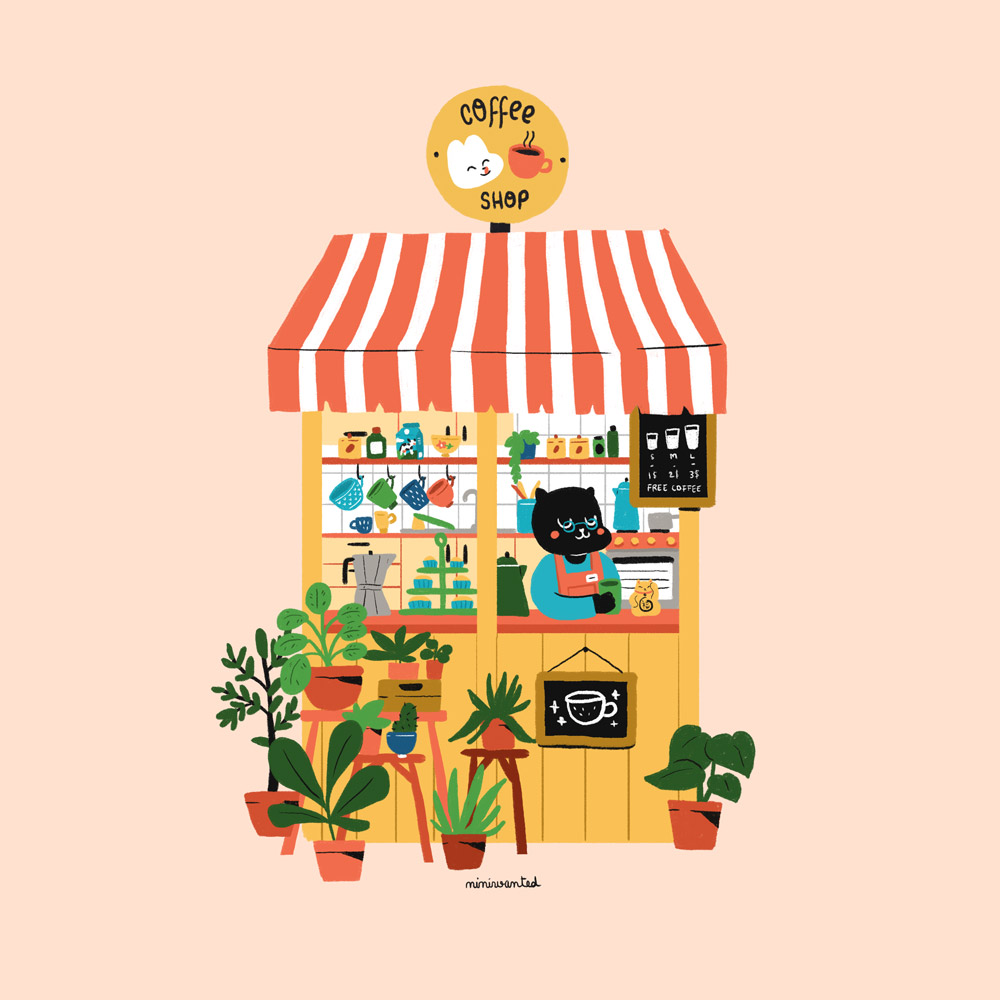 7. Where did you study?
I studied applied arts at the University Jean Jaurès, in Toulouse, France. Meanwhile, I was an exchange student in a graphic design class at the School of Form, in Poznan, Poland. But I entirely taught myself graphic design and illustration, my studies only helped to do the right choices.
8. Where do you see yourself in five years?
I think I will have fun as an art director somewhere in the world and I will travel a lot in a van.
9. What about in ten?
Maybe I would have a different job in another field, enjoying doing simple things, why not having a really cute cottage to host people from all around the world that loves Nature.
10. What do you hope to achieve with your art?
I hope someday my art could be useful for Non-governmental organizations, I would love to work with people who will enjoy doing art, it will bring a little bit of happiness.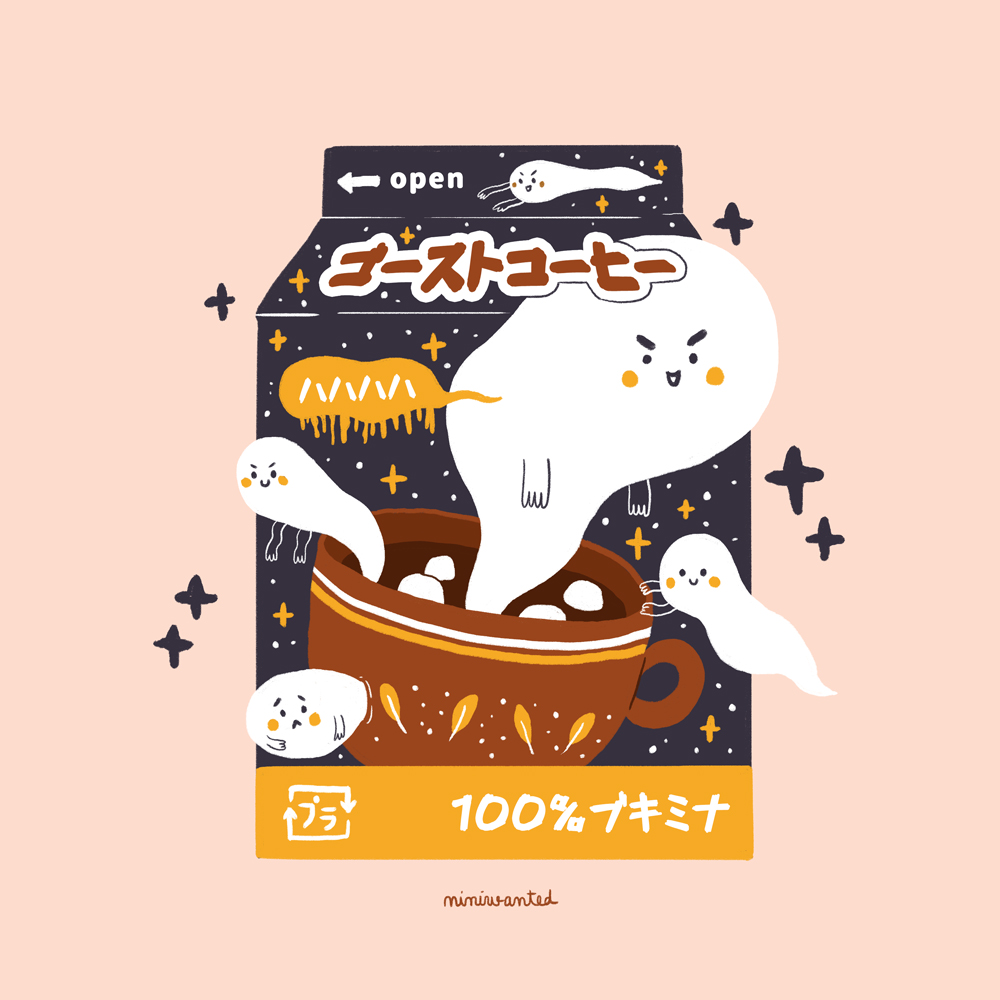 11. Now, tell us a little more about you as a person: what is your favourite food?
My favourite foods are definitely French and Vietnamese: especially meals with potatoes, cheese and delicatessen for French food, Pho soup, banh mi, Banh cuon, bun cha for Vietnamese ones!
12. Favourite book?
I really love the graphic novels « The Arab of the future » of the French Riad Sattouf. His story is interesting and the graphics are so rad!
13. Favourite genre of music?
Completely alternative rock!
14. What are your hobbies?
I love hiking, kayaking, playing badminton, reading a lot of graphic novels, and of course travelling!
15. If you weren't an artist, what would you be?
I think I would be a tour manager for bands as I love finding the best places at the best prices, and to be the queen of the schedule.