Instagram:
@noah_s_ark
Tumblr:
nicolo-canova.tumblr.com
Website:
www.nicolocanova.com
1. What's your story? Where are you from?
I was born and raised In Turin, Italy, where I work nowadays! As a kid I was always drawing on every surface I discovered: paper sheets, tables, walls (my parents weren't so happy about this). This childish passion made me drop out the University of Physics that I used to attend to go study Illustration in Turin. Finally the kid won and the passion started to become a profession.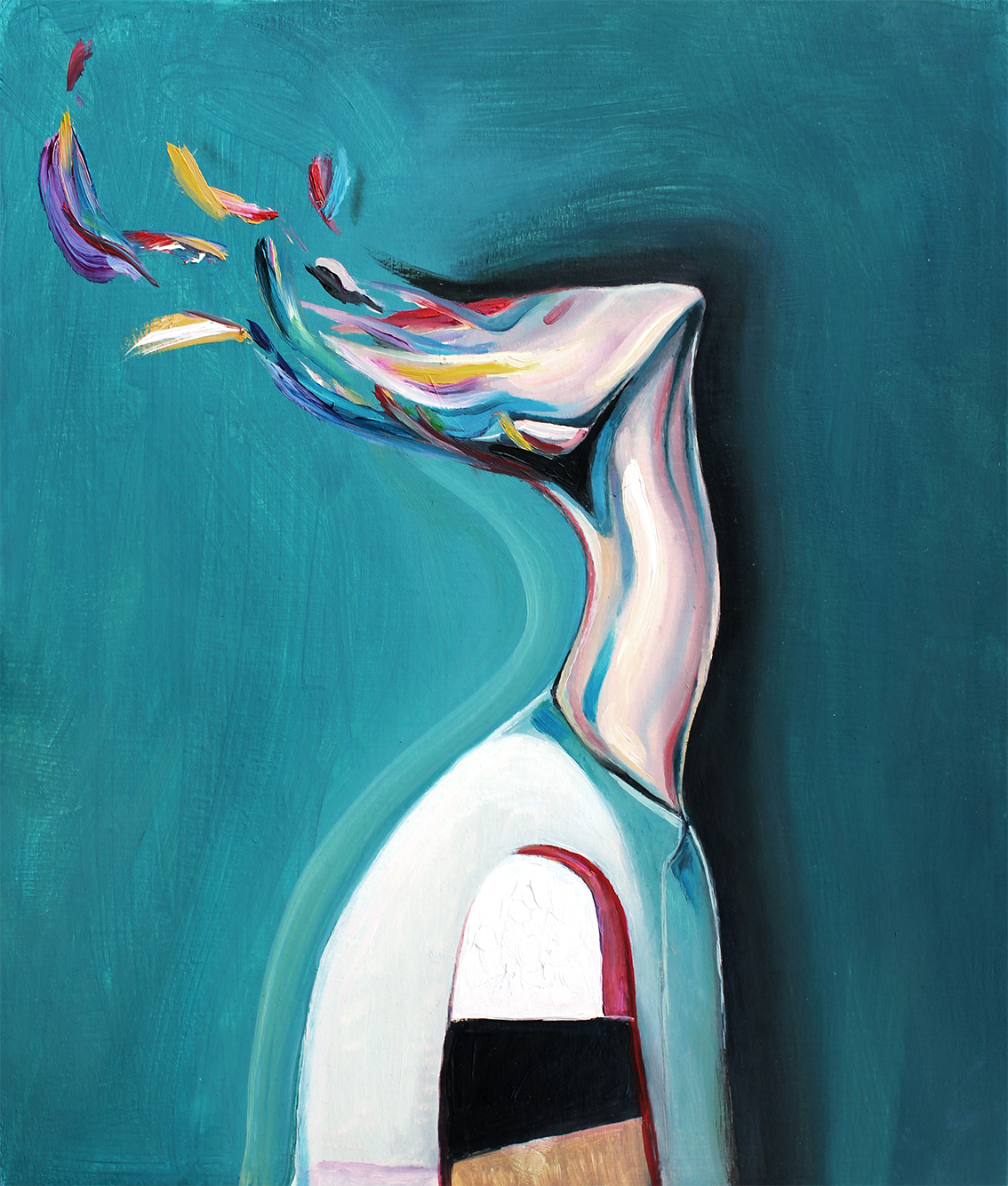 2. Tell us about your aesthetic.
I think that there are stories, experiences, emotions beyond every moment and every person but all remains invisible and hidden by time. We can only imagine some colored fragments of what there is inside a person, as if each color was an emotion or an action. My works are focused on trying to have a clearer visions of things and relations, discovering hidden stories and evoking those inner emotions through brushstrokes of color, in imaginary worlds, sometimes flat, sometimes dynamic.
3. What is your favourite medium and why?
I love using oil colors. I like experimenting with different techniques and materials but nothing can be compared with the patience, elegance and softness of the oil.
4. What is your artistic process like?
Often, I can't get the real idea of how an artwork will appear. It just comes. I always have pencils and a sketchbook with me and when something hits my eyes I begin to draw on my loyal paper friend. Then, in the studio, with calm and my cats, all the sketches are re-elaborated. The best part arrives: the color test. I use different techniques, like watercolors or pastels, but my favorite way of doing it is with crayons. Then the final piece: I try to follow the lines and the "color decision" I made, but almost always I give myself to the eyes and the hand and I paint instinctively. The result it's a surprise even for me.
5. Who and/or what inspires your work?
Every instant, every tiny detail, in the daily routine, in the city, on the bus, can be an input. I think that I have always had a good skill to reason through images: shapes and colors I see are re-elaborated to create memories and images that mix with the feelings they provoke.
6. What role does art play in your life? How does it change the way you view the world?
Art is my power, my best friend, my point of view, my life. It's a sort of meditation, a dialogue between me and myself. Sometimes it's a pleasure, sometimes a cure, often a fight. Art helps me understand things, people and relations. Everything goes through it, because, at the end, it's me.
7. Where did you study?
I studied Illustration at the International Academy of Comics in Turin.
8. Where do you see yourself in five years? Working in an agency?
I see myself continuing to work as a painter and freelance illustrator. I'd like to travel the world and meet a lot of different people and their culture, so I can always improve myself. I'd also like to collaborate with some humanitarian organizations because I know art could help people in so many ways.
9. What about in ten?
As a professional artist with many requests from clients, working on different exciting projects around the world. Even after 10 years, I think I couldn't see myself working in an agency, I'd prefer staying a "happy free spirit".
10. What do you hope to achieve with your art?
Joy, most of all, and to do a lot of stuff that makes me and people happy through my eyes and my hands. Obviously fame and money too (ha!).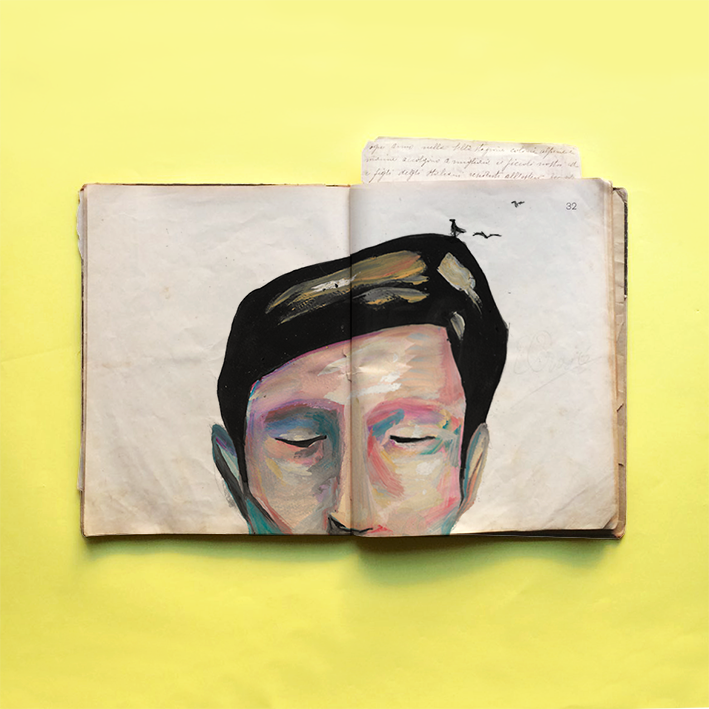 11. Now, tell us a little more about you as a person: what is your favourite food?
I'm a perfect italian stereotype. I love eating! Maybe the right question would be: "What do you hate eating?" Well, I hate cucumbers.
12. Favourite book?
The Tao of Physics by Fritjof Capra, about the parallels between Modern Physics and Eastern Mysticism. I love to keep my mind busy.
13. Favourite genre of music?
Every mood needs a different genre of music, but I've always loved that indie-electric-experimental-techno music that nobody knows.
14. What are your hobbies?
I love painting, drawing, reading, drawing, painting, taking long walks in the city center by myself or with my fellows, painting, drawing, doing sports, drinking coffee and eating dinner with friends. Did I say painting and drawing?.
15. If you weren't an artist, what would you be?
It could sound a little weird, but I would have liked to be a goldsmith, for sure!