Instagram:
@nosoyserge
Behance:
www.behance.net/nosoyserge
1. What's your story? Where are you from?
I'm a self-taught digital illustrator from Guatemala, I discovered the world of illustration during my last year of high school and fell in love with it, especially with the contemporary character design field. Ever since I started drawing anthropomorphic creatures, I also spent days and days trying to figure out how to find my own "style" but I was never quite satisfied with the results. I gave up on that imaginary research, guess my style actually appeared after I quit looking for it (which is funny, but at the time was a bit stressful though).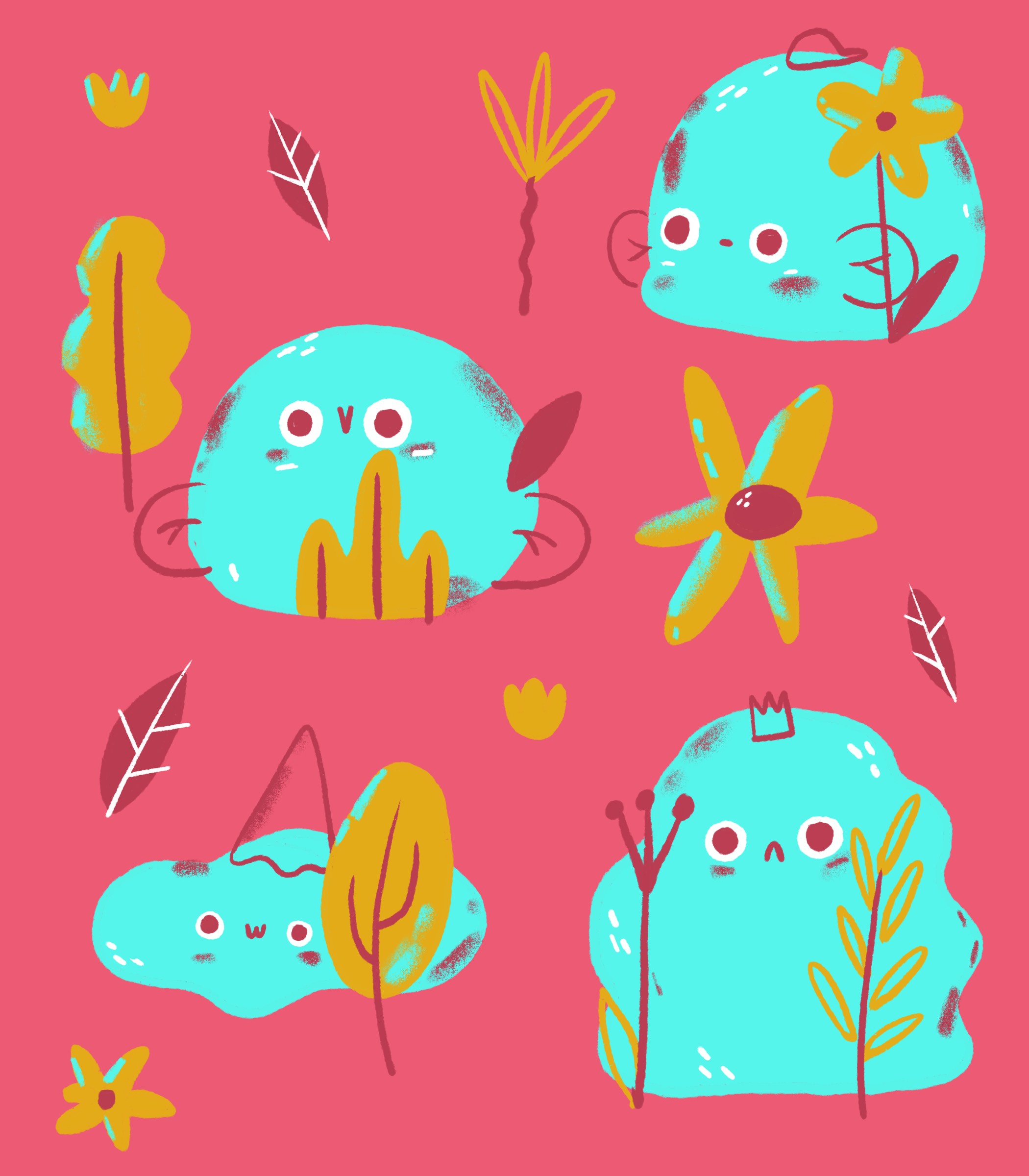 2. Tell us about your aesthetic.
I think the main features of my aesthetic come from the exploration of techniques, research on trendy illustration styles and mostly inspiration from visual elements that inspire me, such as colorful nature, bright and happy moods, weird shapes and textures.
3. What is your favourite medium and why?
I love drawing digital on pixel-based programs, (my favorite one is Procreate followed by Photoshop) I love the way you can create different layers of textures and color mix, plus the result makes me think of analog details such as painting with crayons or using pencils. Every idea or creation usually comes from my sketchbook, I love to draw with just a pencil.
4. What is your artistic process like?
It usually begins with having a blank space on my mind, I like to get rid of any disturbing thought, (such as deadlines, responsibilities or checklists) it is very important for me to feel fresh and in a happy mood in order to work, (it sounds like it may take me a while to get there but as a very distracted person, I can set up my mind easily) I like to see references to have a wide variety of options to approach a specific task and finally I like to keep trying.
5. Who and/or what inspires your work?
My work is basically inspired by everything that sorrow day me, such as good friends, dog conversations, movies I've liked, but most importantly inspired by music and musicians that help to get me in the right mood to create.
6. What role does art play in your life? How does it change the way you view the world?
A very important role, art has always been a place for me to escape reality, a place in which I have found freedom and it has influenced my life choices and professional development.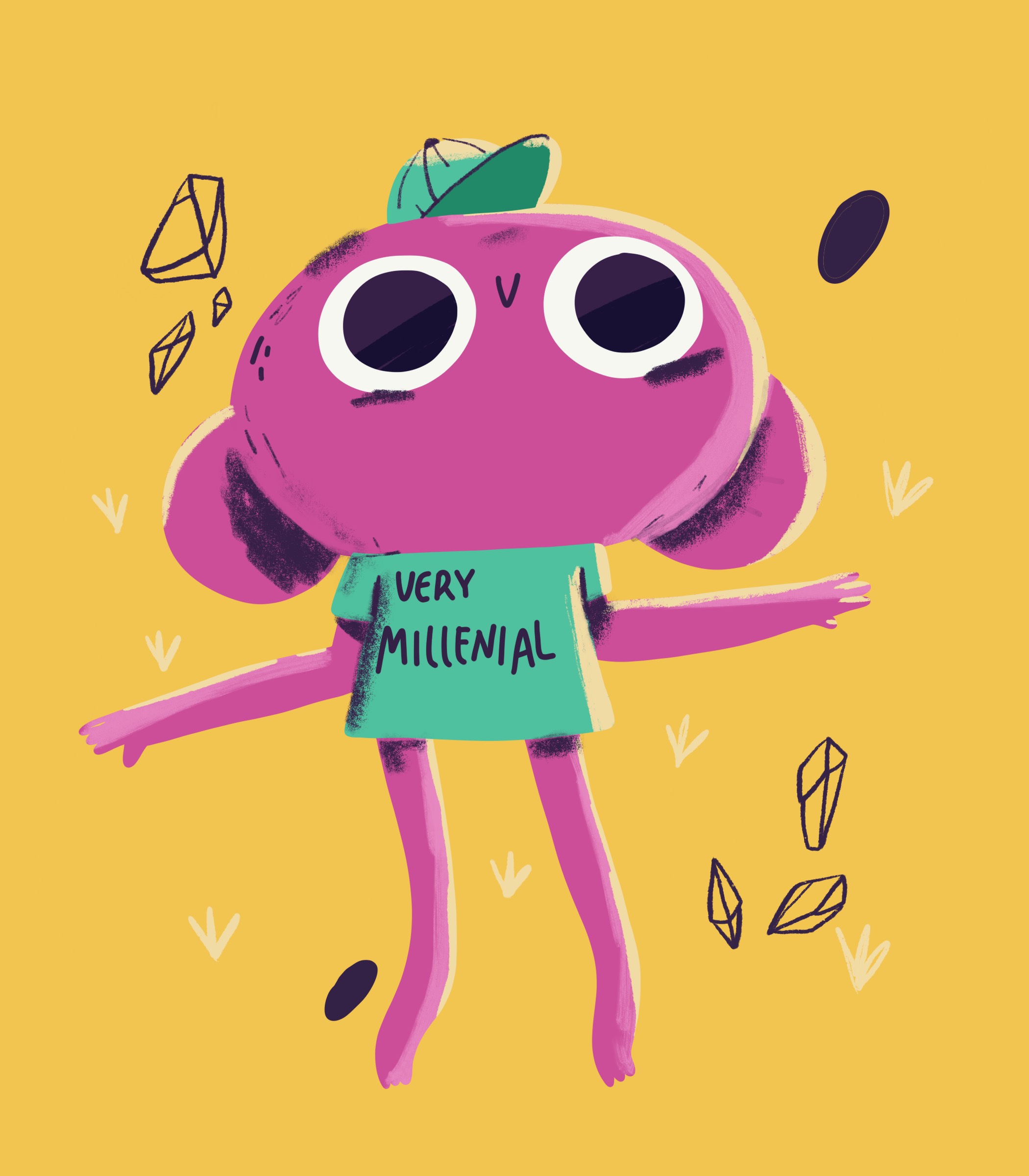 7. Where did you study?
I'm currently studying a graphic design degree in Univerdad de Buenos Aires in Argentina, I moved one year ago and the change of scenery helped me to develop my essence.
8. Where do you see yourself in five years?
Hopefully done with school and studies, working for lots of brands who trust in my style and my ideas.
9. What about in ten?
Maybe doing a big cartoon for kids? (Life goal).
10. What do you hope to achieve with your art?
I look forward to expressing my passions and my point of view on this world, I wish to inspire others to take a positive attitude and always be curious.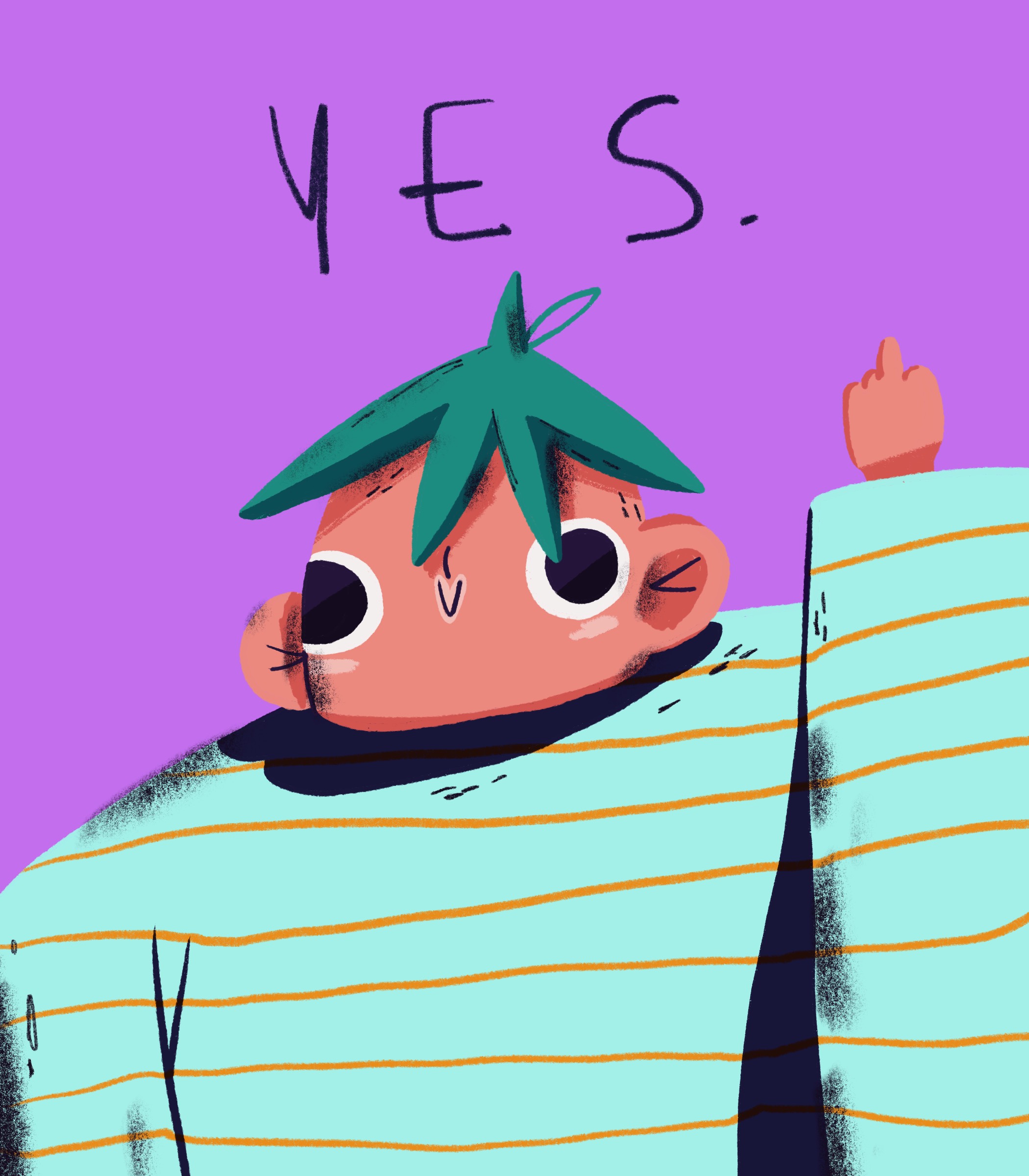 11. Now, tell us a little more about you as a person: what is your favourite food?
Cheeseburgers!!!
12. Favourite book?
"Las Meninas" by Santiago García and Javier Olivares
13. Favourite genre of music?
R&B.
14. What are your hobbies?
(Guess drawing is not a valid option here? Haha) I love to cook, try recipes from YouTube and cooking apps. I also love going to the park and sitting under the sun to enjoy the peace of small pieces of nature in the middle of the city (though I'm more of a city person, rather than nature one).
15. If you weren't an artist, what would you be?
Mmm probably something related to taking care of cats...