Instagram:
@notawave
Tumblr:
thisisnotawave.tumblr.com
1. What's your story? Where are you from?
My name is Marco, I am twenty-three, from Treviso, a nice town not so far from Venice in the north-east of Italy, where my family is. I live in Milan where after high school I moved to study Media Design and Multimedia Art. My screen name is Notawave like the project that was born last June when I decided to try to work as a digital artist with periodic releases exclusively on Instagram profile. I wanted to create images that would spring from my own ideas in the most natural way without any pressure from customers. My story is outlined along a route that covers different aspects of filmmaking, from direction to post-production.I had an important experience as a film editor and sound designer for Alice a short film selected at the 73rd Venice International Film Festival during the International Film Critics' Week. I never stop seeking a personal space to create art for myself and possible customers.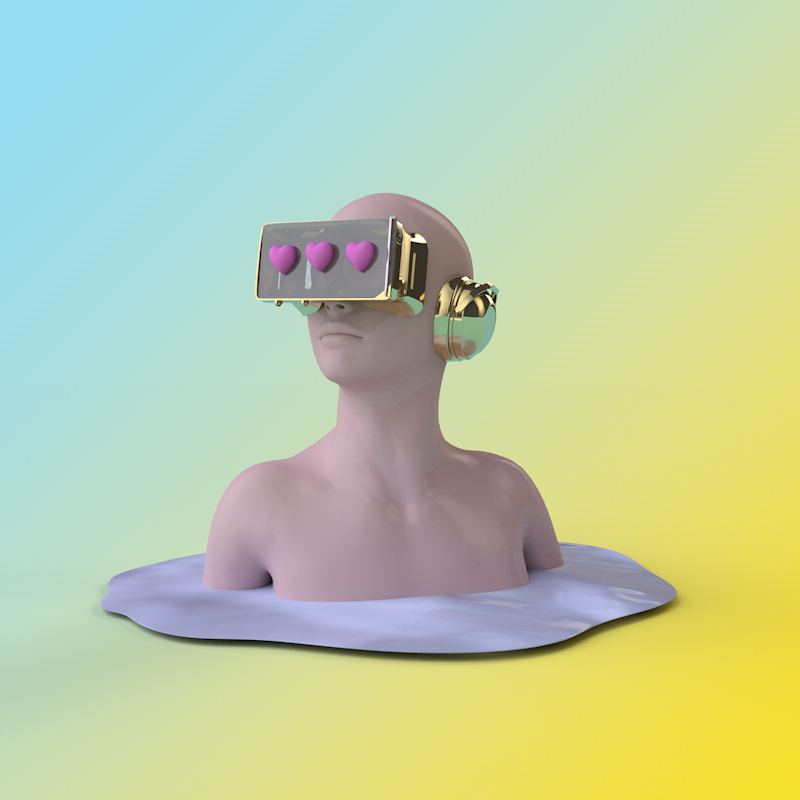 2. Tell us about your aesthetic.
My aesthetics consists mostly of single elements arranged inside a defined space, such as a room or a simple colorful backdrop. I started to publish very colorful pictures, but now I am also trying darker pictures. I think that all works can be successfully combined for thematic and/or technical that can describe a connection between technology and man, life on the net and not. I put in evidence the darkest or the most ironic aspects I feel to speak about. For this reason, I don't use a precise poetic. I like inserting aspects of closeness to the technology, for example, cell phones, explicit references to social networks and emojis, but also to the human body predominantly the neutral standardized female one. Now I would like to develop a connection between images and videos I create. In the next few months, I think I'll begin to experiment with motion tracking and integrate images from real models, 3d scenes to work alongside the ones I already publish.
3. What is your favourite medium and why?
I strongly believe in artistic contents that are online, I appreciate each medium as it allows the transmission of different artistic styles, but the internet is the medium I prefer. It is the best for me and what I do, from moving images to the still ones of the Instagram profile.
4. What is your artistic process like?
It depends. Sometimes I start "from scratch", other times I use pre-created models and then I edit, build scenes and so on. I'm still trying to learn and improve many technical aspects, so every time I start a project, my approach to the development of an image is always new. However, I usually start with an image in my mind and try to make it a digital art: what comes out may be identical to what I had in mind, or totally different, but the important thing is that it can convince myself. I need to feel every single post as mine before publishing it.
5. Who and/or what inspires your work?
I am inspired by several things: everyday life, my personal relationships and work. Moreover, there are different artistic personalities that surely affect me a lot, from many different artistic fields; those who create digital art, directors and modern and contemporary artists. Among: Stelarc, Blake Kathryn, Edward Hopper, Chris Cunningam, Kidmograph, Jonathan Glazer, Memphis, Brthr, Maurizio Cattelan, Simon Falk, Nabil.
6. What role does art play in your life? How does it change the way you view the world?
Art in my life is an important part, whatever its form can appear. I find myself, even unintentionally, to look for it inside a computer or along the streets of Milan, moreover, I think this research is a way of approaching life better because it makes you notice things that otherwise you never would see. I feel fortunate to be working and creating art on commission or for personal projects at an almost daily basis and to do with the person who is my partner in life and in artistic creations; she is the first I show the images that I create for feedback and the first to work with videos. Art and love should be the engine of life of each of us because they make you feel better.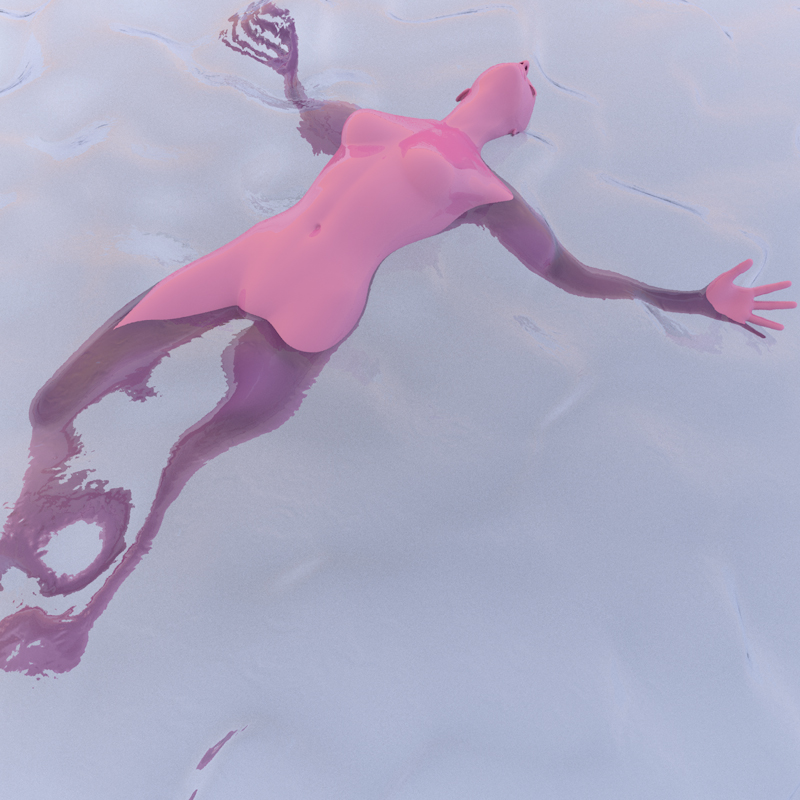 7. Where did you study?
I studied at NABA, New Academy of Fine Arts, in Milan
8. Where do you see yourself in five years? Working in an agency?
Life is a tricky thing… It's not easy to see myself in 5 years, there are still many things I need and want to learn. I think I will continue to develop every aspect of digital video and art, trying to make them more and more converge in a unique product. I do not know if I will be in Milan or if for some reason my life will take me elsewhere. Working for an agency is a possibility, and it would be an opportunity to confront myself with something new, a new challenge, so I would be happy to.
9. What about in ten?
In 10 years I hope to continue to have the same today's curiosity and to feel the same need for learning and creating something of my own and that can match with me keeping up with technology. Everywhere life will take me, I hope not to lose these things because they represent the most important things for my work and my passion.
10. What do you hope to achieve with your art?
I started just as a joke, without any real goals, and I'd like to keep a certain spontaneity and creative freedom, acting without restrictions. In purely business terms, however, I hope to work with the world of music and fashion open to various artistic experiments.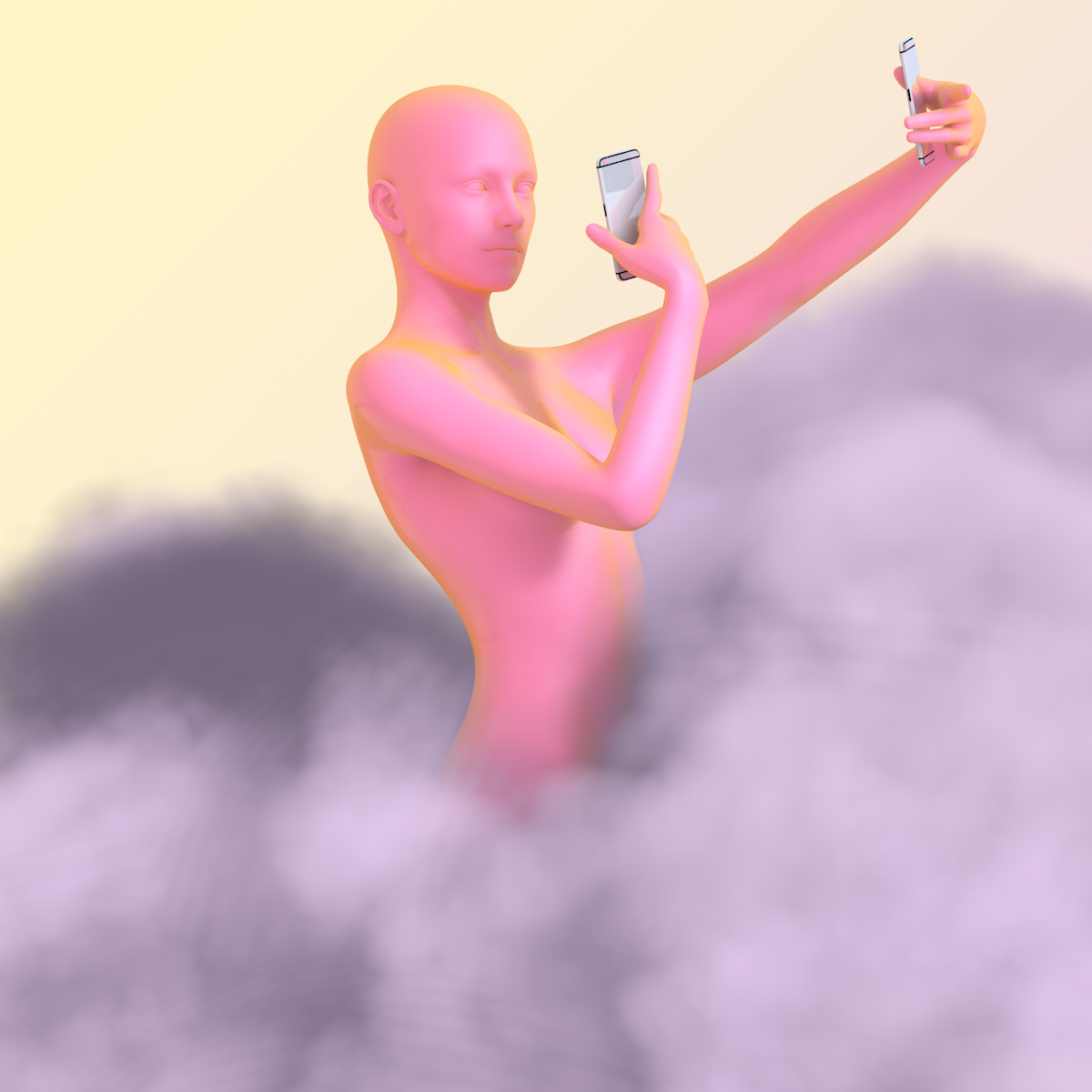 11. Now, tell us a little more about you as a person: what is your favourite food?
My favourite food is pizza, " I am Italian"
12. Favourite book?
Choke, by Chuck Palaniuk.
13. Favourite genre of music?
I listen to different genres of music, by electronic, pop, rap. My favourite album is "Untrue" by Burial, I am also a fan of artists like Frank Ocean and James Blake. I love the" XX" since their first album.
14. What are your hobbies?
I like playing football, taking photos, reading.
15. If you weren't an artist, what would you be?
I can't say at the moment because I love so much what I am doing as a young artist.