Instagram:
@novemberdays_
Facebook:
www.facebook.com/yvonnechanart
Website:
www.yvonnechan.org
1. What's your story? Where are you from?
I was born and raised in Seattle although my family is from Hong Kong. Growing up, I loved to draw, but I always felt like I should pursue a more traditional career so I thought I would go into the environmental field. It wasn't until halfway through college that I decided to seriously pursue a creative path. A lot of my work centers around my experiences being Asian-American and trying to make sense of being an artist.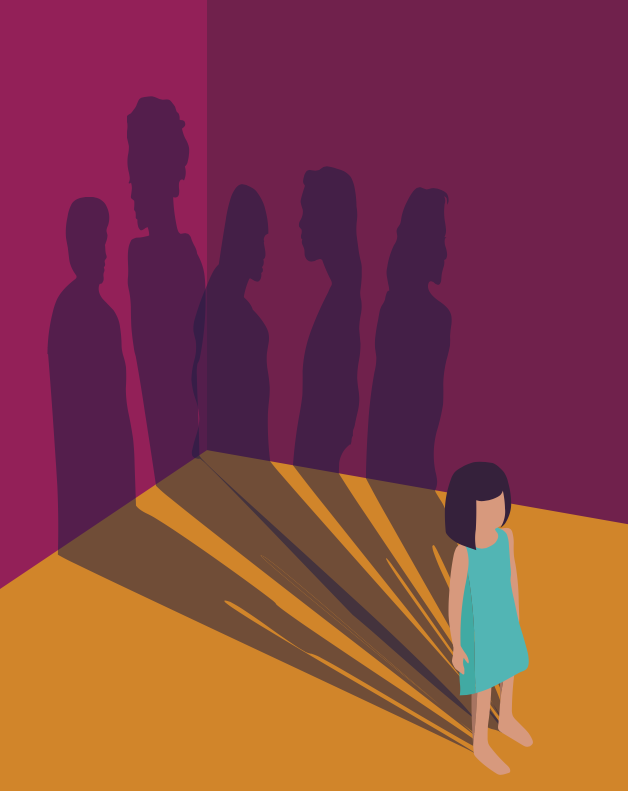 2. Tell us about your aesthetic.
My illustrations usually consist of bold flat colors and shapes. I love bright, whimsical designs and playful imagery.
3. What is your favourite medium and why?
Working digitally in Illustrator has been by far my favorite medium due to the fact that it's so flexible and there is a lot of room for experimentation. That being said, I try to mix digital with analog as much as I can; I find that if I work on the computer too much I always end up craving some hand sketches and paintings. But really, nothing beats being able to Ctrl + Z as much as you need to!
4. What is your artistic process like?
Most of my work starts out as a very haphazard thumbnail sketch in a notebook. Sometimes I'm working from a specific concept I want to convey, but sometimes it's just a random image that I'm drawn to. From there I usually do some research on different illustration styles to best suit the idea and refine it from there.
5. Who and/or what inspires your work?
Many poets inspire my work. Rupi Kaur, Nayyirah Waheed, Sarah Kay, and Andrea Gibson are some of my favorite poets and they do things with words that I hope to do with my art: illuminating what it means to be vulnerable and human through metaphor. I love tapping into non-visual ideas as inspiration. Of course, I am also continually wowed by all the illustrators in the vast internet world (including many people on this site!) who share their beautiful talent.
6. What role does art play in your life? How does it change the way you view the world?
Art for me is not only about self-expression but about connecting to other people. I think the best and most genuine bonds we have with other people in the world are when we are open, vulnerable, and honest; I hope to do that with my work. I think sharing our authentic selves is an important part of making the world a less lonely place.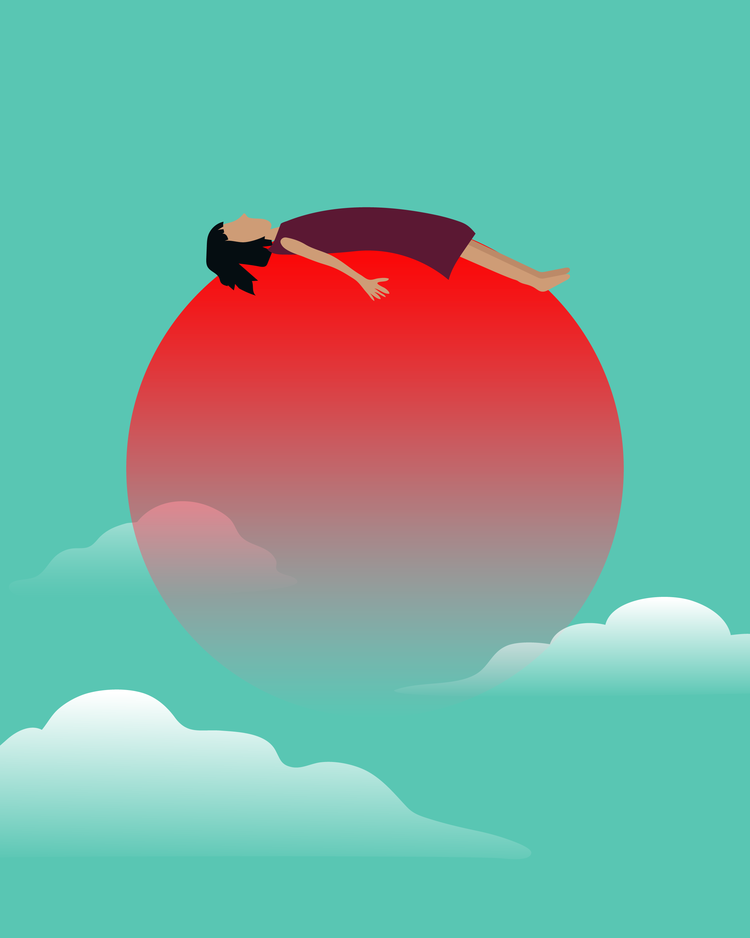 7. Where did you study?
I graduated from Middlebury College with a BA in environmental studies and studio art. It was a rural, preppy, east-coast private school in Vermont that was basically nothing at all like anything I had grown up with and it taught me many, many things that have nothing to do with my degree.
8. Where do you see yourself in five years?
I hope more and more of my time will be spent illustrating and being creative!
9. What about in ten?
I'd love to have my own creative studio. Or be traveling the world as a freelance digital nomad.
10. What do you hope to achieve with your art?
My work feels the most meaningful when I'm tapping into something that other people connect to. I hope to make art that is true to who I am and resonates with someone else out there!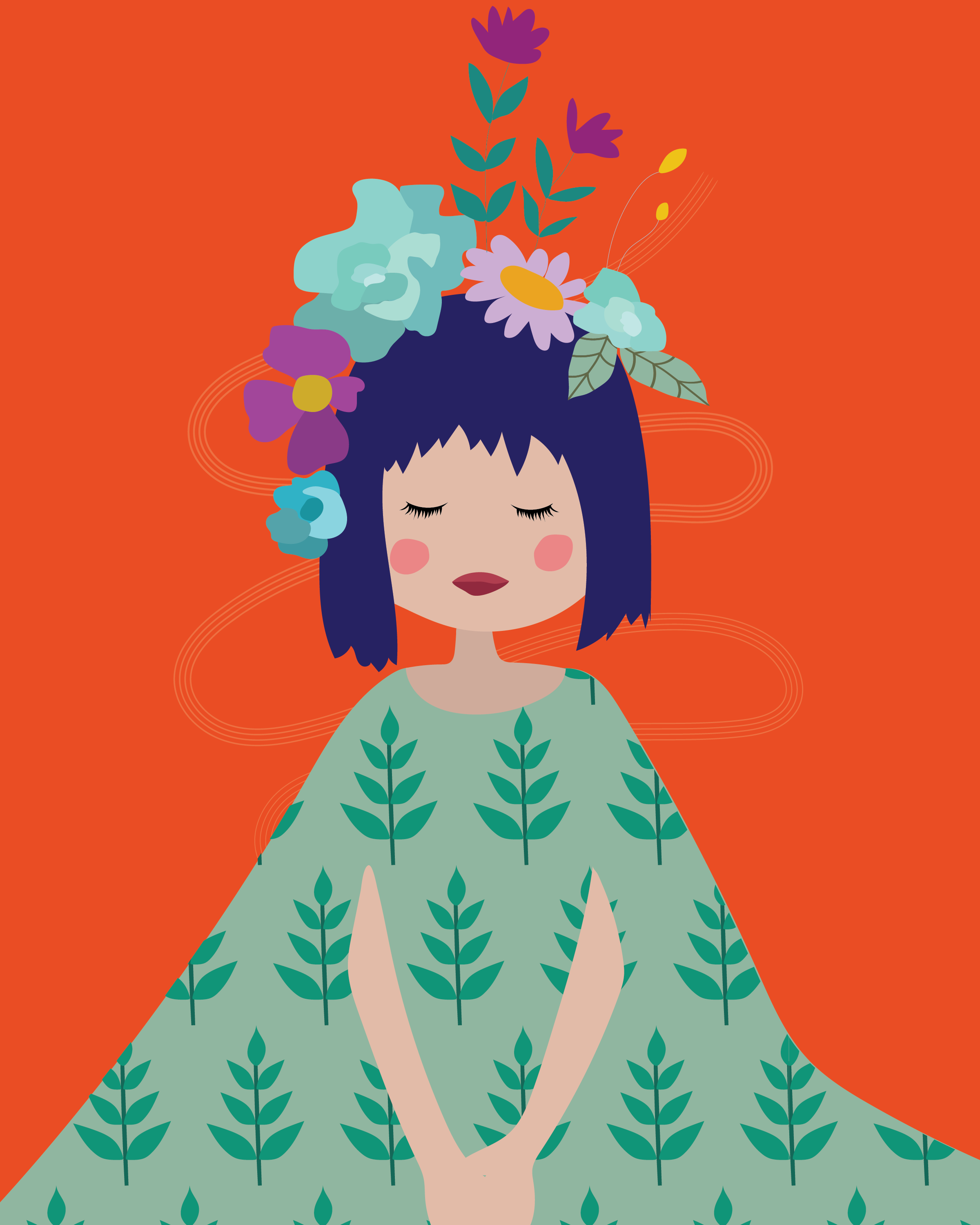 11. Now, tell us a little more about you as a person: what is your favourite food?
Vietnamese summer rolls. You can basically stuff them with anything as long as you dip them in Thai sweet chili sauce and it's amazing!
12. Favourite book?
Tiny Beautiful Things by Cheryl Strayed.
13. Favourite genre of music?
I gravitate towards a lot of indie/folk/acoustic/indie-pop kind of stuff.
14. What are your hobbies?
My non-art obsessions are gymnastics and yoga. They're both amazing for clearing my mind and getting out of creative ruts.
15. If you weren't an artist, what would you be?
I would probably be a teacher. Come to think of it, I'd love to still do that. It would be great to teach art someday.