Instagram:
@nushutu
Website:
www.tashalevytska.com
1. What's your story? Where are you from?
I grew up in a small town Vinnytsya in Ukraine. My parents have a cozy house near the forest, so I used to spend a lot of time in the woods with my cousin. We came up with new games, built tree houses and had an awesome childhood. I can't say I drew a lot when I was a kid and I always wanted to be a coder when I grow up. Then I moved to Kyiv to study and got a biophysicist diploma. At the university, I understood I enjoy drawing some weird imaginary creatures and I started to draw a lot. And now I'm a freelance illustrator.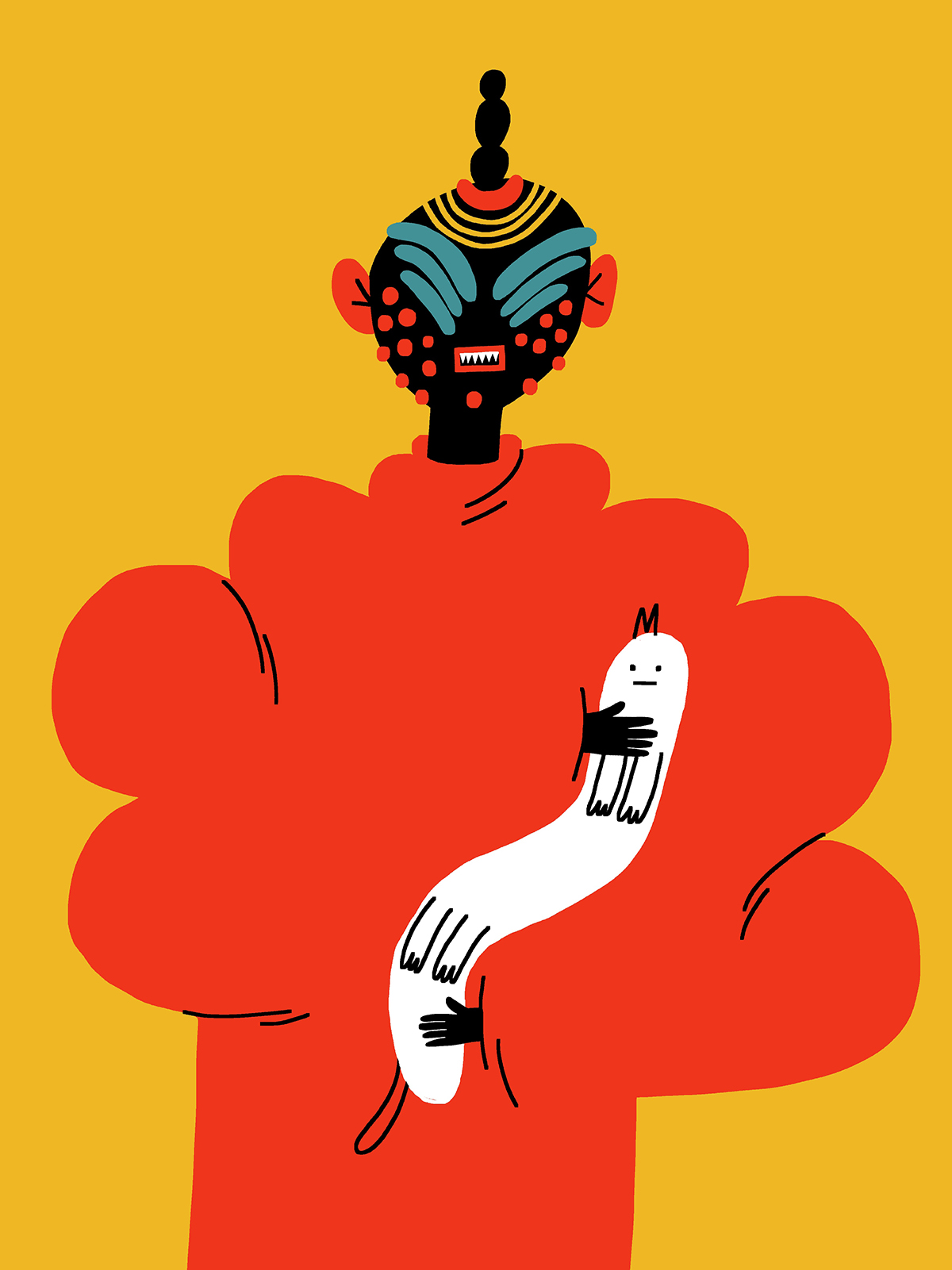 2. Tell us about your aesthetic.
Fun, sometimes sarcastic, colorful, a bit psychedelic. I like to make a good laugh and usually trying to find something funny in the outer world and bring it to my illustrations.
3. What is your favourite medium and why?
Most of the time I work in digital because it's fast. But I like to try different mediums even though this leads to piles of wasted paper.
4. What is your artistic process like?
Usually, I start by searching for the idea. It's very painful to find more and more new ideas, so I'm trying to help myself and I have a kinda routine for that. I'm reading as much as I can about the topic, making mind maps, loading the information into my brain. And then I switch myself to some monotonic work where I don't need to think - washing dishes, taking a shower, walking outside. And after 10 minutes my brain gives me a bunch of ideas for the project. I have a special note at my workplace with things I need to think about when I'm drawing: rhythm, form and negative space, perspective and foreshortening, static or movement, interior, the interaction of forms, composition. If I need a pose reference I usually pose by myself in the mirror or on a photo. So, I have an archive with photos of me in weird poses.
5. Who and/or what inspires your work?
There are so many awesome artists you can find on the internet nowadays, so it's really hard to say who inspires me now. But I vividly remember my main inspirations from times before the internet. It's Heinz Edelmann's art in the Yellow Submarine movie, I was near 6 when I saw that cartoon and I think it changed my way of seeing somehow. Also, when I was a teen I came to Kyiv in summer and found some small gallery with a variety of Ukrainian art and there I saw Maria Prymachenko's works. She was a naïve artist with great imagination and her works are just something! And I love Picasso because my mom used to have his reproduction in the bedroom and when I was a kid I always saw something new on the picture and only when I grew up I found out there were two kissing people.
6. What role does art play in your life? How does it change the way you view the world?
I think that art is everywhere and I really like to observe. So, if in the subway you'll see a girl who obscenely stares at you, probably it's me.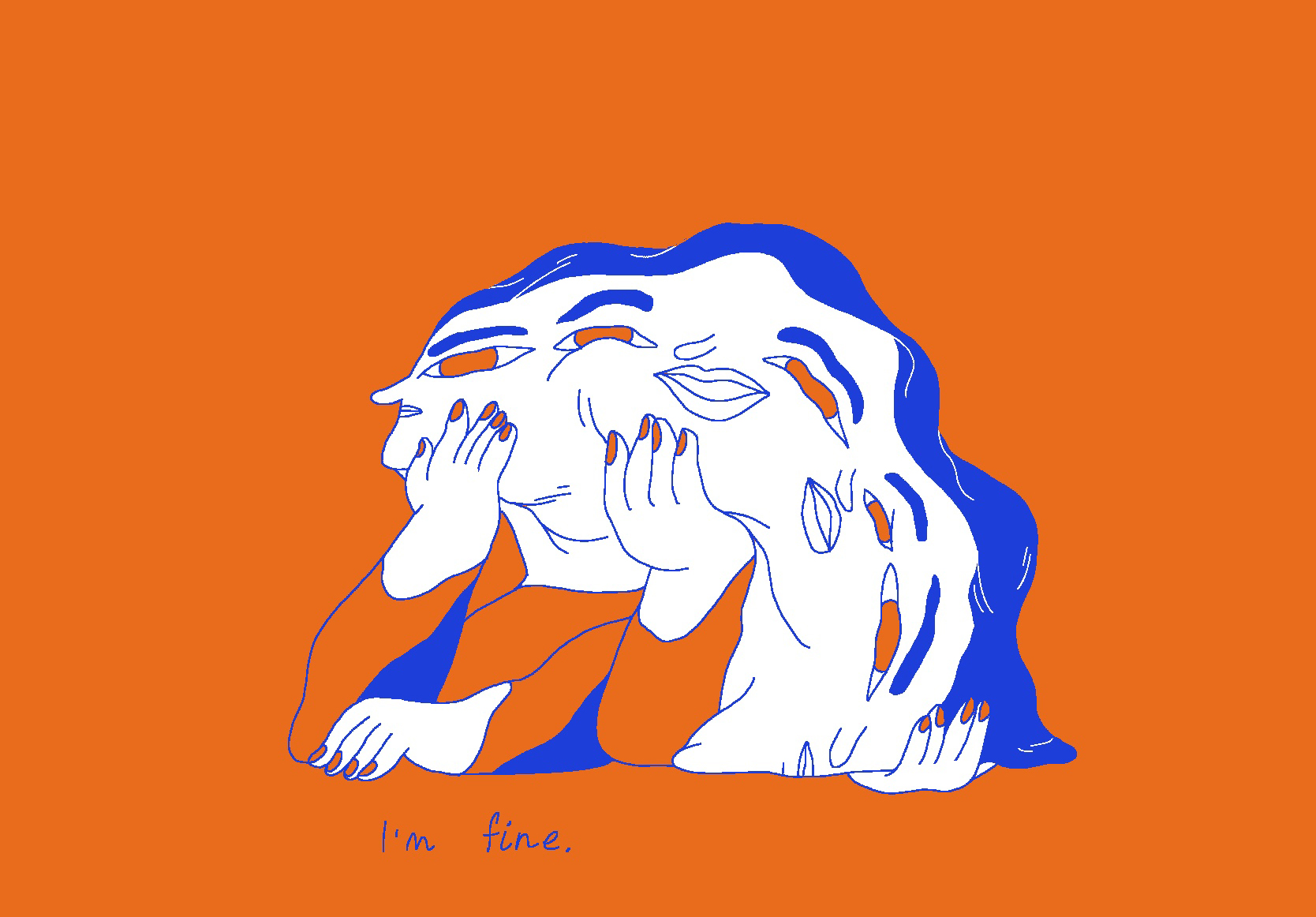 7. Where did you study?
I study Biophysics at Kyiv Polytechnic Institute. And I'm a self-taught illustrator. I've attended short length illustration courses in Kyiv and I hope one day I'll go to the Arts University to understand I've done it wrong all these years.
8. Where do you see yourself in five years?
I'd like to move to another country for a while. To live in a multicultural society and find lots of new people, new information and some inspiration. Still being an artist. Maybe doing more animations or pottery or sewing.
9. What about in ten?
I hope there will still be life on Earth in ten years.
10. What do you hope to achieve with your art?
Mostly I like to make others laugh. But, when you work with a client, you need to achieve what your client needs to achieve.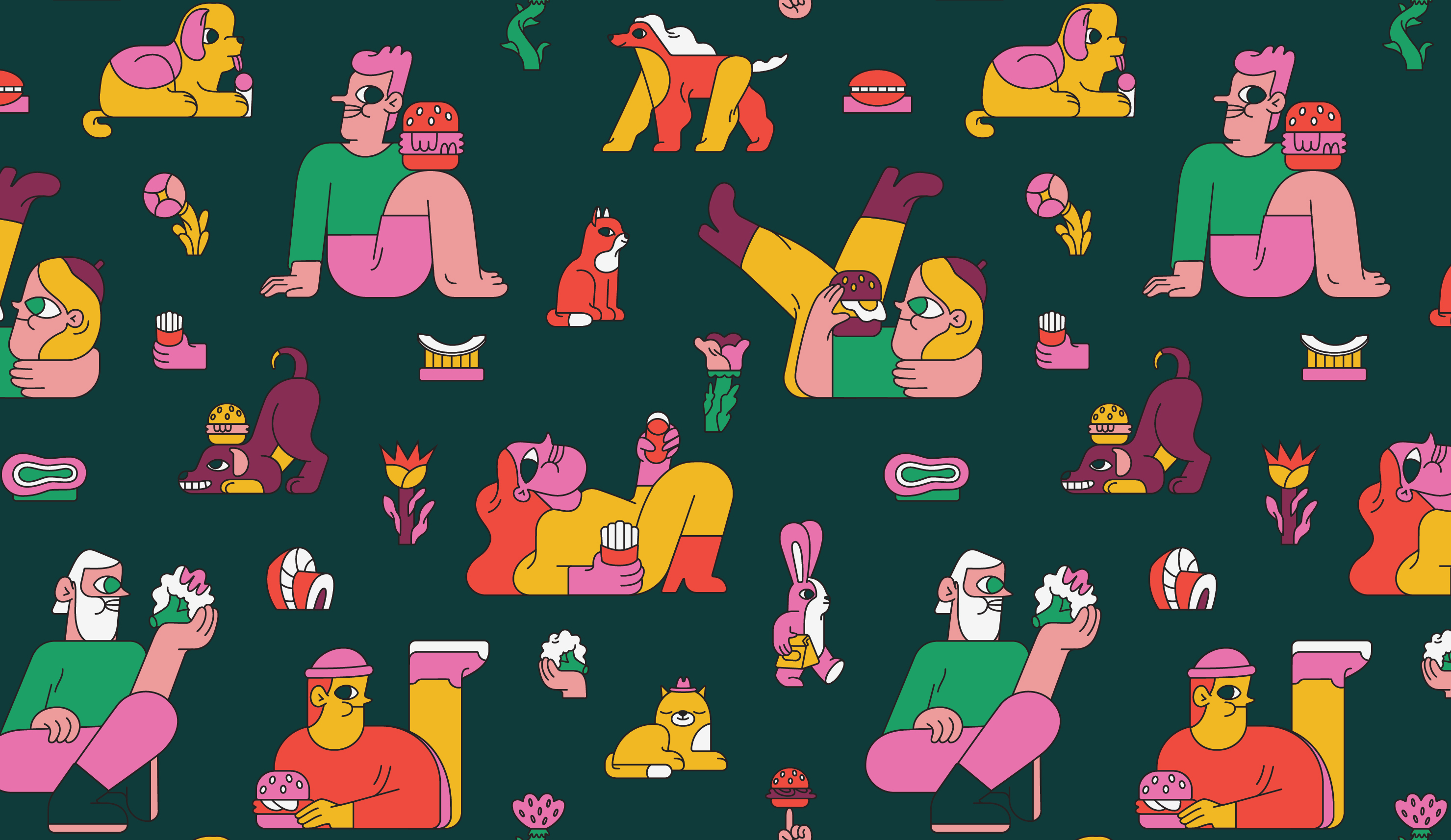 11. Now, tell us a little more about you as a person: what is your favourite food?
I love pasta, and sushi, and salmon, and cheese. I adore fruit and berries. I love to eat, that's the best.
12. Favourite book?
I just realized I didn't read for a long time. That's so sad. It's a hard question because I relish reading in very different genres and I can't compare sci-fi, non-fiction, and a novel. I love Dostoyevsky and Fillip Dick. I've enjoyed recently Sapiens: A Brief History of Humankind by Yuval Noah Harari.
13. Favourite genre of music?
Experimental and Intelligent dance music. And some retro French music.
14. What are your hobbies?
I'm playing badminton and I love it!
15. If you weren't an artist, what would you be?
I'd be a worthless scientist.