Instagram:
@nuymotion
1. What's your story? Where are you from?
Oh hi! My name is Nurul Kusumaningrum. I'm an illustrator, motion designer, dog-lover, and collaborator. I'm running a little creative studio focusing on 2D animation and illustration known as Nuymotion. I started my career as an architect until I learned to use After effects and fell in love with the process of creating animation. From there I decided to change my path and gravitating more on the thing that I'm passionate about, which is illustration and motion design. I grew up in a little village near mount Merapi, the most active volcano in Indonesia. As a kid, I've always been adventurous and like to play around in nature. Now I live in Bali, where I can find a balance between work and nature.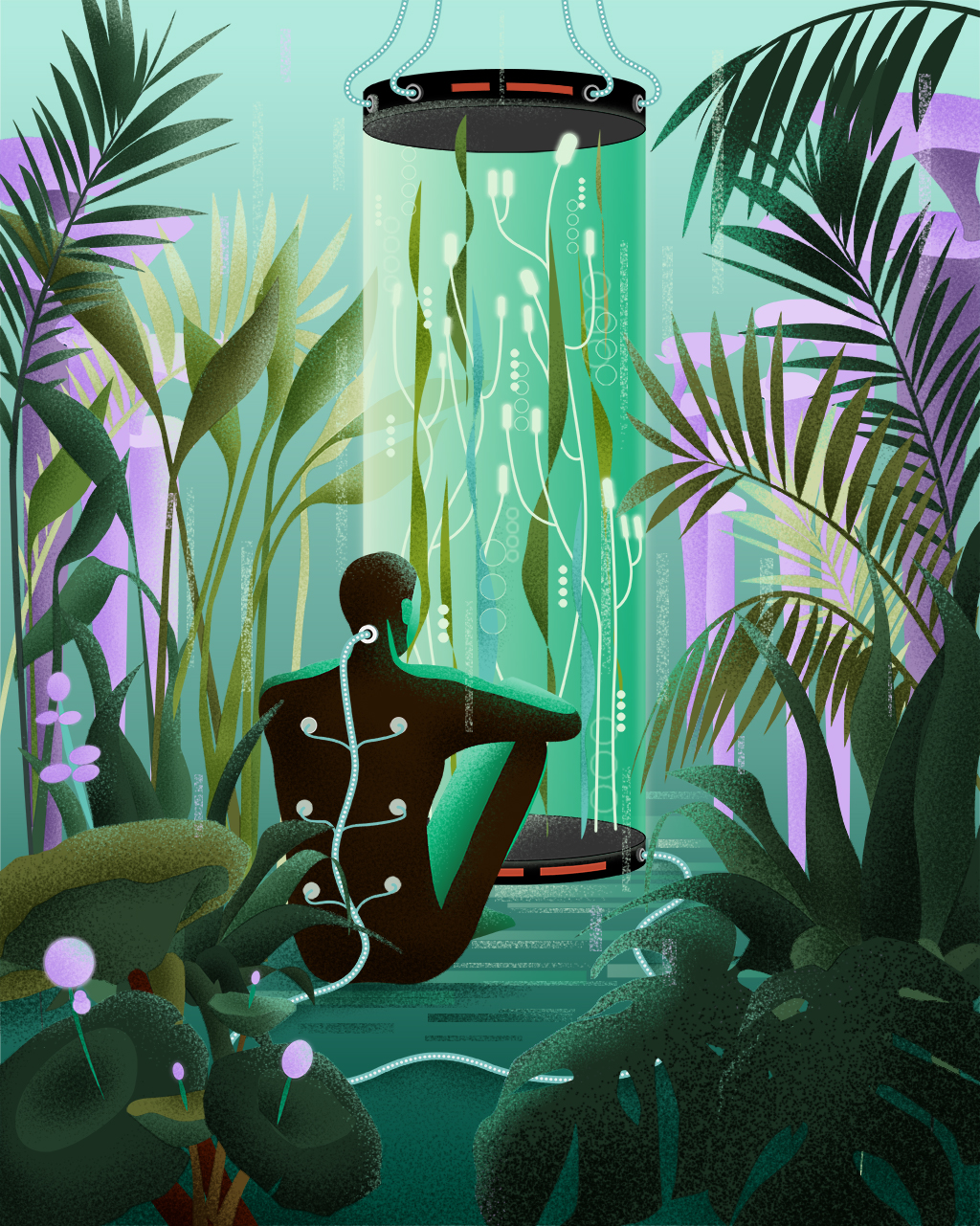 2. Tell us about your aesthetic.
My aesthetic is always evolving, I like experimenting using vibrant colors and textures. I also love playing with light and shadow to create a cinematic effect.
3. What is your favourite medium and why?
I mainly draw digitally in Illustrator. I think it's very handy to do any kind of design work and I can just import it in After Effects when I need to animate them.
4. What is your artistic process like?
Always start with sketches! I like to map out at the very beginning and just scribbling any ideas or break down the client's brief in my sketchbook. From there I use Pinterest, books, magazines to collect some inspirations and references that I need. Sometimes I need to take photos or videos of myself as a reference as well. Once all that is done, I start to refine my sketches, import them into Illustrator, then add grain and textures in Photoshop as a final touch.
5. Who and/or what inspires your work?
I'm mostly inspired by sci-fi films, space, photography, paintings and psychology. My favorite is the cinematography in Andrei Tarkovsky's films. I also love the visuals from Metropolis by Fritz Lang.
6. What role does art play in your life? How does it change the way you view the world?
Art helps me to communicate my thoughts and imaginations, to express them out loud unapologetically. It's a medium to tell my story. In general, art helps me to appreciate stuff, teasing out the value that's been neglected by the world with a deeply distorted and unfair sense and what truly matters.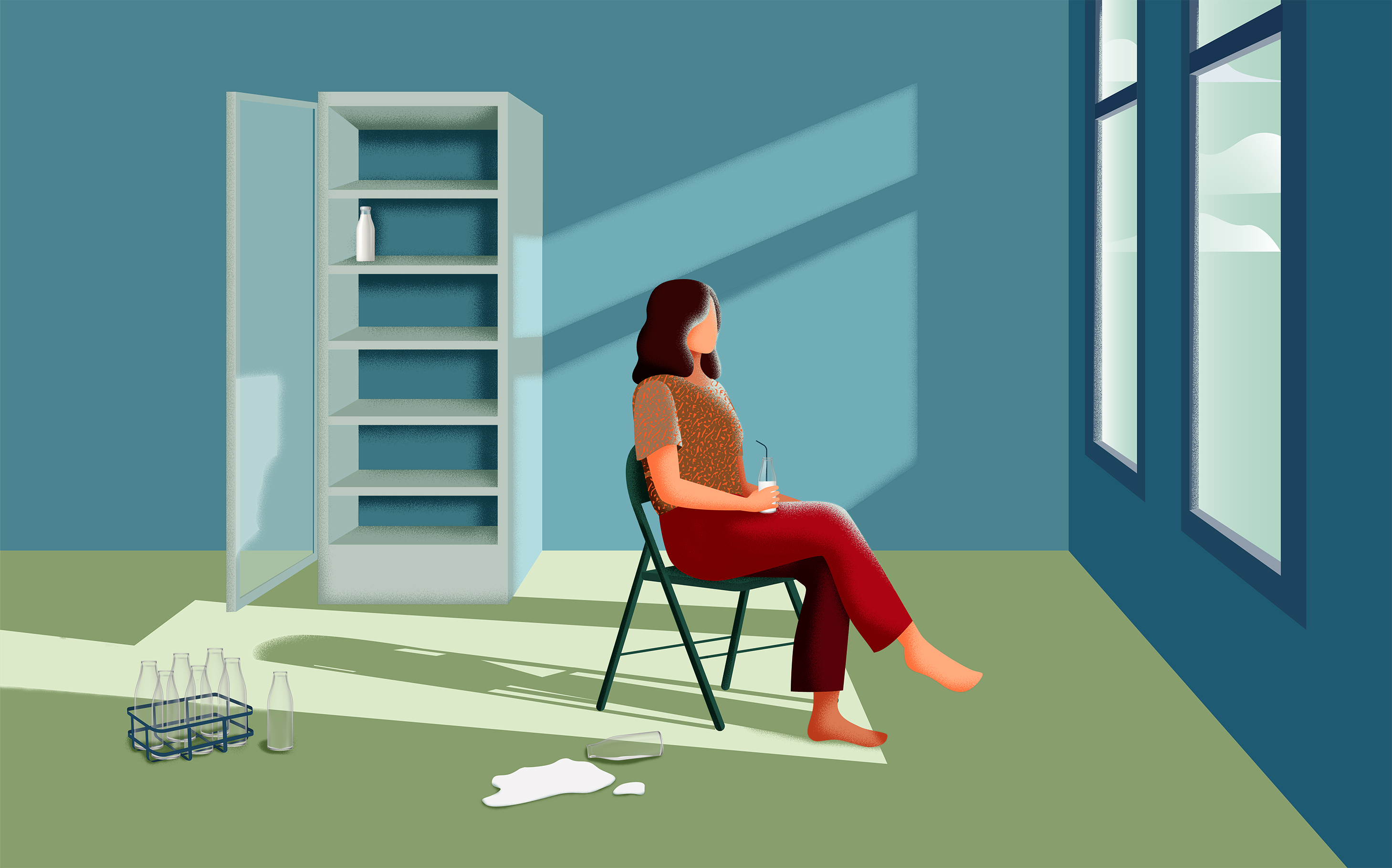 7. Where did you study?
I studied architecture in Semarang, Indonesia. Having architecture as a background, I found it helpful to develop my design skills.
8. Where do you see yourself in five years?
I want to expand my little business and lead a solid team. I also want to be able to teach and train my skills to other creatives.
9. What about in ten?
I want my work to bring a positive influence on the world. My dream is to collaborate with organizations that support indigenous people and helping with climate change. So I wanna keep working on that.
10. What do you hope to achieve with your art?
I want to tell a story that can surpass any language barriers with my art.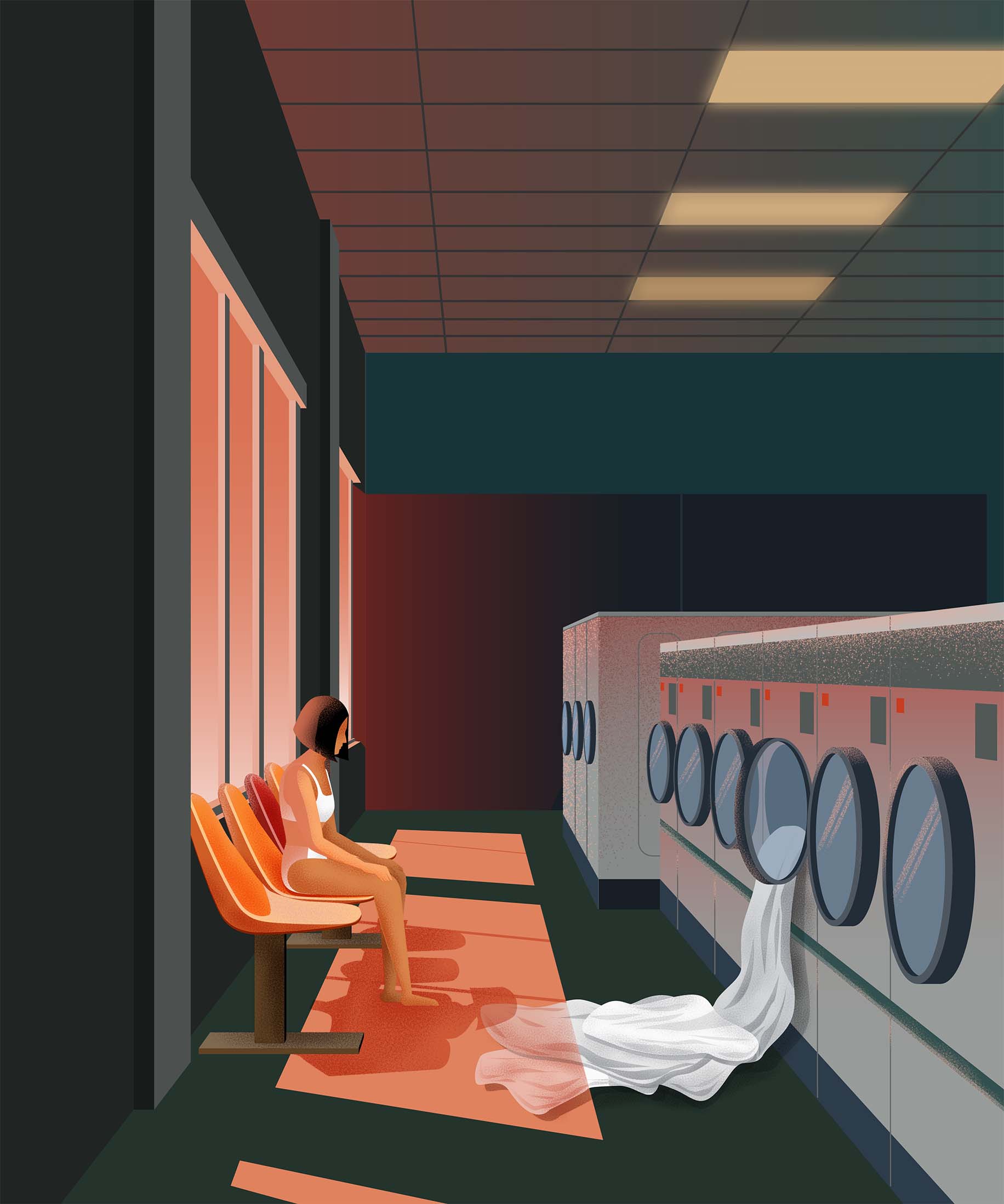 11. Now, tell us a little more about you as a person: what is your favourite food?
Food is always a good idea! However, since I live on a different island from my family, sometimes I crave comfort food that reminds me of home. My mum used to cook Soto Ayam when I was a kid, it's a yellow chicken soup with some veggies and noodles inside, normally served with hot white rice, so I like to cook it when I feel homesick.
12. Favourite book?
Sapiens: A Brief History of Humankind by Yuval Noah Harari is a must-read.
13. Favourite genre of music?
I can listen to different genres, depends on my mood. When I'm in a working mode, I like to listen to heavy metal because it helps my focus and concentration. Recently I discovered Babymetal and I've been listening to their song for a couple of weeks. Or sometimes I just listen to science podcasts or whale songs when I feel a bit anxious.
14. What are your hobbies?
I love exploring new places I've never been to before. With the pandemic, this can be a bit tricky, but I've been surprisingly found local gems. From a new pathway to walk my dog, nearby waterfalls, to stunning abandoned buildings.
15. If you weren't an artist, what would you be?
A volcanologist. I found Volcanoes are fascinating, lavas contain the secrets of the universe. Lava can tells how our planet was formed, about the stardust it was formed from, and it tells where the planet is going, and it blows my mind.