Instagram:
@nvillustration
Etsy:
nvillustration.etsy.com
1. What's your story? Where are you from?
Hi, I'm Vaishali, I am an illustrator and my partner Nayan is a Furniture and Interior designer, we make hand-painted miniature Paper cut artworks and accessories. Paper art was our childhood love. We both use to make a lot of paper craft as a child. We did our higher studies in Art & Design. We both started our career together as miniature model makers. After working in the industry for some time we started our Studio (NV illustration) two years back on 25th Dec 2015. Our first artworks in paper cut were miniature paper jewellery and display pieces. Then we started making more detailed dioramas and layered artworks in paper. We kept exploring different possibilities in paper since then and have always tried to challenge ourselves with more detailed and miniature art. NVillustration is the brainchild of Myself and Nayan, now we are full-time Paper cut Artists. The love for Art and Nature is what we have with us at NVillustration and that keeps us alive. We are from Ahmedabad, India.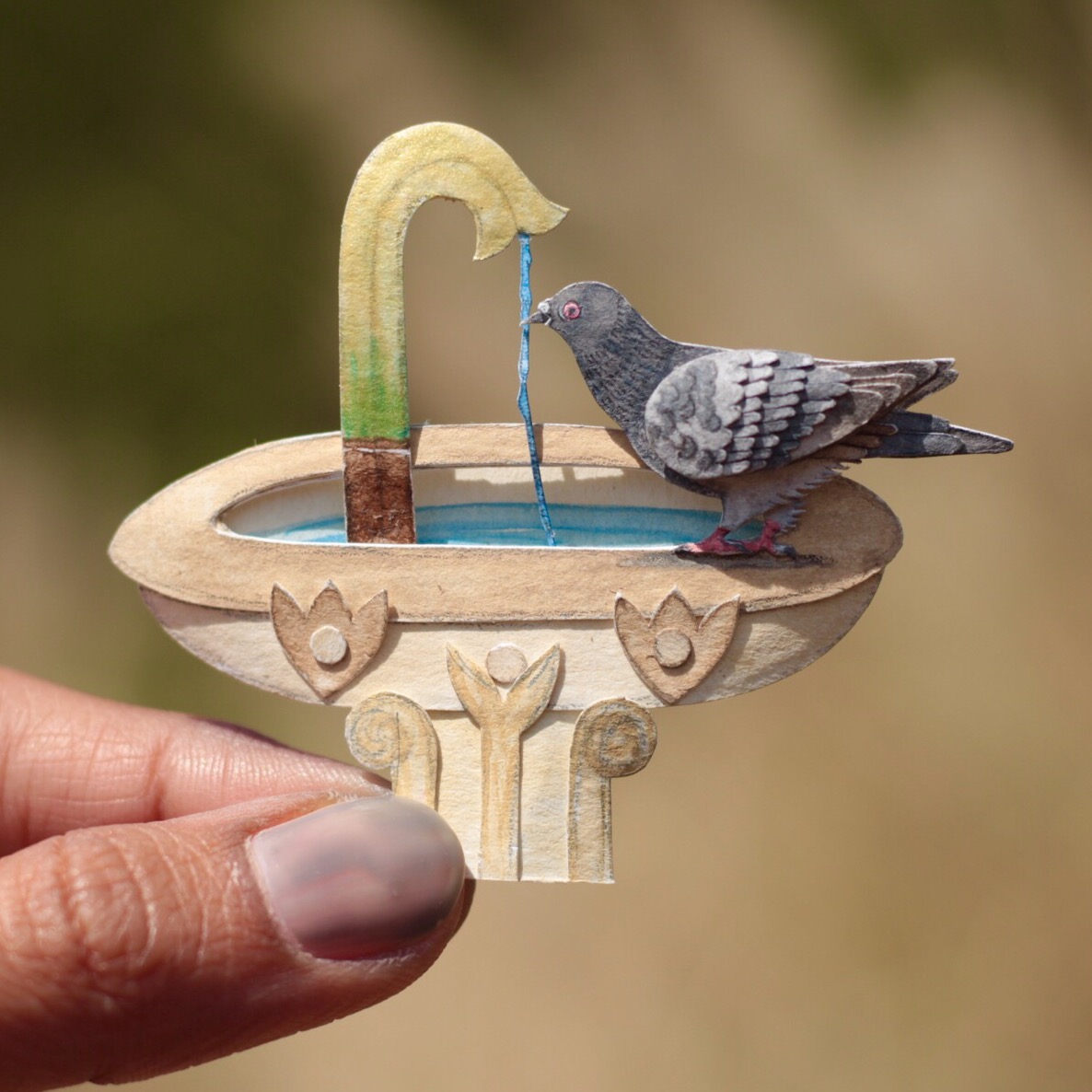 2. Tell us about your aesthetic.
As our work is majorly inspired by nature so is our Aesthetics, we are into organic forms and vibrant colours with free thoughts.
3. What is your favourite medium and why?
Our favourite material is Paper. We love Paper because it provides a lot of freedom as it's a material with versatile properties. It's strong yet flexible in nature and it's a natural material also. Watercolours are our favourite medium to work with and the reason is the transparency and fluidity of the colours.
4. What is your artistic process like?
It's very simple, as we are nature lovers and all our artworks are inspired by nature, we start with observing the environment around us. Once done with finalising the theme we go ahead with illustrating the artwork and then the process of cutting comes in, once the layers are ready they are painted for the final assembly.
5. Who and/or what inspires your work?
Our work is completely inspired by nature and especially the birds.
6. What role does art play in your life? How does it change the way you view the world?
Art is like a therapy for us, we can say it's our oxygen. It helps us understand the world above the social life and how we can help our beautiful nature.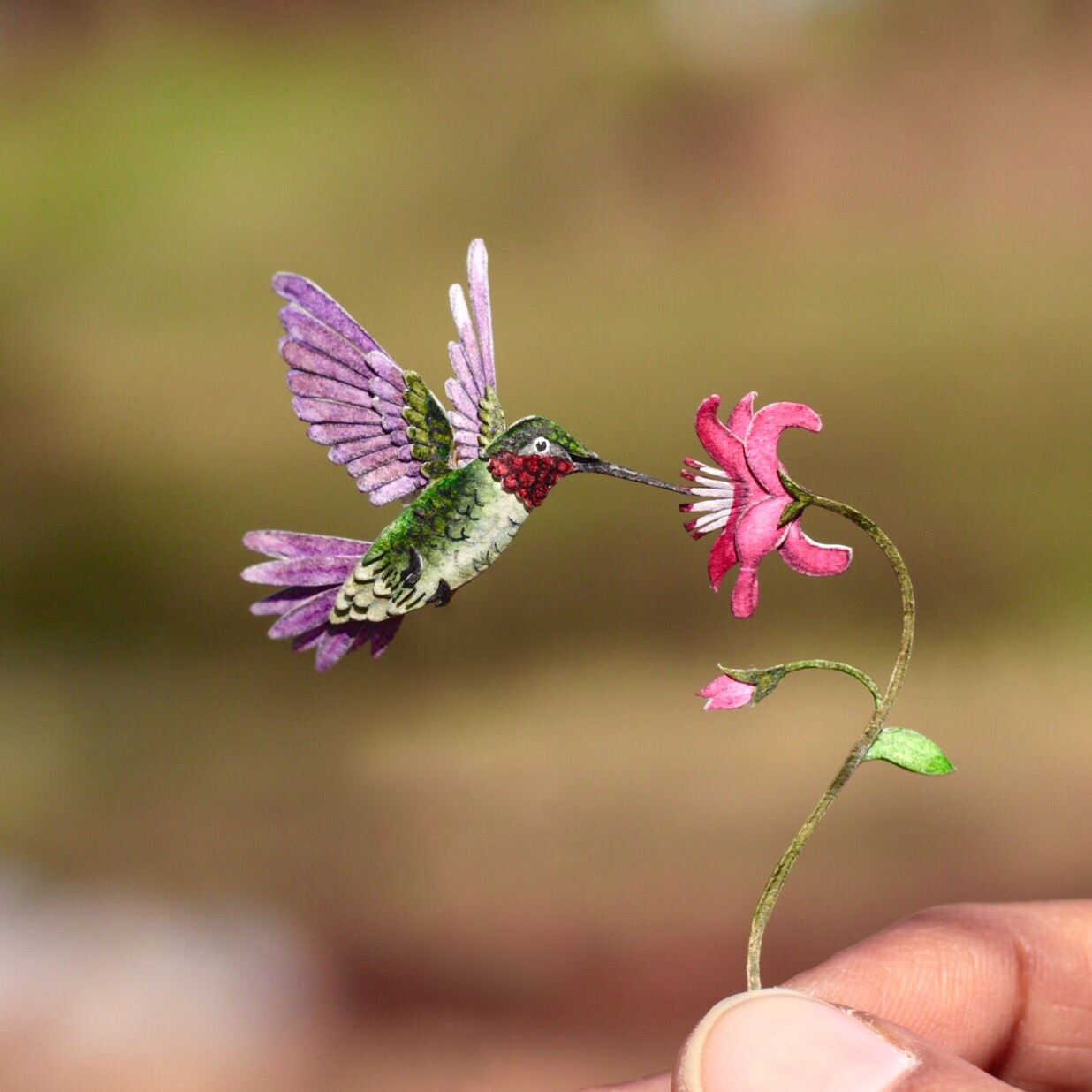 7. Where did you study?
I (Vaishali) am an illustrator and studied animation and VFx and my partner Nayan is a furniture and interior designer.
8. Where do you see yourself in five years?
We always dreamed of working with National Geographic and be in nature, so hopefully, we get a chance to work with them and explore the wild more.
9. What about in ten?
In ten years if everything goes as per our plans then we'll have our own wildlife sanctuary.
10. What do you hope to achieve with your art?
We want to spread awareness about nature, want to show the world how beautiful nature is and how climate change is ruining it.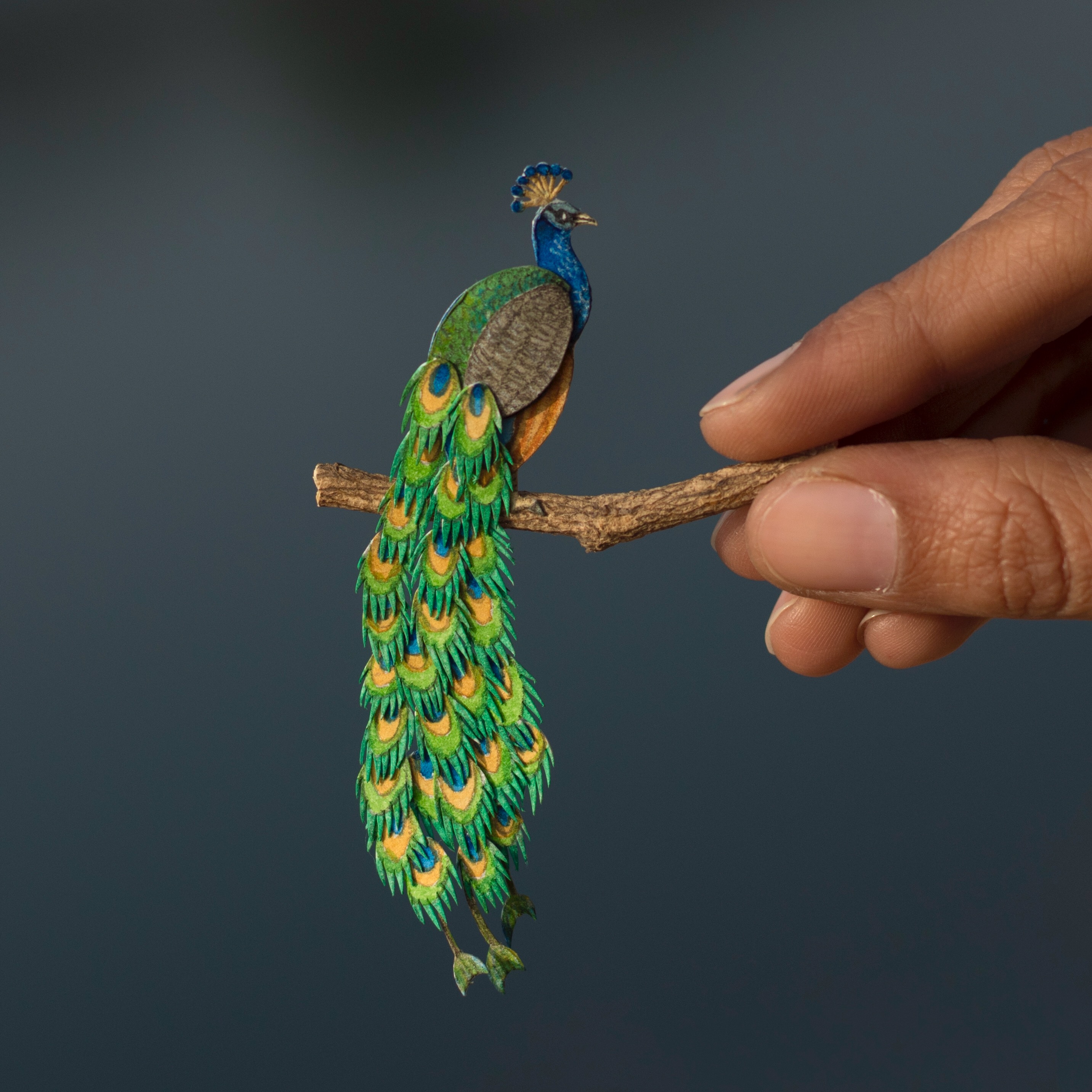 11. Now, tell us a little more about you as a person: what is your favourite food?
Vaishali is a very energetic person who loves dancing and playing. Coffee is her weakness and she is an amazing observer and can learn new techniques of art very quickly. Loves adventure movies and Tom cruise. Nayan is a lazy guy with a highly creative mind. Loves sleeping and dreaming whenever he gets time. Not a very foodie guy but enjoys different cuisines
12. Favourite book?
The Monk who Sold his Ferrari and Devil wears Prada are my favourites and Nayan likes The Davinci Code.
13. Favourite genre of music?
It always depends on the mood but generally, I like Hiphop and Nayan enjoys Instrumental.
14. What are your hobbies?
Bird watching, Dancing and Reading .
15. If you weren't an artist, what would you be?
I will be a Dancer or an Athlete and Nayan would be in Army.