Instagram: @o.m.doodles
1. What's your story? Where are you from?
Hey, my name is Olga. I grew up in the Far East of Russia. As a child I was always drawing and crafting, making my own stuffed toys, knitting and sewing clothes for myself and my girlfriends. Both of my grandfathers were hobbyist artists so I like to think that I inherited this inclination from them. In my doodles and sketches, I always favored pencils, inks and watercolors.
I left Russia to study abroad, first for a year in high school and later to do my postgraduate degree in the US. I eventually moved to Europe (London and Paris), travelled around, then landed back in the US (New York). Currently, I am based in Chicago.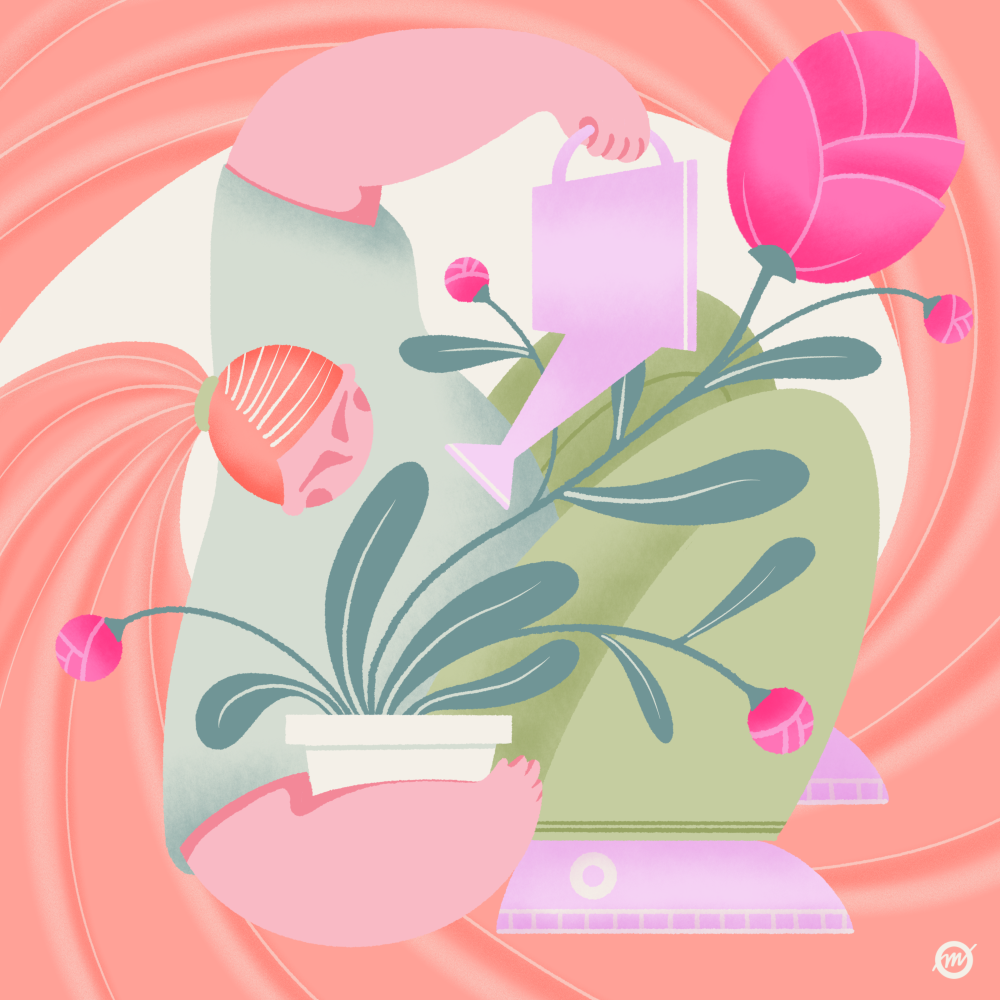 2. Tell us about your aesthetic.
I would say it is minimalist and playful, with a limited color palette. I gravitate toward exaggerated shapes and proportions. I tease an idea around to come up with a succinct interpretation. Less is more, as far as I am concerned, so I often end up taking things away from my final illustration rather than adding to it.
3. What is your favourite medium and why?
Digital illustration has been a game-changer for me in re-establishing a daily drawing routine (after an almost 20-year break!). The Procreate app liberated me to draw anywhere at any time with little setup and minimal interruption to my process. I first tried it nine months ago and never looked back, I am addicted! My ambition for this year is to explore vector illustration with Affinity Designer.
4. What is your artistic process like?
Limitations definitely breed my creativity. I enjoy restricted color options and drawing from prompts. Usually, the idea swirls in my head for a bit, and once the budding of the initial concept is there I will start sketching, usually digitally. I will go through 2-3 quick sketches and then move on to color. From start to finish my process is fast. Once I grab onto the notion of what I want to express, the illustration itself unfolds rapidly. I am decisive.
5. Who and/or what inspires your work?
I've always been steeped in visual arts, even during the years I wasn't creating it myself. Art galleries, museums, exhibits, films and books about art and artists -that's been a constant presence in my day to day life. Sitting and reading in a quiet corner of the modern wing of an art museum is my happy place.
Artists that inspire and influence my work right now are Olimpia Zagnoli, Lisa Congdon and Gia Graham. A special mention and a debt of gratitude goes out to Gia. I use monthly color palettes that she releases through a newsletter. That alone pushed me to a new level of enjoyment, fun and flow with my artwork. Her knowledge and use of colors are inspiring.
6. What role does art play in your life? How does it change the way you view the world?
To put it quite bluntly, practising drawing on the daily during this past year was sanity-saving for me. I haven't done any regular art practice in a very long time but felt a strong pull towards it. And once I started, I just fell back into losing myself in the process, a truly special feeling that I missed and am happy to regain.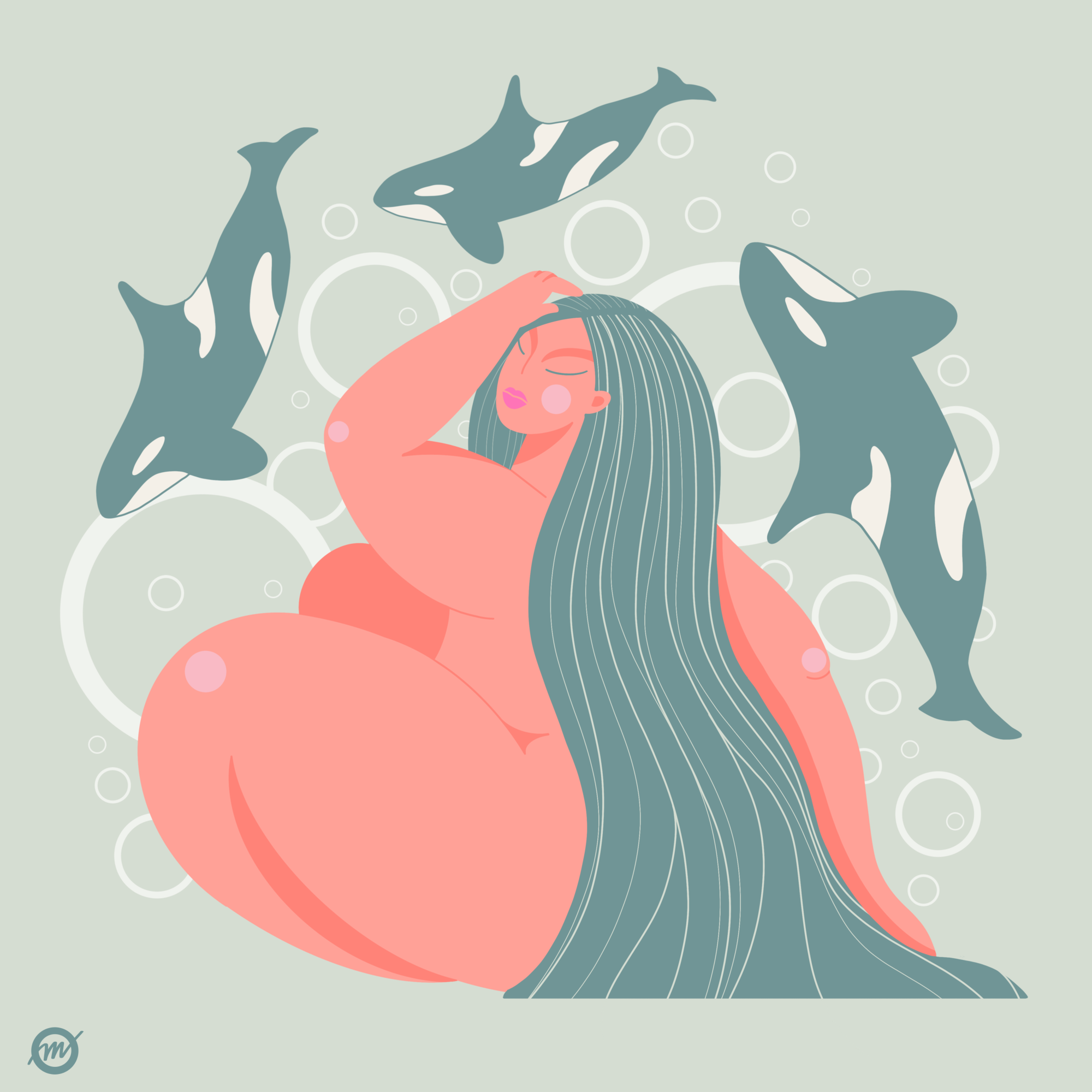 7. Where did you study?
I received four years of art instruction in my late teens and considered studying architecture. I opted for a business degree instead (no regrets!). Creative problem solving, which I enjoy in my art-making process, also applies to business: I've incubated ideas and managed startups from the ground up and enjoy applying a design thinking approach when working with organizations. I am also a professionally trained chef and worked in restaurant kitchens. Then too, creative problem solving was my, um, jam.
8. Where do you see yourself in five years?
Still drawing and creating daily I hope!
9. What about in ten?
More of the same!
10. What do you hope to achieve with your art?
Initially, the ability to tap into the flow and to satisfy my baseline hunger for self-expression and making something with my own hands was very satisfying. Now that I've been sharing my art online for a bit I am starting to receive enthusiastic feedback, requests for collaborations and support from the artistic community. This is simply exhilarating! For instance, I've been invited to contribute my art to a charity project with a mission I support and value -now how cool is that?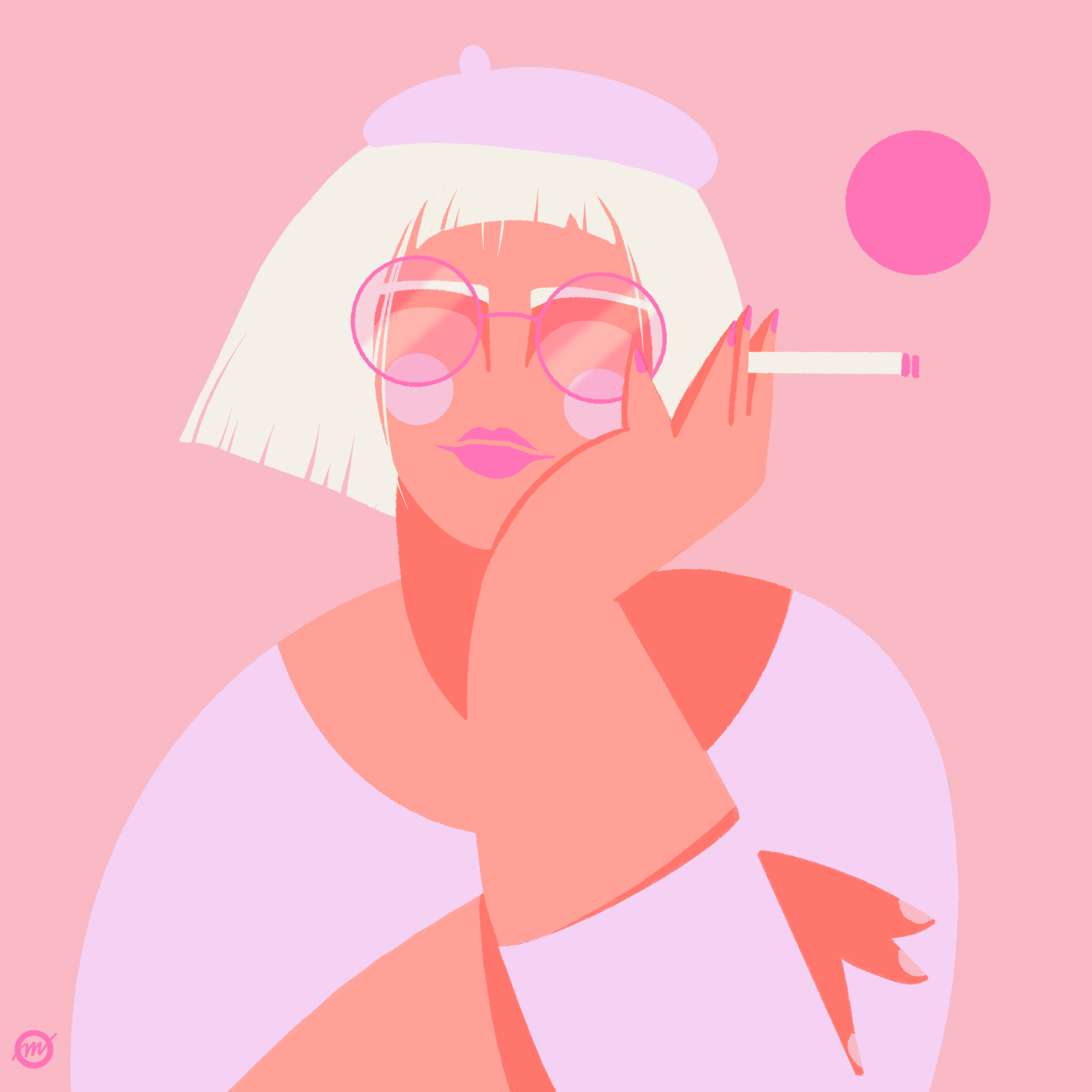 11. Now, tell us a little more about you as a person: what is your favourite food?
I am half Korean, half Russian so any combination of food from my heritage feels like a homecoming. I am also classically trained in French cuisine so I am a bit of a food/wine geek (but not a snob!).
12. Favourite book?
Too many to list! I am currently on the final chapters of J.Joyce's "Ulysses" -an ambitious pandemic book club project. I am so very proud of myself!
13. Favourite genre of music?
Indie rock, jazz (I listen to a lot of Miles Davis when I draw), classical piano.
14. What are your hobbies?
Reading, travelling and learning foreign languages. I also love to cook and host get-togethers for friends and family.
15. If you weren't an artist, what would you be?
A librarian. Or an interpreter/translator - I did that when I was younger and the ability to be a conduit of ideas and understanding between two people felt like a super power.