Instagram:
@obln
Facebook:
www.facebook.com/oblndrawings
Cargocollective:
www.cargocollective.com/Ombeline
1. What's your story? Where are you from?
My name is Ombeline, I'm a 24 years old illustrator based in Paris. I grew up in a small village lost in the woods where there was not much to do for a young teenage girl. So I started to draw things around me. Then I moved to Paris to start a graphic design school.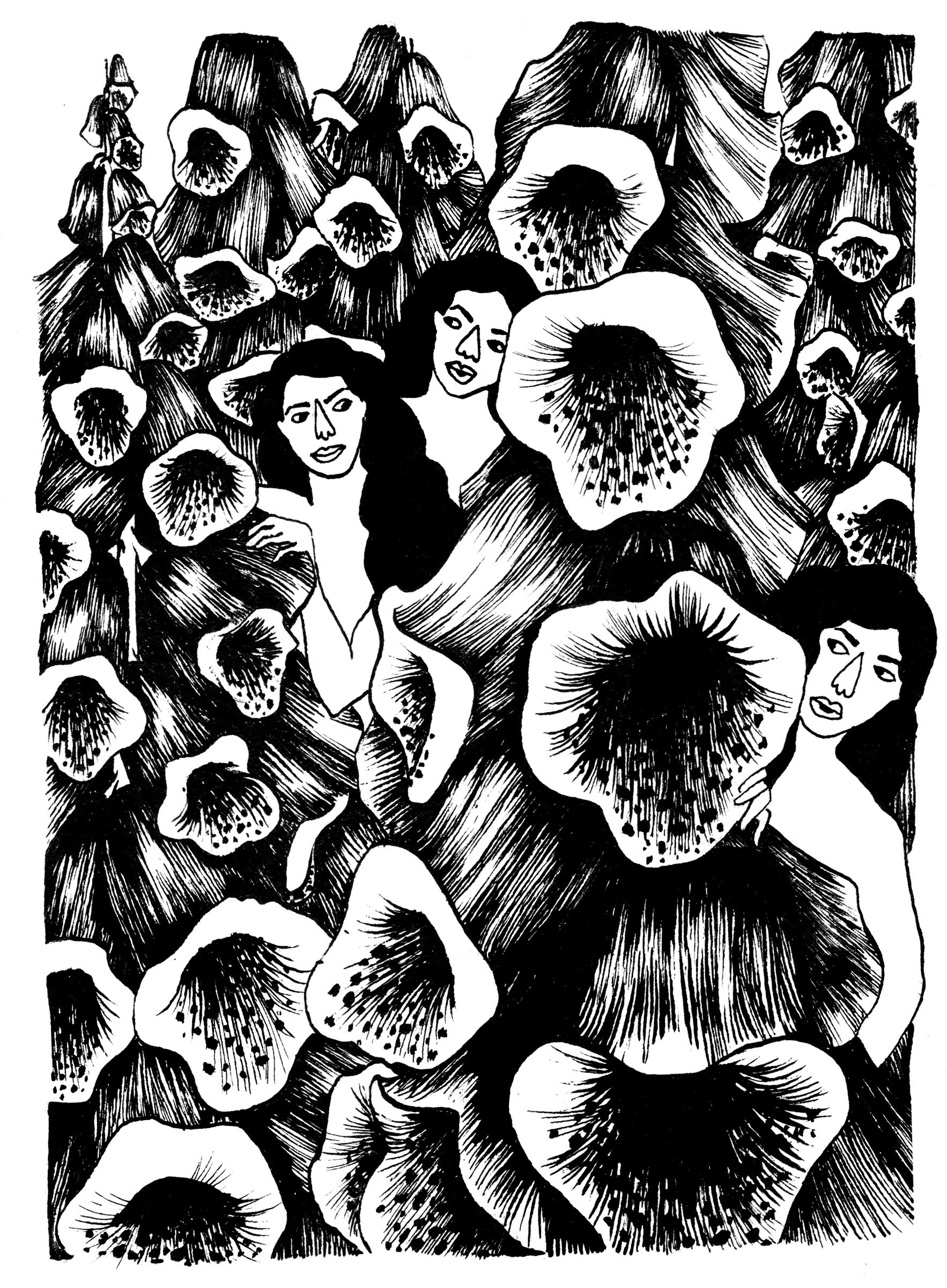 2. Tell us about your aesthetic.
Actually I have two styles of drawings that I like to alternate according to my mood. The first one is the drawing on paper by hand and the other one is the digital drawing that I make on photoshop.
3. What is your favourite medium and why?
If I have to make a choice I would say I prefer digital drawing because I can start again and again and delete easily (Thank you cmd Z). When I draw with ink I always have ink accidents on my drawings... So I have to admit it makes it a bit more difficult.
4. What is your artistic process like?
Most of my ideas come just before falling asleep. This strange phase between awakening and sleep. This is not the best time because I have to admit that I mostly don't have the courage to catch what to write. So I decide to trust my memory that sometimes plays tricks to me when I wake up the next day.
5. Who and/or what inspires your work?
Lot of things inspire me. My dreams, music, movies and also people I meet can became my inspiration. I'm very observant and curious. I love watching people in the subway, every where around me, in the street, stores...
6. What role does art play in your life? How does it change the way you view the world?
I've always had a big interest in art. Art helps me to be happy because for me it is a way to express any single feeling that I have. It kinda work like a therapy actually. I'm gratful to my parents who let me go in an art school and who understand how much art is important for me, cause I know not everyone has this opportunity.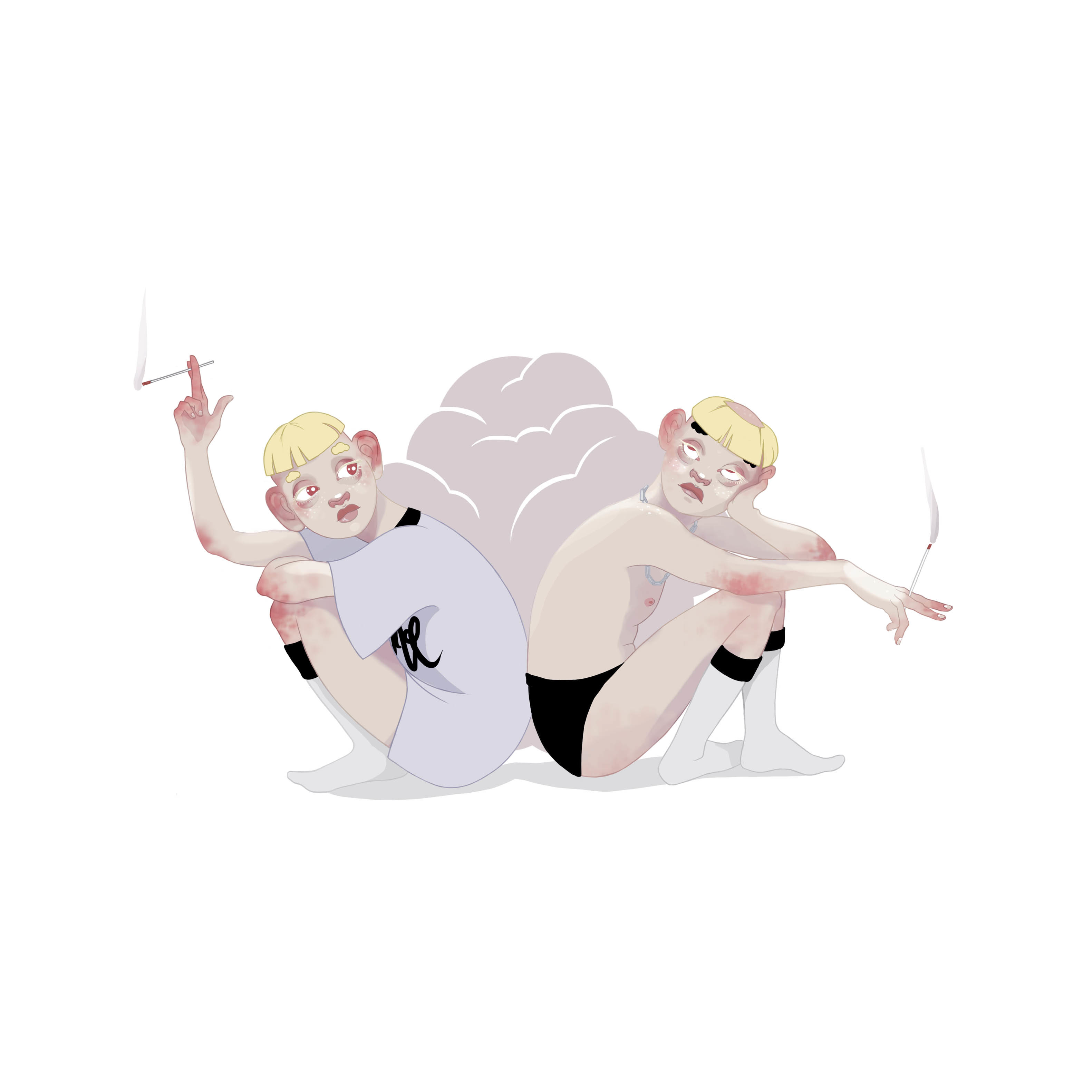 7. Where did you study?
First i began in High School, I had a major in literature and minor in graphic art. Actually I liked graphic art much better and my teacher encouraged me a lot. After High school, I studied graphic design in Paris in Académie Charpentier.
8. Where do you see yourself in five years? Working in an agency?
I would really love to find my place in children book illustration, or to have a big graphic studio and just make what I love, reaching my goals and live as a freelancer (and have a long list of demanding clients).
9. What about in ten?
That's too far away, but maybe you will find me in my studio on Phi-Phi island, still working for clients.
10. What do you hope to achieve with your art?
Telling story to myself to feel better, to understand things better, and also to make questions without waiting for answers.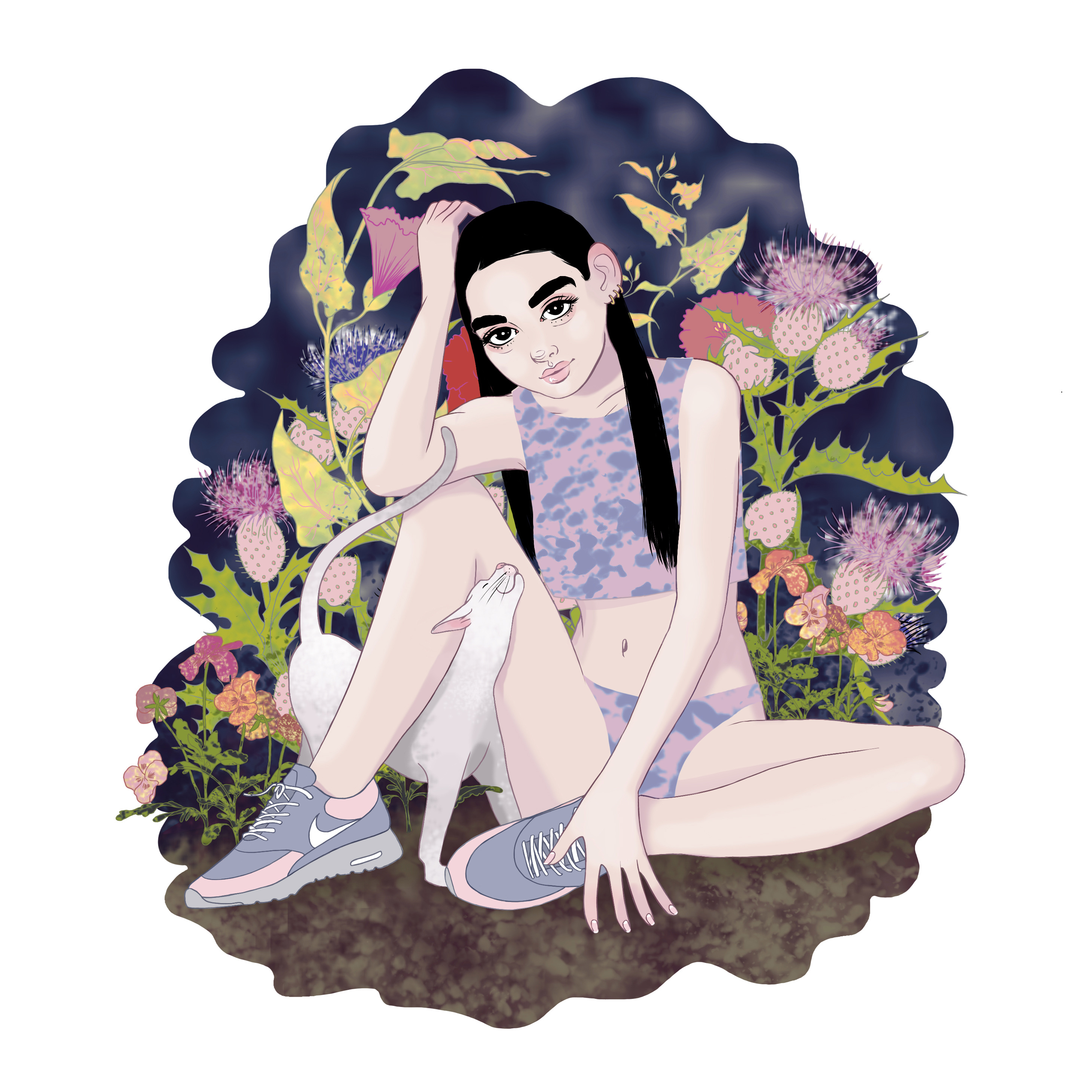 11. Now, tell us a little more about you as a person: what is your favourite food?
I love food too much... so I can't tell which is my favorite. At the present time, i love asiatic food. All kind: japanese, vietnamese, chinese, thai….
12. Favourite book?
Fairy tales by the Grimm brothers or Anderson.
13. Favourite genre of music?
I use to listen to music as often as I can, not to say all the time. When I'm alone, when I draw... I love each style of music, I like Jazz music, indie pop and music from movies too.
14. What are your hobbies?
I like everything that is manual, like embroidery, pottery and do-it-yourself project.
15. If you weren't an artist, what would you be?
Island keeper in a warm island, probably Hamilton Island next to Australia.