Instagram:
@ohkiistudio
Pinterest:
@ohkiistudio
Tumblr:
ohkiistudio.tumblr.com
Shop:
www.ohkiistudio.com
1. What's your story? Where are you from?
I'm a Brooklyn based textile designer and illustrator. I grew up in country Australia, surrounded by bush, beaches and dangerous animals. I moved overseas in my late teens and spent lots of time traveling and living in many different cities around the world. I have always loved to paint but was concerned about 'making it' as a fine artist so I studied Design, at UNSW in Sydney. I worked as an in-house textile designer for a swimwear label for a few years then decided to go out on my own after moving to New York a few years ago. I've been working as a freelance textile designer and illustrator for a little while now and it's been super challenging but so great!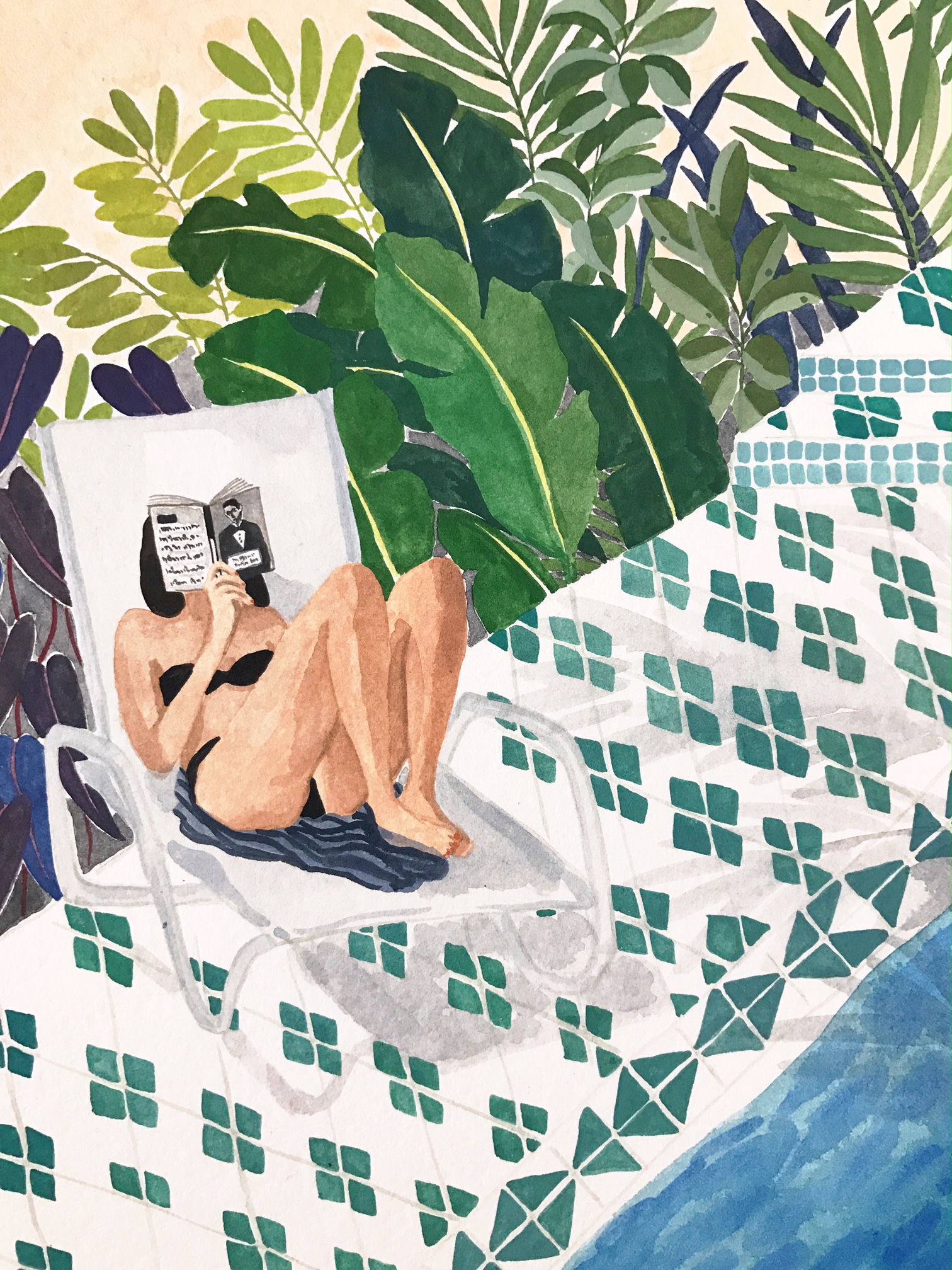 2. Tell us about your aesthetic.
My work seems to change and evolves as time goes on, however I tend to always go with patterns, plants, animals and women.
3. What is your favorite medium and why?
I've been getting into painting with gouache recently and am really enjoying seeing how it works with other painting mediums such as ink or watercolor. I enjoy the opacity and 'chalkiness' of gouache and it's layering capabilities are really cool. I think it's a nice contrast to watercolor which is the complete opposite, so they bring an interesting juxtaposition to an illustration.
4. What is your artistic process like?
I like to paint from life if I can, so I'll gather leaves and plants to study and paint from. I often take photos of places I've visited and use these as inspiration for painting later on. It's great if I can make some preliminary sketches first but I often end up jumping straight into a piece because I'm quite impatient. After painting I often scan illustrations and add details digitally afterward.
5. Who and/or what inspires your work?
I enjoy anything that's sunny or holiday related! I am really inspired by my travel experiences and also by memories from where I grew up. I love the paintings of Martine Emdur and Leah Fraser right now.
6. What role does art play in your life? How does it change the way you view the world?
I suppose art is a big part of my life because I am painting or drawing something most days. I'm always checking out my surroundings for inspiration for a painting. Especially any kind of weird leaves. I just love them.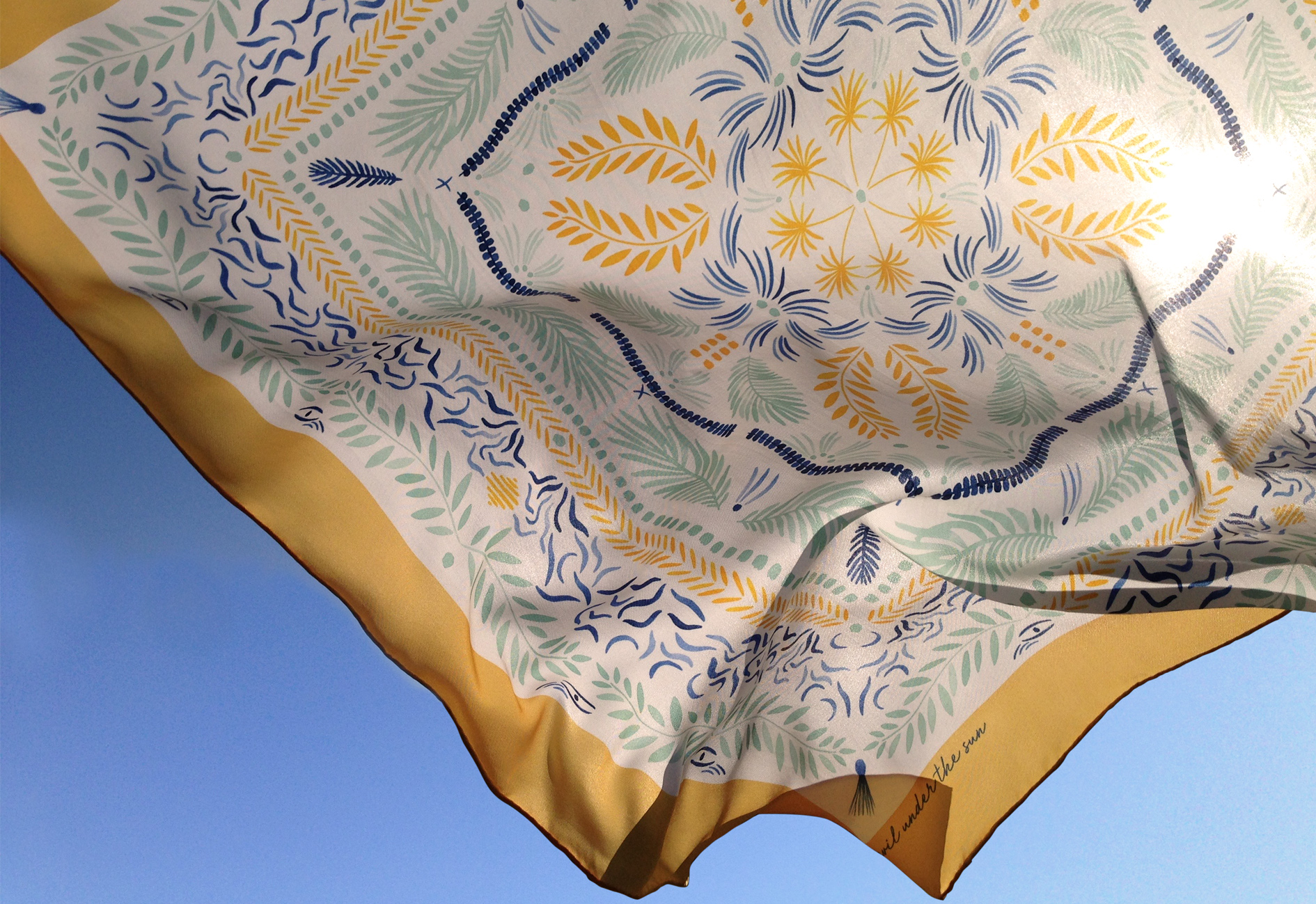 7. Where did you study?
The College of Fine Arts (UNSW) in Sydney Australia. I majored in textile and graphic design so I'm actually a self taught illustrator.
8. Where do you see yourself in five years? Working in an agency?
I would like to be running my own studio producing textile and home ware goods as well as an exhibiting artist.
9. What about in ten?
Not sure, but hopefully still creating and painting!
10. What do you hope to achieve with your art?
I would like it to keep me curious and forever interested in exploring the world and capturing what I see through my own lens.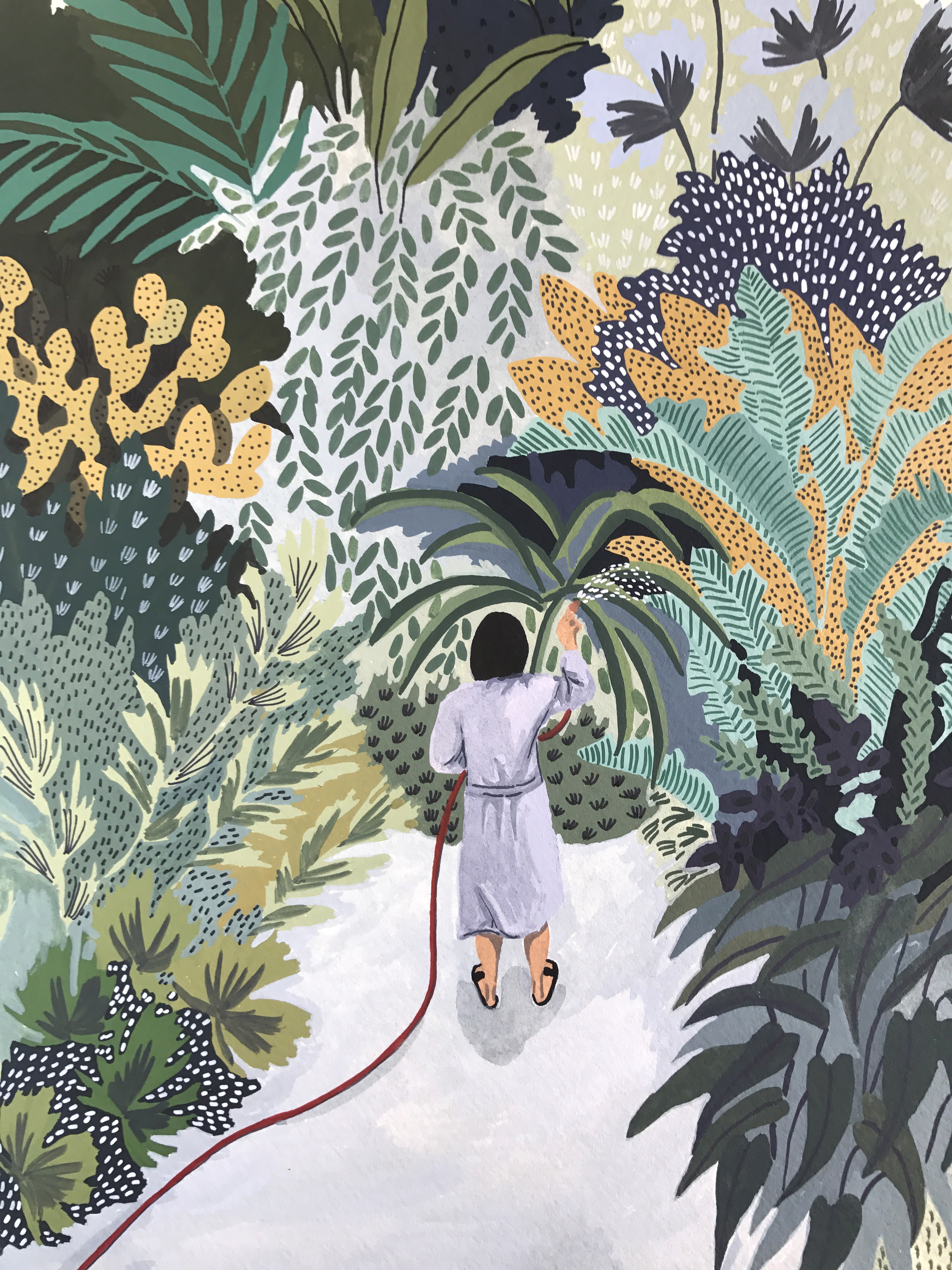 11. Now, tell us a little more about you as a person: what is your favourite food?
I'm half Thai so Thai always wins for me. Japanese is a close second.
12. Favourite book?
I couldn't say that I had a singular favourite book but some of my favourite authors are Tim Winton, Gabriel Garcia Marquez, Chimamanda Ngozi Adichie, Zadie Smith and John Fowles. I also love any kind of murder mystery, especially the old stuff like Agatha Christie and Arthur Conan Doyle. I actually based my scarf collection on an Agatha Christie novel, Evil under the Sun!
13. Favourite genre of music?
Lots of varied stuff, a lot of hip hop.
14. What are your hobbies?
Traveling and exploring new places, taking photos and collecting things.
15. If you weren't an artist, what would you be?
Probably a midwife. I'm obsessed with the BBC tv show, One Born Every Minute.