Instagram:
@olakolesniak
1. What's your story? Where are you from?
I am from Gdynia, a beautiful coastal city in the north of Poland. I was raised and spent most of my life there. I studied and worked in Gdańsk, a city nearby. Now, I am travelling and working as a freelancer.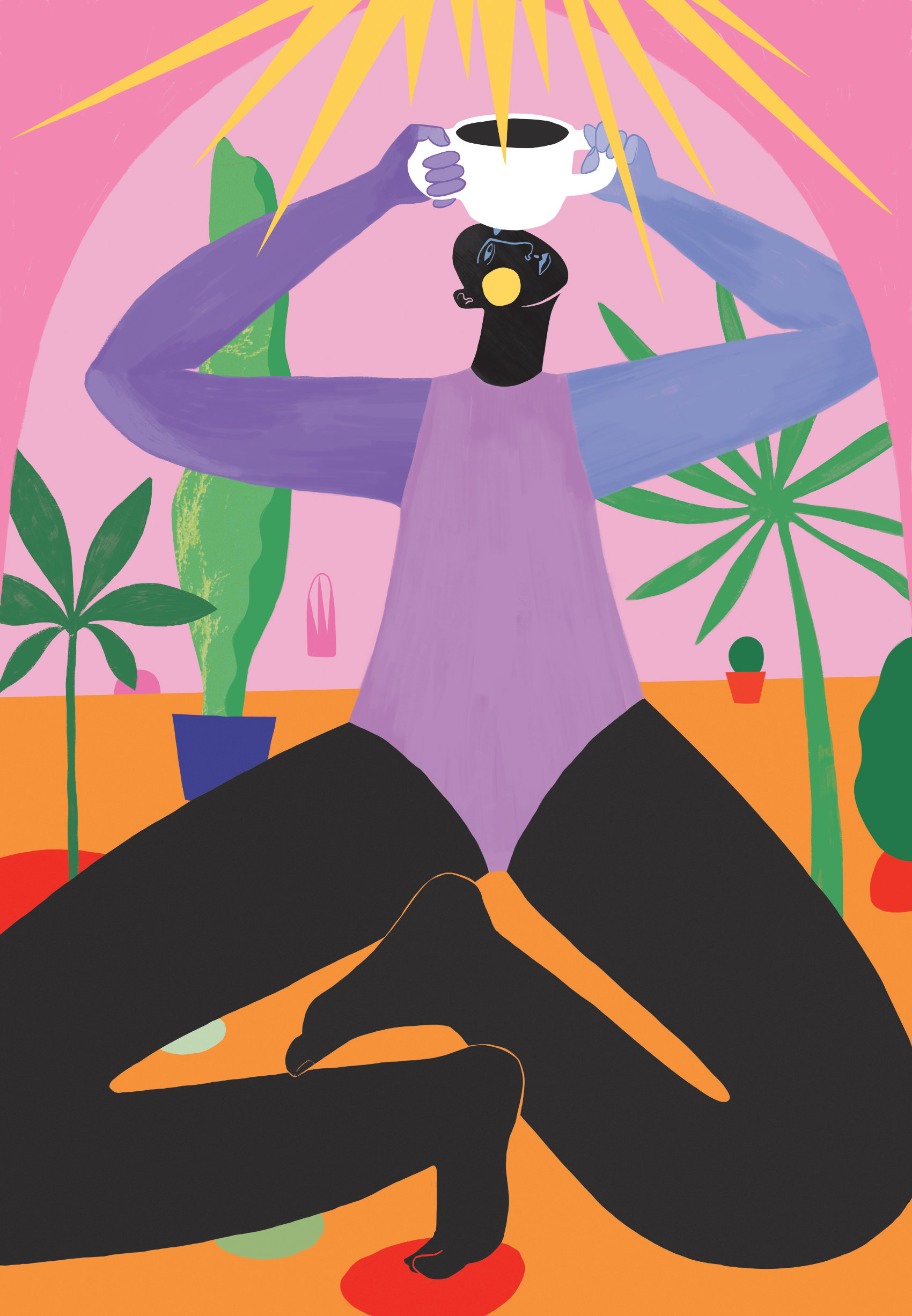 2. Tell us about your aesthetic.
I think my art delivers a positive and soothing feeling, I use mostly soft shapes, many contrasting and vivid, but rather warm colors. I add some patterns and textures taken mostly from my photos.
3. What is your favourite medium and why?
I make most of my illustrations digitally using a tablet. Sometimes, I use traditional techniques, then I reach to gouache or acrylics paints, I like making a precise line and shapes with a brush. Besides, acrylics give me additional freedom of layering, that's good when I change my mind and I don't have to plan too carefully, and I am really good in changing my mind.
4. What is your artistic process like?
In my artworks, I play with memories and sensations. I sketch a lot, I have sketchbooks full of drawings of everything that is around me -people, objects, too many feet. Very often, I translate them to the computer, develop some parts into a bigger piece and finish it in a digital way on my tablet. I use my analog photos from which I extract colors, textures and shapes and insert them on the latter stage.
5. Who and/or what inspires your work?
Human body's movement and plants are exceptionally inspiring to me. Sunrises and sunsets with their energy, how it affect us. Travelling with its feeling of freedom and space. Peaceful moments in which humans are rested, reflective, with a cup of coffee, those are the kind of moments that I want to freeze.
6. What role does art play in your life? How does it change the way you view the world?
It plays a huge role, I feel it's very strongly connected with my identity. I express a part of me which couldn't be expressed in any other way. It also affects the way I see the world, it's much more layered, I try to notice small details, some curiosities in basic things and casual situations, it all can be emerged into my work later. With time, I also noticed how important beauty is for everyone. Very often even without realising it, and it gave me more confidence that what I do makes sense.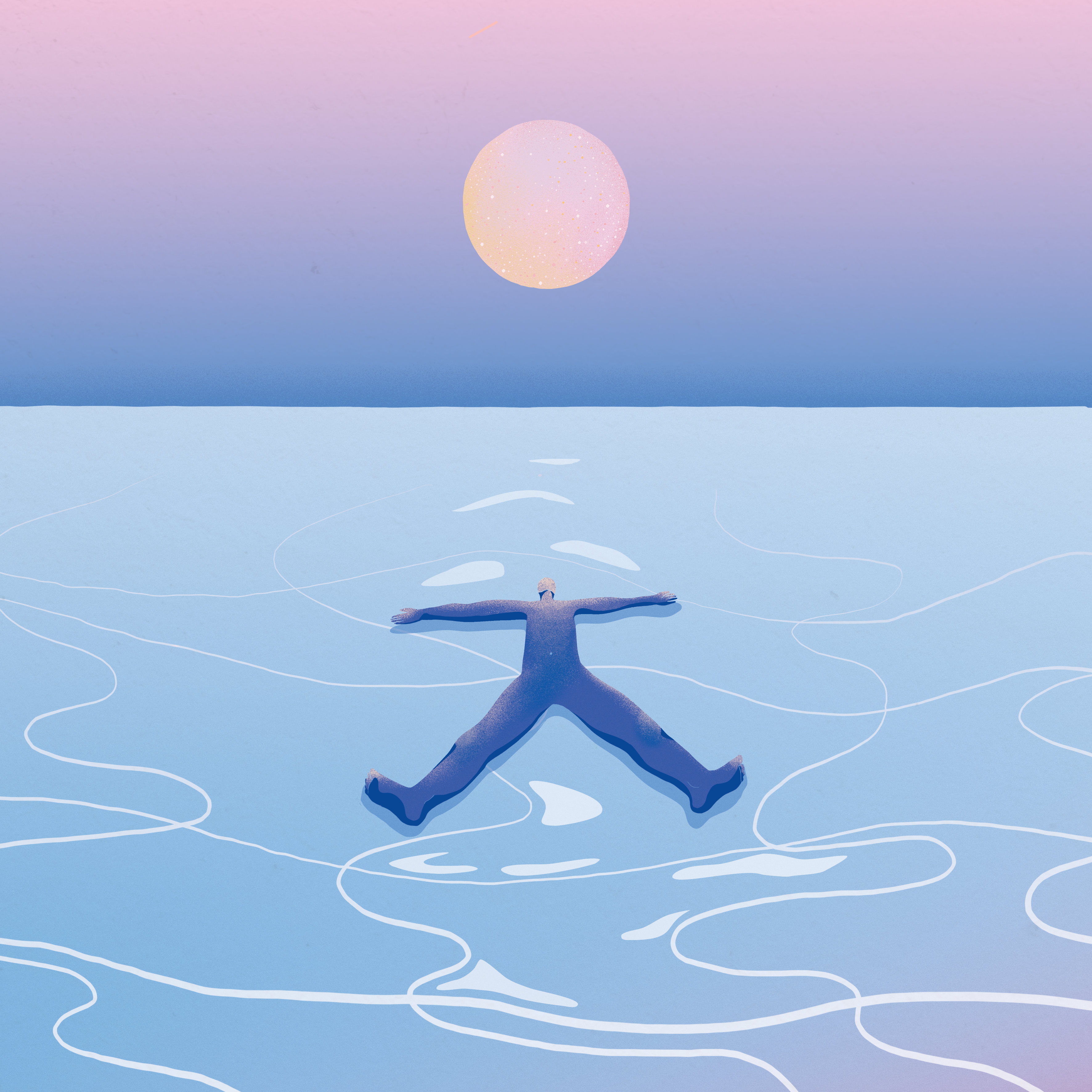 7. Where did you study?
I graduated from the graphic design department at the Academy of Fine Arts in Gdańsk, with a specialisation in book design.
8. Where do you see yourself in five years?
I want to have a flat with a beautiful balcony full of plants in Spain. Besides, my art will be more mature for sure, for sure it will evolve a lot and I can't wait to see how but life will show the rest. I believe everything comes naturally in its own pace when I am only focused on the right things in the present moment, so I don't think about future too much.
9. What about in ten?
By then I will definitely get this balcony.
10. What do you hope to achieve with your art?
I want to bring happiness to people who need it and who find it in my art. I would like to inspire people and evoke positive, peaceful emotions in them, that feeling which you have when you know that everything is on the right place. And I guess I will just wait and see how all this adventure can surprise me.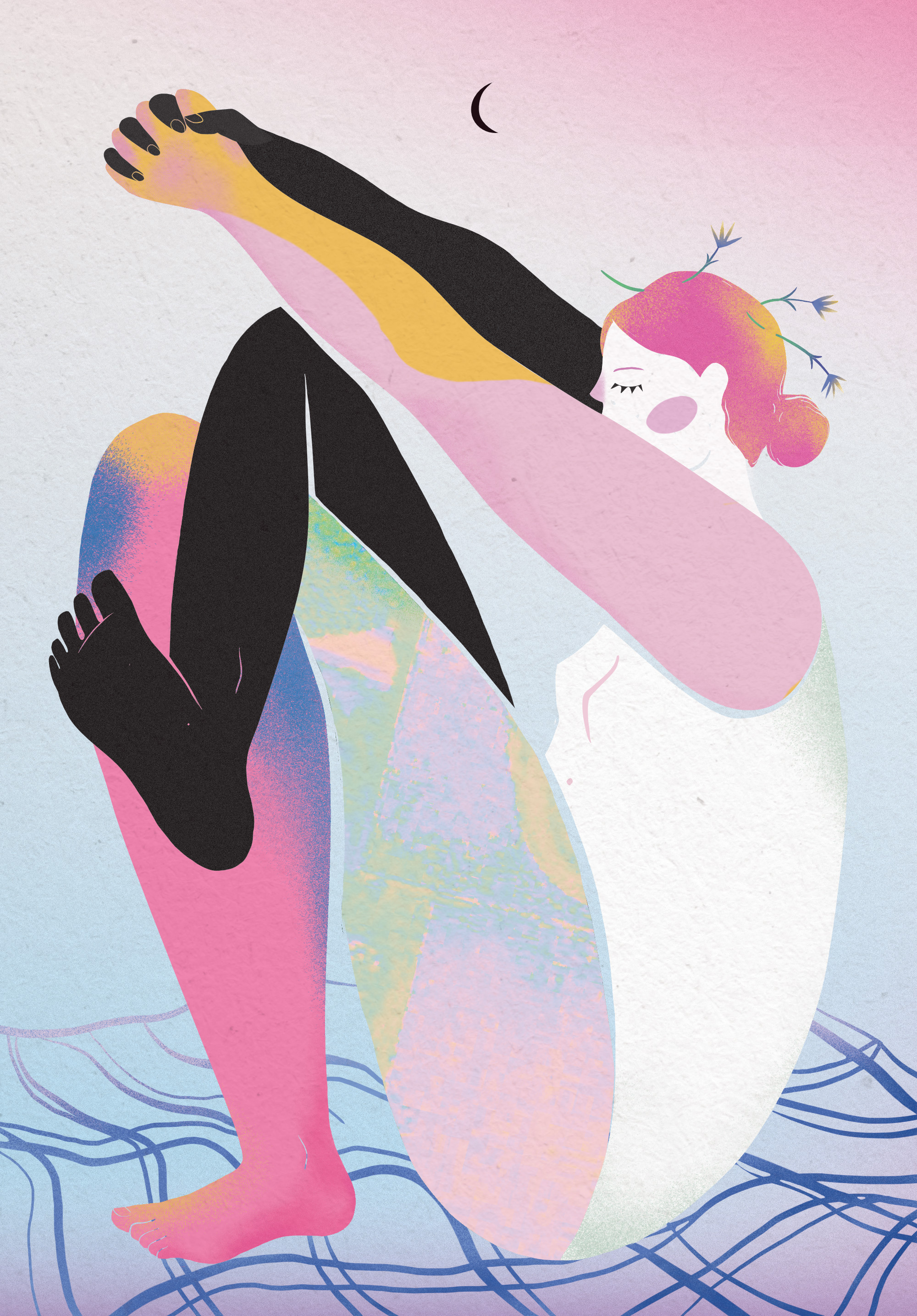 11. Now, tell us a little more about you as a person: what is your favourite food?
I could feed myself only with dates, bananas, and avocado. Add an excess of coffee to that and that's a peak of my happiness.
12. Favourite book?
Difficult choice, but I think all the works written by Milan Kundera, especially "The Festival of Insignificance".
13. Favourite genre of music?
Mostly electronics, ambient. I am also very keen of polish rap scene.
14. What are your hobbies?
I love traveling, looking at maps, learning languages, reading books, practicing yoga and skateboarding. I would also include to my hobbies spending time in coffee shops.
15. If you weren't an artist, what would you be?
I was considering other options of career after high school. The other two were Geography (with a special affection for climatology) or Roman languages, so I would probably do something related to those fields. I wish life was longer and I could do all of that!