Instagram:
@olga.guru
1. What's your story? Where are you from?
Hey! My name is Olga and I'm a freelance illustrator based in St. Petersburg, Russia. Going back a little, I went to art college and got a master's degree in Graphic Design. After I graduated, I worked for several companies in-house and last summer I decided to become a freelancer. I've been drawing since my childhood (all those princesses and wizards) and I can't imagine my life without art.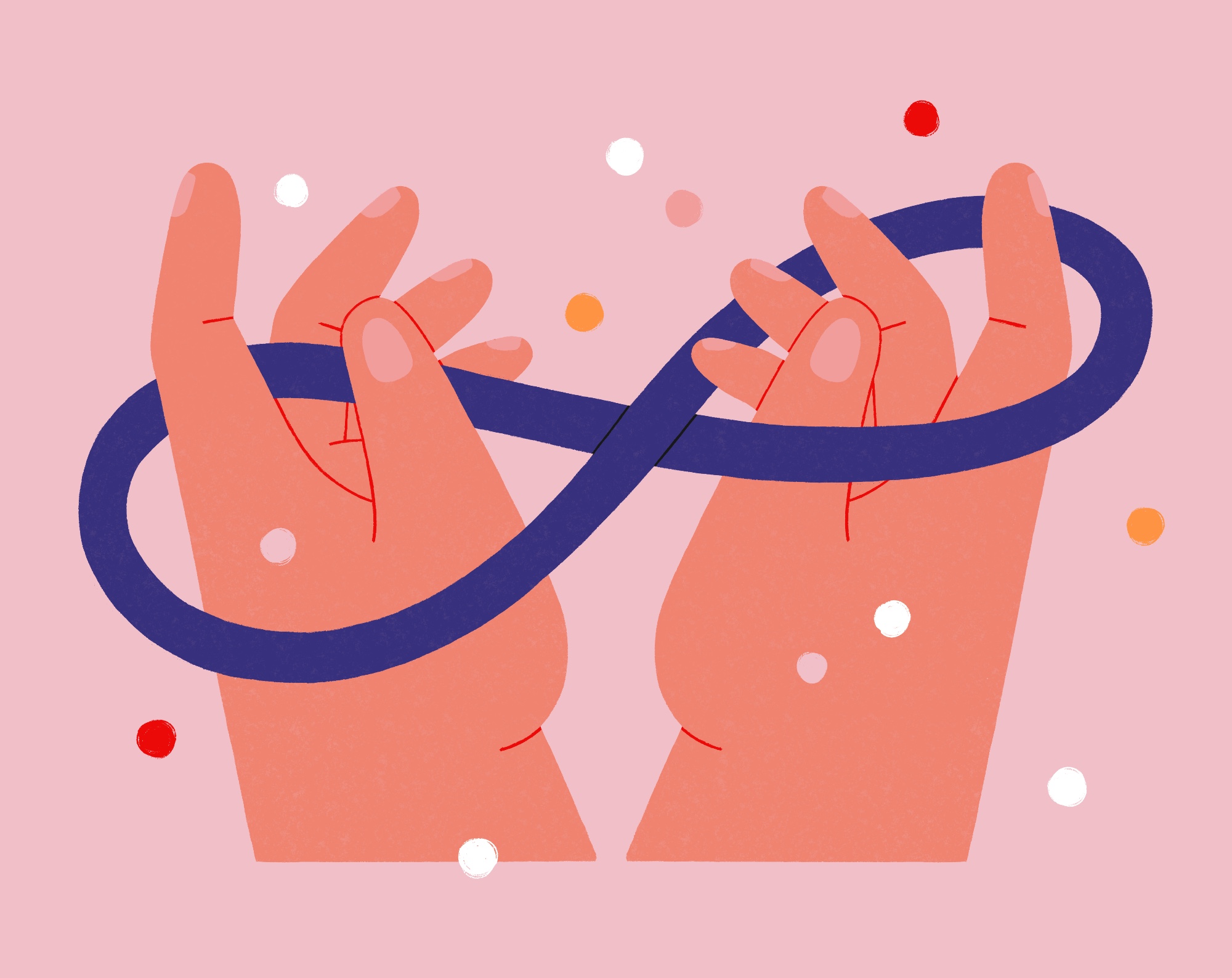 2. Tell us about your aesthetic.
To be honest, It's a very tough question for me. My aesthetic and style are always shifting a bit because I think I didn't found out the favorite one yet. All I can say now is that I like to keep things simple (in a good way) using color contrast and clean shapes but adding textures sometimes.
3. What is your favourite medium and why?
I'm 100% digital illustrator using mostly Procreate for raster and Adobe Illustrator for vector pieces. Sometimes I enjoy drawing with soft analog tools (oil pastels and oil paints) just for myself — its a kind of meditation I think.
4. What is your artistic process like?
I'm one of those who prefer working with references — so everything starts with research and browsing mood boards on different resources. Afterwards, I make a few rough sketches on my iPad to find out the best composition and when I get the one that I'm happy with, I jump to the next step — a detailed sketch and choosing color palette. After coloring, I add some lines, shadows or textures to finalize an artwork. For commissioned projects, I get approvals from clients between these steps but the process mostly looks the same.
5. Who and/or what inspires your work?
I get inspiration from almost everything around me — from everyday objects to pieces of art. Thanks to technological progress, there are so many cool illustrators and artists to follow online! Moodboards on Behance/Pinterest/Instagram really help when you get stuck with a project — collect photos of people, architecture, places, wonderful paintings and illustrations you like to boost your works. Moreover, visiting museums and places I love is always a great idea to get inspired.
6. What role does art play in your life? How does it change the way you view the world?
For me, art is an important part of my life. It's always been a way of expressing myself or escaping reality. Having this opportunity of creating something I never get bored — it's a kind of magic.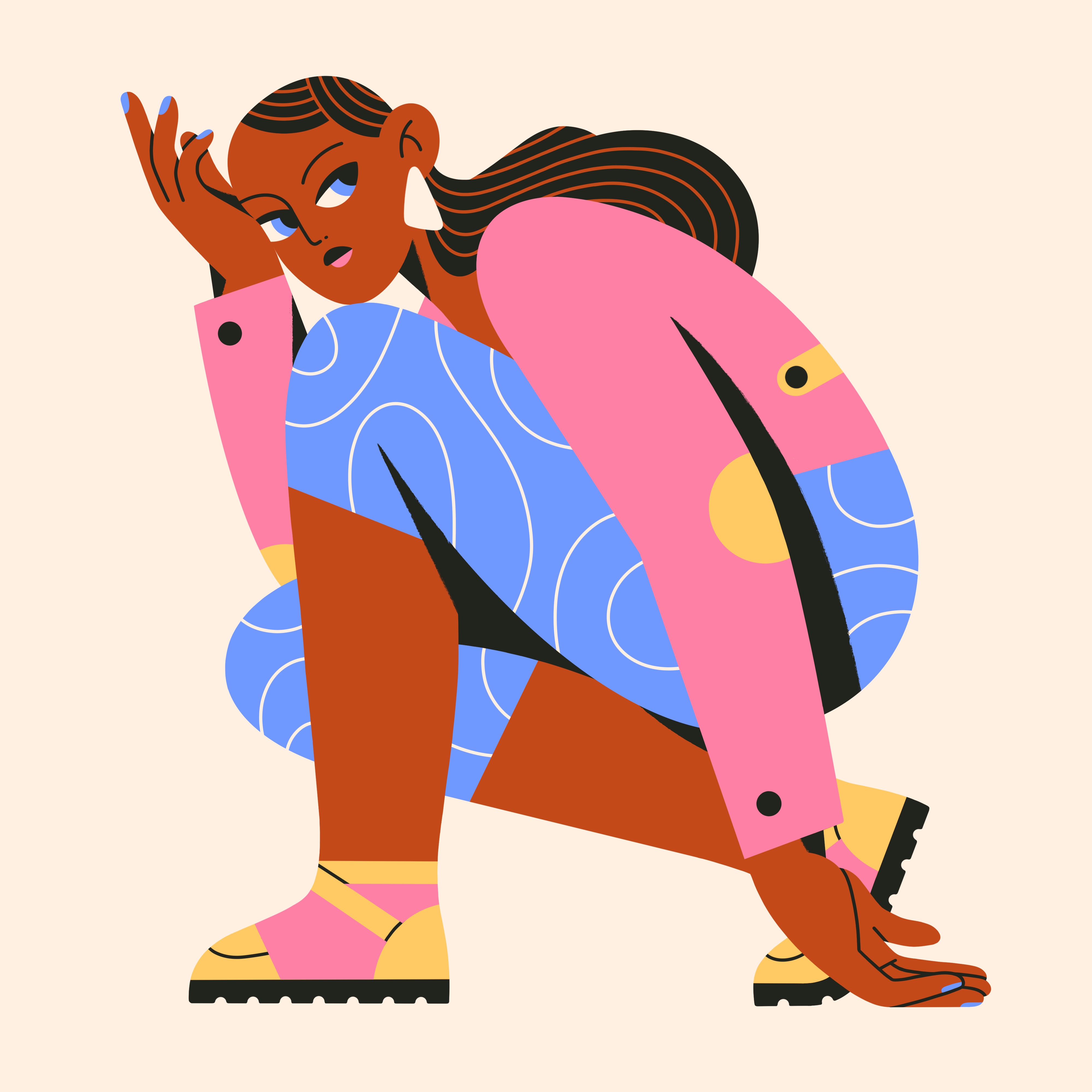 7. Where did you study?
I went to St Petersburg State University and got two degrees in Graphic Design but I think that real-life experience and working with clients teach you better than any colleges.
8. Where do you see yourself in five years?
I'm dreaming of living in different countries for some time, at least till I find the perfect one to settle in and build my own home studio. Not sure about five years :)
9. What about in ten?
I know that plans help people in achieving their goals but, to be honest, I don't have such a plan for the next ten years. Maybe my own studio will turn to a business like a design studio or a unique shop or gallery or art classes, whatever. I guess we'll see.
10. What do you hope to achieve with your art?
Oh, it's one of those difficult questions. Sometimes I just kill time or meditate while drawing, sometimes I solve a client's problems, and sometimes, I hope to make someones feel a little better or just different.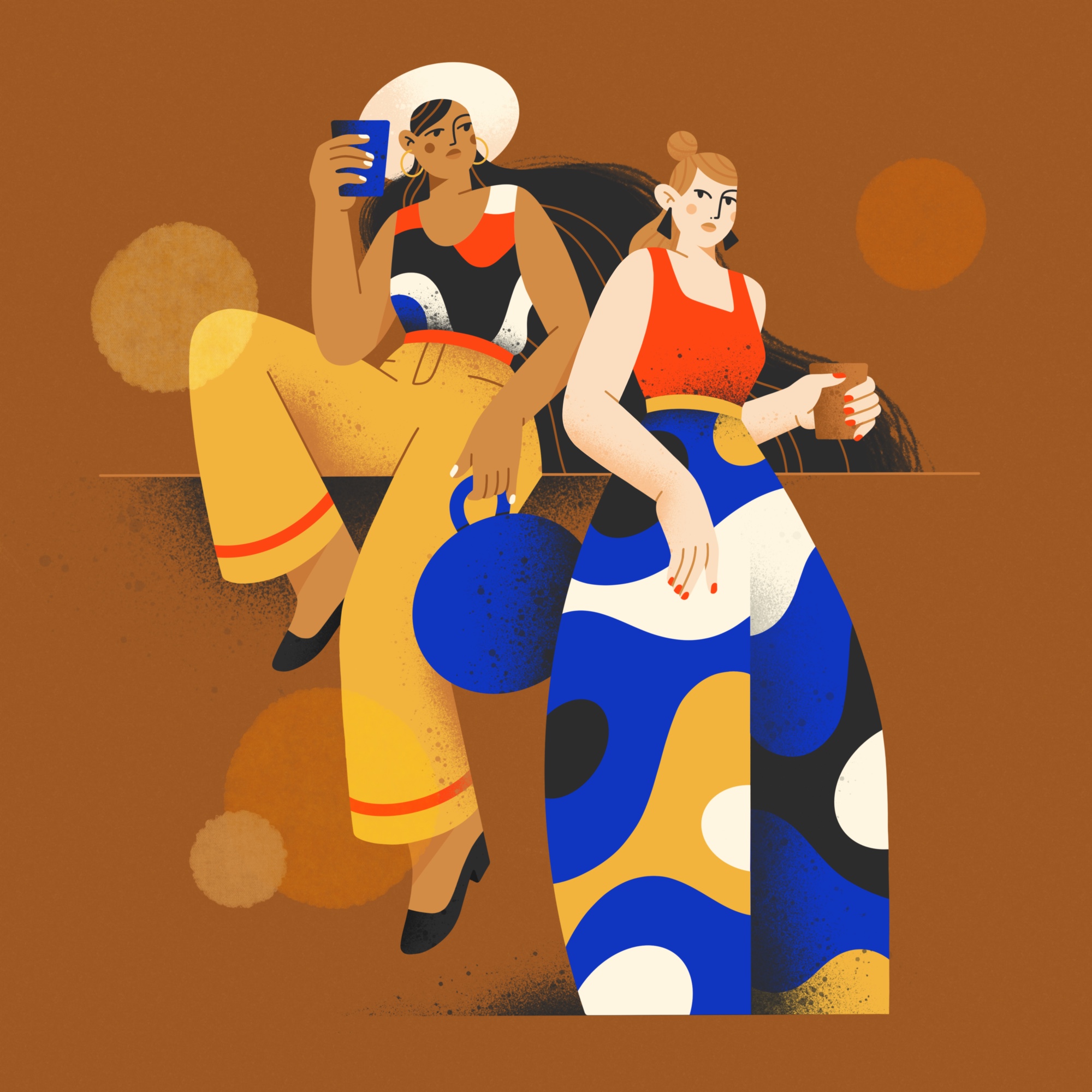 11. Now, tell us a little more about you as a person: what is your favourite food?
I do love to eat and it runs in the family I guess. I prefer Italian and Asian food, all those pastas, pizzas, spicy soups, rolls, woks and pokes.. yummy!
12. Favourite book?
"American Gods", «The Man Who Mistook His Wife for a Hat», almost everything written by Dovlatov. Honestly, it's extremely hard to pick one or even create a list.
13. Favourite genre of music?
Same thing. I can't choose one or the other — it always depends on my current mood. Today I can dance to disco and tomorrow you can find me crying to a very sad song.
14. What are your hobbies?
I like watching series and movies or just walking around while listening to podcasts.
15. If you weren't an artist, what would you be?
In this case, I wish I were a scientist who studies the human brain or works on a cure for the most dangerous diseases.