Instagram:
@olgamust
Tumblr:
olgamustdraw.tumblr.com
Behance:
www.behance.net/olgamust
Website:
www.olgamust.com
1. What's your story? Where are you from?
I am from Istanbul, Turkey and I grew up in America. I am an illustrator and art director. Many of my family members work in the creative world, so I chose to be a starving but happy artist too.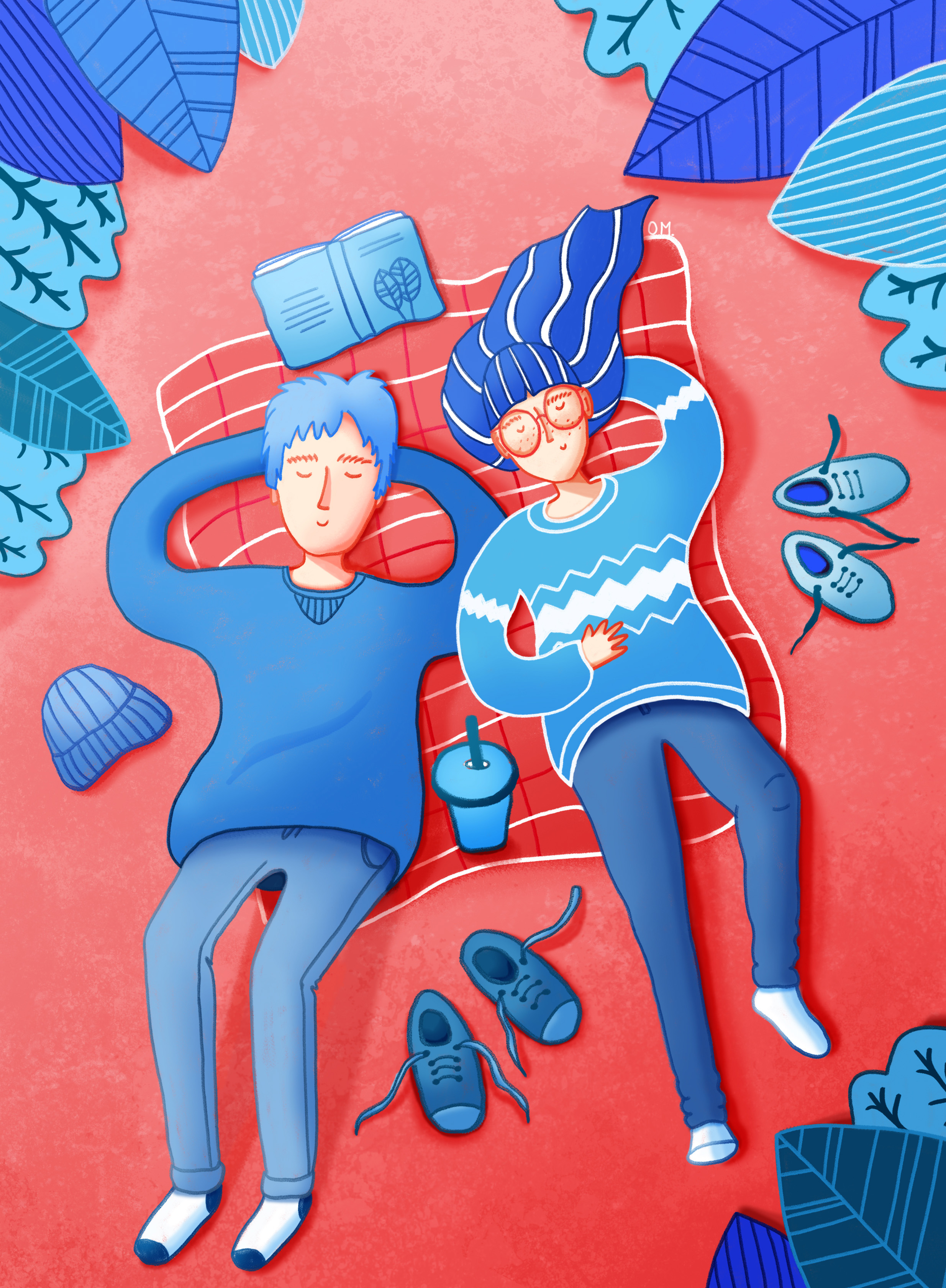 2. Tell us about your aesthetic.
I love using crazy, bright colors and geometric shapes. It can be a little bit childlike too.
3. What is your favourite medium and why?
I like working both digitally and traditionally (gouache, watercolors etc.). Digital lets you experiment without making mistakes, which is awesome. And when I work traditionally, it's very therapeutic and it makes me feel more 'artsy' hehe.
4. What is your artistic process like?
I usually draw in my sketchbook, make a doodle of what I want. Then I color and give texture in photoshop.
5. Who and/or what inspires your work?
I think it's a mix of a couple of things. Animals and nature in general just fascinate me. I like to draw events and people around me as well. Also works of other artists are always mind opening and inspiring.
6. What role does art play in your life? How does it change the way you view the world?
It's everything to me. It's my way of living, it's my job and it's my hobby. I think it keeps me pretty positive. Sometimes I can go to a dark place when I think about all the crap in this world and how humans can be awful. Then when I am drawing or seeing other people creating wonderful things... it gives me hope.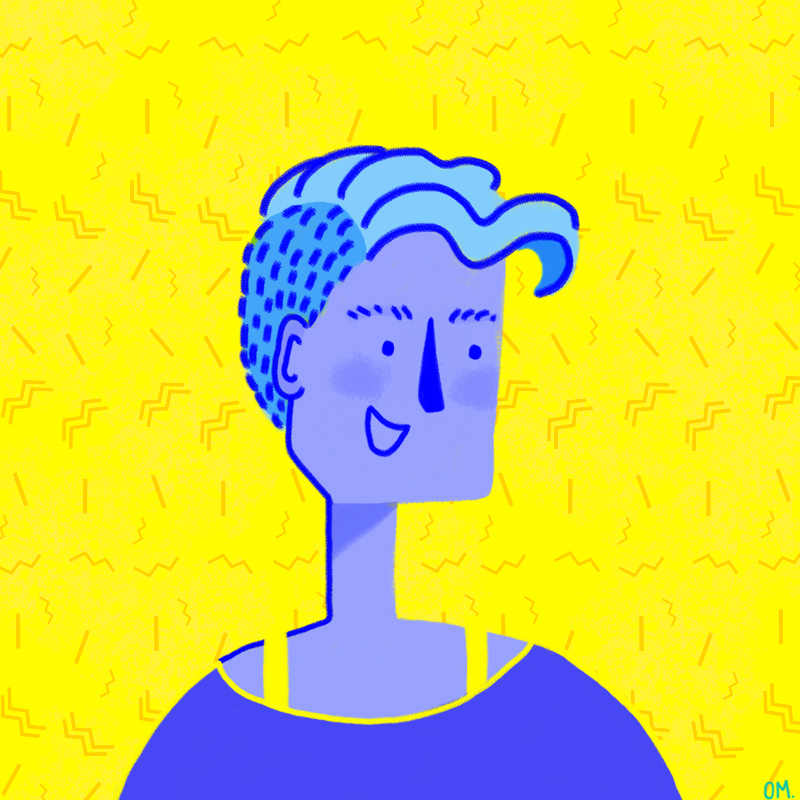 7. Where did you study?
I studied graphic arts & design at the Faculty of Fine Arts in Marmara University, Istanbul. I also spent a year at the Academy of Fine Arts Vienna, as an Erasmus exchange student.
8. Where do you see yourself in five years? Working in an agency?
After graduation I worked as an art director in various agencies for about 4 years. I think it's not really what I want to do. I prefer freelance. So I'd love to be working on some super awesome illustration projects and having a good time with the people I love (this includes pets).
9. What about in ten?
The same with a few published books, that would be amazing.
10. What do you hope to achieve with your art?
I want people to look at my work and feel happy. If it get's a smile or a warm, cozy feeling than I am satisfied.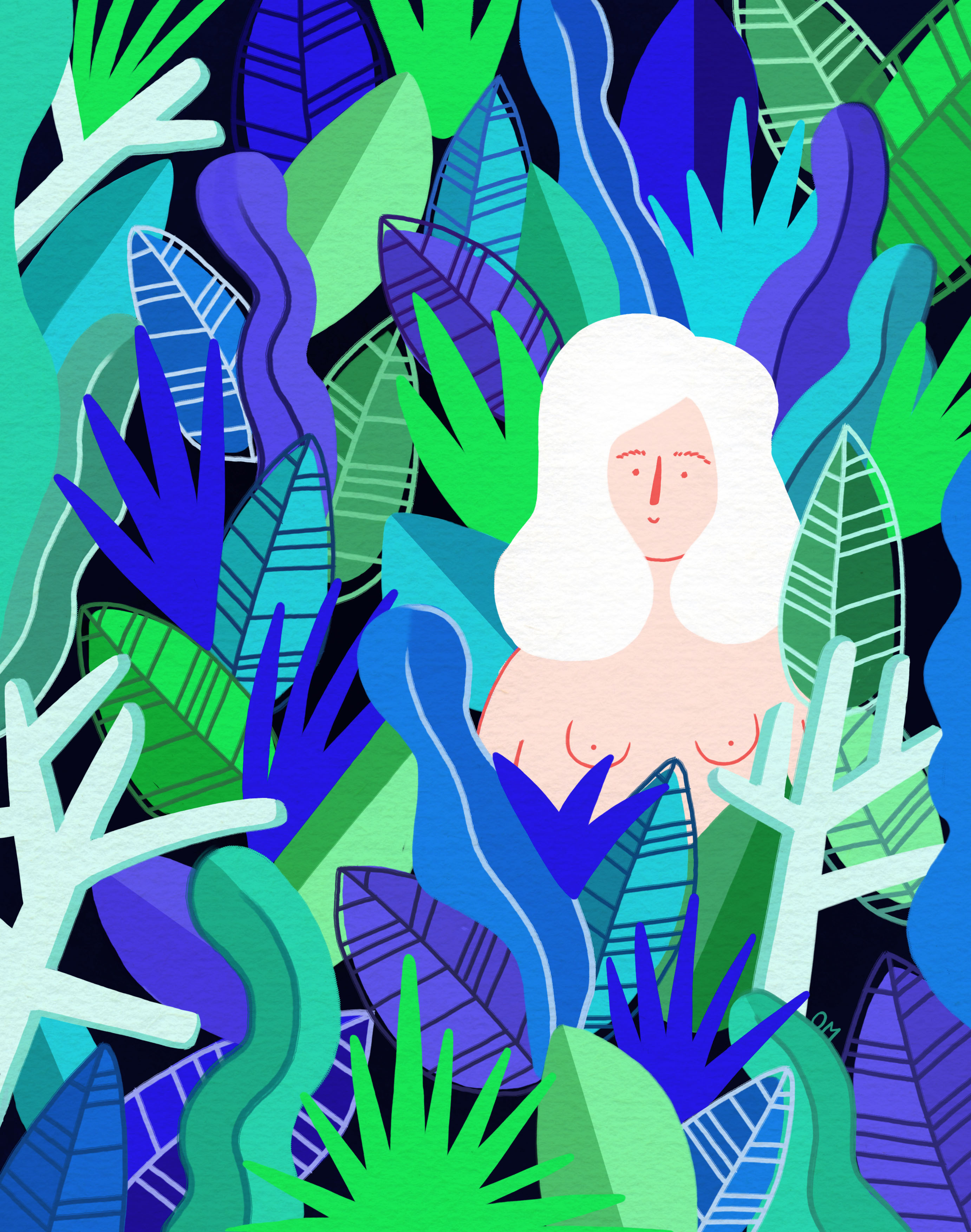 11. Now, tell us a little more about you as a person: what is your favourite food?
French fries. Potatoes are pretty amazing.
12. Favourite book?
I have too many! I can say A Hundred Years of Solitude by Gabriel García Márquez. But I can't just pick one, it's not fair. Anna Karenina, The Great Gatsby, Madonna in a Fur Coat, Great Expectations… The list goes on J
13. Favourite genre of music?
I listen to a lot of indie and alternative music. But you can find me listening to Rihanna too.
14. What are your hobbies?
Art is my biggest hobby. Other than that I can say travelling, going out for walks and exploring, binge watching tv shows (if that counts, haha).
15. If you weren't an artist, what would you be?
Astrophysicist. I would be buddies with Neil deGrasse Tyson and we would try to find aliens.