Instagram :
@olgaprinku
Youtube:
www.youtube.com/channel/UCPvkmgq8qwQjHnyjTMRBLAA
Website:
www.prinku.com
1. What's your story? Where are you from?
Originally I'm from Moldova, but I've been living in the UK for over a decade - for a while in north-west England, and now in the north-east. I trained as a graphic designer, and did jobs like layouts for an interiors magazine. After starting a family I've become more focused on making handcrafted goods.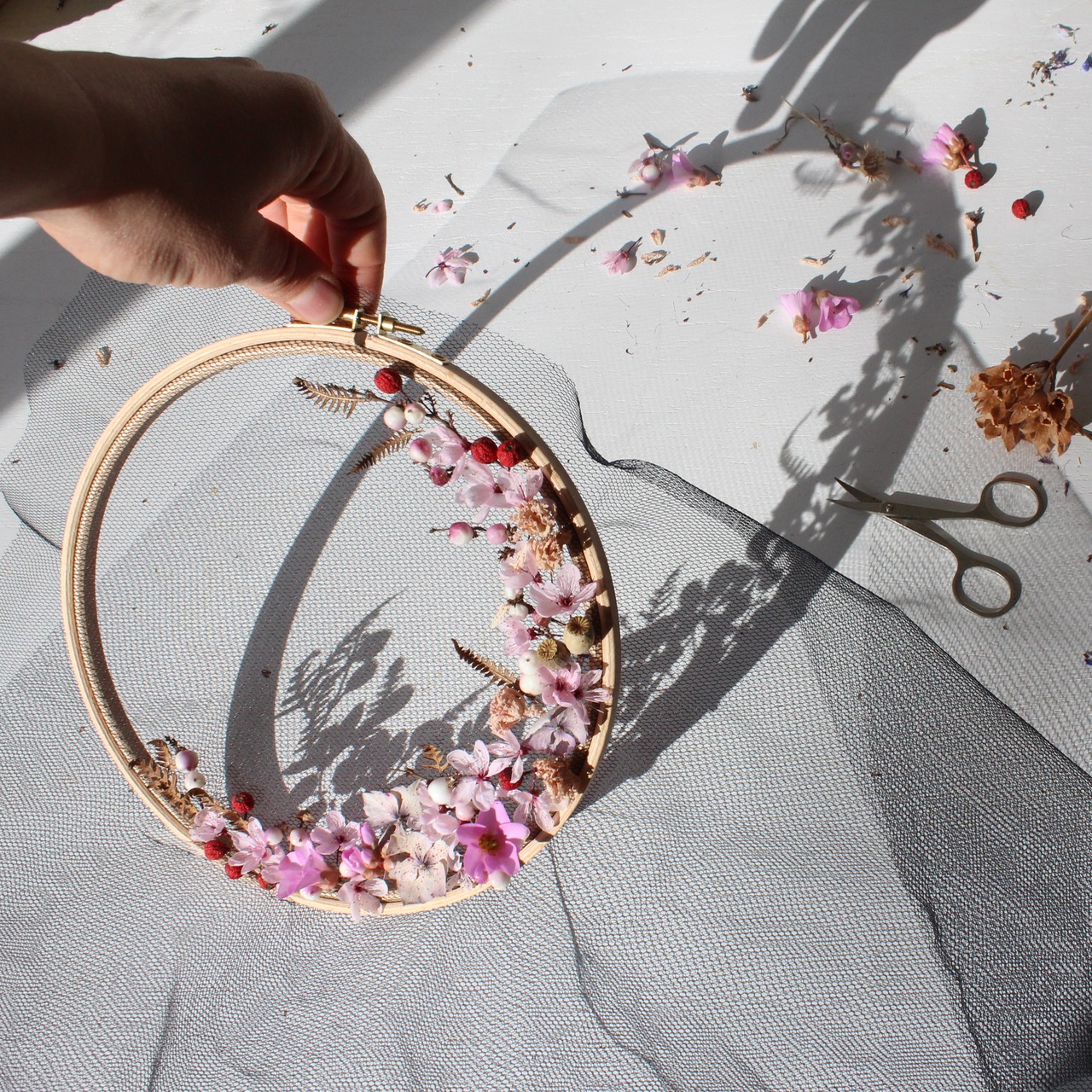 2. Tell us about your aesthetic.
At home our decor is very minimalist - wood floors and white walls - and I like to create using bright, bold colours as a contrast to that. I also love using materials found in nature - so knitting with wool, or making things out of flowers or leaves or driftwood.
3. What is your favourite medium and why?
Recently I've been weaving flowers into nets. It's an idea I first had in a dream! And I was curious to see if it was possible. As I enjoy making wreaths, I started trying to weave a floral wreath inside an embroidery hoop. I'm experimenting with this medium at the moment, using fresh and foraged flowers and foliage. I'm trying to find ways to make the creations more robust and long-lasting, as at the moment they're quite fragile and hard to transport.
4. What is your artistic process like?
I don't really have a process. I never know when I start on one of these hoops what it will end up looking like - I don't sketch or plan a design in advance, though I do tend to gather materials with a colour palette in mind. Then I just sit at my table in my cluttered craft room and snip away with my tiny scissors!
5. Who and/or what inspires your work?
Nature is my inspiration, really - from the tiniest of leaves to the big lush blooms. We live in the countryside so there's plenty of natural beauty around, and I'm enjoying planting things in the garden that I think I might be able to use artistically later on.
6. What role does art play in your life? How does it change the way you view the world?
I think it's just helps me to slow down, observe the simple yet beautiful things around me and try to capture the beauty and bring it inside.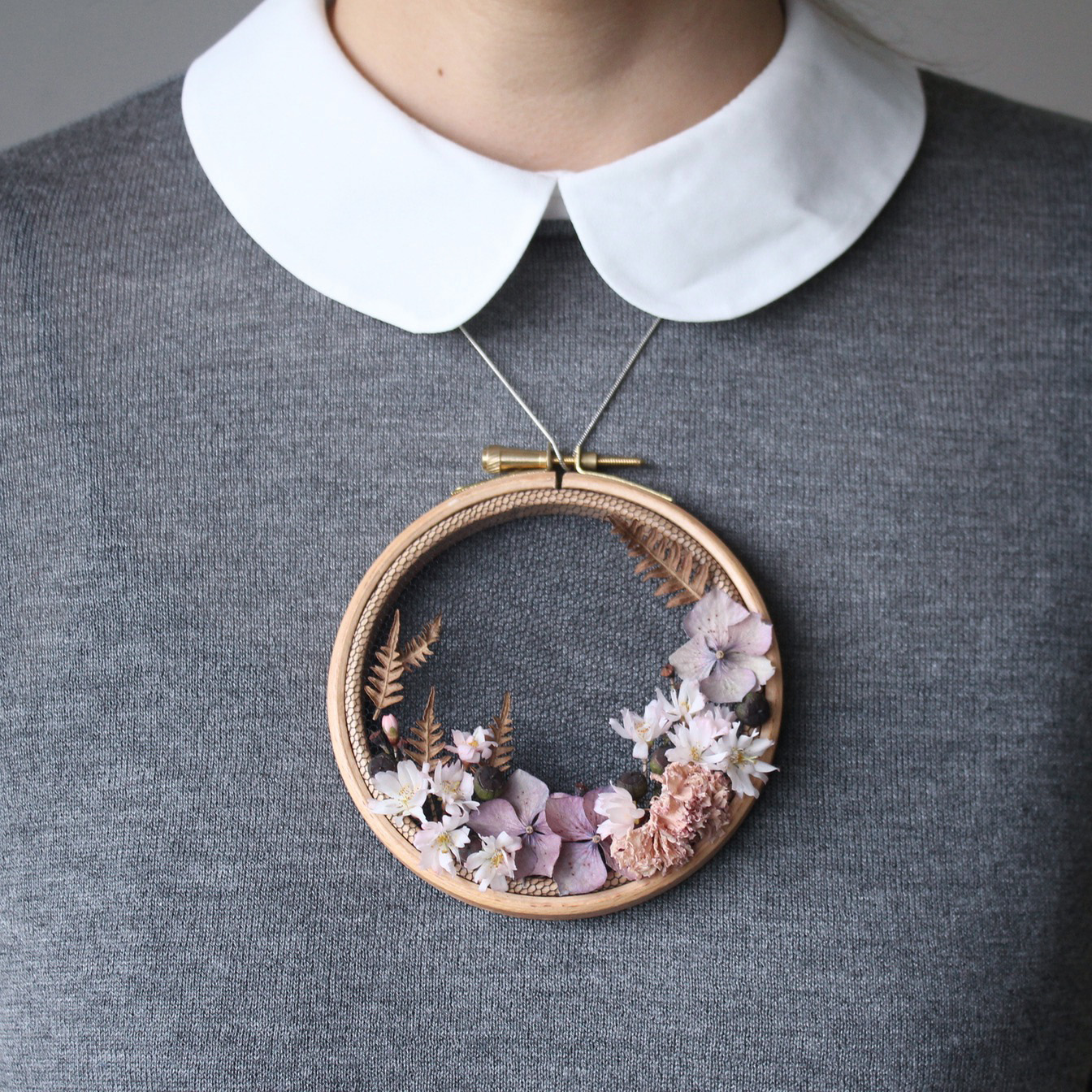 7. Where did you study?
I did a technical degree in Moldova and retrained in graphic design when I came to the UK.
8. Where do you see yourself in five years? Working in an agency?
Who knows what the future holds! I hope I'll be able to continue sharing what I make on social media and selling some creations online. Until now I've been able to do projects I enjoy and if I can keep doing that and finding some kind of audience for them, that would be great. I'm trying to teach myself how to make YouTube videos at the moment.
9. What about in ten?
With luck, somehow or other still learning, experimenting and having fun!
10. What do you hope to achieve with your art?
It's interesting - I've never thought of myself as an artist, I've always called myself a designer or a crafter or a maker. But if others call what I do art, then I guess that makes me an artist! I don't have a conscious purpose other than enjoying the creative process, and if others find pleasure in it then that makes me happy too.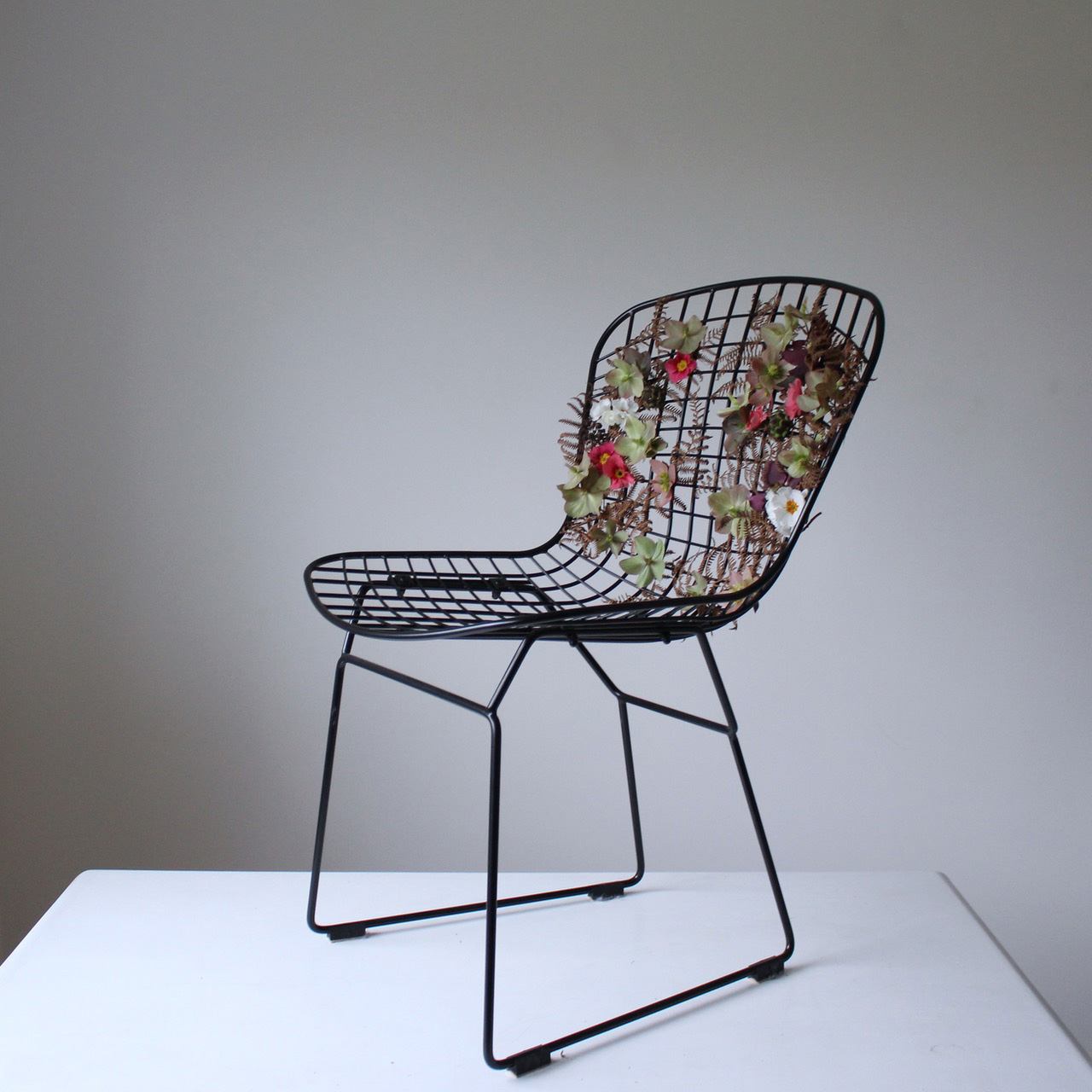 11. Now, tell us a little more about you as a person: what is your favourite food?
I think sometimes the simple pleasures are the best. You can't beat a slice of freshly baked crusty sourdough bread with home made jam!
12. Favourite book?
My husband is a writer and is always recommending books to me. One of them was Must Have by Geoffrey Miller - it's about the psychology of mass consumerism and why it's more satisfying to make things instead!
13. Favourite genre of music?
I'll often have someone like Norah Jones or Sarah McLachlan on while I'm crafting.
14. What are your hobbies?
They overlap with my making activities! I enjoy walking, knitting, gardening and finishing decorating our home.
15. If you weren't an artist, what would you be?
I'd love to be an architect. That's hard