Instagram:
@oliversin88
Twitter:
@oliversin
Facebook:
www.facebook.com/oliversin
Website:
www.oliversin.com
1. What's your story? Where are you from?
I'm a director, animator and illustrator from the beautiful Cotswold town of Cheltenham in the United Kingdom. I was originally full time as a Graphic/Web Designer but realised my real potential was within the animation and illustration industry, so I took the plunge as a freelancer in a new career field!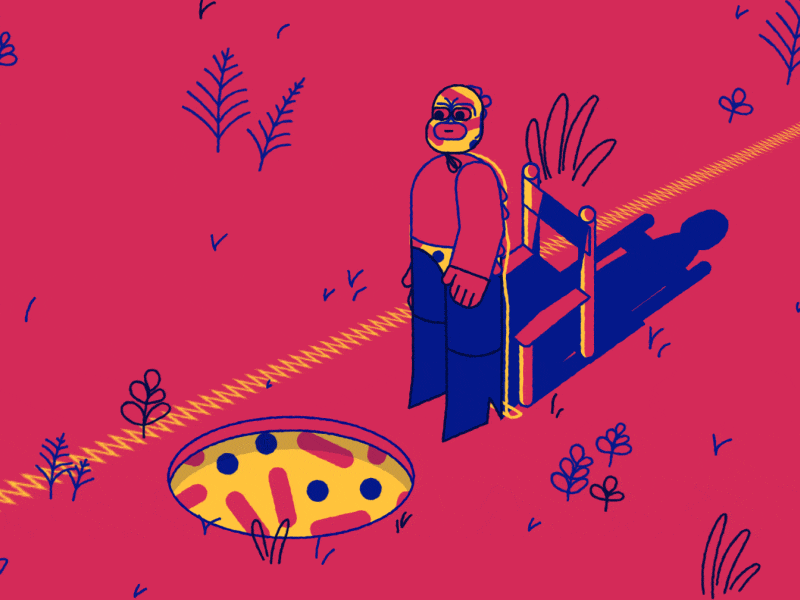 2. Tell us about your aesthetic.
My work tends to be quite bright, colourful and playful. My designs are usually far from 'serious' but I do love a challenge when asked to create something more emotive. I love using simple textures to bring more character to my work and make it feel a little less rigid and sterile. I think most people associate my work with a line art style but I try not to box myself into one style too much!
3. What is your favourite medium and why?
I am most comfortable working digitally with Photoshop and Illustrator but if I was to choose my favourite medium to work it, then it has to be with ink - Whether that's using a brush pen, inks with nibs or markers, there is no better feeling than using traditional mediums as it gives that additional dimension to art and makes it seem more tactile.
4. What is your artistic process like?
I'd love to say I sit there sketching within a sketchbook for every project but I'd be lying. I tend to start off sketching digitally in Photoshop as I find it easier to keep track of where I put my files... I'll forget which sketchbook I had drawn in within the day! The great thing about Photoshop is that there are a huge amount of brushes you can use that can mimic the aesthetics of drawing in a sketchbook, Kyle Webster's amazing brushes for example.
5. Who and/or what inspires your work?
I'd have to say Kevin Dart and Andrew Kolb are huge inspirations to me. They continuously churn out incredible work and their 'retro' and playful style is what I strive to produce within my own work!
6. What role does art play in your life? How does it change the way you view the world?
It plays a huge part of my life. I originally thought I was going to go down the science route as a career but ever since I was a kid, I would always be drawing. I used to create these elaborate puzzle comics about a rat king and this hamster companion and invent my own characters with my friends in my spare time. I used to spend hours watching animations and admiring the designs of games. I don't think I'd ever be cut out for a life away from something creative.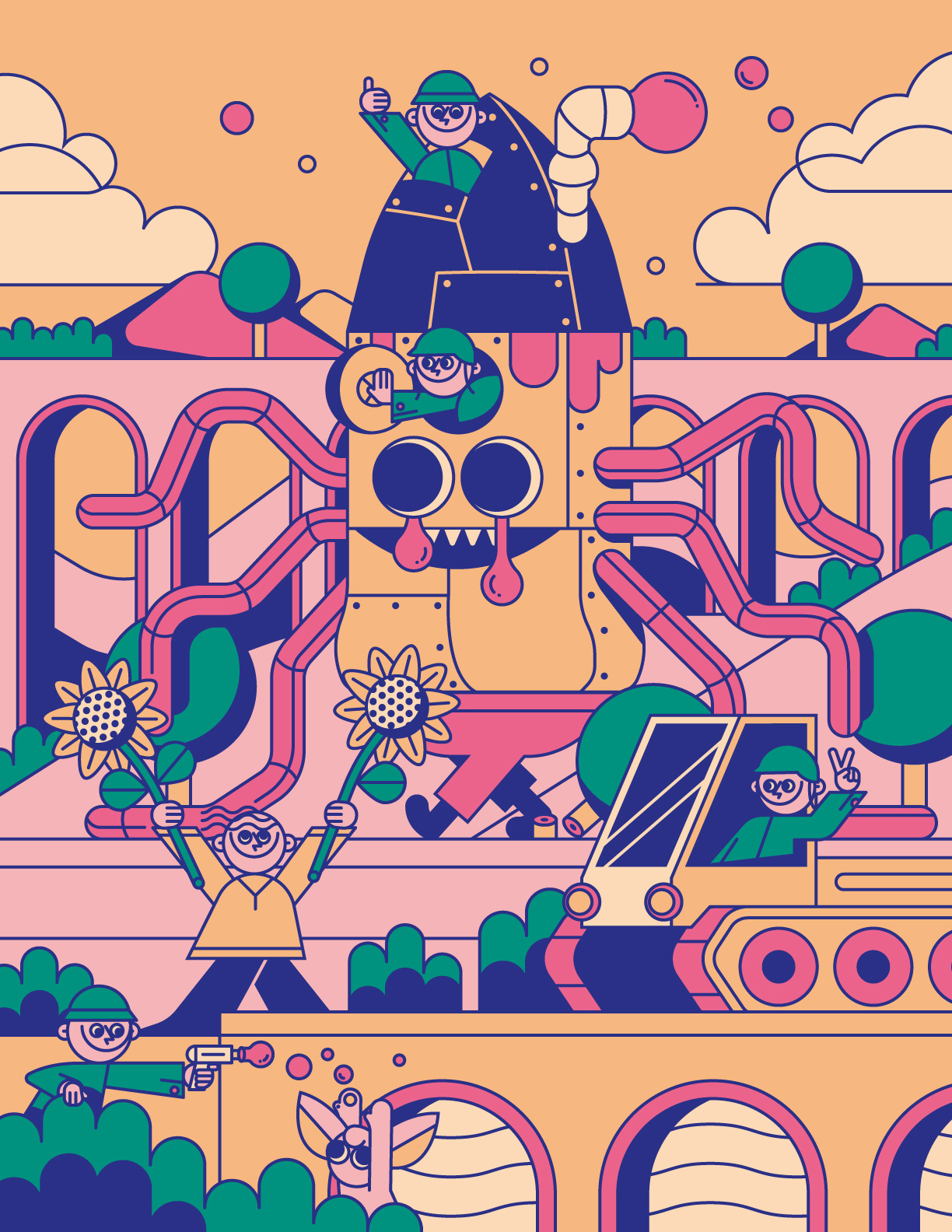 7. Where did you study?
I studied Graphic Design at the University of the West of England (U.W.E.) in Bristol, UK. I graduated in 2010! Feeling old.
8. Where do you see yourself in five years?
I would love to be at that point where I felt more comfortable with spending more time on personal projects. These days most of my work are for clients but I need to use my time developing my own ideas every once in a while... hopefully in five years time, I can juggle that better.
9. What about in ten?
In ten year? Hopefully, connect or have my own team of animators and illustrators that share the same vision as me so we can create new exciting work! I've always dreamt about directing and producing my own cartoon series... maybe that's what I'd like a little team for? One thing for certain is that I'd always want to be in the thick of the production as I love developing styles for my projects. In reality, I will probably become a crazy cat man in ten years time...
10. What do you hope to achieve with your art?
Each piece should be a stepping stone to a better one. I just want to keep developing my skill set and push myself each time I create something.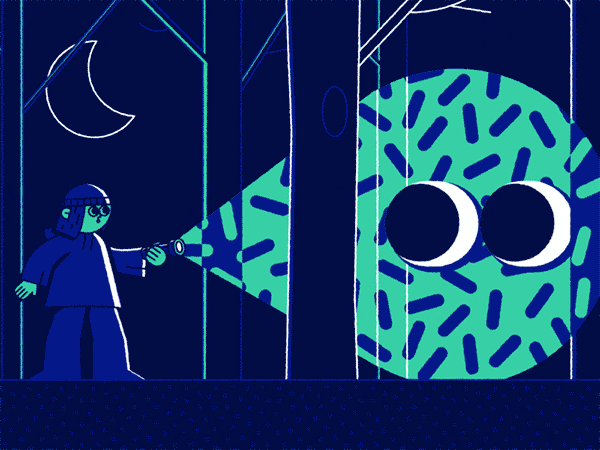 11. Now, tell us a little more about you as a person: what is your favourite food?
Curry! I LOVE CURRY! Ramen! I ALSO LOVE RAMEN!
12. Favourite book?
Kafka on the Shore by Haruki Murakami
13. Favourite genre of music?
Impossible question! I love most genres of music!
14. What are your hobbies?
I enjoy cycling and also football/soccer. I'm a big fan of Liverpool FC! Other than that, I'm into my movies and games... I probably play Rocket League way too much....
15. If you weren't an artist, what would you be?
I quite enjoy upcycling (is that the word?) old furniture or turning random objects into something useful around the house. Maybe I'll retrain as a carpenter in the future? Who knows!