Instagram:
@oliviabuerkidesign
Website:
www.oliviabuerki.com
1. What's your story? Where are you from?
I live in the old town of a small german/french speaking city near the capital of Switzerland. When I was a kid, I literally always had a pen and some paper with me. As an only child and most of the time surrounded by adults, I lost myself in drawing for hours. It has been kind of an escape into my own little world since my childhood was not always easy. So it's not very far-fetched that I ended up as a freelance illustrator.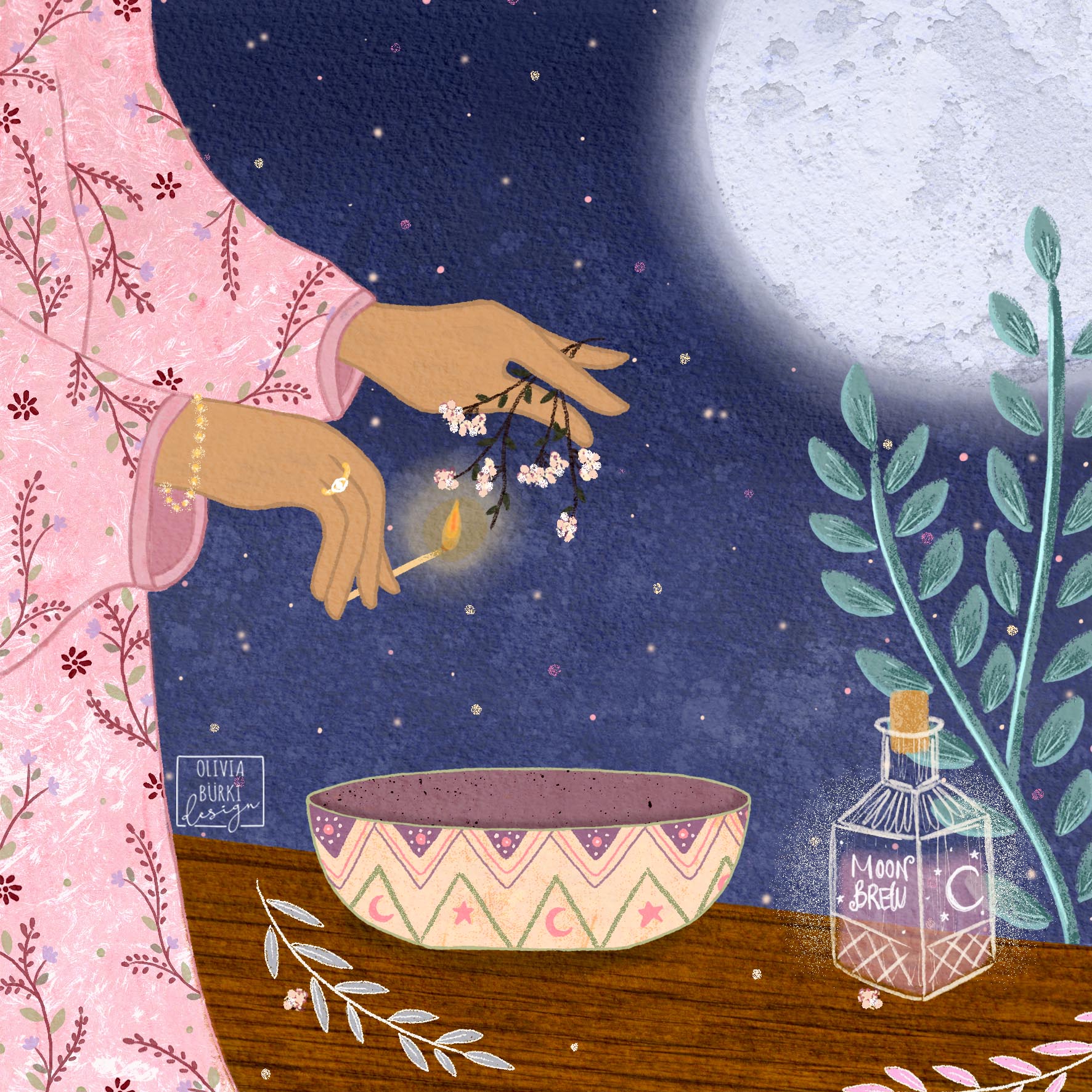 2. Tell us about your aesthetic.
I've always been a dreamer, attracted to everything magical and mystical. I love to put all the dreamy, witchy, feminine and kinda vintage vibes into my art. I'm also very interested in spirituality, astrology and zodiacal signs, so that's something that influences my work a lot.
3. What is your favourite medium and why?
I used to draw a lot with ink pens and crayons. Painting with acrylics also is a great way to express myself through art. But in 2018, I bought a Wacom tablet and truly fell in love with digital drawing – I just love all the opportunities it has to offer.
4. What is your artistic process like?
It depends – if I have client work to do, I collect the best ideas in mind, look for some inspo and do a quick sketch. Then I'm going to choose the best pencils and colors & start. If I work on personal projects, I mostly just straight start with drawing and the process just flows.
5. Who and/or what inspires your work?
As mentioned, I love everything mystic. But also I can see something special in everyday objects and I really like to put the magic on paper, the way I see it. And of course music. Music plays an essential role in my life, it inspires me and my work so much.
6. What role does art play in your life? How does it change the way you view the world?
It plays one of the biggest roles, I couldn't imagine a life without doing art. I get almost depressed if I think back to my old bread and butter job where creativity was a loanword. I think it changes the way I see the world completely and it just belongs to the free-spirited and unconventional ideal I have of life.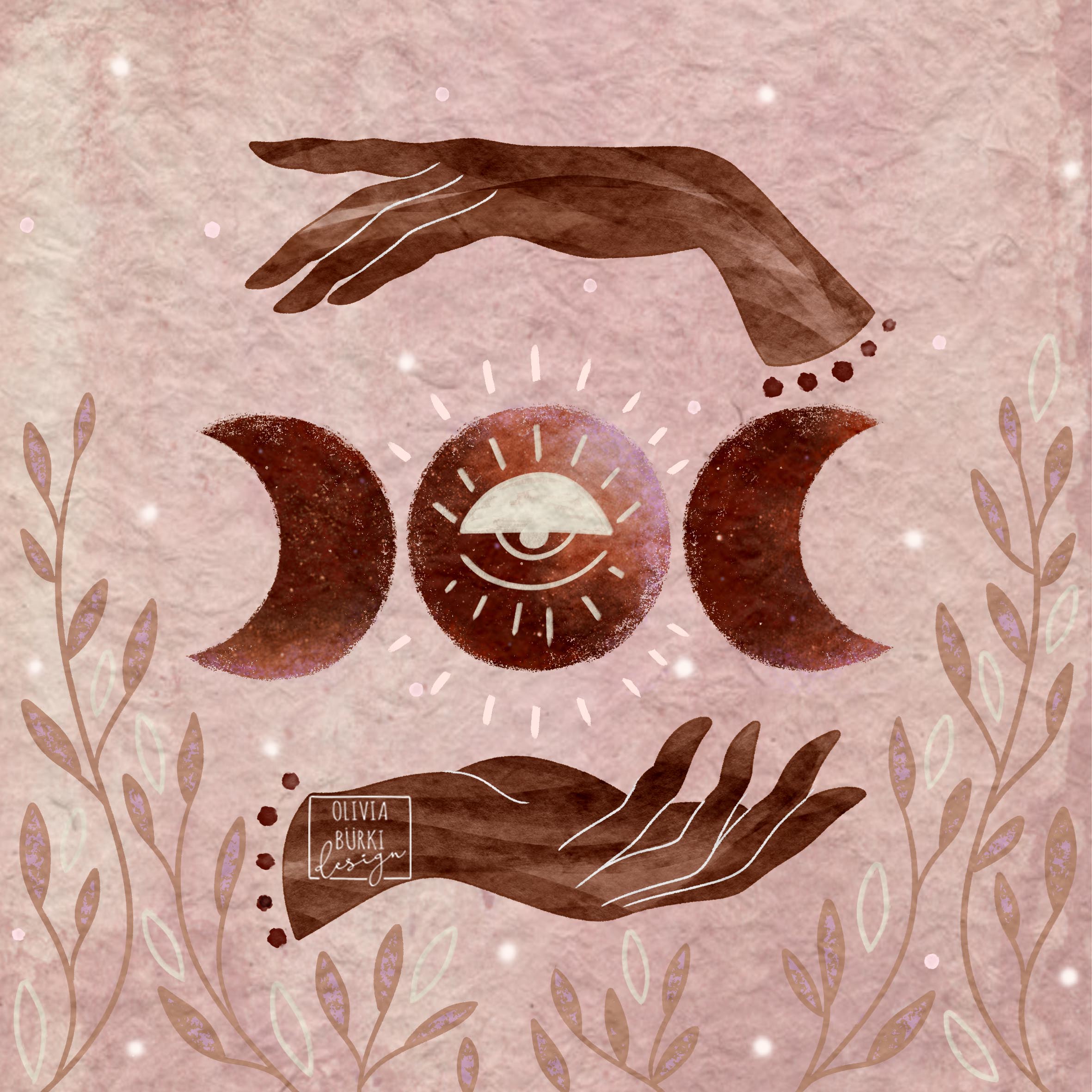 7. Where did you study?
I did not study art. I passed a commercial apprenticeship and worked for several years between travelling Europe & South Africa. I really hated my jobs in the office, and when I became a mom, I didn't go back to my boring bread and butter job and finally started my career as a freelance illustrator.
8. Where do you see yourself in five years?
I still see myself as a freelance illustrator, with a handful of regular customers to make a living. I'd love to have more time for other artsy projects I have in mind. Because there are a lot.
9. What about in ten?
I hope I'll be able to travel more again and collaborate with other artists from all around the world. It also is a big dream of mine to move abroad some time. I feel very attracted to the ocean, and I love surfing. So maybe in ten years, it possibly could be a dream come true.
10. What do you hope to achieve with your art?
I think every artist wants to touch people with their art. I'd love to bring joy and enrichment to someone's life with my work. And also to bring people together through art.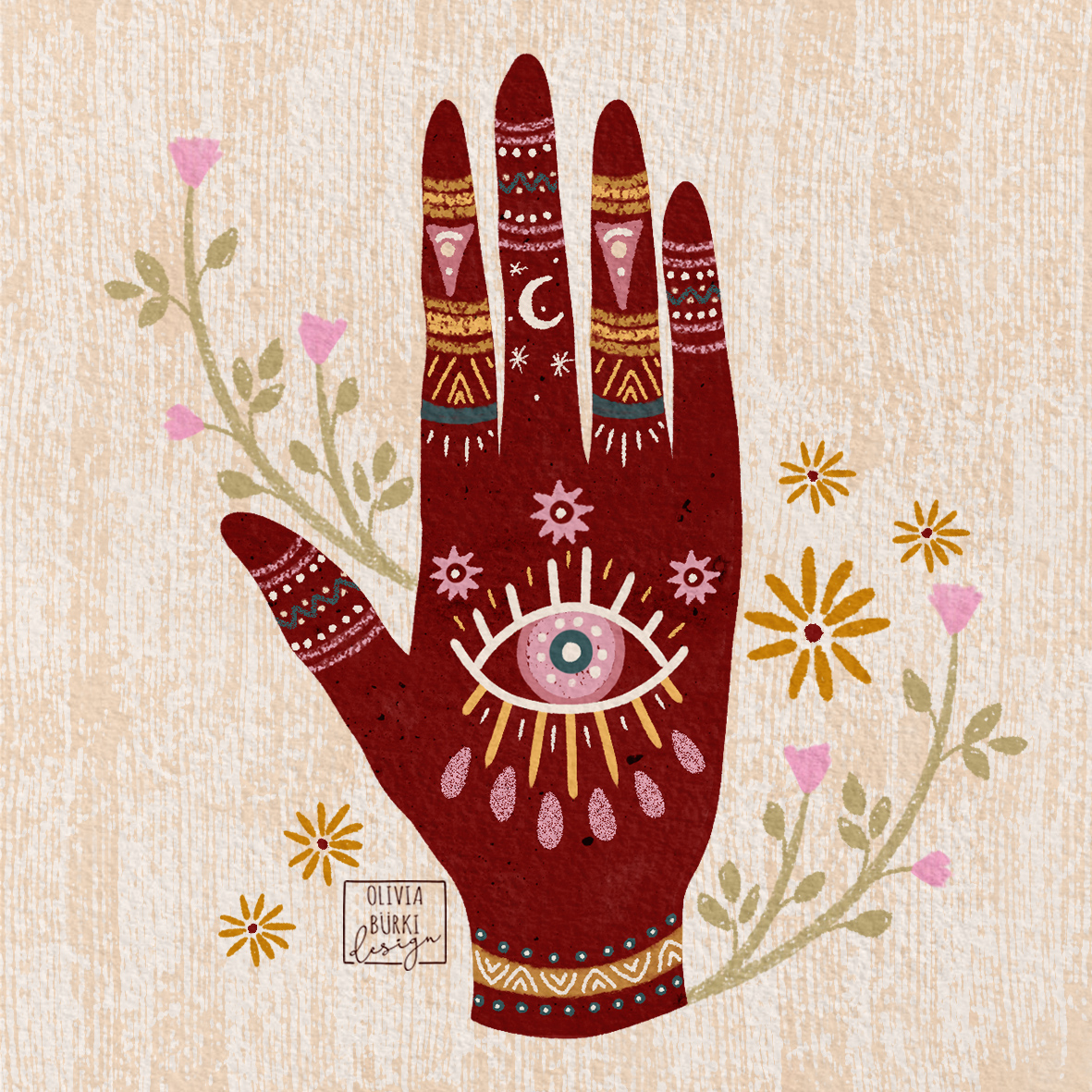 11. Now, tell us a little more about you as a person: what is your favourite food?
I'm addicted to homemade lasagna. Also, I could die for oriental (vegan) food.
12. Favourite book?
You better ask me about my favorite authors, there are too many books I love. Federica DeCesco, Martin Suter, Milan Kundera, Joy Fielding...
13. Favourite genre of music?
Psychedelic and Alternative Rock, Dream Pop, Oldies like Dell Shannon and chansons.
14. What are your hobbies?
Besides my passion for drawing I love to spend time with my family, cook, read, watch old french movies and visit concerts. And of course, travelling.
15. If you weren't an artist, what would you be?
I think I'd have a sweet little bistro and offer vegan specialities because I just love to cook and experiment in the kitchen. Or I would work in travel industry, I LOVE traveling.