Instagram:
@oliviafuart
Website:
www.oliviafu.com
1. What's your story? Where are you from?
My name is Olivia Fu and I'm originally from Piedmont California. My story as an artist has been sort of meandering. I've been making art pretty much my whole life (not to sound cliché) and it's been a strange road. About 4 years ago, I was living in New York and I really thought art education would be my career path. I used to teach for art nonprofits and museums, shout out to New York Historical Society. I really love art as a vehicle for connection, as a means for looking at the world in a new way, so art education made a lot of sense to me. Being a teacher is such a difficult and noble occupation and so undervalued in this country. I kind of hate when I experience instances of people not appreciating teachers. I currently am a Teaching Fellow at Oregon College of Art and Craft, which has been one of the best places I've ever worked. My perspective of my practice COMPLETELY changed after going to grad school (MFA Illustration Practice Program at Maryland Institute College of Art) and that experience pretty much exploded my brain, in the best way possible. It made me realize how much being a maker, being an artist, is a part of my identity in ways I didn't realize.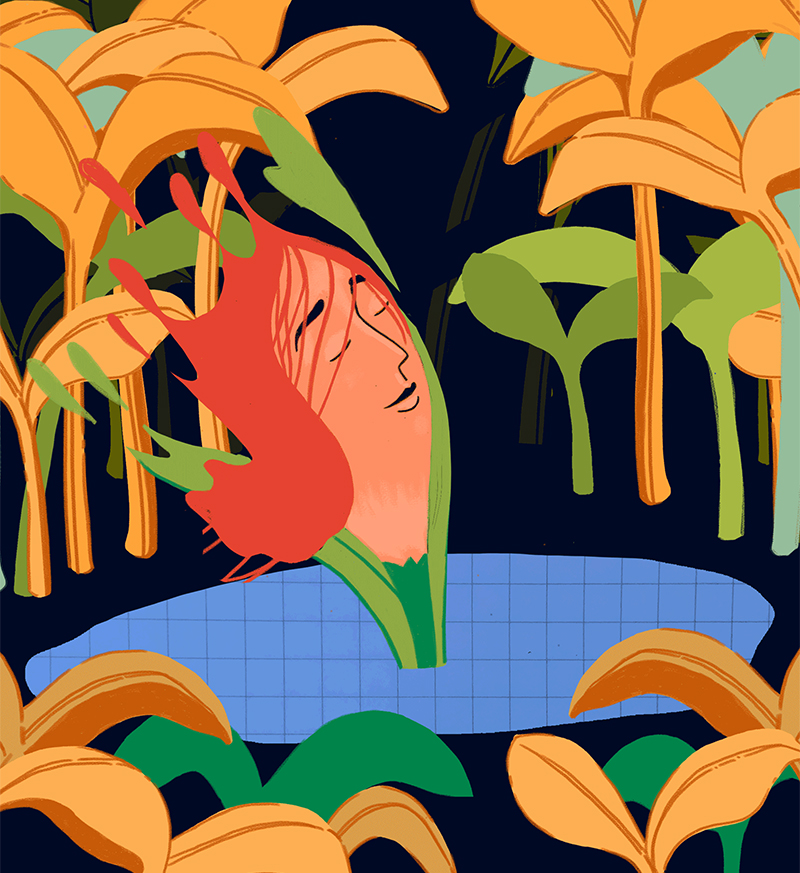 2. Tell us about your aesthetic.
I'm really more of a process person, so I don't have a clear sense of what my aesthetic is at this point. I'm still exploring. I like being able to keep things fresh and low pressure in what I make. My aesthetic is whatever comes out of experimentation and simplification.
3. What is your favourite medium and why?
At the moment I really like digital work, which is so weird because I'm a painter originally and I teach at a craft-based school. I have SO much respect for analog media, but at the moment it just isn't what's speaking to me. I can be an impatient person so I like seeing the final outcome of something quickly, hence the digital. At the moment, I'm making gifs because I like what can be done with a simple movement.
4. What is your artistic process like?
My process at the moment is in flux. Sometimes I'll have an idea and go from point "A" to point "B", with thumbnails, studies, and all. Other times I make several iterations of something, loosely based on a theme. Then there are times I make something super random, that comes together quickly and has a vague meaning. This process is my favorite at the moment.
5. Who and/or what inspires your work?
Right now, the community of teachers and students at Oregon College of Art and Craft inspire my work. The people here are so sincere and have so much integrity in their approach to making. I can't rave about them enough. I'm also really interested in the work of painters, David Humphrey and Caleb Knodel, as well as illustrators Laura Berger, and Joey Yu.
6. What role does art play in your life? How does it change the way you view the world?
My art practice is kind of a nagging reminder to observe and to ask questions. These could be questions having to do with who I am, the world around me or something in relation to art aesthetic/media/process. Recently, because so much of my work in the past has been about looking internally, I've tried to focus on observing externally. My practice reminds me to pay attention.
7. Where did you study?
I studied in the MFA Illustration Practice Program at Maryland Institute College of Art.
8. Where do you see yourself in five years?
In five years, I hope to be teaching undergrad art students. I hope to be making a lot of work. I'm going to keep it vague. Anytime I've had a plan, the plan has kind of dissolved because I got to know myself.
9. What about in ten?
In ten years, I hope I am less neurotic.
10. What do you hope to achieve with your art?
I hope that my work helps people find truth, this includes me.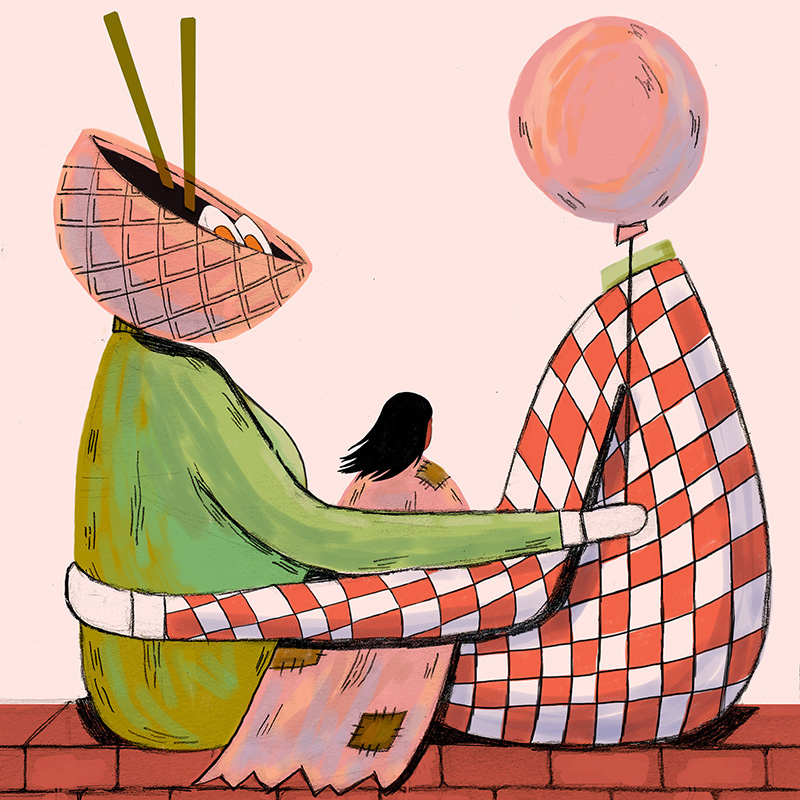 11. Now, tell us a little more about you as a person: what is your favourite food?
My favorite food is any kind of noodle soup, pho, ramen, dumpling noodles, all that jazz. It's just so comforting for me.
12. Favourite book?
I don't have a favorite book. But right now I am reading The Miraculous by Raphael Rubenstein and A Handmaid's Tale by Margaret Atwood. The first was recommended to me by a student of mine.
13. Favourite genre of music?
French jazz and classical. I also like indie rock, but in all honestly, I'm pretty musically uncultured.
14. What are your hobbies?
I love hiking, looking around bookstores, yoga, and meditation. These days are pretty packed with all things art and all things teaching, so hobbies are a luxury.
15. If you weren't an artist, what would you be?
I would be a therapist, a dancer, or a yoga instructor.