Instagram:
@olmitchell
Website:
www.oscarmitchellillustration.com
1. What's your story? Where are you from?
I'm Oscar Mitchell, an illustrator from wet and rainy Glasgow in Scotland. I'm currently based and working here after a year living and working upside down in Melbourne, Australia.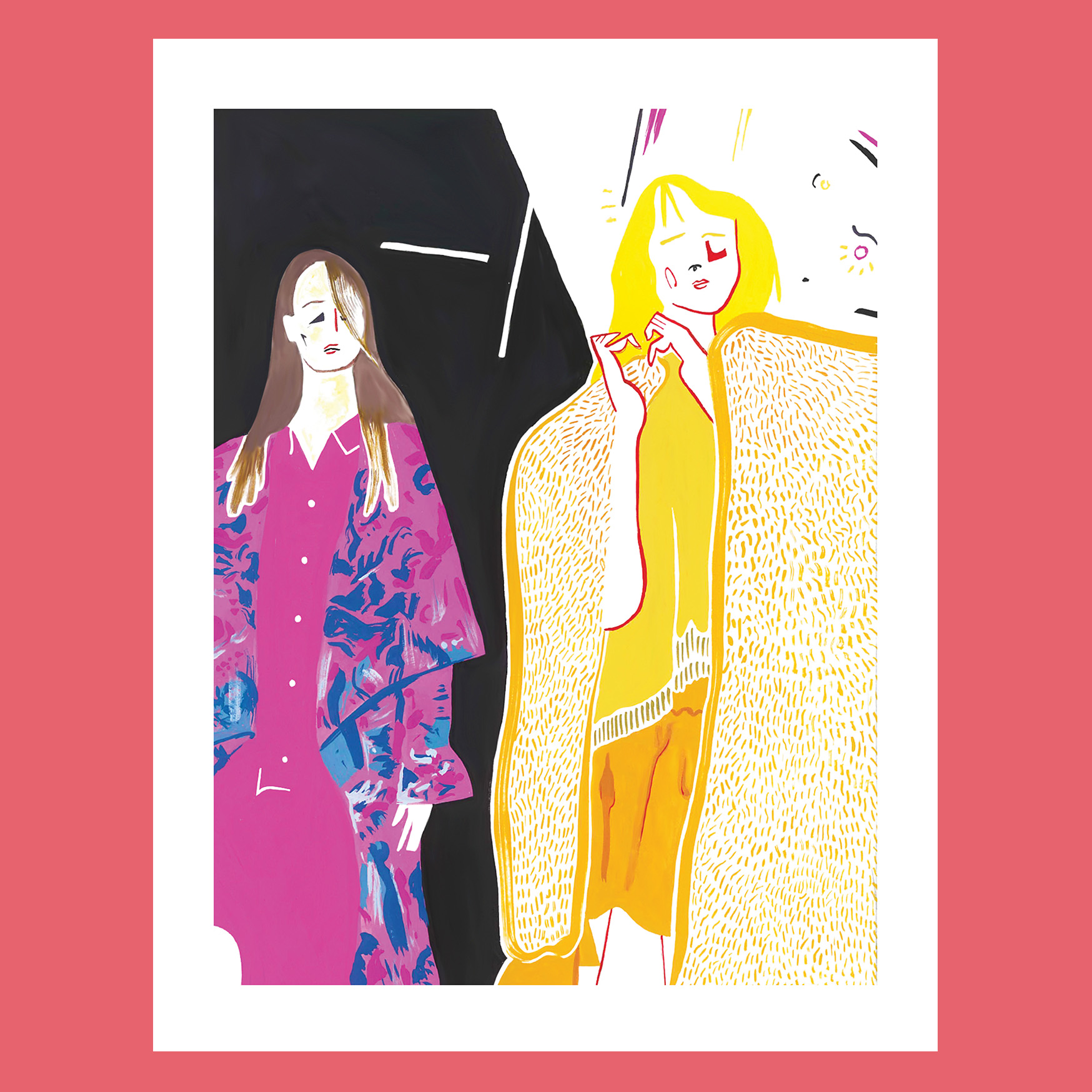 2. Tell us about your aesthetic.
Bold, flat colours and shapes with the occasional brush stroke just about sums it up. I guess I would classify my work as a type of "fashion illustration". I like painting well-dressed people!
3. What is your favourite medium and why?
Gouache. It's a paint that's easy to control and it's nice and opaque. I do miss the physicality of printmaking though.
4. What is your artistic process like?
Pretty similar to most illustrators I imagine. If it's a personal project, pick an idea from the billions lying around in sketchbooks, on napkins or sweaty palms and try to develop it enough into a nice complete package. If it's a real brief for a client, it's all a bit more disciplined; a lot of sketched ideas and a lot more final attempts to get it right.
5. Who and/or what inspires your work?
Lots of things! Well dressed people, badly dressed people, knock off Reebok shoes, bicycle helmets, football fights, spotty teenagers, Gucci, Wesley Snipes, UFO believers - the usual stuff.
6. What role does art play in your life? How does it change the way you view the world?
Personally, I like it when things look good. What I've quoted above are examples of this; I find satisfaction in things looking good when they shouldn't and I enjoy seeking them out. It makes walking places exciting, visiting new places essential and terrible television bearable. As for other people's work, I like to see how their minds get inspired, what it is they look at and think "yeah, I'll do something with that". Whether it's food, clothes, design, illustration, music, whatever, I appreciate when the final product(s) justify a creative process or idea - even if I hate it.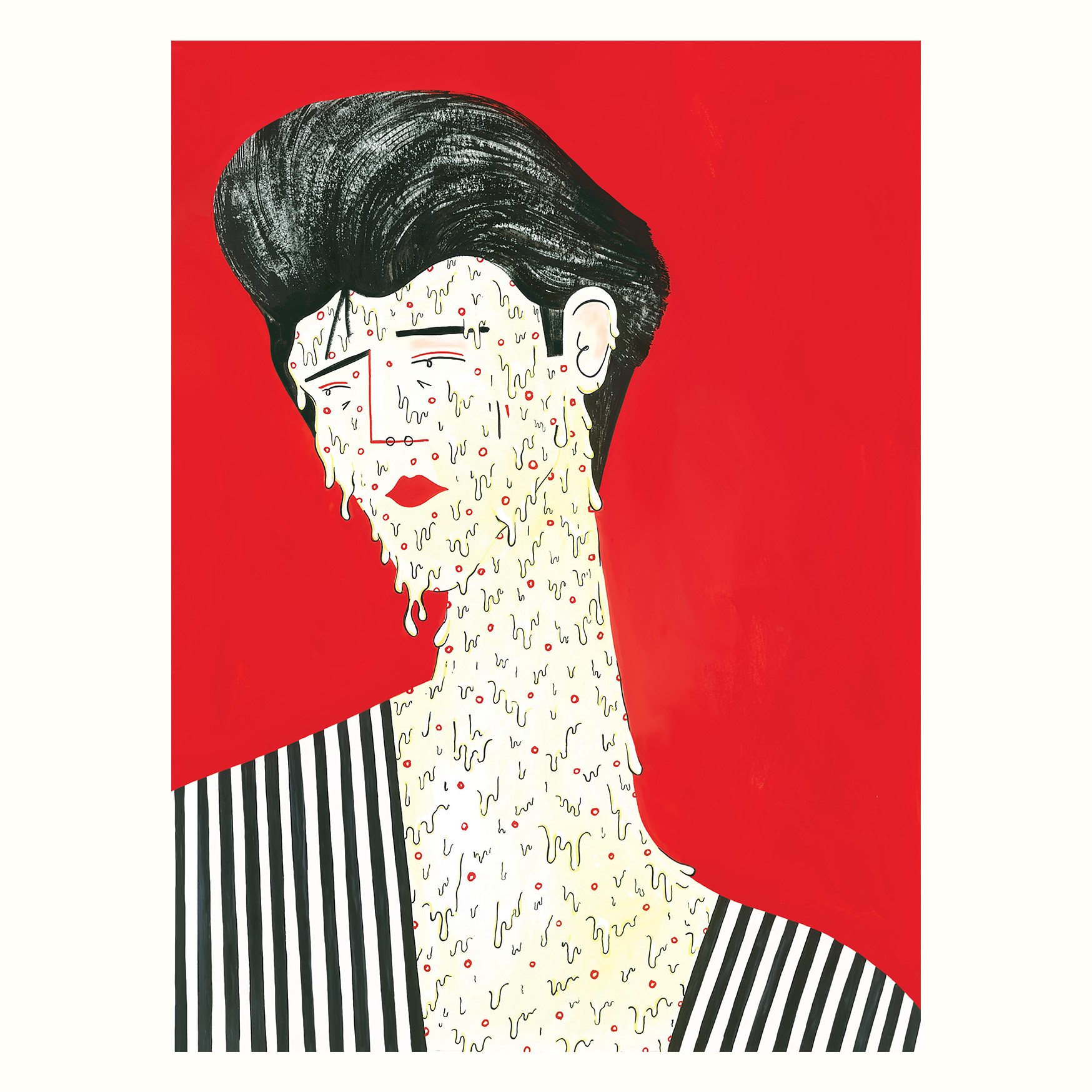 7. Where did you study?
Falmouth University in cosy Cornwall.
8. Where do you see yourself in five years?
Hopefully killin' it.
9. What about in ten?
Still killin' it? Maybe in New York?
10. What do you hope to achieve with your art?
Personal satisfaction and to create pieces of work which people look at and think, "nice"...... and fame and fortune of course.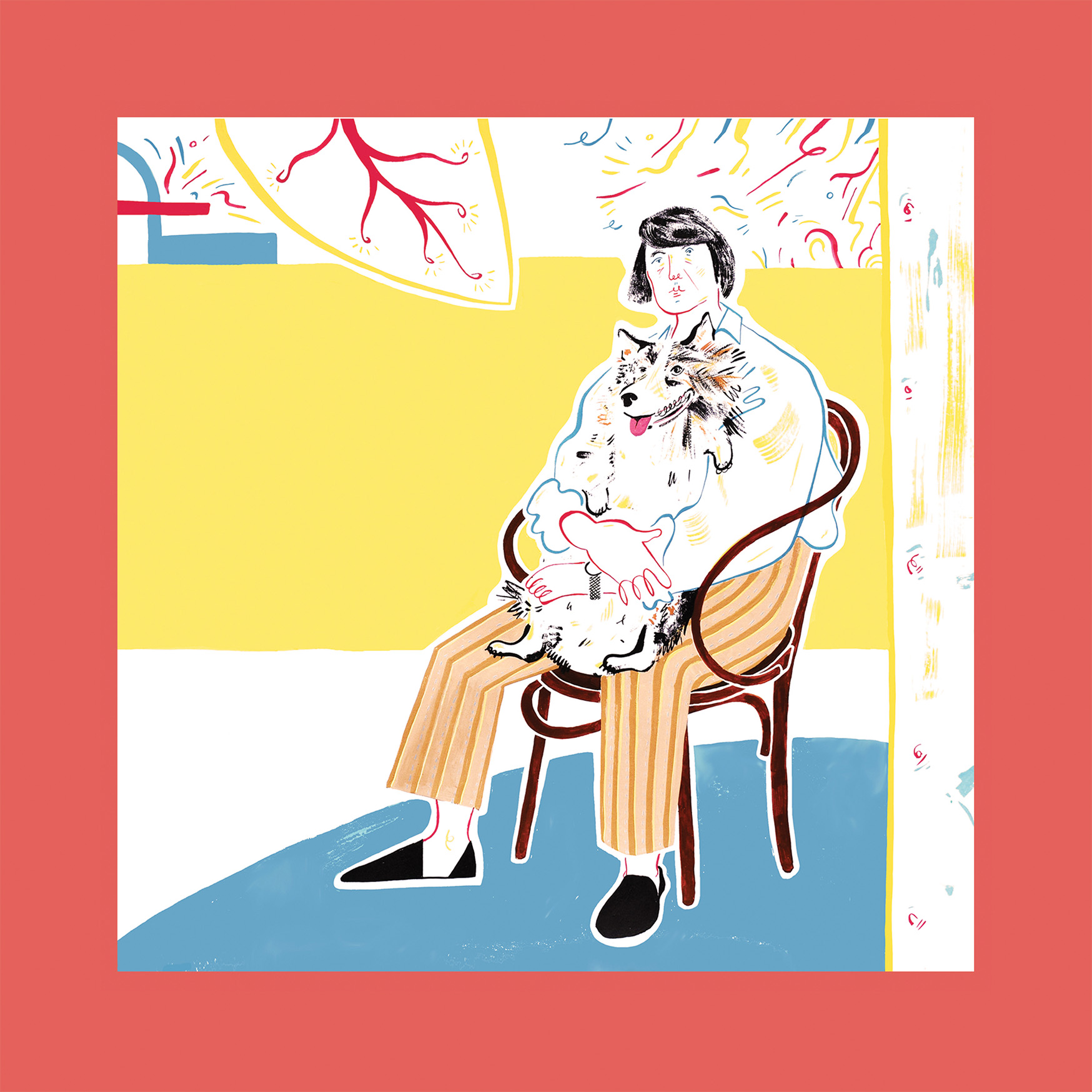 11. Now, tell us a little more about you as a person: what is your favourite food?
Italian food, specifically the simple sophistication of a good pasta.
12. Favourite book?
Inside the Rainbow. A really fascinating insight to children's picture books of Soviet Russia.
13. Favourite genre of music?
That's impossible to answer. But anything by Brian Eno will go down well.
14. What are your hobbies?
Four Fs - food, football, fashion, fmusic
15. If you weren't an artist, what would you be?
A musician, most likely a failed one... or top scorer in the Premier League... I think I picked the right route with illustration.