Instagram:
@orbehstudio
Behance:
www.behance.net/orbehstudio
Website:
www.orbeh.com
1. What's your story? Where are you from?
I'm Guillermo Flores. I'm Art director, web and graphic designer, I do creative retouching, illustration and post production in my own studio called 'Orbeh Studio' based in Guadalajara, Jalisco, México. Me llamo Guillermo Flores. Soy director de arte, diseñador gráfico y web, especializado en retoque e ilustración digital (collage) en Orbeh Studio, con sede en la ciudad de Guadalajara, Jal. México.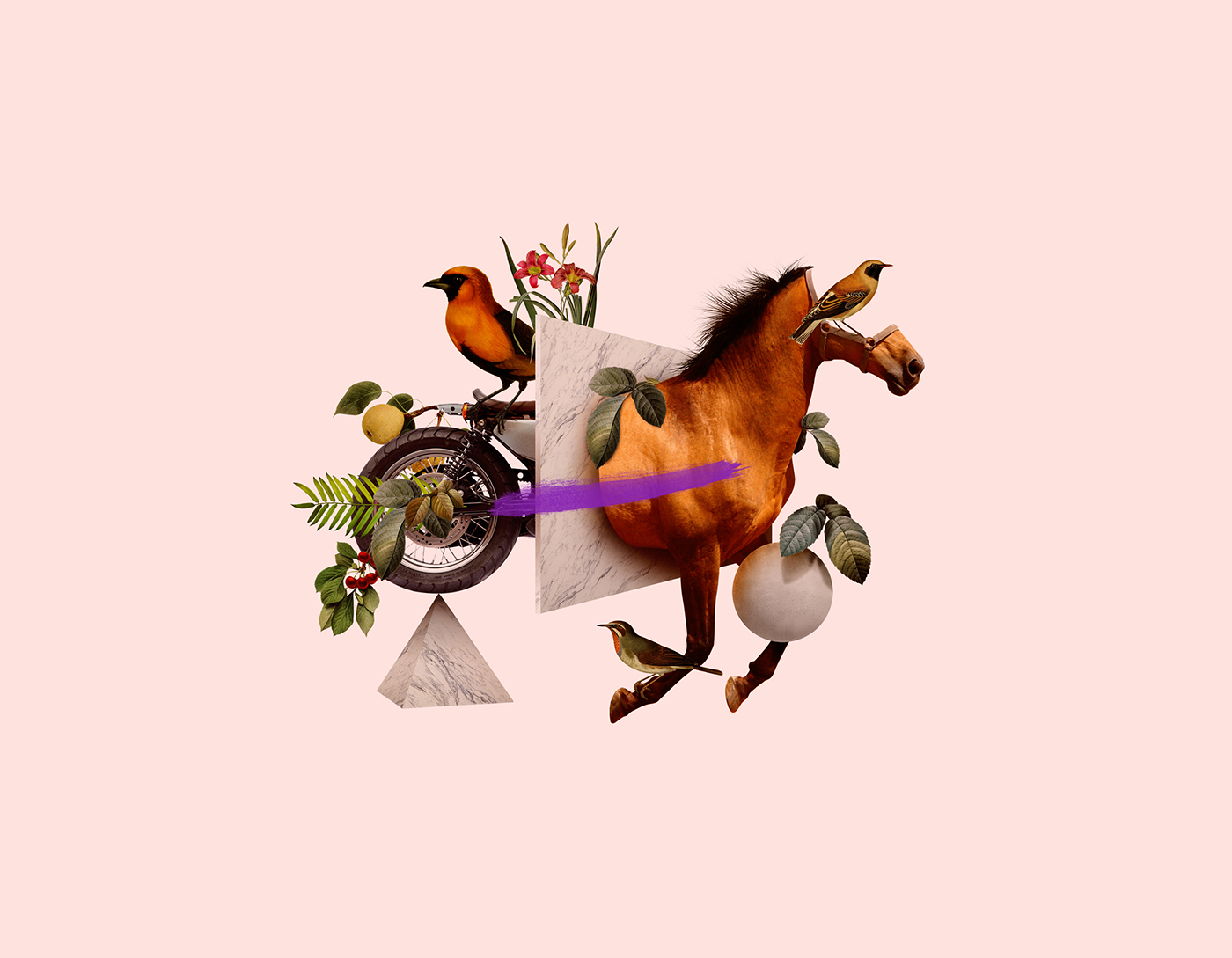 2. Tell us about your aesthetic.
Personally I find botanical fascinating, thanks to the fact that when I was a child, we had specialized encyclopedias and books on animals in their ecosystems. Actually these images were a great influence on my work. I'm a big fan of surrealism. Encuentro fascinante la botánica, gracias a que cuando era pequeño, en casa contábamos con enciclopedias y libros especializados en animales dentro de sus ecosistemas. Realmente estas imágenes fueron una gran influencia en mi trabajo. Soy gran fan del surrealismo.
3. What is your favourite medium and why?
The technique I've love to use is digital collage and the tool I use is Adobe Photoshop. Since the university I discovered how kind the software is and I find it very useful when I working. La técnica que manejo es collage digital y la herramienta que utilizo es Adobe Photoshop. Desde la universidad descubrí lo amigable que es el software y me resulta muy útil al momento de trabajar.
4. What is your artistic process like?
I'm constantly searching for images and I'm collecting, when suddenly an image catches me, I work the concept and I really like experimenting, with textures, colors, etc, for example, I love making pieces with vintage images (type engraving) and do Monochrome pieces. Constantemente estoy en búsqueda de imágenes y voy recopilando, cuando de pronto una imagen me atrapa trabajo el concepto y me gusta mucho experimentar, con texturas, colores, etc, por ejemplo me encanta hacer piezas con imágenes vintage (tipo grabado) y hacer piezas monocromáticas.
5. Who and/or what inspires your work?
José Guadalupe Posada from Mexico, Ricardo Cavolo and Ernesto Artillo from Spain. José Guadalupe Posada (México), Ricardo Cavolo y Ernesto Artillo (España).
6. What role does art play in your life? How does it change the way you view the world?
For me it's basic to making art (collage or music). It is very important, because it is the best way to channel my emotions and experiences. Es vital para mi hacer arte (collage o música). Es muy importante, por que es la mejor forma de canalizar mis emociones y experiencias.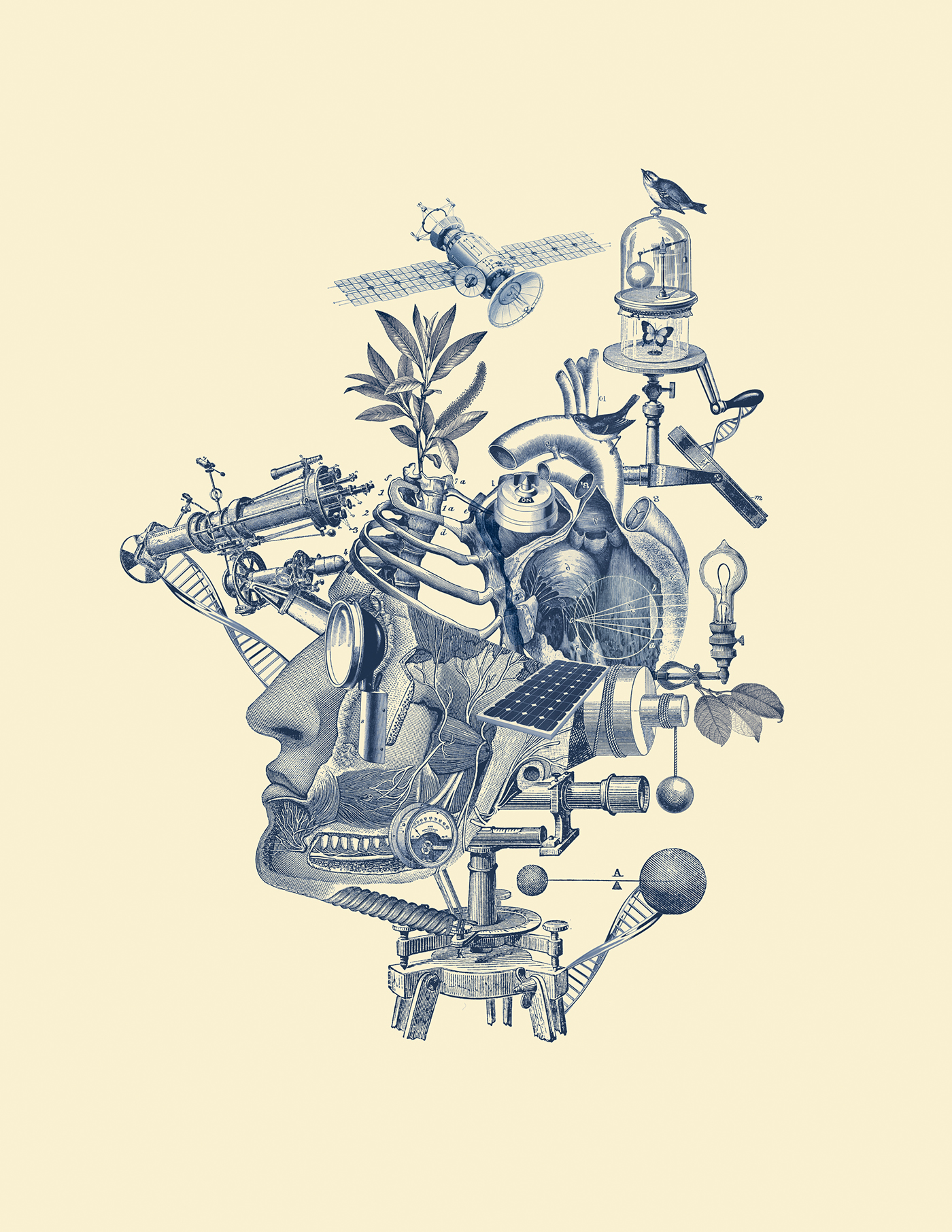 7. Where did you study?
I have a degree in Graphic design at UNIVA. I've a specialty in animation and web design. I got my degree in 2004 in Guadalajara. Me gradué de la Universidad del Valle de Atemajac (UNIVA) campus Guadalajara en 2004, con especialidad en animación y diseño web.
8. Where do you see yourself in five years? Working in an agency?
I would like to do Art direction and illustrations in my studio and focus on my musical project called EL LÁZARO. I've a lot of my career working in agencies, I would like to become independent. Me gustaría hacer dirección de arte e ilustraciones y dedicarme a mi proyecto musical (El Lázaro). Llevo gran parte de mi carrera trabajando en agencias, me gustaría independizarme.
9. What about in ten?
I see myself making music professionally, hand in hand with the design, but more as an illustrator, exposing and publishing my work. Me veo haciendo música de forma profesional, de la mano con el diseño, pero más como ilustrador, exponiendo y publicando mi obra.
10. What do you hope to achieve with your art?
It is a way of channeling my experiences, you know, it's part of me, I don't do it for recognition, people like my work and I see the response of those around me, I think it will certainly be a good legacy for my family: 'Doing things with love and full of passion'. Realmente es una forma de canalizar mis vivencias. Es parte de mi, no lo hago por la fama o el reconocimiento, a la gente le gusta mi trabajo y veo la respuesta de los que están a mi alrededor, creo que sin duda será un buen legado para mis hijos. Hacer las cosas con amor y llenas de pasión.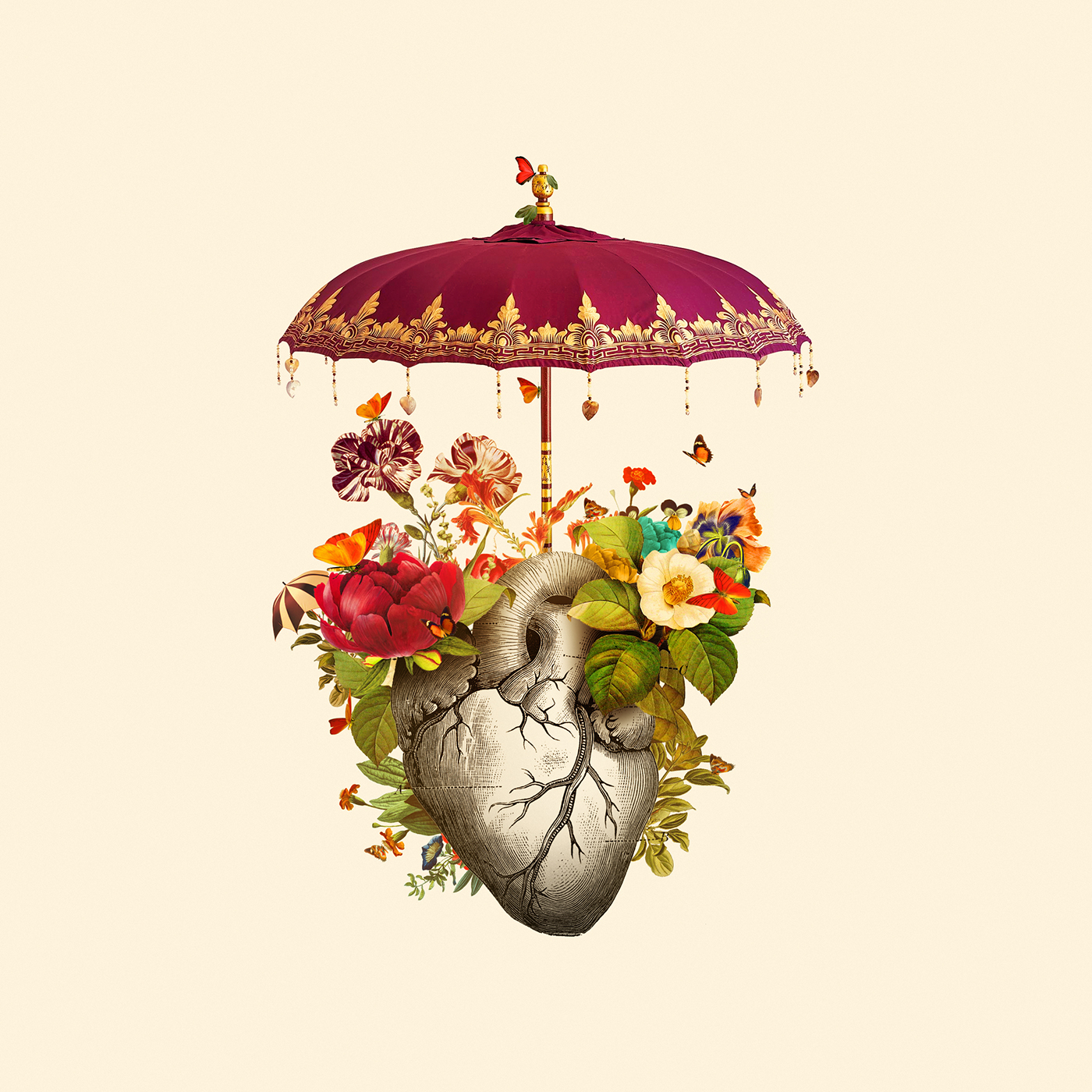 11. Now, tell us a little more about you as a person: what is your favourite food?
I really love Mexican food, specially 'Mole' Amo la comida mexicana, en especial el mole.
12. Favourite book?
Post Office by Charles Bukowski El cartero de Charles Bukowski
13. Favourite genre of music?
Trip hop and electronic music Trip Hop y música electrónica
14. What are your hobbies?
I'm multi instrumentalist. I currently play in an electro pop band called EL LAZARO in which I'm a composer and arranger (Frontman / vocals / guitar). Soy multi instrumentista. Actualmente participo en una banda de electro pop llamada EL LÁZARO en el cual soy compositor y arreglasta (voz/guitarra)
15. If you weren't an artist, what would you be?
Musician or Chef. Músico y/o Chef.