Instagram:
@ottobogart
Website:
www.ottobogart.com
1. What's your story? Where are you from?
I was born and work in the Paris area in France. I went to art school and studied video, then I started drawing comics and illustrations.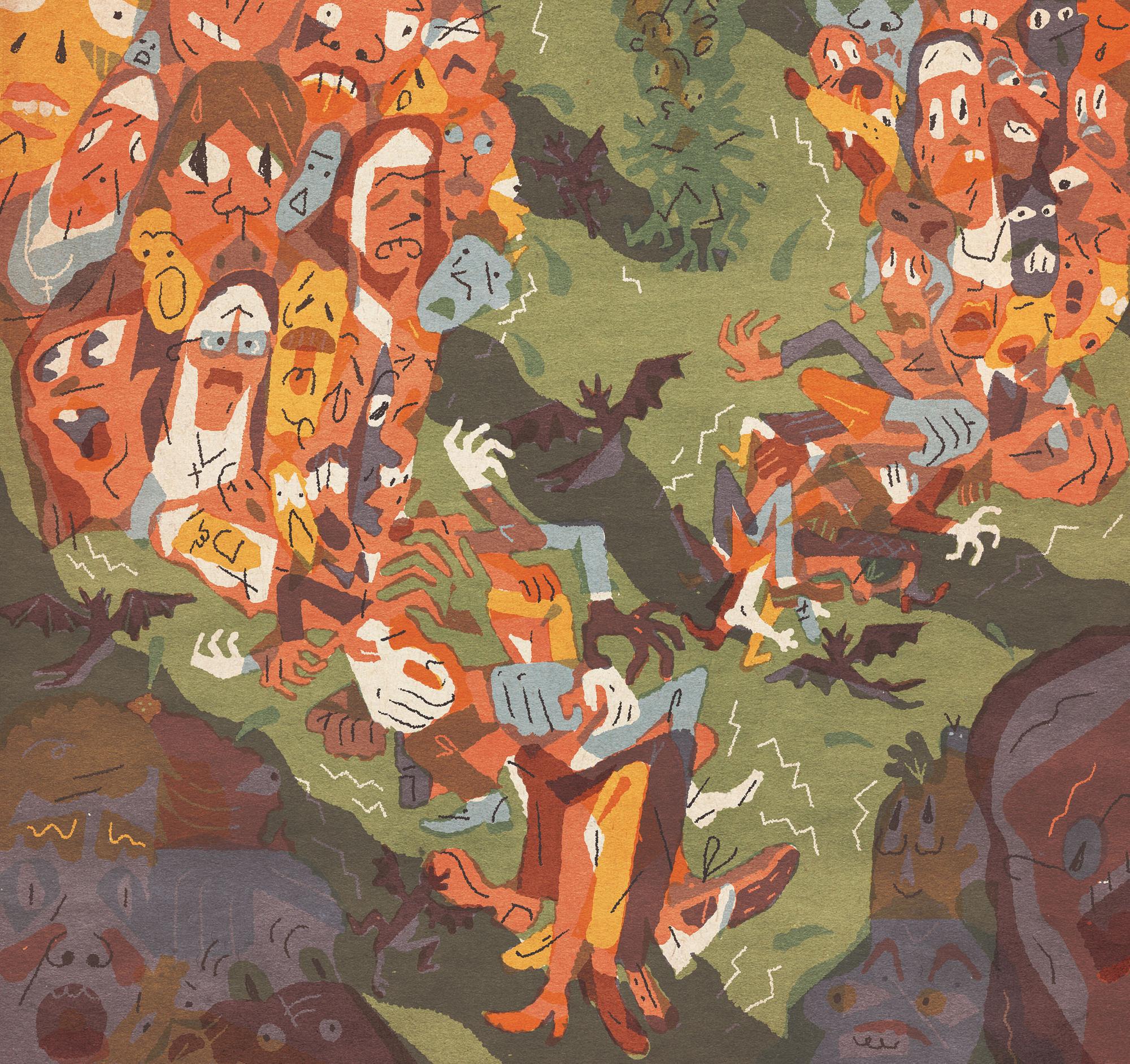 2. Tell us about your aesthetic.
I am influenced by pop culture and entertainment imagery and psychedelism. I am also fond of mechanical printing techniques and beautiful editions. As an illustrator, it translates into lots of colors and solid shapes partying together.
3. What is your favourite medium and why?
Photoshop brushes, promarkers - or indian ink when drawing comics.
4. What is your artistic process like?
Most of the time I draw a sketch, then turn it into superposed color shapes.
5. Who and/or what inspires your work?
Pop culture and old school printing machines.
6. What role does art play in your life? How does it change the way you view the world?
Art and music and movies and books are a large part of my life. I get bored very fast, normal life is too bleak, thank god there's this parallel existence to live through art.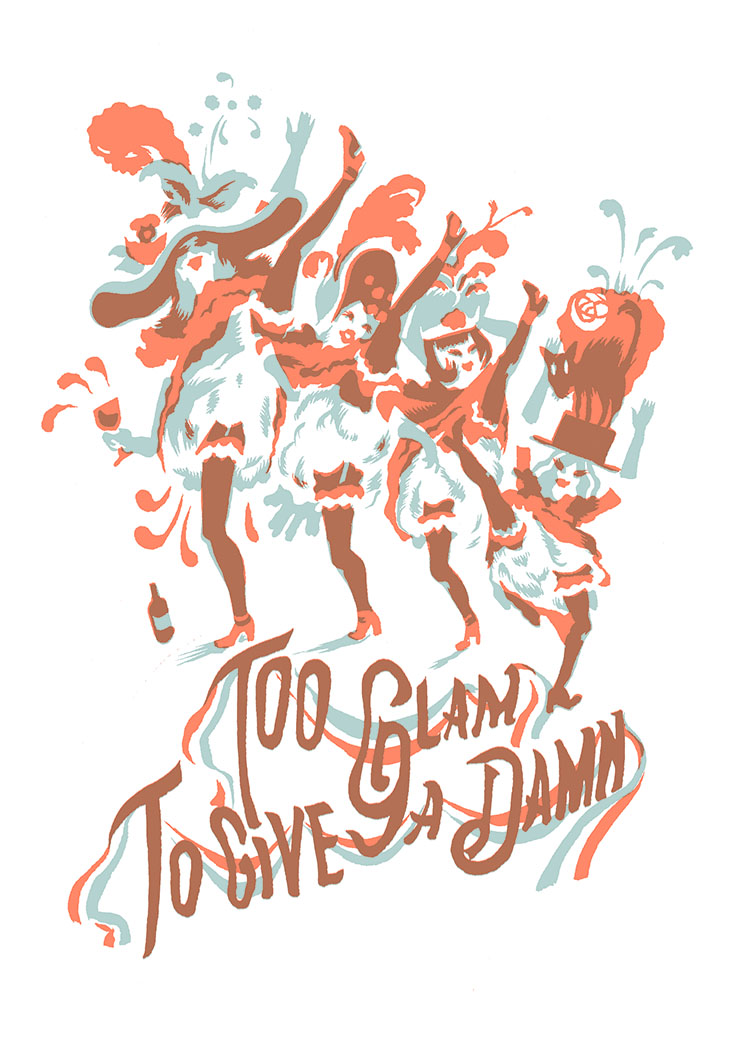 7. Where did you study?
Strasbourg (HEAR)
8. Where do you see yourself in five years?
I can't say, I would like to spend some time in a foreign country to discover and create something from it, probably an illustrated book.
9. What about in ten?
Who knows, why not working on a weird animated cartoon.
10. What do you hope to achieve with your art?
Exchanging feelings and perceptions with other people, and questioning myself as well?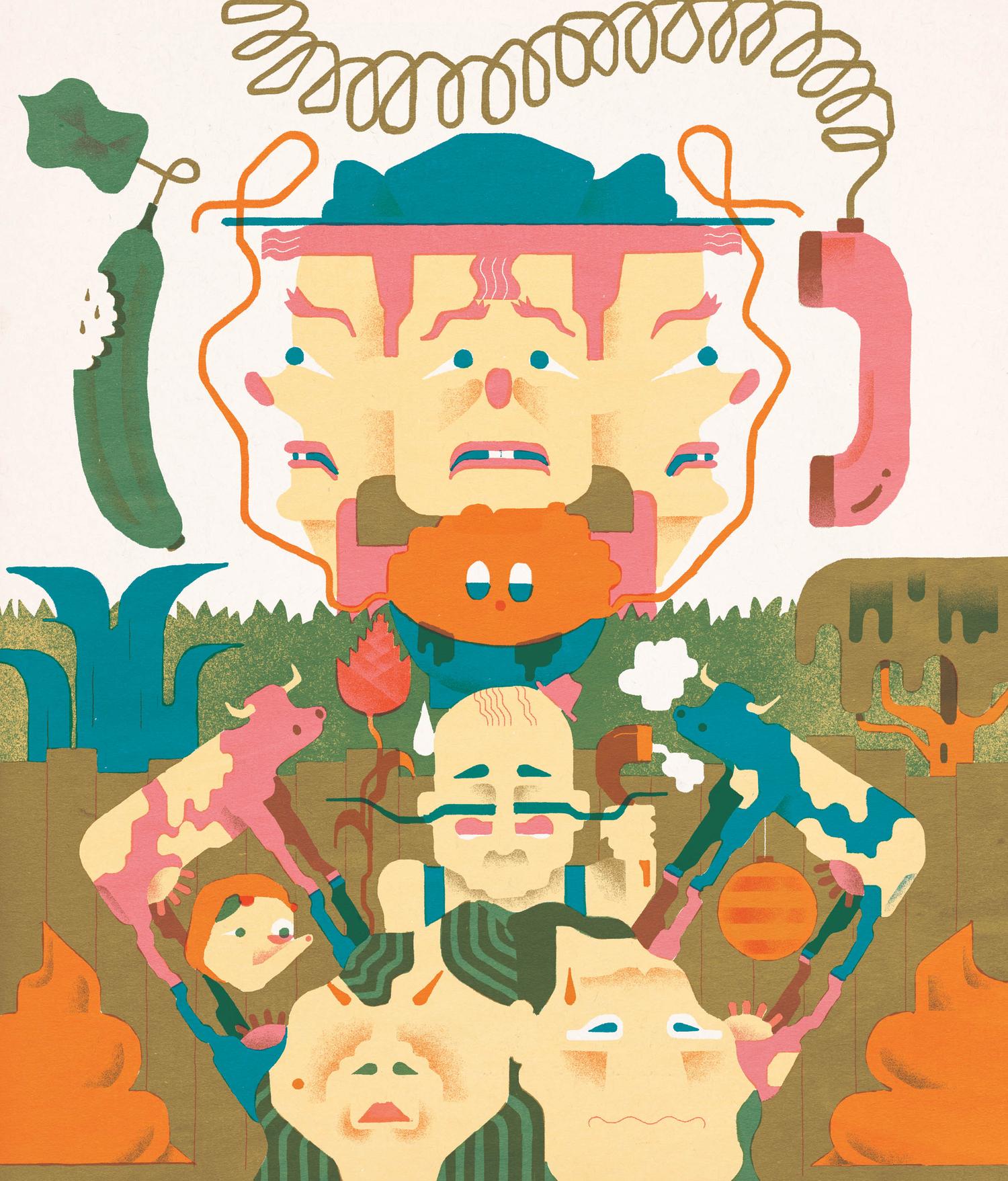 11. Now, tell us a little more about you as a person: what is your favourite food?
Junk food
12. Favourite book?
I don't know, I am currently reading Anton Lavey's biography and I love it
13. Favourite genre of music?
Hard to say maybe garage rock
14. What are your hobbies?
Reading psychology books, making all sorts of zines, going to cool concerts
15. If you weren't an artist, what would you be?
Probably a gardener or a hairdresser.