Instagram:
@ovobloom
Etsy:
www.etsy.com/uk/shop/ovobloom
1. What's your story? Where are you from?
I'm a newly launched Embroidery artist, I've dabbled in most mediums over the years and worked with some fantastic companies but it's embroidery i've always come back to. I'm currently based in a little village in Derbyshire but have been lucky to live in some beautiful parts of the UK & work in some fantastic cities like Paris and New York.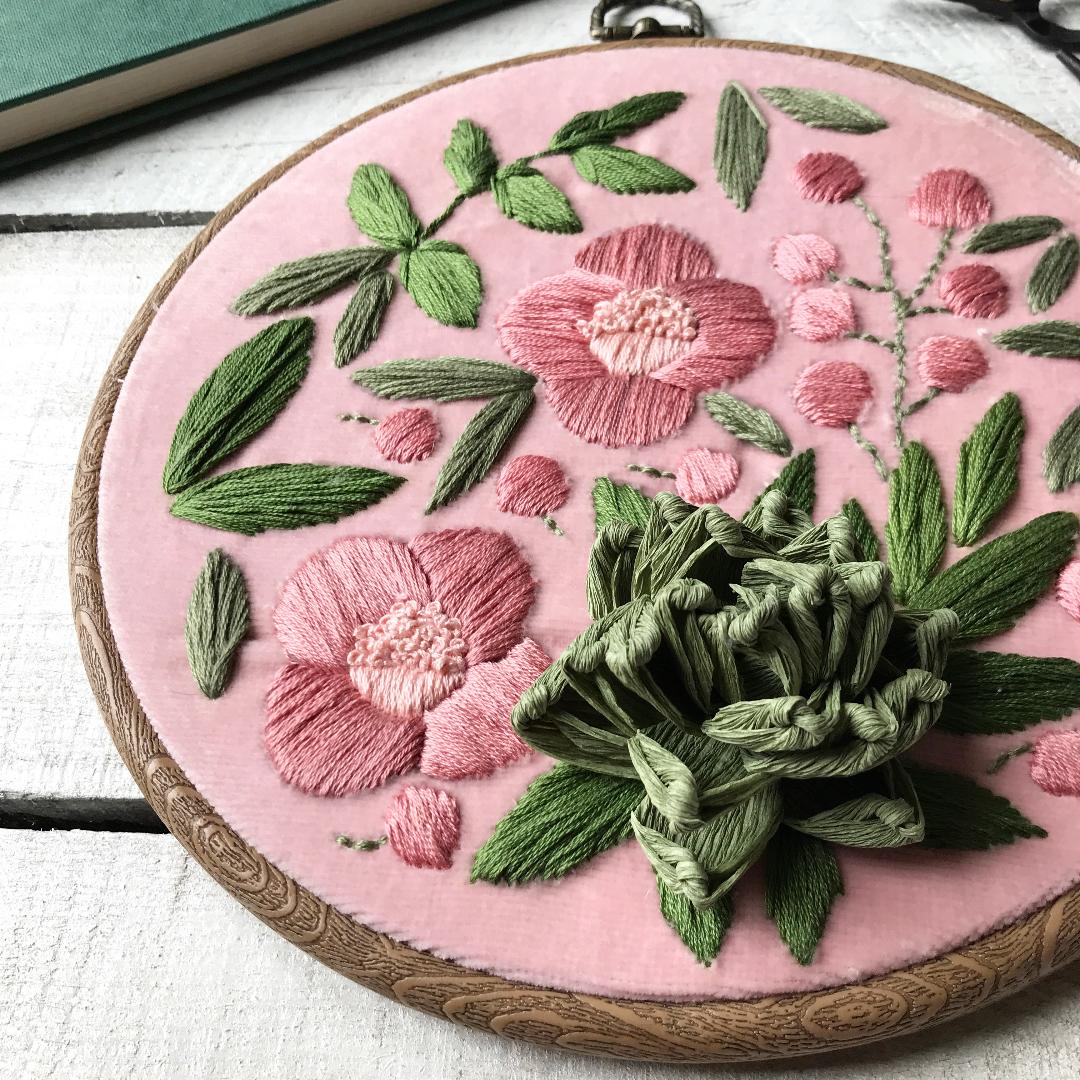 2. Tell us about your aesthetic.
Floral, botanical with sculptural elements.
3. What is your favourite medium and why?
Embroidery, I just love it. I worked with most mediums, literally name something and at some point i've probably tried it but I always come back to embroidery. It's my niche.
4. What is your artistic process like?
It's a very natural process, I don't plan or have a epic sketchbook collection. I concentrate on colour then form, of which I always draw freehand direct onto the fabric.
5. Who and/or what inspires your work?
Colour for sure & botanical gardens. I'm currently watching a 'Monty Don' tour of botanical gardens around the world - the colours, plants, flowers all a huge inspiration. I then use Pinterest to curate board collections of buildings, plants, ceramic tiles, architecture etc
6. What role does art play in your life? How does it change the way you view the world?
A huge role, i'm a full time artist and luckily have the support of my husband because it can't always be caviar for dinner. I definitely see the world in colour for future hoops but I also view the world at a slower pace, always make time to smell the roses - appreciate what you have around you. I truly believe some of us 'see' more of the world than others.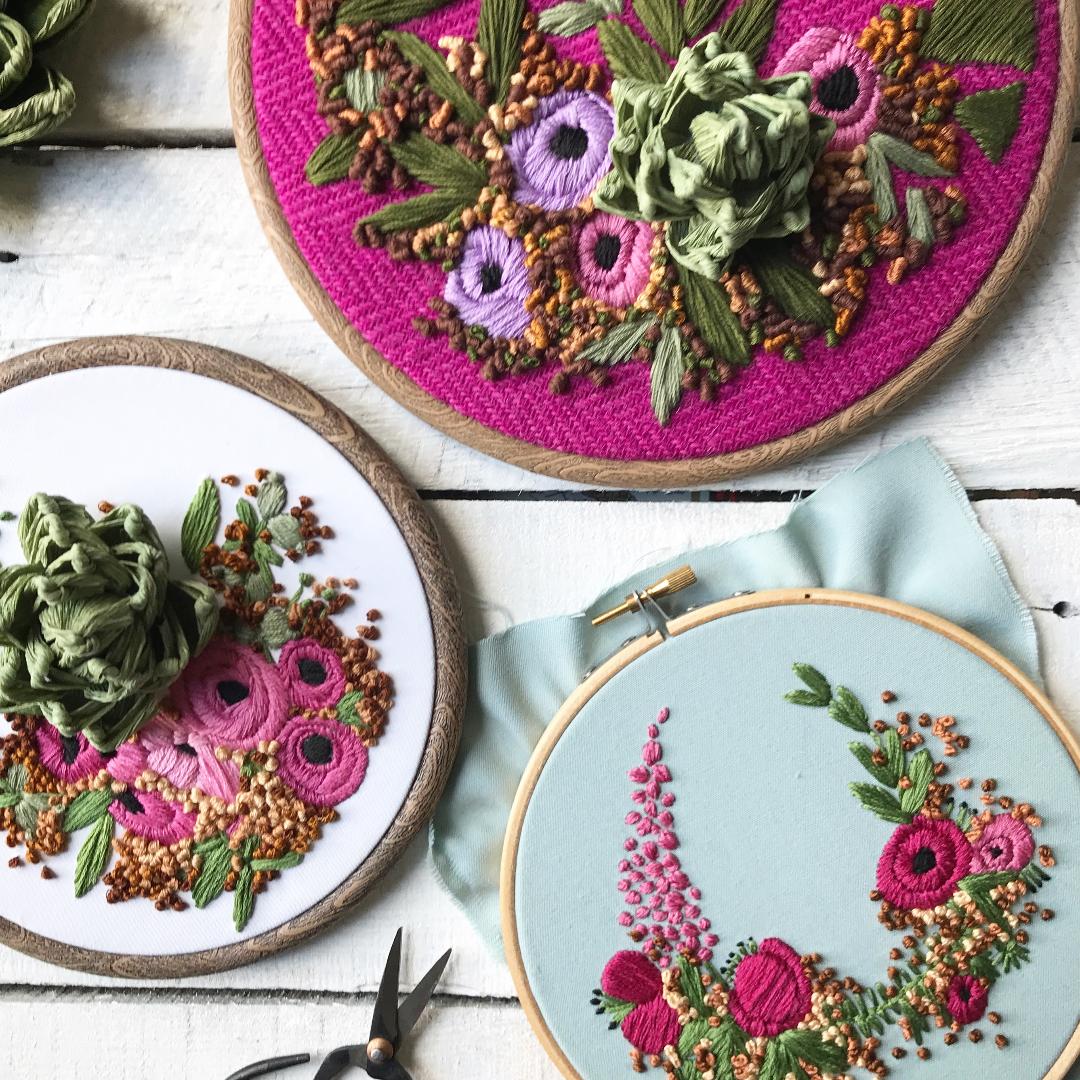 7. Where did you study?
Nottingham Trent University, I have a degree in 'Decorative Arts'
8. Where do you see yourself in five years?
I'll have established myself within the world i'm creating now.
9. What about in ten?
Doing what i'm doing now, maybe having traveled a bit more, laughed a bit more and collected more inspiration.
10. What do you hope to achieve with your art?
A style that is identifiable.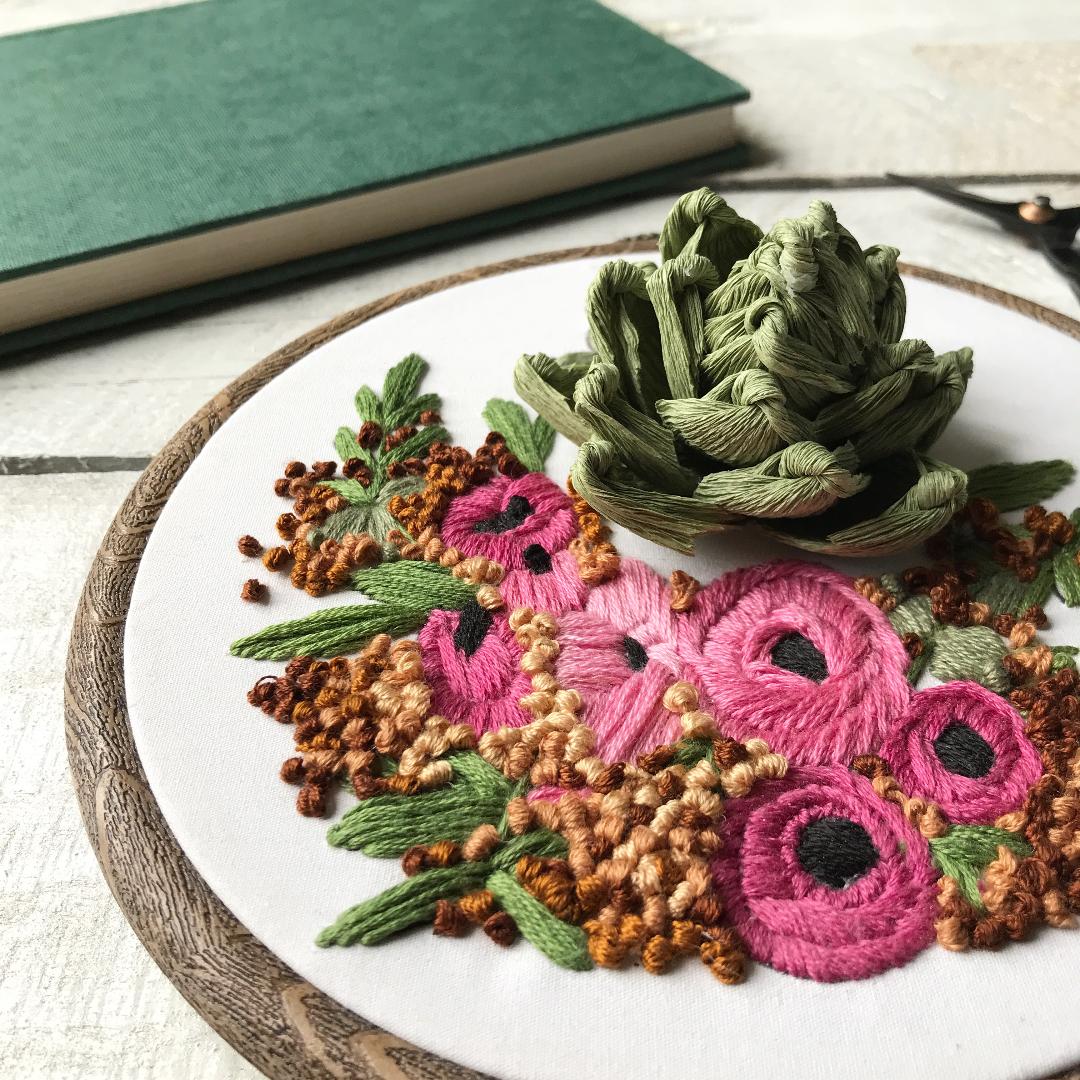 11. Now, tell us a little more about you as a person: what is your favourite food?
Jam roly poly.
12. Favourite book?
I'd like to be able to say something high brow and impressive but in all honesty it's probably going to be C.S Lewis 'The lion, the witch and the wardrobe'
13. Favourite genre of music?
The Beastie Boys, so you've got hardcore punk, hip hop & rap
14. What are your hobbies?
Entertaining my 2 beagles.
15. If you weren't an artist, what would you be?
A contemporary 'Capability Brown'.