Instagram:
@pang_lei_
Shop:
lei-studio.taobao.com
1. What's your story? Where are you from?
Hi ! I am Pang Lei.I was born in Nanjing, from China. As an associate professor teaching basic design and graphic design in Nanjing University of The Art.In December 2013,my solo exhibition "Born To Design"held there.It has exhibited lots of my works from the first piece of paper about my birth certificate to the various stages of study art and design, and 54 workshop works. In my spare time, I mainly engaged in the creation of illustrations, posters,and screen printing. My works has exhibited at Chaumont, Warsaw, Offenbach, Prague, Moscow, Lima, South Korea, Hong Kong, Macao, Taiwan, Beijing, Nanjing, Shanghai, Shenzhe, Hangzhou, Suzhou, Shantou, Dalian, Taizhou, Taicang, Guilin, Xi'an, Ji'nan etc., and been collected by some great museum on the planet.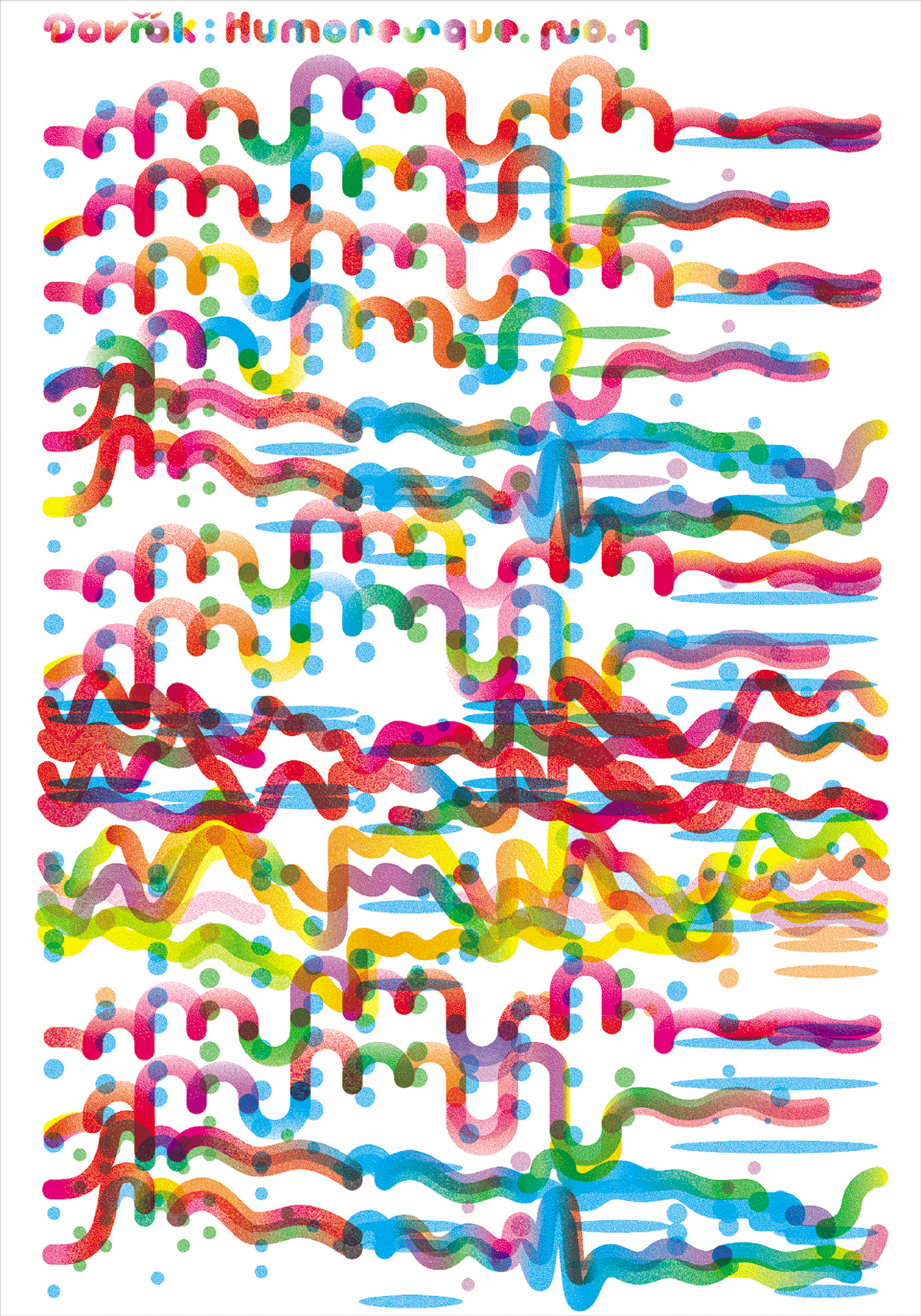 2. Tell us about your aesthetic.
Not only beauty, but also cool, happy, relax and freedom. Happy your world by happy yourself.
3. What is your favourite medium and why?
After the draft, I usually use the computer. Because it is easy to modify. In the future, I will try more hand drawing because of more directly. I really like color. Colors like big swim pool always let me jump into another dimension of space and time.So I also like screen printing.
4. What is your artistic process like?
Firstly I imagine the atmosphere of new work. I often think of color at the beginning and list some key words that the parts I sure or what I wanna realize and pay attention to. And then draw some drafts.After compare and modify many times, use computer finish it. Finally summarizes the experimental results. Most of the time I listen to music, while drafting.
5. Who and/or what inspires your work?
Good works. Happy, Life, Travel, Music.
6. What role does art play in your life? How does it change the way you view the world?
All my life around art. I'm glad to understand art.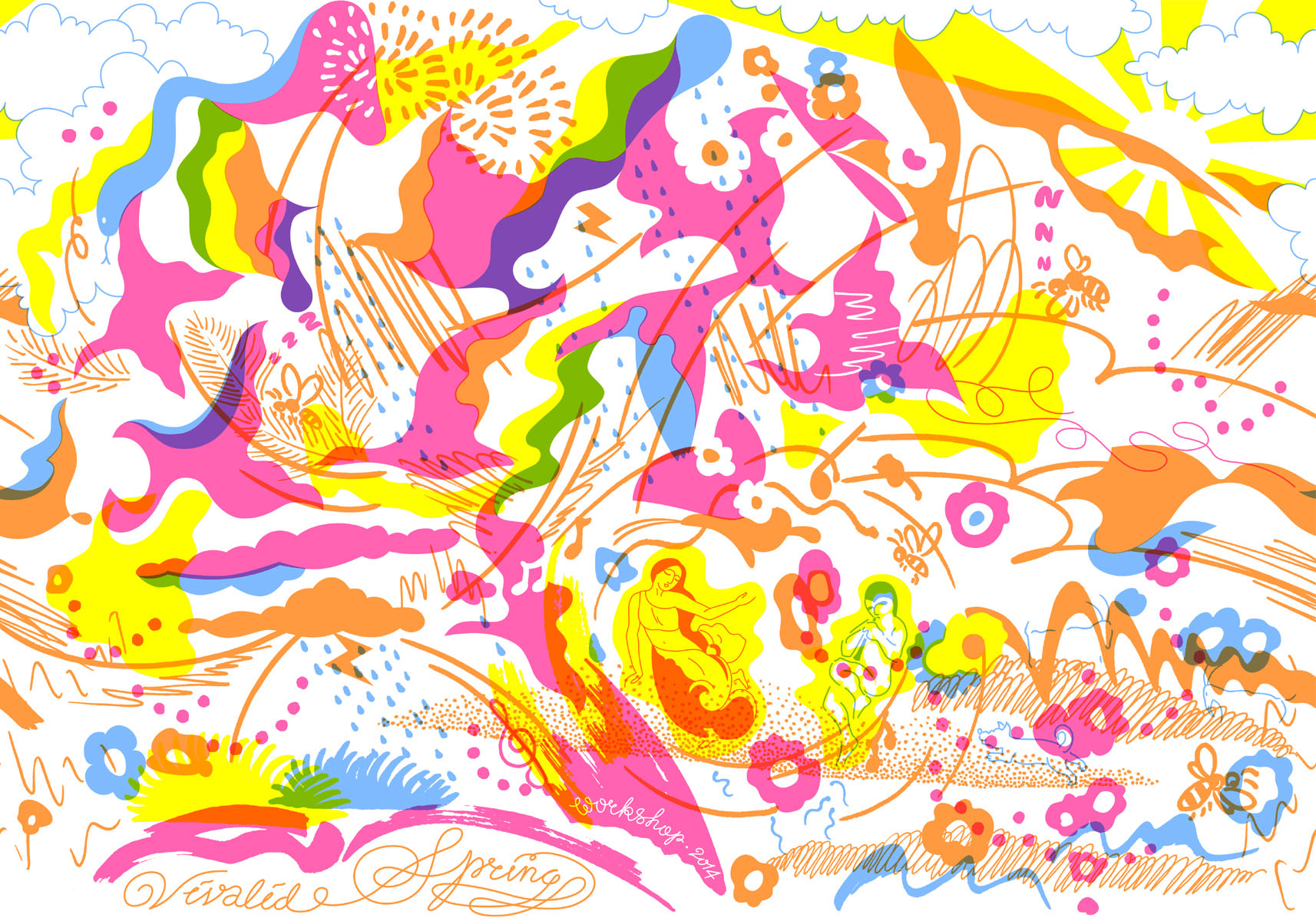 7. Where did you study?
Graduated from Nanjing University of The Art, doctor's degree.
8. Where do you see yourself in five years? Working in an agency?
Teaching is my job. In spare time create more works. Travel more place of the world.Speak good English.
9. What about in ten?
Keep happy. Create more art works.
10. What do you hope to achieve with your art?
Creative freedom and performing.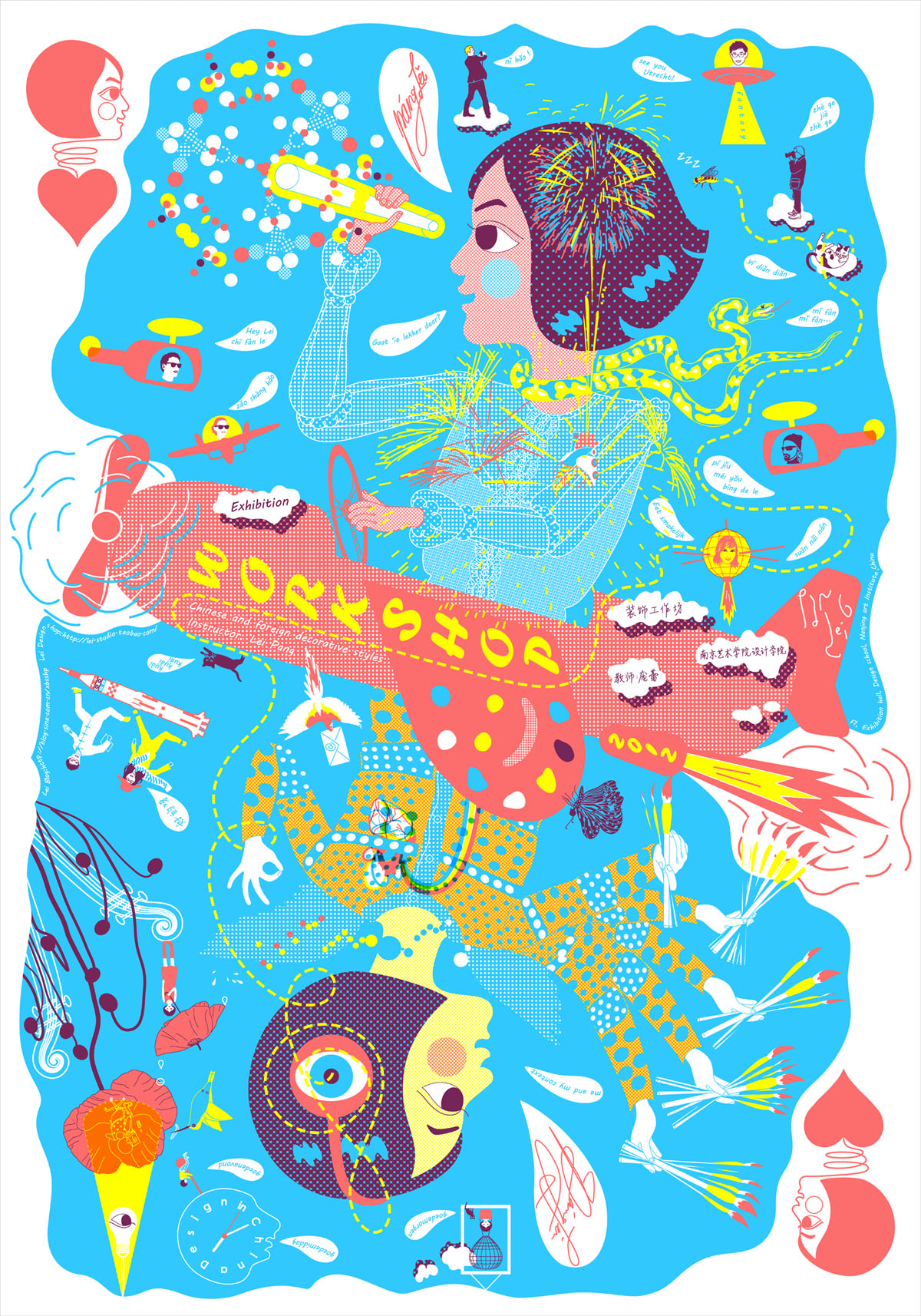 11. Now, tell us a little more about you as a person: what is your favourite food?
When I was a little girl, I was be good at complex food.Such as crabs, lobsters, fish, snakes, birds, and all kinds of head, neck, tail, feet, etc., Now I prefer vegetarian food.
12. Favourite book?
Highlight color printed book
13. Favourite genre of music?
Rock N Roll and all kinds of music.
14. What are your hobbies?
creation, collect good works, walking, gardening, travel, music, instruments, singing, drinking.
15. If you weren't an artist, what would you be?
Freelancer