Instagram:
@paolasaliby
Tumblr:
paolasaliby.tumblr.com
Twitter:
@paolasaliby
Behance:
www.behance.net/paolasaliby
Website:
www.paolasaliby.com
1. What's your story? Where are you from?
I was born in Brazil, in a city called Ribeirão Preto, known for its good beer, extremely hot weather and sugar cane culture. In 2007 I moved to São Paulo to go to university and lived there until last year when I moved to Berlin along with my husband. I'm still trying to find my place in this world so I'm kind of a wanderer right now, living between Brazil and Europe while trying to make it as an illustrator.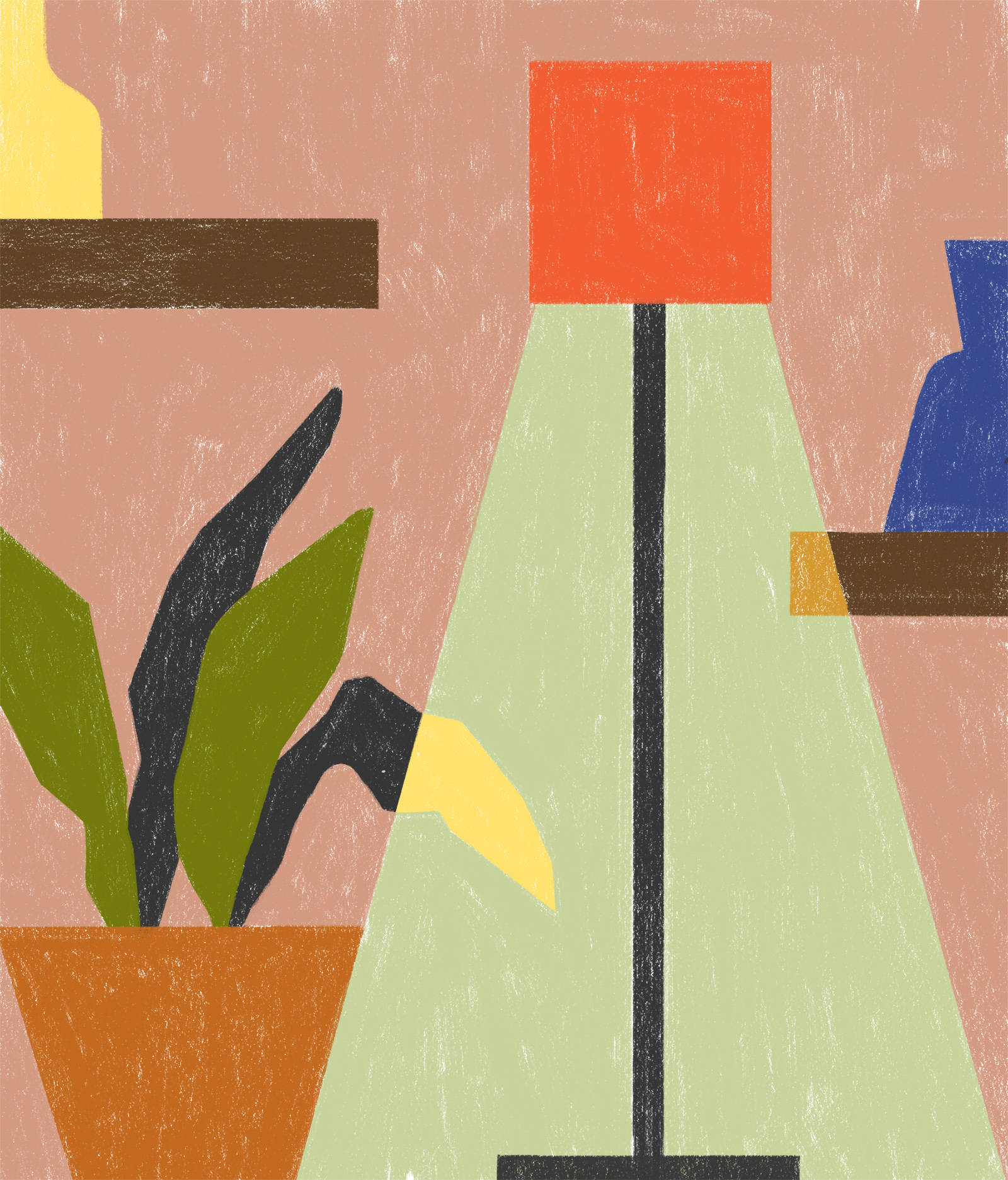 2. Tell us about your aesthetic.
I'm passionate about colors and shapes. Lately, I've been focusing my work a lot on color and composition, exploring basic shapes and removing details to achieve simplicity and balance between elements.
3. What is your favourite medium and why?
I love painting with gouache but I've been working mostly with photoshop for practical reasons. When I use gouache I feel more connected to the work I'm doing. I find satisfaction in the way the brush slides over the paper or in the process of mixing colors to create new ones. My recent illustrations were done digitally but I miss painting and I want to do it more often. I'd like to experiment with acrylic on big canvas sometime soon.
4. What is your artistic process like?
Pretty sketchbooks intimidate me, so I fell in love with this very crappy school notebook which I carry with me everywhere. I draw and write a lot in it, make lists and visual schemes to generate new ideas. I usually start with pencil, and when I have the idea in mind, I draw small thumbnails to try different compositions. Then I add colors and finish using photoshop or gouache.
5. Who and/or what inspires your work?
I'm inspired by art in general but mostly by modern art. Besides that, details of everyday life, color pallets, the human body, nature and random objects and their shapes also catches my eye. I also get inspired by human behavior and feelings.
6. What role does art play in your life? How does it change the way you view the world?
Since I was a child, I've had a special connection with art. Maybe because I'm a very sensitive and introverted person and more an observer than a speaker, so images and other people's stories always had a big impact on me. I'm not very good with words so it's easier for me to communicate through art. I find in art a way to disconnect myself from reality so I can give my brain some rest because sometimes I overthink too much and can get very anxious. At the same time, art makes me feel part of everything and it helps me to understand myself better. Seeing and making art brings meaning to my life. I always knew that art was important to me, but the first time I saw a Van Gogh in person and cried over its deep blue sky, I realized that it's impossible for me to live without art and to live without color.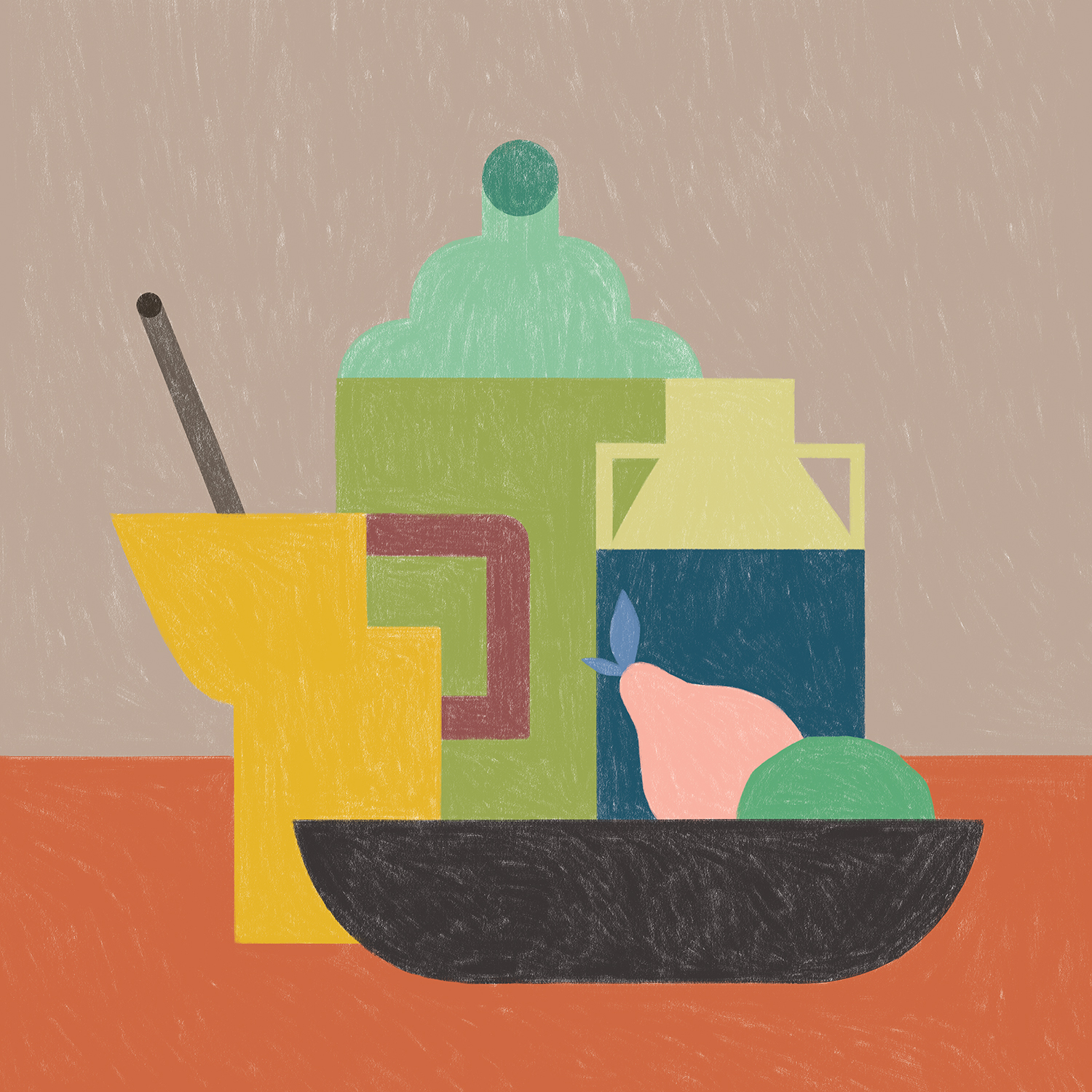 7. Where did you study?
I graduated in Fashion Design in Brazil and I never thought I'd end up being an illustrator as my drawing wasn't good at that time and I always pictured myself working as a fashion stylist or photographer. During my time in college I learned how to draw the human body and a lot about color as well, so I became more and more interested in these subjects and less interested in the fashion business. By the time I finished the course, I'd already fallen in love with illustration. I took some drawing and painting classes after that, but I've never had the opportunity to study illustration for real so I had to learn a lot by myself.
8. Where do you see yourself in five years? Working in an agency?
I hope I can succeed as a freelancer illustrator and maybe be represented by an agency, start (and hopefully finish) a master degree in illustration, travel more and have a dog!
9. What about in ten?
Working for big clients, teaching illustration and getting involved in more social projects. I'd like to become a painter as well. And I hope I have time for all this!
10. What do you hope to achieve with your art?
I want to create beautiful and meaningful things. I want to spread joy and make people smile and feel the same way I do when I see art. I also want to help people with my work. I don't think I'm doing it that much right now, but I feel this urge to talk about things that matter and embrace causes. I want to raise questions, spread compassion and awareness through my work.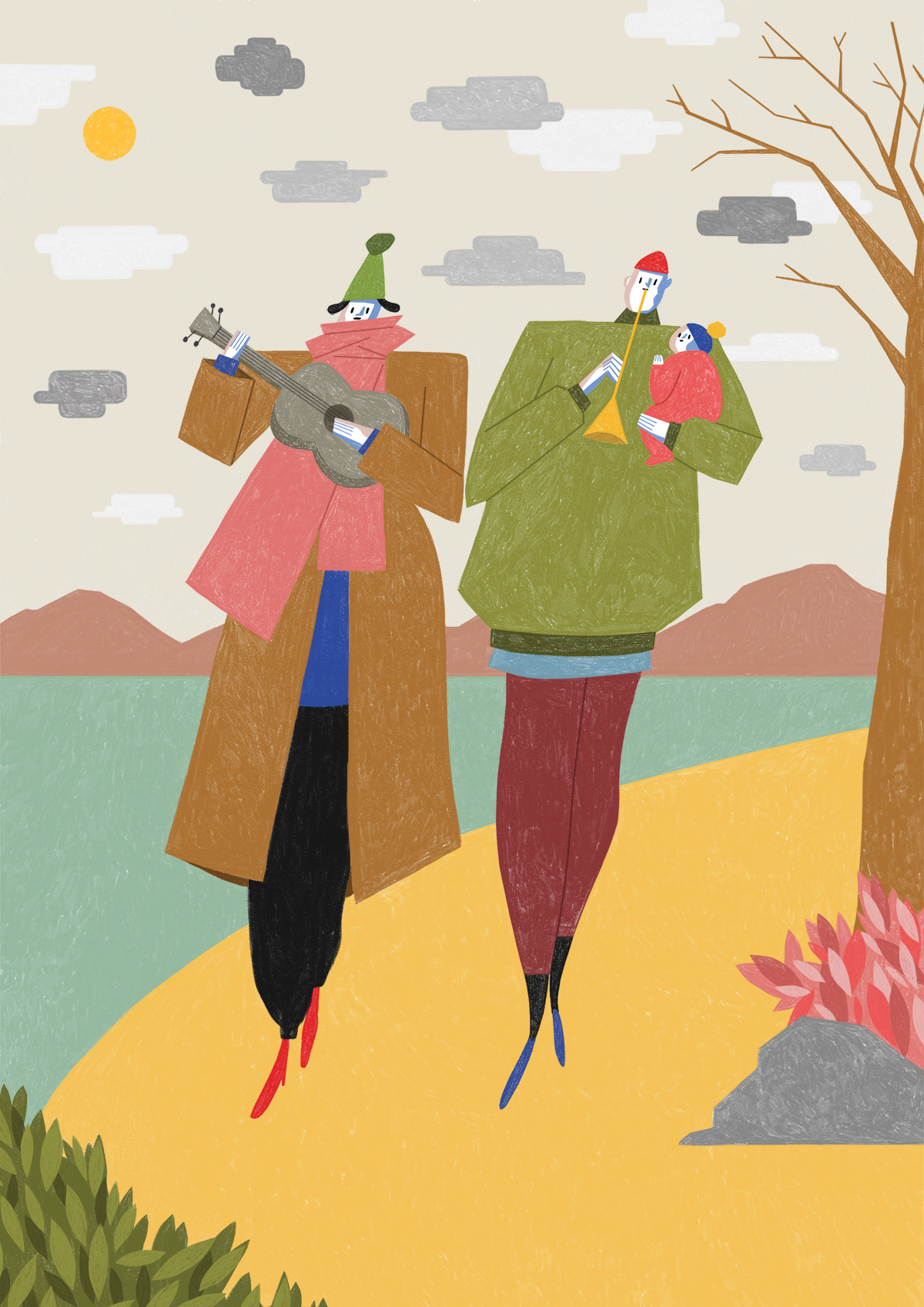 11. Now, tell us a little more about you as a person: what is your favorite food?
I love to eat and I'm a vegetarian. I enjoy Brazilian food like rice and beans with banana and "farofa". I also like Indian food, pasta and vegan chocolate cake.
12. Favourite book?
Hard to choose only one! I like weird stories about broken characters and their psychological conflicts. I'm a big fan of Haruki Murakami's book such as "Norwegian Wood" and "Kafka on the Shore". Between my favorites are also "A Desumanização" by Valter Hugo Mãe, "Just Kids" by Patti Smith and "The First Bad Man" by Miranda July. I'm currently reading (and loving) the biography of Henri Matisse.
13. Favourite genre of music?
I listen to different kinds of music, but lately, I've been enjoying more jazz and folk music.
14. What are your hobbies?
Eating, cooking, reading and travelling. I also like to lay down at the park and do nothing. And, of course, pet dogs!
15. If you weren't an artist, what would you be?
I'd make bread for a living, or chocolate, or both. I also picture myself working with animals.