Instagram:
@paolinoshka
Tumblr:
la-polka.tumblr.com
Website:
www.paolinoshka.com
1. What's your story? Where are you from?
Hi, my name is Pauline Rochault aka Paolinoshka aka Polka. I grew up in the South West of France and I study in Bordeaux.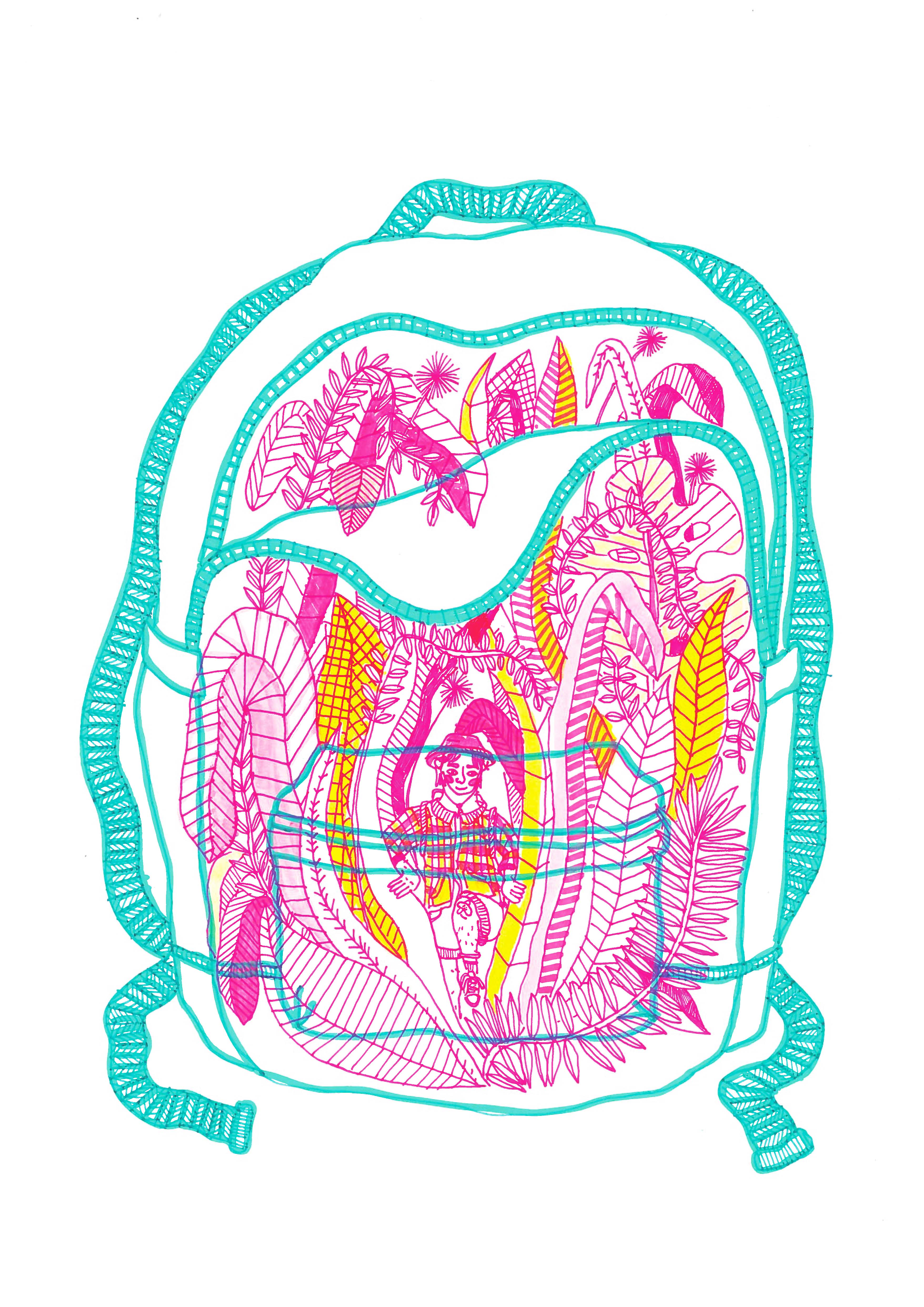 2. Tell us about your aesthetic.
Colorful, joyful, with a lot of details and textures.
3. What is your favourite medium and why?
I don't have any favorite medium, I use everything I have on hand or in my pencil-case, because most of the time, I draw at school/in class…
4. What is your artistic process like?
It depends, sometimes I write down some ideas from musics, exhibitions or from talks I had with my friends. I can also use a pattern I've seen in the street or on the social medias. I can totally let my feelings guide me to create as well.
5. Who and/or what inspires your work?
I love to draw urban landscapes in a totally crazy way, but also nature, friends or memories. My first inspiration source is Bordeaux, I like to talk about its problems/issues, put its beauty, its inhabitants and its different architectures forward.
6. What role does art play in your life? How does it change the way you view the world?
Art is in the center of my life. Its is my job but above all my passion. Everything I do, everything I see and everything I live is a source of inspiration for my creations. Art is a way of flourishing.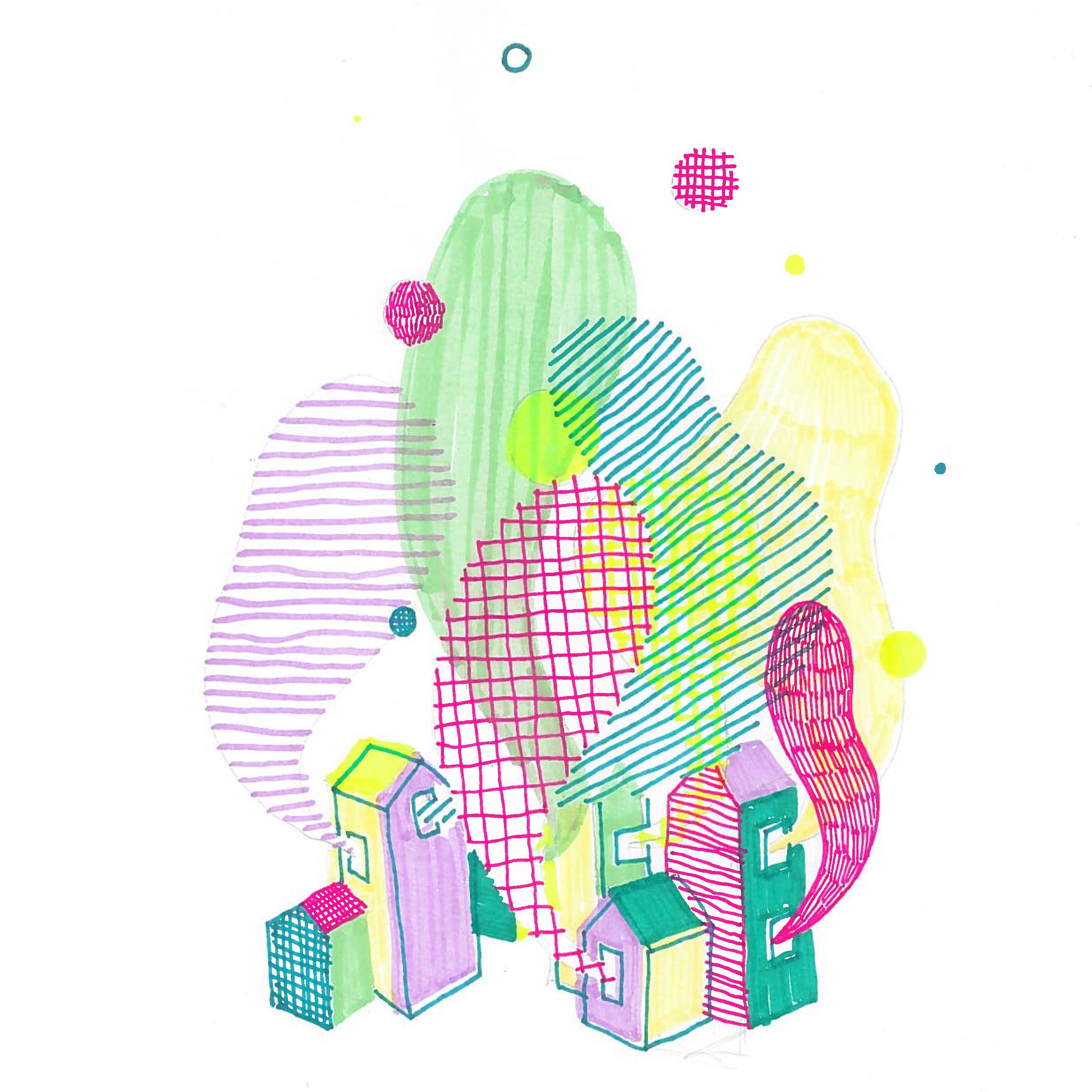 7. Where did you study?
I study in graphic design school in my hometown, Bordeaux.
8. Where do you see yourself in five years?
I'd like to achieve all my dream projects as being exhibited, collaborate with a skate brand, create festival decorations, work with music artists in order to create their album cover and their video clips. I don't know what I'll be doing in five years, who I'll be neither, but I'd rather not know to keep a little suspense/surprise.
9. What about in ten?
As I said, I don't know yet and I don't want to. We are part of people who have opportunities and unlikely situations which happen from one day to the next. To anticipate 10 years from now, I'd have to be a soothsayer.
10. What do you hope to achieve with your art?
I hope I can mix my illustrations to my graphic design projects in attempt to make the world looking more colorful and joyful.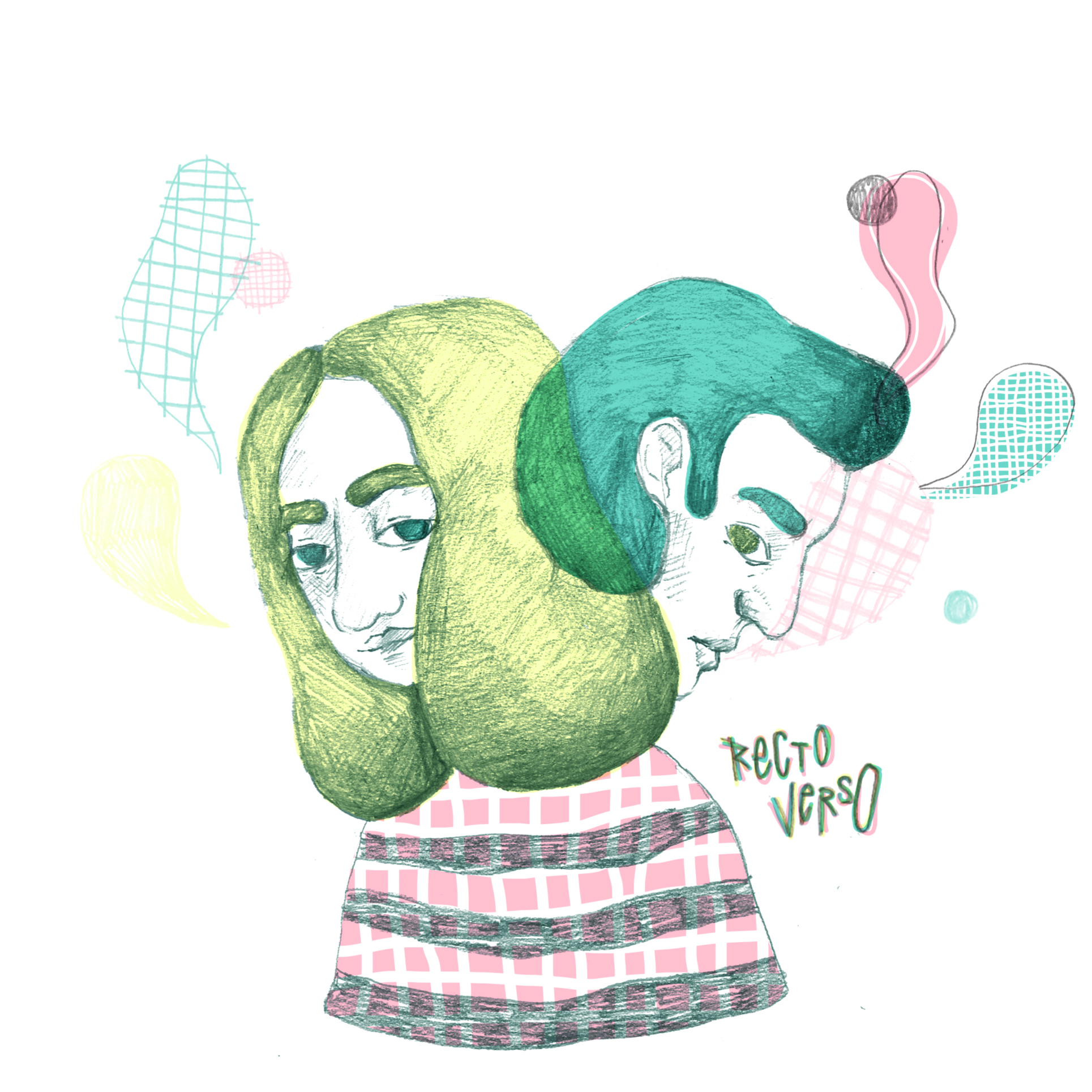 11. Now, tell us a little more about you as a person: what is your favourite food?
Without any doubt: a kebab with salad, tomatoes, onions, white sauce and ketchup.
12. Favourite book?
The funniest book of the universe: J'adore la mode mais c'est tout ce que je déteste (« I love fashion but that's all I hate ») written by Loïc Prigent.
13. Favourite genre of music?
I listen to a lot of old and current french music as Sebastien Tellier, Juliette Armanet, Polo et Pan, la Femme or Roméo Elvis. Electronic music is also very present, there are classics such as Kraftwerk, Etienne De Crecy, Kalkbrenner… but also newer like Yaeji, Rone, Myd, Smerz… I advise you Piiaf radio and radiooooo.com, a really cool website to discover new songs.
14. What are your hobbies?
I love eating, partying and walking around. That's how I spend my spare time.
15. If you weren't an artist, what would you be?
If I wasn't an artist, I think I would probably be a concept store manager or a bar manager to constantly be in touch with people.