Instagram:
@papermondays
,
@kashiasrsly
Website:
www.kashiakennedy.com
1. What's your story? Where are you from?
I'm a New Zealander who has been living in Australia so long I've lost my accent! I live in Melbourne with my partner and two daughters. When I had my first child nearly 6 years ago I decided it was a great time to test the waters of working freelance. I make a lot of things out of paper - large props, small illustrations, and everything anyone can come up with!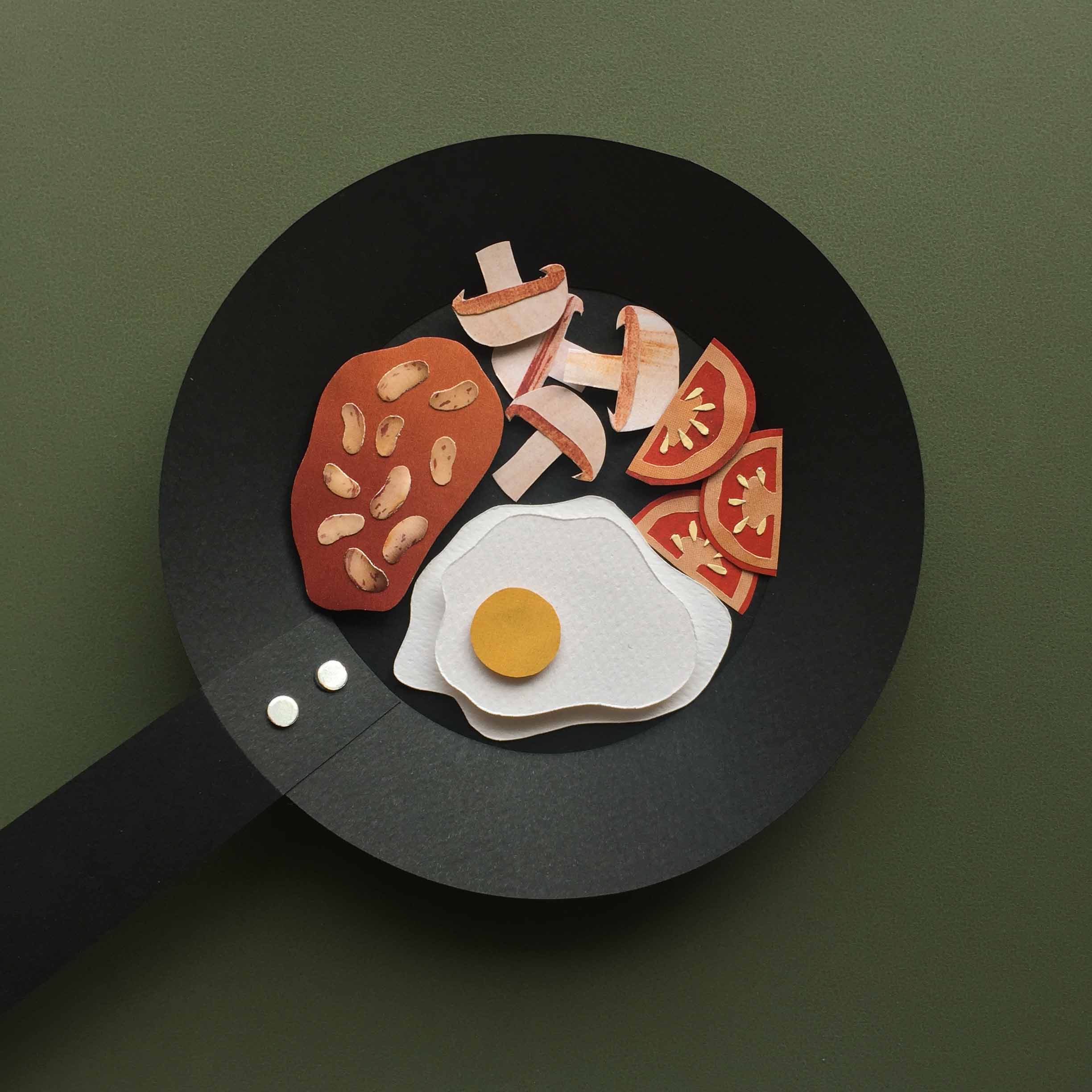 2. Tell us about your aesthetic.
If you look at my @papermondays Instagram feed, it is fairly colourful - and yet my clothes and my home are anything but! I like to make replicas of often mundane everyday objects, but they're just so damn interesting when made out of paper!
3. What is your favourite medium and why?
It's probably pretty obviously paper! I love that it's accessible, and so flexible in terms of sharp and precise angles or softer curves and folds. I always say I can make anything out of paper.
4. What is your artistic process like?
It depends on the project. If it's a fairly large scale installation, I tend to spend quite a bit of time on prototypes, and getting them just right before embarking on a 'mass production' line. I do love this, I'll listen to endless podcasts or half-watch a TV series as I go. I once had a job so big I completed all seven seasons of Mad Men while constructing everything. It got me through a few all-nighters!
5. Who and/or what inspires your work?
I'm always attracted to vintage or kitschy themes, which is why I quite like to use old op-shop picture book pages in some of my illustrations rather than just bright block colours. A few years ago I found a copy of How Babies Are Made at a garage sale, which is illustrated by Blake Hampton (be careful when you google that phrase, just saying!), which I remembered from my childhood. It has the most amazing paper illustrations, I look at it frequently when I need some aesthetic inspiration.
6. What role does art play in your life? How does it change the way you view the world?
I work from home, which is nice as I have two daughters and can do the school pick up and have a super flexible schedule. I have a 9 month old, so I've taken a year off of personal projects such as @papermondays - focussing only on my day job (I work for a local small business) and commissioned work. At the moment it does feel a little like my art gets 'wedged in' when I have time, which I don't like! I must confess to viewing everything as something potentially useful - I'm by no means a hoarder but I often look at things as how they can be broken down and reused in illustration or prop work.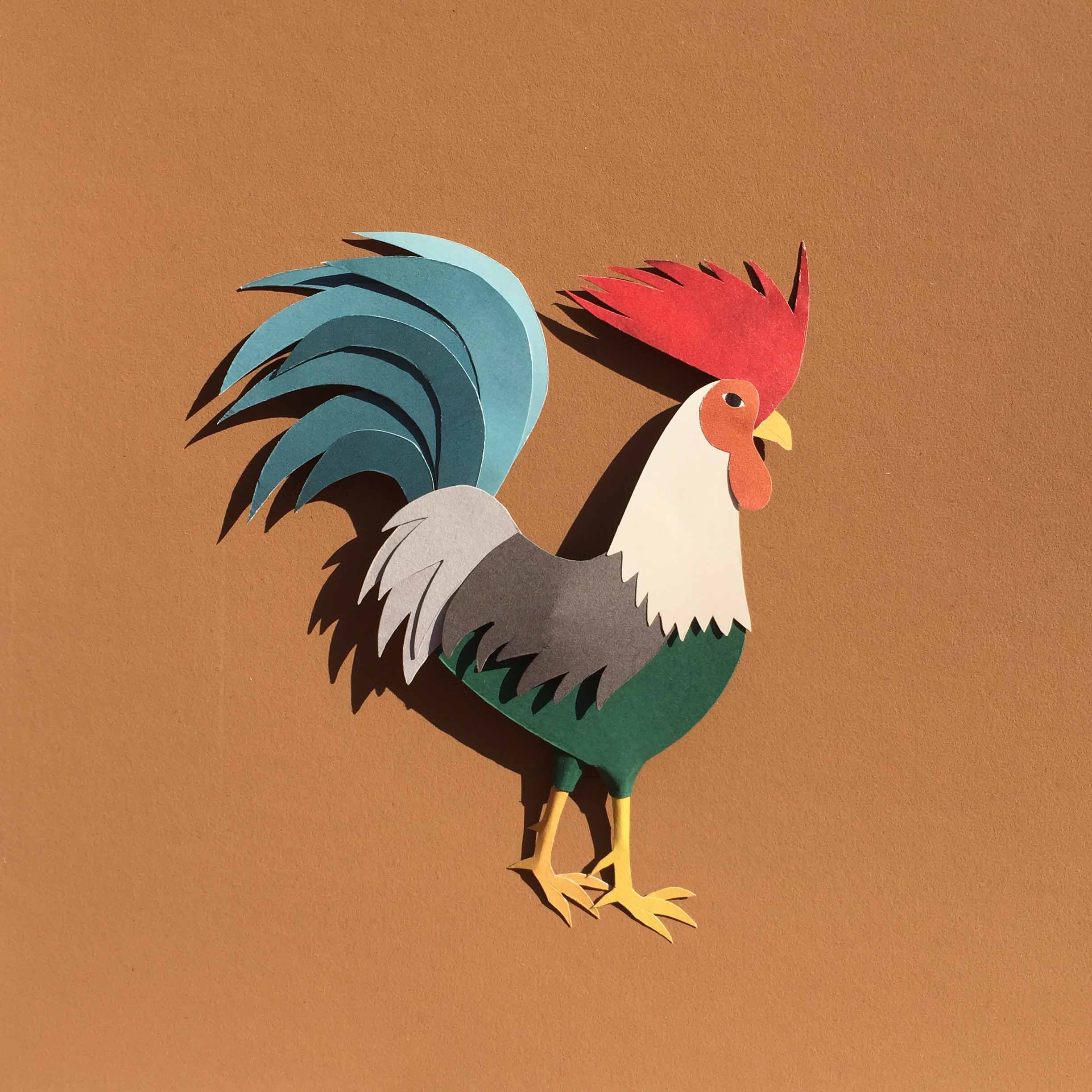 7. Where did you study?
My background is in visual merchandising, which I studied for in Sydney - when I went on maternity leave nearly 6 years ago I decided to study graphic design as well. I still do the odd design job here and there, but to be honest I prefer to put my creative-brain effort into something I'm creating with my hands, rather than my computer. I just enjoy it so much more.
8. Where do you see yourself in five years?
In five years both my daughters will be in school, and I hope to have enough consistent freelance work to be able to rent a small studio space - working from home has so many benefits but our house is pretty tiny! I'm lucky my 5-year-old is respectful of what I do, and my family doesn't mind eating at the kitchen island every night for a month when all other surfaces have been commandeered for a large job.
9. What about in ten?
I guess, owning a house with a backyard studio, and a few select big-name clients!
10. What do you hope to achieve with your art?
It would be nice to have created something that someone looks at in the future the way I look at How Babies Are Made. To have created someone's favourite 'inspiration' work!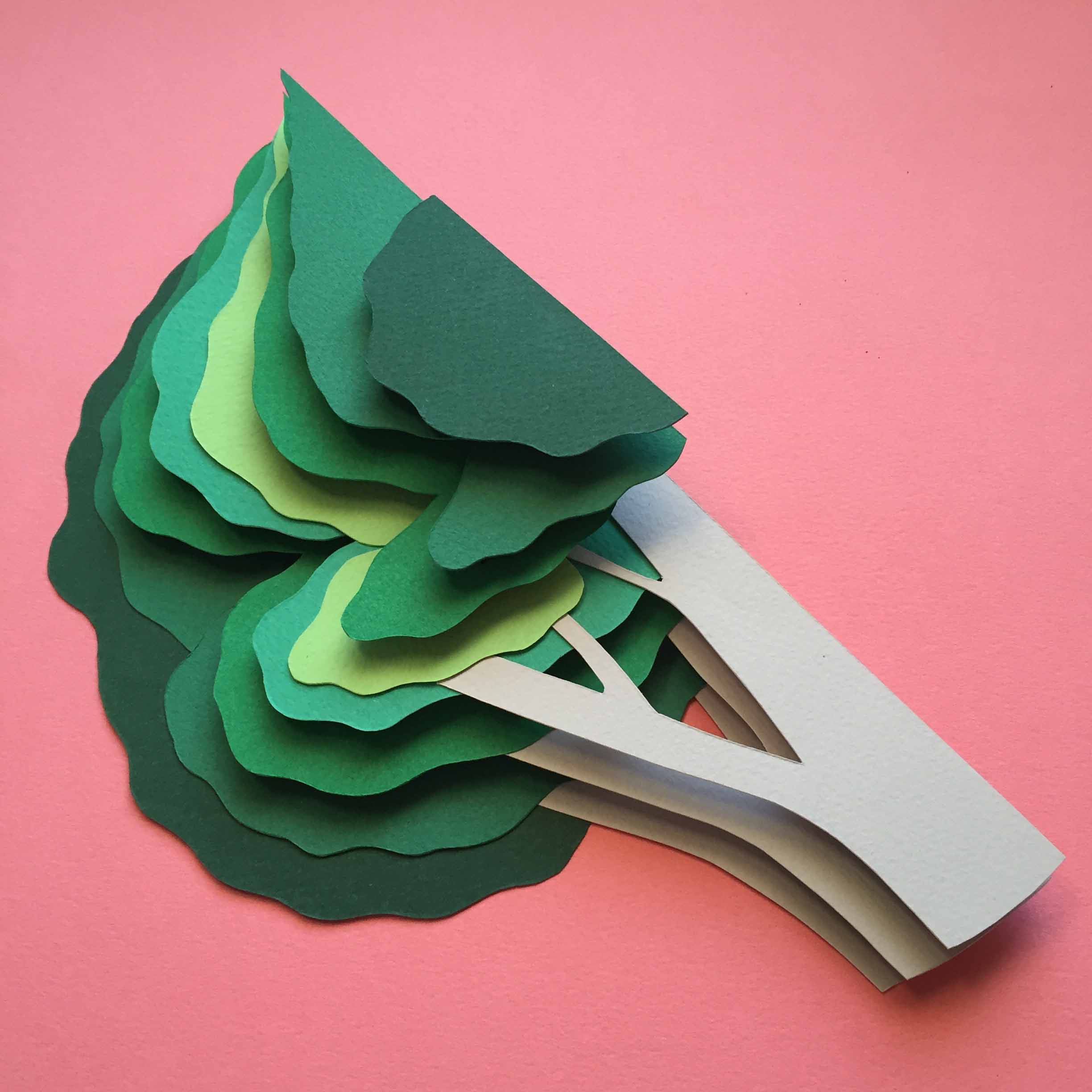 11. Now, tell us a little more about you as a person: what is your favourite food?
I live in Melbourne, so I rightfully eat a lot of avocado and drink a lot of coffee. I'm also fairly addicted to chips (both hot and crisps).
12. Favourite book?
The Bell Jar by Sylvia Plath
13. Favourite genre of music?
My partner is a music journalist so I asked him to name the genre: tasteful indie. I cringe.
14. What are your hobbies?
Making stuff, op-shopping, minor home renovations, and devouring foreign-language crime dramas. I wish cooking was my hobby because I have to do a lot of it and I really dislike it.
15. If you weren't an artist, what would you be?
An accountant. I love how logical it all is, there's a right and a wrong way and that's it. The total opposite to any creative endeavours!