Instagram:
@parkinparkin
Twitter:
@parkinparkin
Website:
www.parkinparkin.com
1. What's your story? Where are you from?
Hi! My name is Michael Parkin and I am an Illustrator based in London. I spent a few years working in jobs that I didn't enjoy whilst scribbling doodles on a pad all day, when I had the idea to make the leap and go to University to study Illustration. I studied at Kingston and absolutely fell in love with it! Since graduating, I have split my time working freelance and working at Penguin, but this month I am moving full-time in to freelance which is exciting!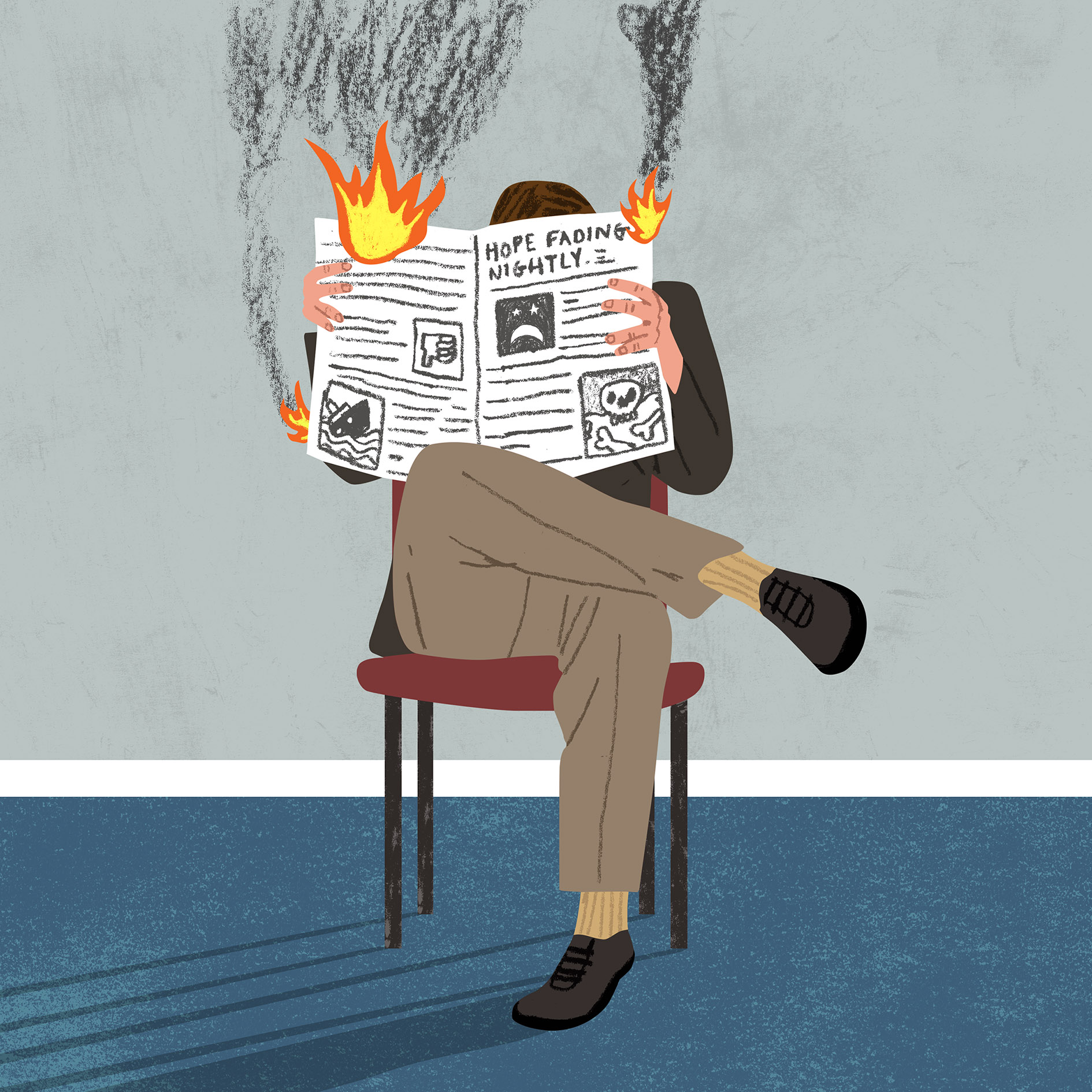 2. Tell us about your aesthetic.
My style developed mainly after university - mixing a drawn aesthetic with a variety of handmade textures. I spend a lot of time experimenting with different mediums to create textures - which are then scanned and put together in Photoshop. I have started messing around with Photoshop brushes recently, but still love doing it all on paper and scanning it in.
3. What is your favourite medium and why?
I buy so many black Caran d'Ache pencils as that is my main drawing tool. I will use these from roughs to finals as they give a really nice dark line - which when scanned is good to colour up. I used to use charcoal pencils but they are quite brittle and my desk ended up covered in dust that was horrible to clean!
4. What is your artistic process like?
My process often varies depending on the project. Usually when I get an editorial brief I will read it through a few times and jot down any ideas I have. If I then have time I will let the ideas stew in my head for a while and make some sketches. I find that I get most of my best ideas when I am laying in bed and my brain is cooling down. Once sketched up, I will choose the best of the bunch and neaten them a bit before sending off. Turning the rough in to a final illustration is great fun, and the challenge is normally getting it to match up with what I have sat in my imagination. Personal projects are slightly different. Sometimes I will have a real desire to draw a boat so I will draw a boat and then turn it in to something. Other times I will have an idea for a longer project, like 'Sweet breams', where I put together my own fishing themed mini-mag which allowed me to be playful and mess around with ideas.
5. Who and/or what inspires your work?
I am inspired by lots of things from daily life, nature and film/TV - but I think it all mostly comes together in the moments when I least expect it and becomes an idea. Usually this is just as I am about to fall asleep and I have to quickly write it down before it's lost forever. This means I have loads of crazy notes on my phone - most of which are useless and impossible to understand in the morning!
6. What role does art play in your life? How does it change the way you view the world?
I am pretty lucky in that I have managed to turn my hobby in to my work and there's not a day that goes by that I'm not grateful for that. I try to regularly go to exhibitions (but shamefully don't get out to enough) and keep up to date with what people are doing online. There's so much amazing stuff out there and I can spend hours looking at it!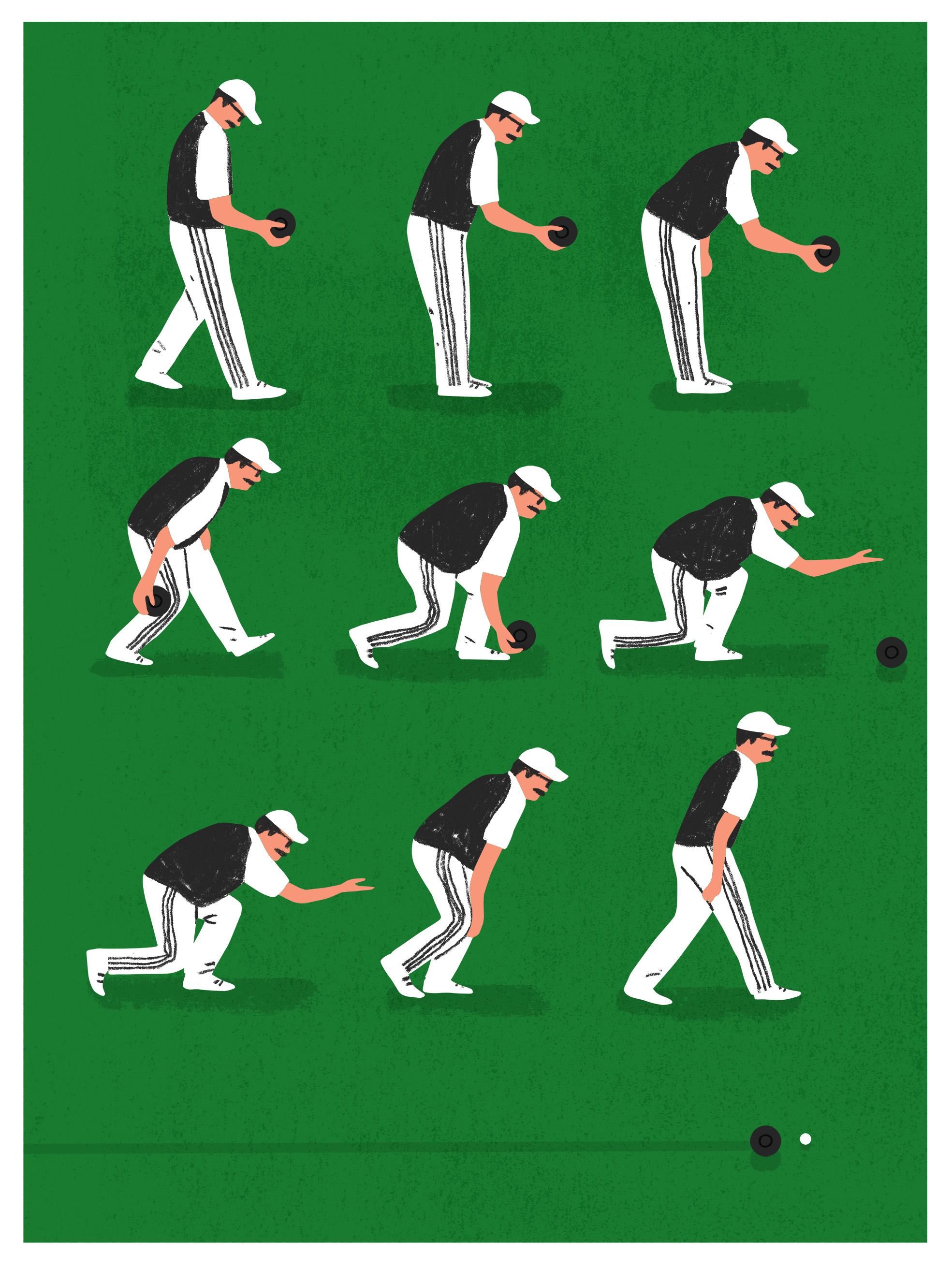 7. Where did you study?
I studied Illustration/Animation at Kingston University, which was great fun and I met some of my favourite people there!
8. Where do you see yourself in five years? Working in an agency?
I'm not really sure where I will be in 5 years - I am enjoying being freelance at the moment, but maybe one day it would be cool to set up a design studio with some friends. I think that would be really rewarding and I can't imagine anything more fun than meeting with friends each day to work on illustrations!
9. What about in ten?
This is even harder than imagining 5 years in to the future. At the moment my work is quite unpredictable and I like the surprises that it throws up. One day I would like to teach I think, so maybe a move towards University lecturing?
10. What do you hope to achieve with your art?
I think so long as each piece makes somebody think or feel something I am happy! I am starting to explore animation at the moment and am really enjoying that, I would like to put together my own animated short one day. I have lots of ideas floating around - just need to find the time to work on them!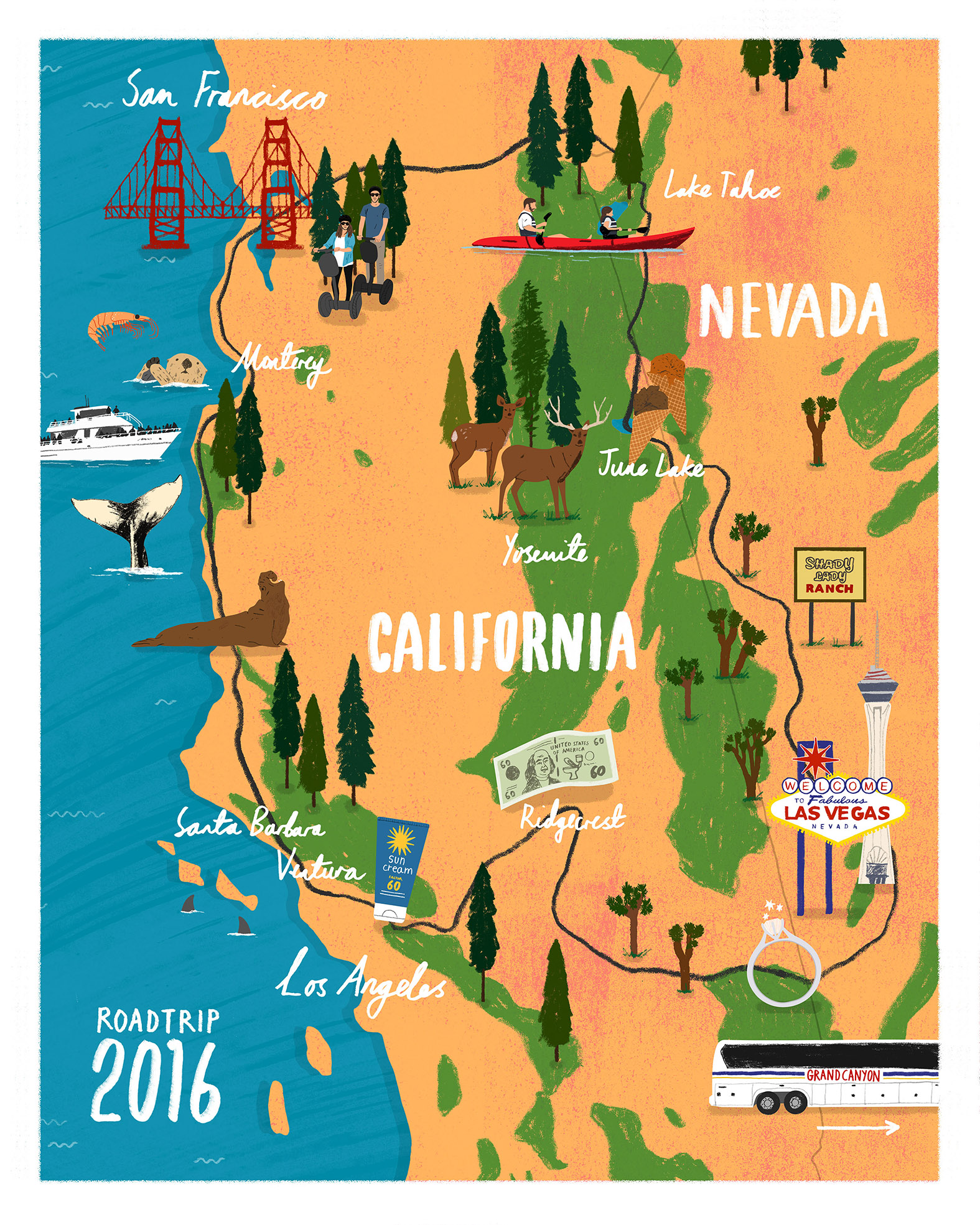 11. Now, tell us a little more about you as a person: what is your favourite food?
I like food. I would endlessly eat if I could, but that would definitely make me a bloater! One of my favourite foods is chicken goujons - I can eat them anytime.
12. Favourite book?
I'll never forget reading Treasure Island one Summer. I remember it really striking my imagination - it was really sunny in my parents' garden at the time and that helped! Shamefully I don't read often, it's something I definitely want to make more time for this year.
13. Favourite genre of music?
I am in a band called Olympians who are often put in to the 'Math-Pop' genre. I am a big fan of a lot of other bands from this genre, such as Tubelord, Tellison and Dutch Uncles.
14. What are your hobbies?
I play drums in the band as mentioned above, between that and illustration my time is pretty much filled. Any time left over I like to spend with my girlfriend and friends - going for walks and to the coast. I also enjoy beer much more than I should, although I'm not sure you can count that as a hobby.
15. If you weren't an artist, what would you be?
I'm not really sure. I have often thought about being a policeman, but I don't think I would be tough enough for the job!