Instagram:
@parkol_design
Website:
www.parkoldesign.com
1. What's your story? Where are you from?
I am from Saint Petersburg, Russia. I draw all my life. My hobby became a job not so long ago. In general, I worked as a designer, but I didn't have to draw much there. Later I realized that I want to devote my life to illustration.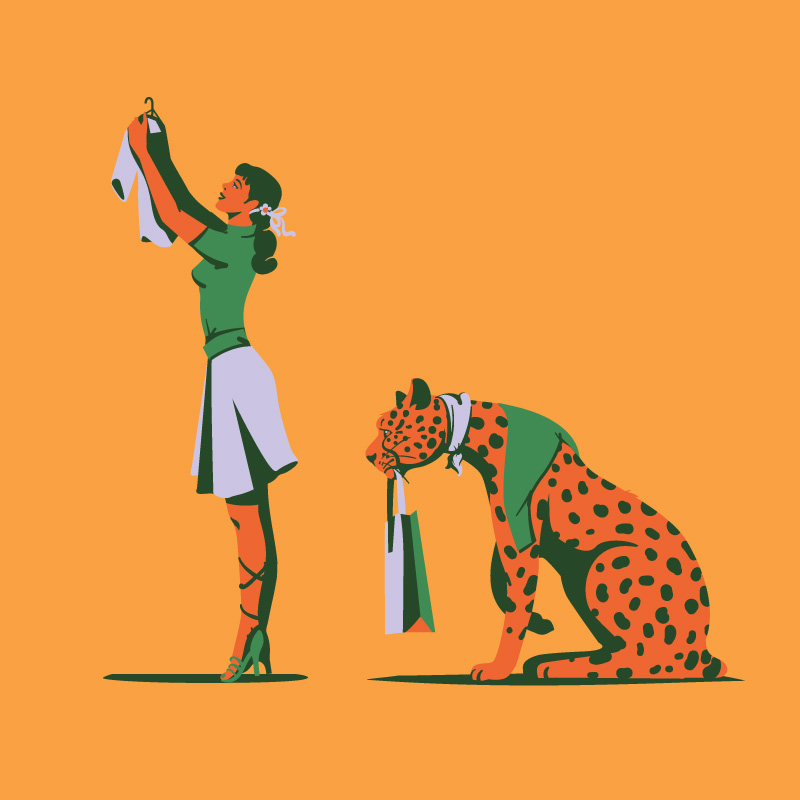 2. Tell us about your aesthetic.
I pay particular attention to the form in the composition. It is important to me that the object is very recognizable and understandable. And of course, I always try to find very beautiful lines that would harmonize well with each other.
3. What is your favourite medium and why?
I draw sketches on paper, then transfer them to Photoshop and after that I finish my illustration in Adobe Illustrator. I prefer not to use a large number of colors. I try to find interesting combinations and plots. Most of my illustrations are about wildlife, ecology, and travel. This is what inspires me from childhood.
4. What is your artistic process like?
It is always different. Sometimes I just come up with a plot and draw. Sometimes I watch a documentary about nature and get inspired by it. Sometimes I make a bunch of sketches on paper and realize that I like some ideas. When you sketch on paper, it's always magic. A living drawing always has a completely different energy. A simple pencil and paper is an ideal combination. Everything else is decoration.
5. Who and/or what inspires your work?
My family, my wife, my city, my planet inspire me. It can be anything.
6. What role does art play in your life? How does it change the way you view the world?
Art plays a huge role in my life. I can't say that I am more a fan of art than nature. There are a lot of interesting things in life.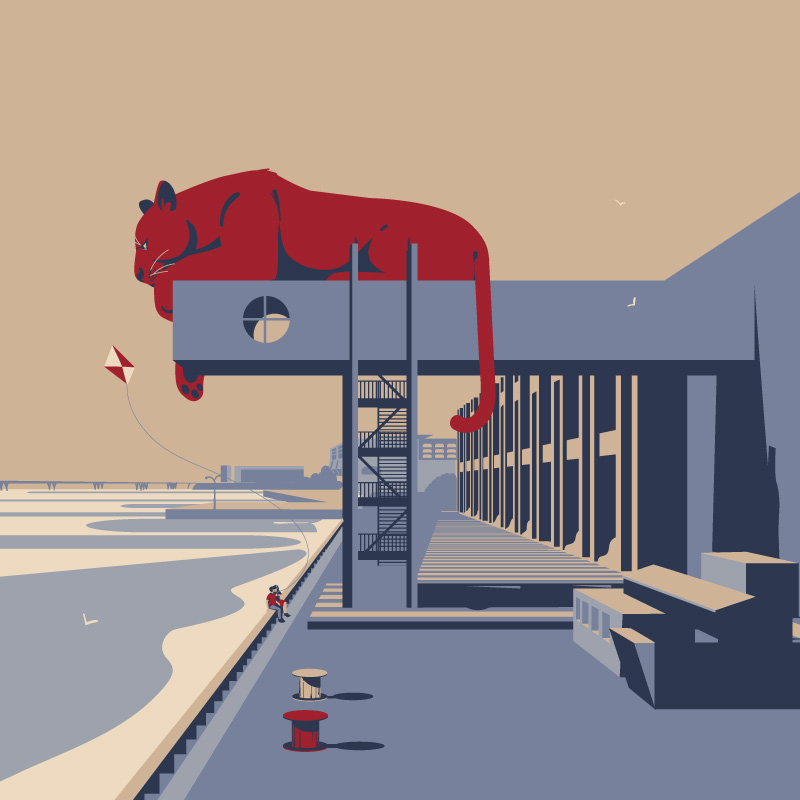 7. Where did you study?
I attended various art schools, I learned a lot myself, and even now I go to drawing courses at the Stieglitz Academy. This helps me to be more constructive in drawing.
8. Where do you see yourself in five years?
In Russia, we have a saying: If you want to make God laugh, tell him about your plans. But, of course, you need to continue to work on yourself and strive to become even better. I want to continue to be a successful illustrator and develop my professional skills. I am currently working with the IllustrationX agency.
9. What about in ten?
I really want to do few exhibitions. Perhaps I will still open my online store, where you can find my prints, souvenirs with my illustrations. It would be interesting for me to work on covers for musical bands. I really like the format of the album or single and I have something to offer. Actually, I would like to cooperate with the music industry, but I do not want to forget about the wildlife.
10. What do you hope to achieve with your art?
This is my dialogue with the world. I want to show the beauty of our planet and its inhabitants. With my art, I try to attract people to environmental problems on Earth.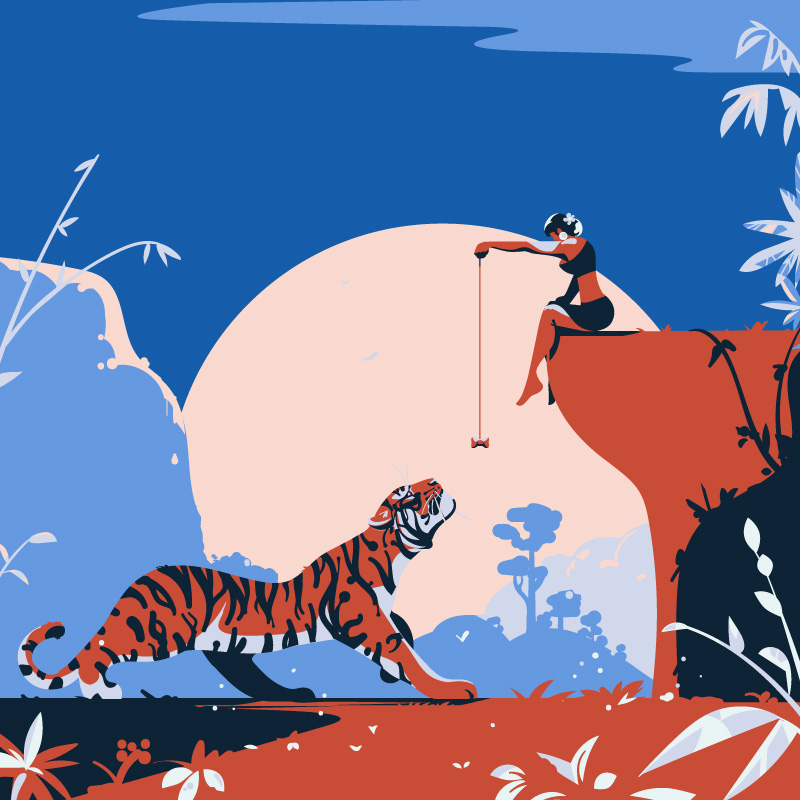 11. Now, tell us a little more about you as a person: what is your favourite food?
I like Russian cuisine, Italian cuisine. I love mashed potatoes with meat. Meatballs, aspic, pasta, beef stroganoff. I really love Finnish pastries, for example, Vaasan vaniljainen viineri. I tried baking a lot where, but no one makes these buns better than the Finns. Kvass, Italian wine and Ceylon tea are my favorite drinks. There are a lot of delicious food in the world, the only thing I do not really like spicy food.
12. Favourite book?
I can't say that I have a favorite book.
13. Favourite genre of music?
If the music is beautiful, if it sounds great - I do not care about the genre.

There are music bands that I love for many years. KINO is a Russian rock band with leader Viktor Tsoi. They wrote awesome songs. And, most likely this is the most significant group in Russia over the past 40 years. I also love the English band Pet Shop Boys. They write beautiful melodies and lyrics. Anyway, I love a lot of everything.
14. What are your hobbies?
My hobbies are music and travel. I write music and arrange it. I have a small studio at home, with few synthesizers and a midi keyboard. I remix and write my own music. Sometimes I upload something on the Internet, but not everything I created.
15. If you weren't an artist, what would you be?
Zoologist animal painter. As a child, I wanted to travel the world, watch animals and draw them.