Instagram:
@patswerk
Behance:
www.behance.net/patswerk
Website:
www.patswerk.nl
1. What's your story? Where are you from?
Hi, we are Patswerk. An illustration & animation studio from the Hague, the Netherlands. Founded in 2008 by long time friends Ramon, Rogier and Lex. Originally we started as a graffiti crew. However after realizing that we weren't the law-breaking types, we decided it would be easier to start drawing on the computer instead of walls.
2. Tell us about your aesthetic.
We like simple shapes and funky colors. And moustaches. Our main focus is character design and we always strive for something that makes people smile.
3. What is your favourite medium and why?
Even though we still like to sketch on paper, our final work is 99% done digitally. We also prefer vector to pixels. This gives us the control to make small edits and tweaks to get the final image just to our liking.
4. What is your artistic process like?
Every project is different, but often we start with some rough sketches. We also pick out a color pallet early in the process, because having a limited pallet has a great impact in the choices you make when designing.
5. Who and/or what inspires your work?
Other artists inspire us. There are so many people around doing cool stuff. And that inspires us to work very hard and do cool stuff as well. But also having our studio space, that we share with friends, is always very inspiring.
6. What role does art play in your life? How does it change the way you view the world?
Art (and illustration and graphic design) plays a great role in our lives. Being professional illustrators allows us to do what we love for a living. I'm not sure it changes the way we see the world, although it bugs us when we see a badly kerned logo or badly drawn characters.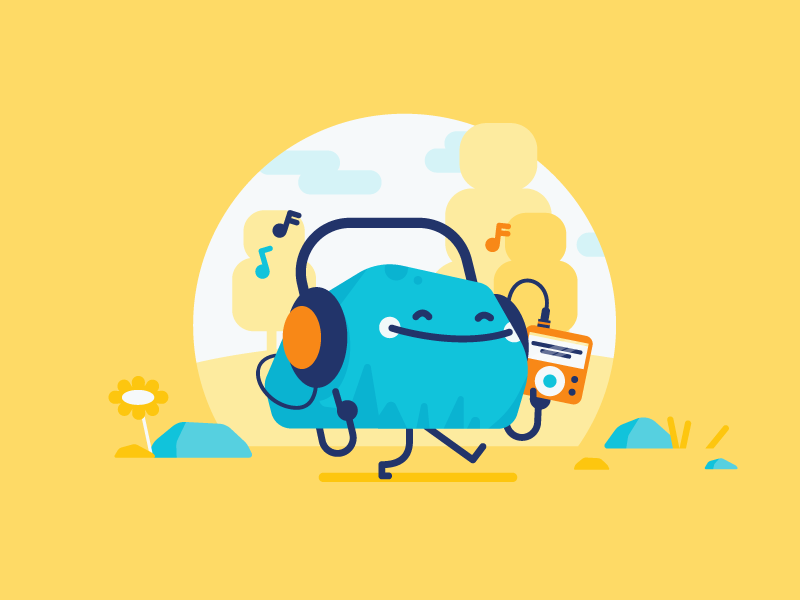 7. Where did you study?
We all did different studies, like Graphic Design, Communication. But no one studied Illustration. Illustrating was always something that we did on the side.
8. Where do you see yourself in five years? Working in an agency?
Still working together as Patswerk. Maybe we hire some extra illustrators and animators, so we can focus more on art direction. We only started animating about a year ago, so I can really see that part of our studio growing a lot.
9. What about in ten?
Same as above, but in space.
10. What do you hope to achieve with your art?
Our main goal is to make people smile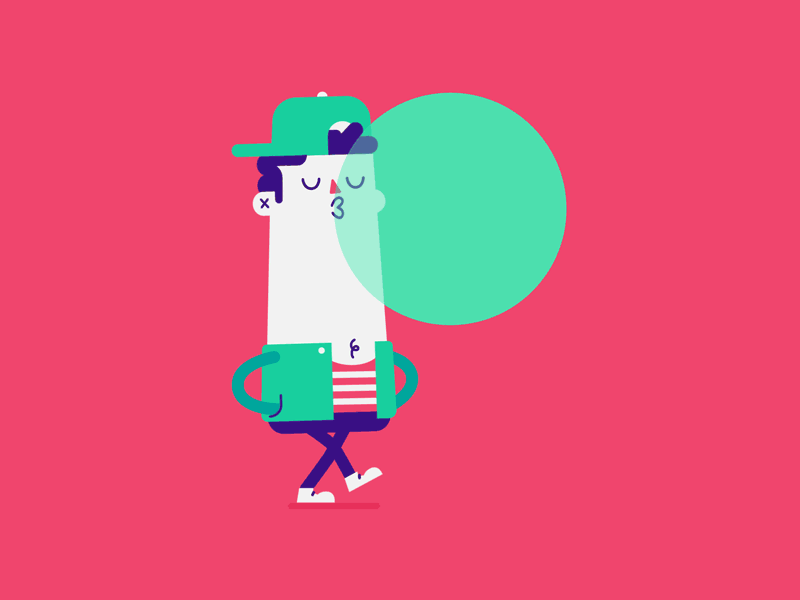 11. Now, tell us a little more about you as a person: what is your favourite food?
Since we are a group of 3, we have many different favorite dishes. But the studio favorite is definitely charcuterie. which is best enjoyed with a home brewed beer.
12. Favourite book?
Viking in Love by New York Times bestselling author Sandra Hill.
13. Favourite genre of music?
Our studio playlist varies from hip hop to electro, and from rock to soul. The tunes tend to get more electronic and louder towards Friday.
14. What are your hobbies?
Everything beer related. Further more we are big bike, plant and table soccer enthusiasts.
15. If you weren't an artist, what would you be?
An acrobatic trio