Instagram: @pauladiaguiar
1. What's your story? Where are you from?
Hi! I am Paula de Aguiar, I was born in Recife, Recife is in the Northeast of Brazil, a very cultural region, full of colors. I was a very imaginative and creative child, I loved playing alone or with friends, and drawing women from a magazine that came to my house every month, as a teenager I stopped drawing and decided to dedicate myself to photography, it was what I had decided to do, although I like to draw and always watch videos about digital illustration, I didn't get attached to the idea of being an illustrator, until one day I passed the entrance exam and started studying Visual Arts at the university in my city, in the same year that I started college, I went to the Instituto Federal of the neighboring city, I had a chair that was digital illustration and that's when I got involved with illustration again and here I am!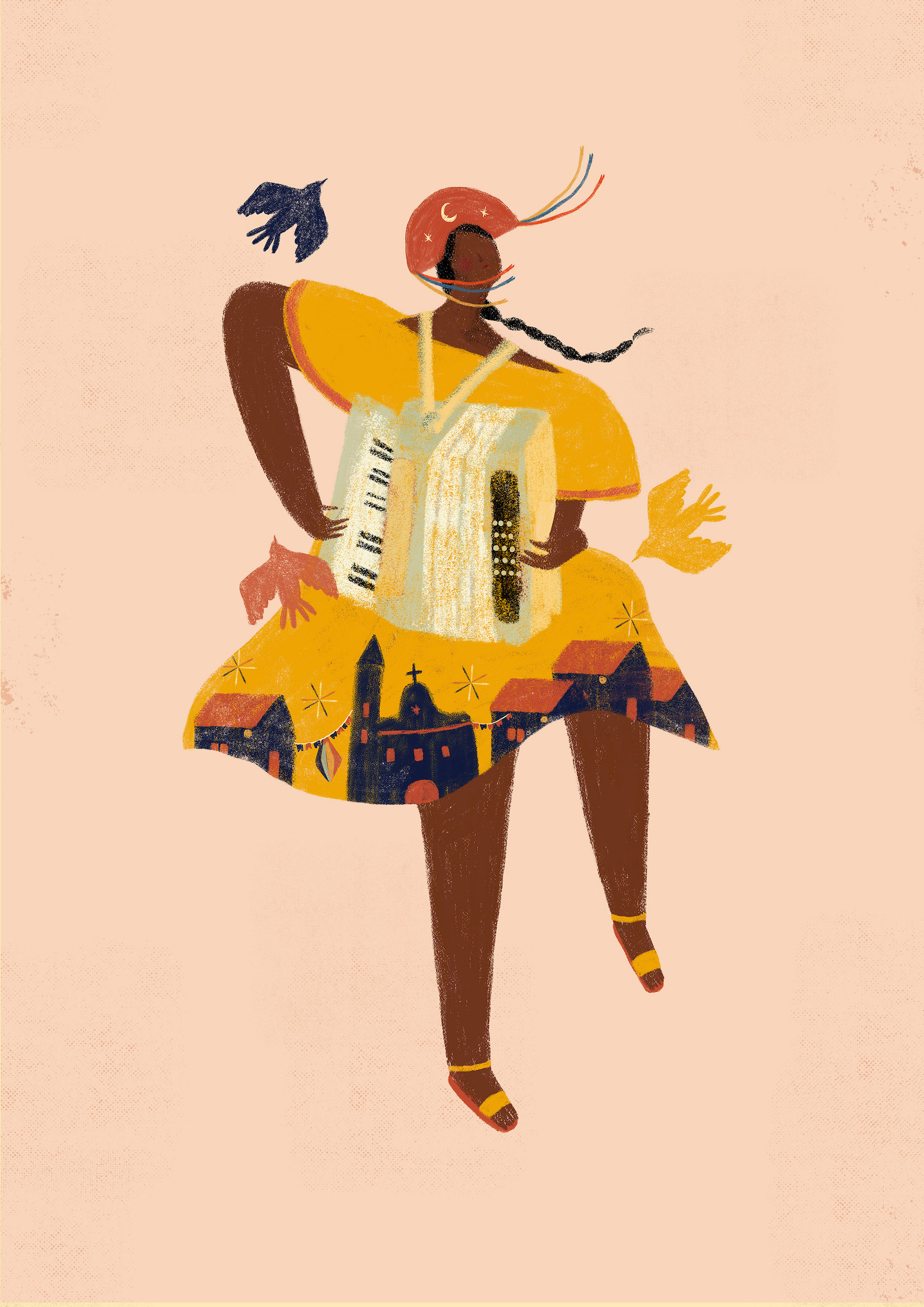 2. Tell us about your aesthetic.
I love textures! I think the drawings I made of women in childhood influenced me a lot in what I do now, the Pernambuco/Northeastern culture also influences a lot what I do.
3. What is your favourite medium and why?
I make sketches on paper and paint digitally, I love colored pencils and acrylic paint.
4. What is your artistic process like?
I like to look for photographic references and also for music, films and animations and put everything that comes to mind on paper, whatever paper I find. I also record audios to remember an idea that came up to put in some project.
5. Who and/or what inspires your work?
Photography, folklore and fantasy stories.
6. What role does art play in your life? How does it change the way you view the world?
A way to escape from reality, I can create everything I want in drawing. I can invert the size of things, a big woman, a tiny house, I can take everything I am feeling without having to speak.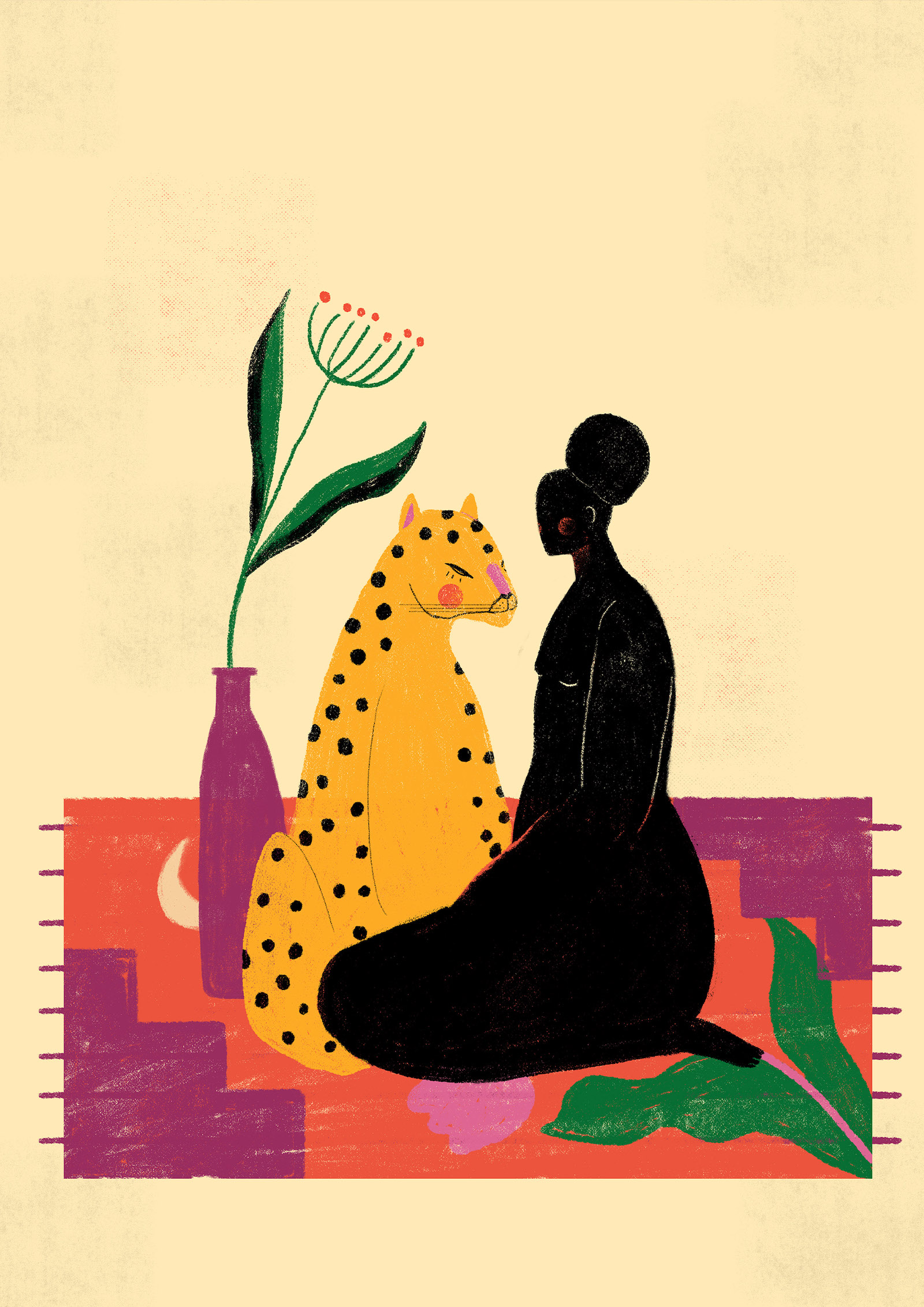 7. Where did you study?
I did Computer Graphics at the Instituto Federal de Pernambuco (IFPE) and Visual Arts course at the Universidade Federal de Pernambuco (UFPE)
8. Where do you see yourself in five years?
I hope to improve my style and try new techniques and forms, I would also like to have completed an animation project for ANIMAGE (Pernambuco International Animation Festival) that has been in the drawer for two years, I would also like to get to know Latin America, drink a little of this culture that I love and that can add a lot to my work.
9. What about in ten?
In ten? I hope to continue living from my art, to live far from the big city, in an interior surrounded by trees, with my dog, writing and illustrating children's books, I also hope to have matured as an artist, improved my trait, participate in incredible projects.
10. What do you hope to achieve with your art?
I hope to continue doing this and I hope that people continue to like what I do because I like to do what I do.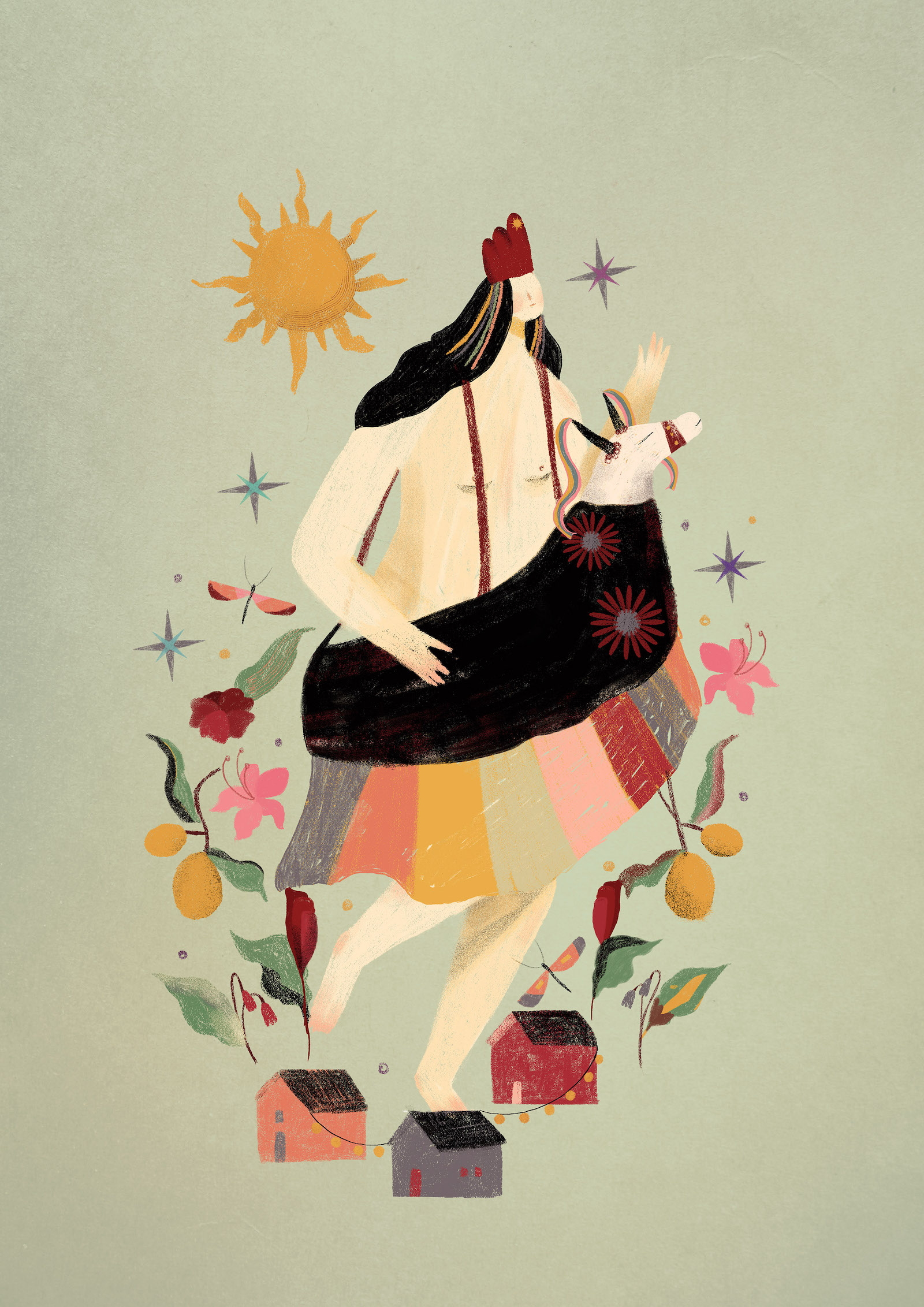 11. Now, tell us a little more about you as a person: what is your favourite food?
I really like sushi, also Brazilian and Mexican food, I love chocolate and Bolo de rolo from Pernambuco.
12. Favourite book?
I couldn't choose a favorite, I will say four Coraline, Alice Through the Looking Glass, A Study in Scarlet and As melhores crônicas de Fernando Sabino.
13. Favourite genre of music?
I love Brazilian popular music (MPB) and Latin American folk music.
14. What are your hobbies?
I like to grow plants and ride a bike.
15. If you weren't an artist, what would you be?
I really don't know, I can't imagine myself outside the art world.