Instagram: @paulinacholeva
1. What's your story? Where are you from?
Hi, my name is Marion, I'm an illustrator based in Toulouse, France and I live in Toulouse since I'm a baby. I made my studies in Toulouse too.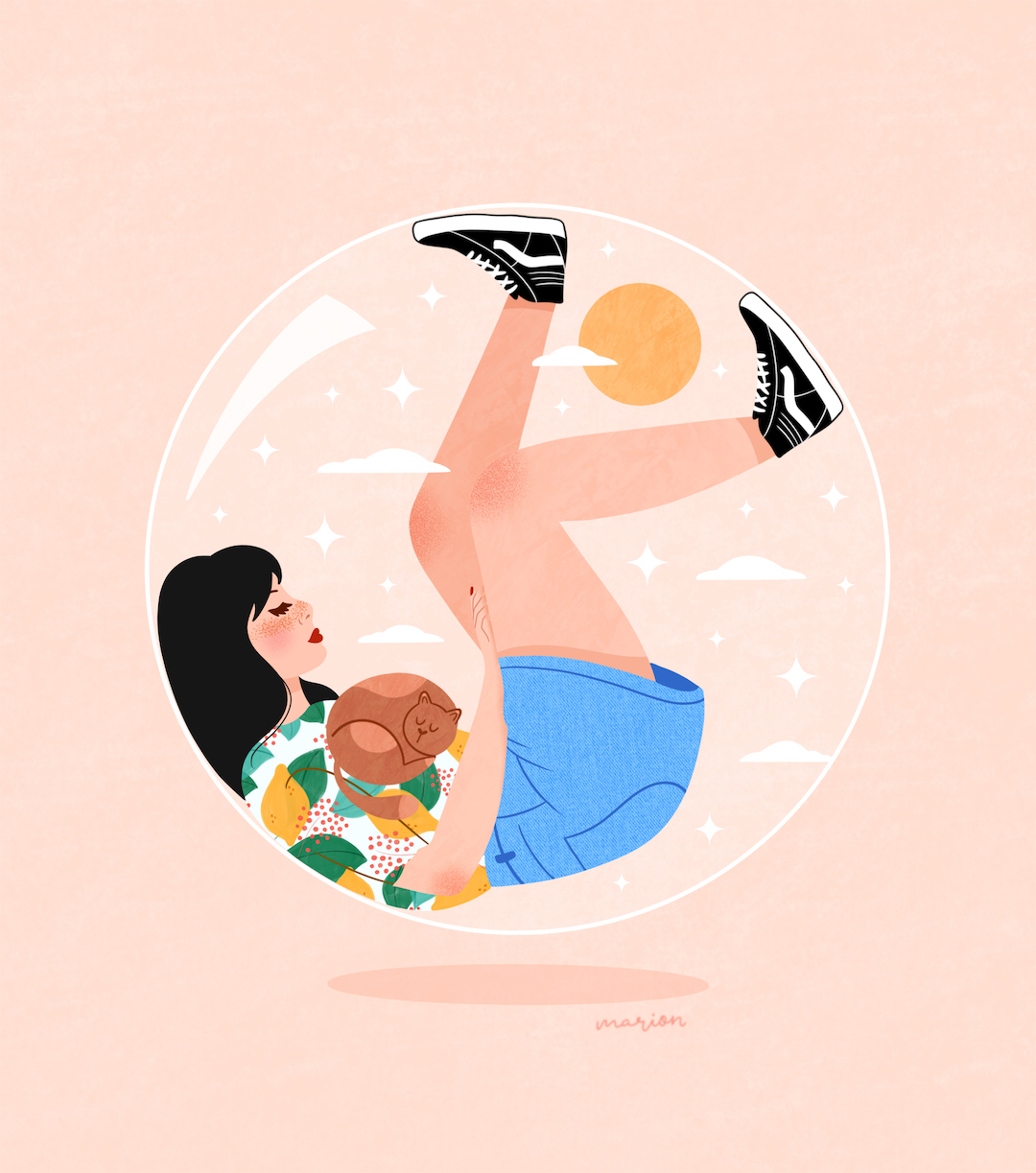 2. Tell us about your aesthetic.
I think my work has a dream-like universe, I like to create a universe with different things, for example, create a lemon house in the sky. I like to draw landscapes, women, animals. Nature is a big source of inspiration for me!
3. What is your favourite medium and why?
I started drawing with a simple paper and pencil and step by step I discover digital work. I create my illustrations on iPad Pro now with procreate or Adobe fresco. I think the iPad is so convenient because you can work everywhere and because it's so easy to draw with Apple Pencil.
4. What is your artistic process like?
For my personal work, I do not draft, I simply try different ideas, associations and I let my imagination create something. I like this process when there is no pressure just fun.
5. Who and/or what inspires your work?
Nature, woman, dreams inspire a lot of my work! I like to watch the work of different artists too on Instagram!
6. What role does art play in your life? How does it change the way you view the world?
I draw all the time, for work or just for me. I think I can't imagine not drawing something in a day. I like to observe little things all around me, I think sometimes I notice some details in everyday life.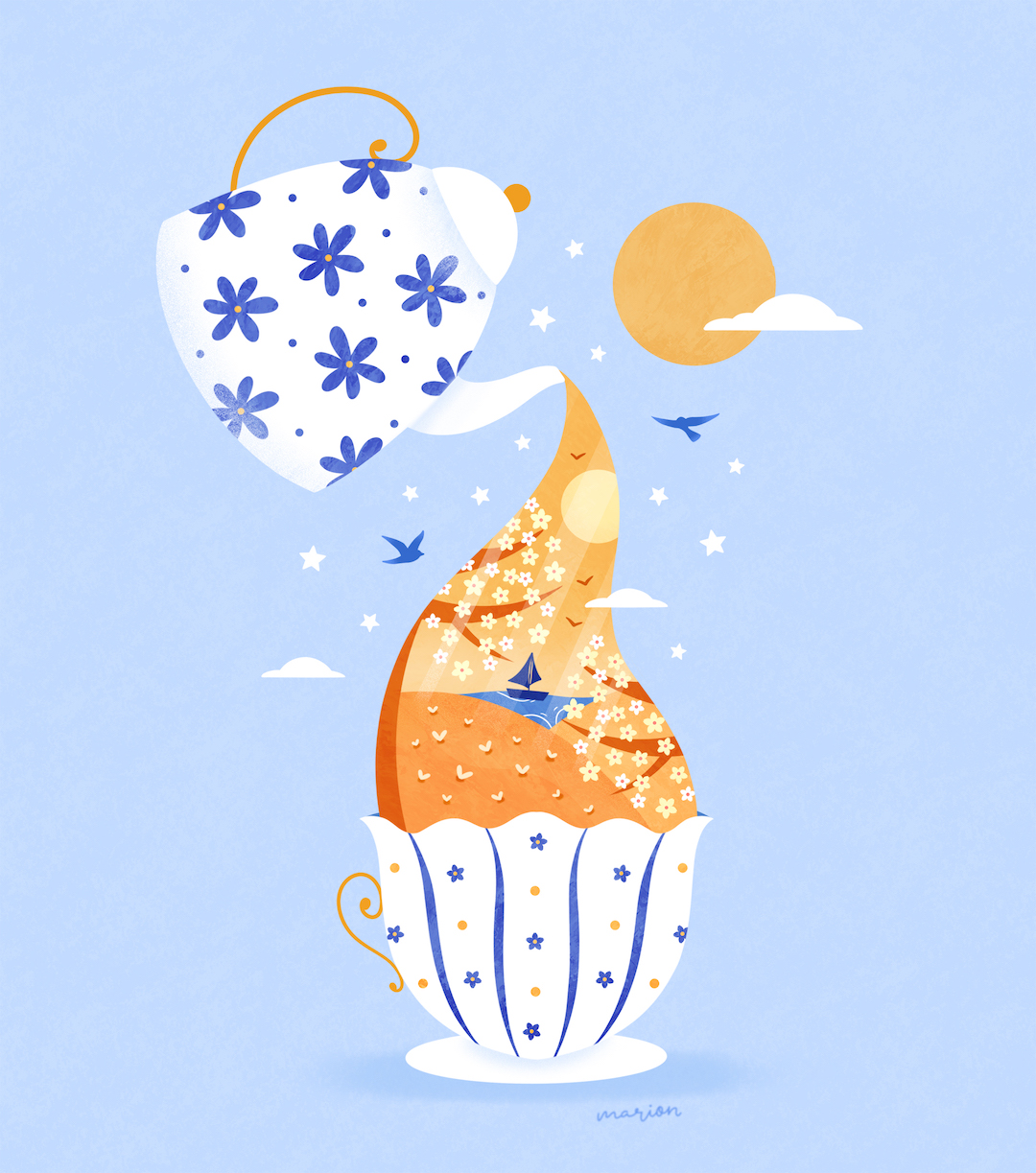 7. Where did you study?
I study in Toulouse. I made art studies during 5 years at Université Toulouse Jean Jaurès.
8. Where do you see yourself in five years?
I hope in 5 years I always draw for clients!
9. What about in ten?
And in 10 years too, I hope I can always live off my passion. Maybe I will have a house with a garden where I can draw :)
10. What do you hope to achieve with your art?
I hope my work can give a little touch of magic to people's life. When someone tells me: you make me smile with your draw, or this is so cute this draw gives me comfort in my day I'm like: wow you gonna make me cry guys it's so cool.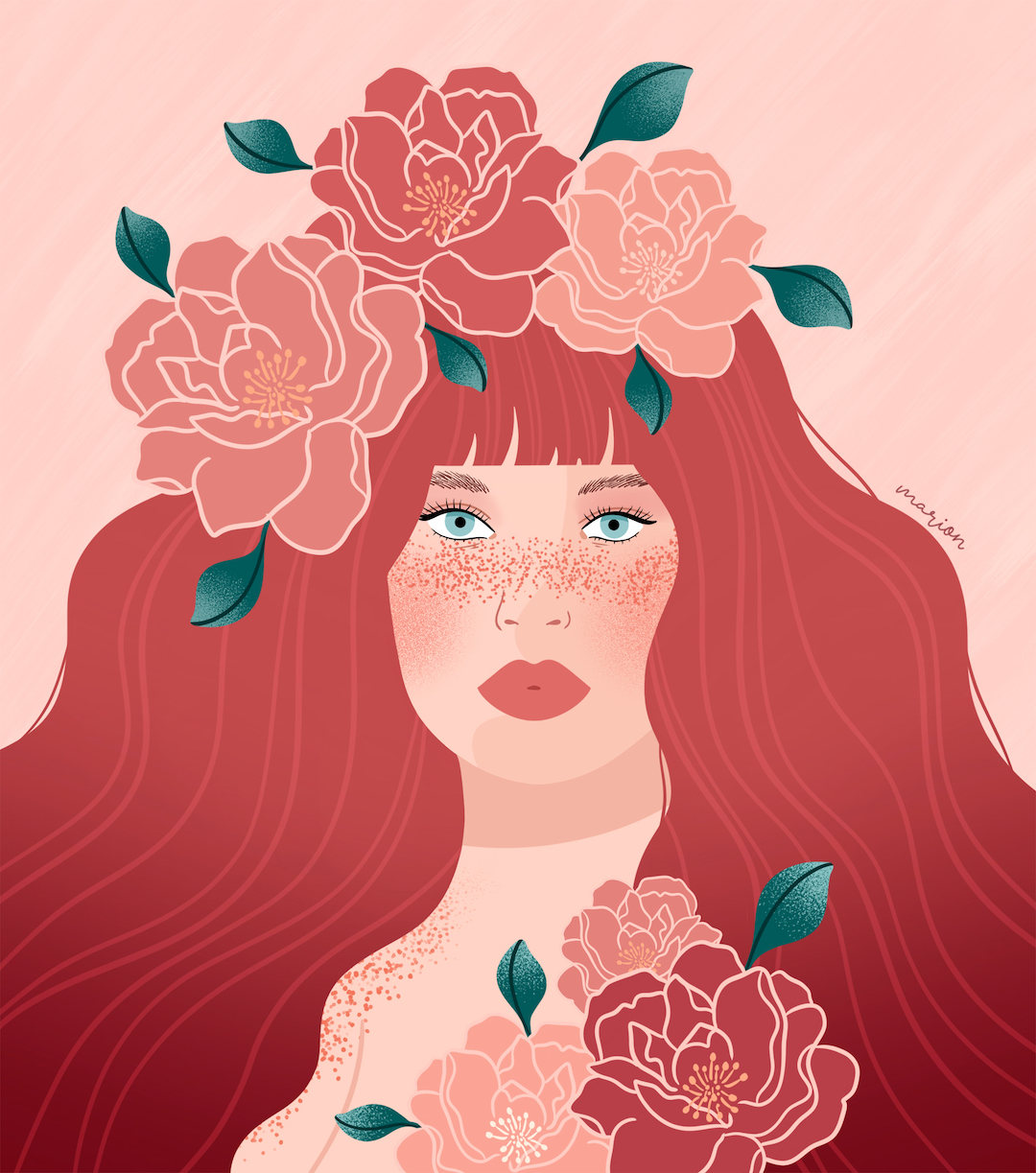 11. Now, tell us a little more about you as a person: what is your favourite food?
I love Humus like I eat hummus every day, so I love Lebanese food, cookies, burgers.
12. Favourite book?
I'm not a big reader, I have a lot of books but those are books about art, photography, plants and feminism. During my studies, one book that touched me about perception of photographs was: Roland Barthes La Chambre claire.
13. Favourite genre of music?
I honestly listen to different genres of music! One of my favorite artist is definitely BANKS, I like her music so much!
14. What are your hobbies?
I like to take care of my plants, photography, eat, and also walk I can walk for few hours just to disconnect.
15. If you weren't an artist, what would you be?
When I was a teenager, I wanted to become a palaeontologist. But now maybe a job with plants or animals!