Instagram:
@paulwindle
1. What's your story? Where are you from?
I grew up in Arlington, TX. I lived there up until I was 23 and then I decided I wanted to go somewhere else. A friend of mine who had been living in Brooklyn decided to move back to Texas. He lived in a gnarly basement bedroom that was really cheap. I could afford to take it over, so I did. I lived in NY for 3 years made some good friends and got connected with the art/illustration community there. During that time I did this job where I made some drawings for an animated commercial. It was the first time I had ever seen my drawings move and it freaked out my mind.. so I decided I wanted to work in animation and live in LA, because it seems like where all that happens and it's a nice place. I moved to LA and eventually got a job as designer at Fox ADHD. I only worked there for like 5 months before the show that I was working on got canceled, but I became friends with a lot of super talented people from that studio. In my head I think of it as sort of like SNL in the 70's but for young animators and illustrators lol. I'm sure a lot of those people will be going on to do really amazing things. After that I didn't really pursue working on a show again. Maybe I will at some point, but I'm enjoying working on my own for now. Now I'm freelancing and sharing a studio with friends in Chinatown.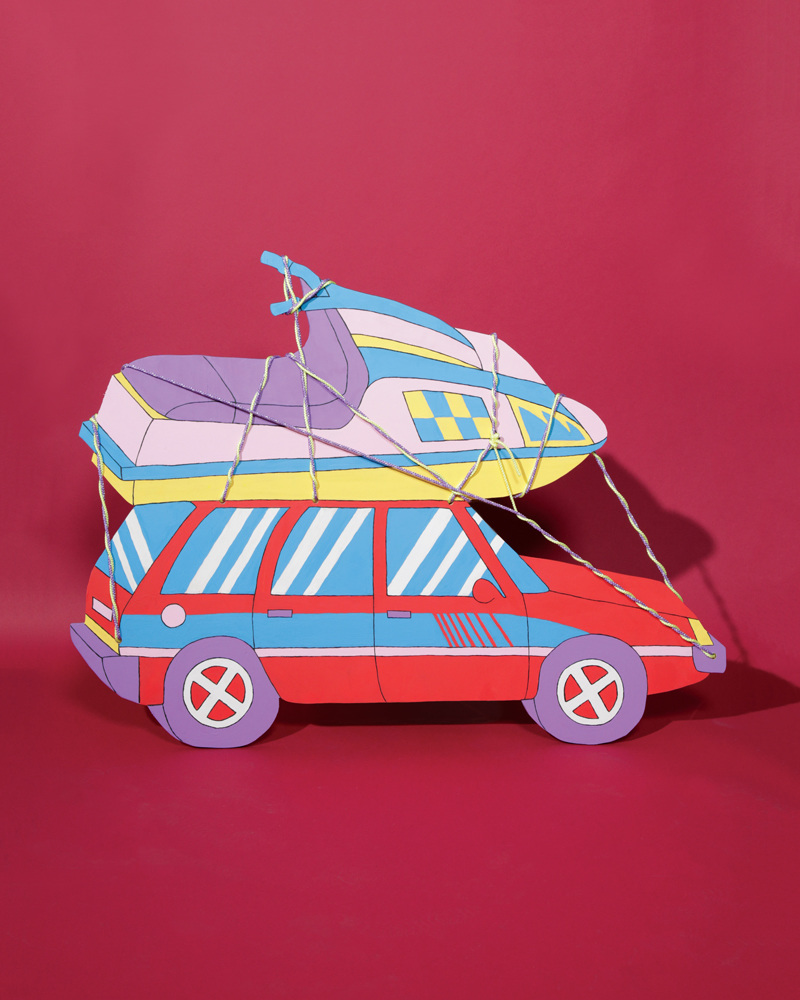 2. Tell us about your aesthetic.
Characters, objects, scenes usually shown with lines and flat colors.
3. What is your favourite medium and why?
I like pencil. They're good for drawing.
4. What is your artistic process like?
I like how Basquiat would listen to music, watch TV, hang out with friends and paint all at the same time. It's like feeding your head with ideas and then seeing how it spits them out. I kind of approach things that way too. I like taking in images, tv shows, movies, books, music, walking around, etc.. sometimes I'll watch or listen to the same things over and over again and then maybe I'll have idea for something. I used to draw mostly on paper, but now a lot of my illustration or animation work is drawn by hand on a cintiq and colored digitally. I've found it to be the fastest way to work but it's a love/hate relationship because I don't always want to be sitting in front of a computer and I don't always want my work to have that digital illustration look, but I really like getting my ideas out quickly.
5. Who and/or what inspires your work?
Tadanori Yokoo, Seymour Chwast, Paper Rad, Margret Killgallen, Alec Soth, CF, Mike Mills, movies about ragtag groups of youngsters, my friends, skateboarding, walking around LA, idk
6. What role does art play in your life? How does it change the way you view the world?
Making art is empowering. I don't have to accept things the way they are, I can make my own stuff. It's also a kind of a way to connect with people. I've met a lot of friends just through being a person that makes stuff. https://vimeo.com/216357038
7. Where did you study?
Short Elementary, Gunn Jr High, Arlington High School, UT Arlington, Internet .
8. Where do you see yourself in five years? Working in an agency?
I think i'd be making animated movies with friends, maybe in a cabin in the forest.
9. What about in ten?
I'll be taking my kid to hover soccer practice in our hover car.
10. What do you hope to achieve with your art?
For me making art is a way of getting to do all the things that I don't get to do in real life and creating stuff that I want to see that doesn't already exist. That's pretty much what I'm trying to do.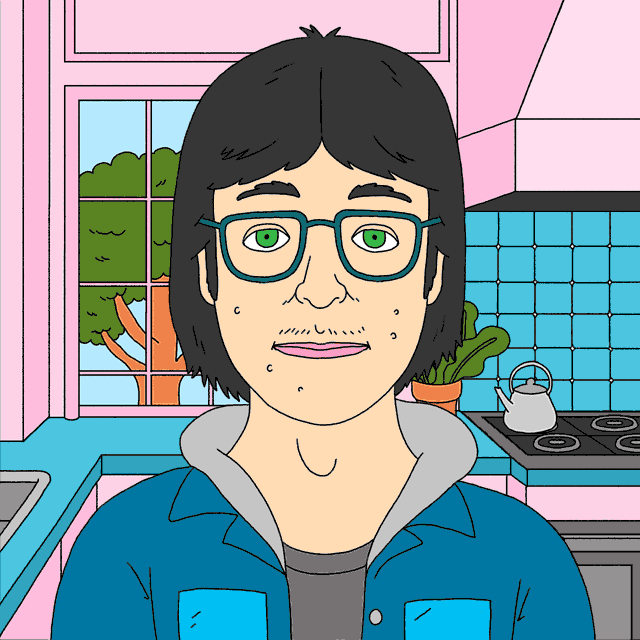 11. Now, tell us a little more about you as a person: what is your favourite food?
Crispy rice salad, Brisket, Ramen
12. Favourite book?
I like Wind Up Bird Chronicles by Murakami, also the Powr Mastrs series by CF
13. Favourite genre of music?
Idk, I've been into George Harrison, China Crisis, Nick Heyward, Cyndi Lauper, and Alex G lately.
15. If you weren't an artist, what would you be?
A homeowner.