Instagram: @pawlickindog
Website: www.pawlickin.art
1. What's your story? Where are you from?
I'm originally from Germany and live in the lovely south of France, where the weather is nice all year round. I'm an illustrator, artist and designer. Currently, I'm in love with children's books and short animations. I love to imagine universes for my characters to live in. At the moment I'm working on a book project in collaboration with my aunt Nicole Walter, who is a novel writer. It's her first book for kids too, so working out the story back and forth between text and illustration is very exciting for both of us.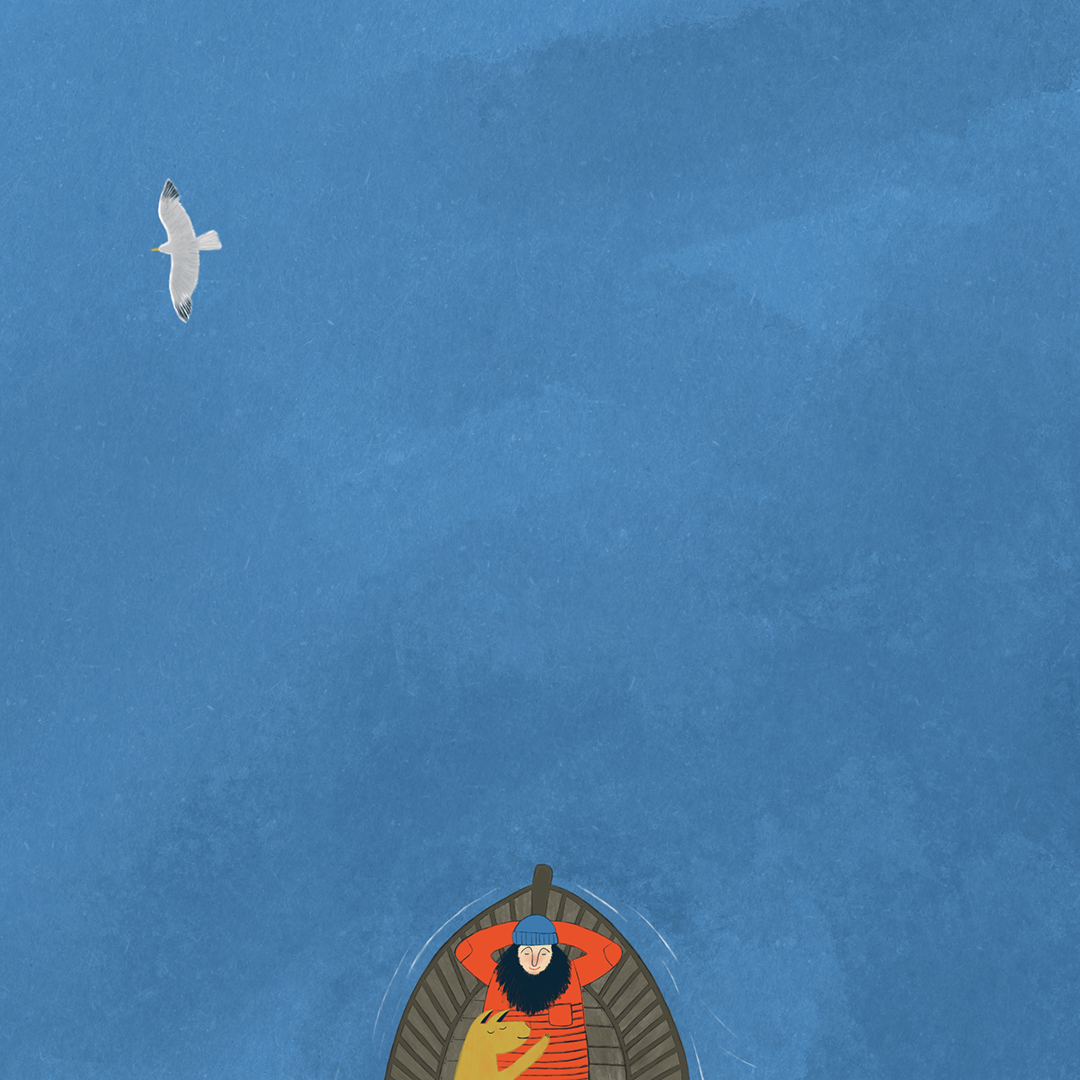 2. Tell us about your aesthetic.
I find a lot of inspiration in german kidlit from the 80s, the very books that I borrowed from our local library during the 90s. I like expressive colors, and a hand-drawn feel.
3. What is your favourite medium and why?
I draw mostly digitally for the moment. There's a great luxury in being able to hit the reverse button. But I look forward to experimenting with traditional mediums in the future, and at the moment I work on a series mixing photography with drawing.
4. What is your artistic process like?
Usually, some idea hits me, a detail, a word, a character or a movement. The same goes for client work like a commission or an illustrative element for design projects; only there, the initial subject is often already given. Then I first try out a couple of different sketches and compositions. After having chosen a direction, I work on lines and details and depending on the subject, look up references for body poses, animals/plants, or other objects. I think about it as enriching my personal head library: Once I have drawn a certain flower, I mostly know the anatomy of it and probably even some ways of how I would paint an abstraction of that form. For my animations, I usually end up using some obscure youtube video as a reference, for example, one that shows a dog jumping in a puddle or waves are seen from above.
Bringing color to the drawing often means a lot of trial and error, but I like to work out limited palettes for a certain amount of time, to get used to them and apply them more intuitively.
5. Who and/or what inspires your work?
I'm inspired by nature and the changing seasons, often while walking my very small dog. But I also think a lot about indirect inspirations, things that seemingly come out of nowhere - I love to find things from my childhood, situations, people, discoveries. For example, I really love tapestry and patterns; then one day I read one of my favourite youth novels again, and a woven, magic cloak plays a big role in it. Everything we experience in our conscious life can find its way into our work, and it's lovely to connect the dots.
From a more technical standpoint, I think my work as a graphic designer informs a lot of the decisions I make about composition, balance and color.
6. What role does art play in your life? How does it change the way you view the world?
Art is at its most simple an activity I really love doing - sitting in the garden with a cup of coffee and drawing, my dog sleeping on the bench beside me. But then, there's also this special moment when everything comes together like magic -an idea comes full circle, or the colors suddenly work, or the movement finally makes sense -it's just really poetic. It also really shapes how I view ordinary moments of life, and makes it easy to be charmed by all the quirks and beauty that can be encountered everywhere.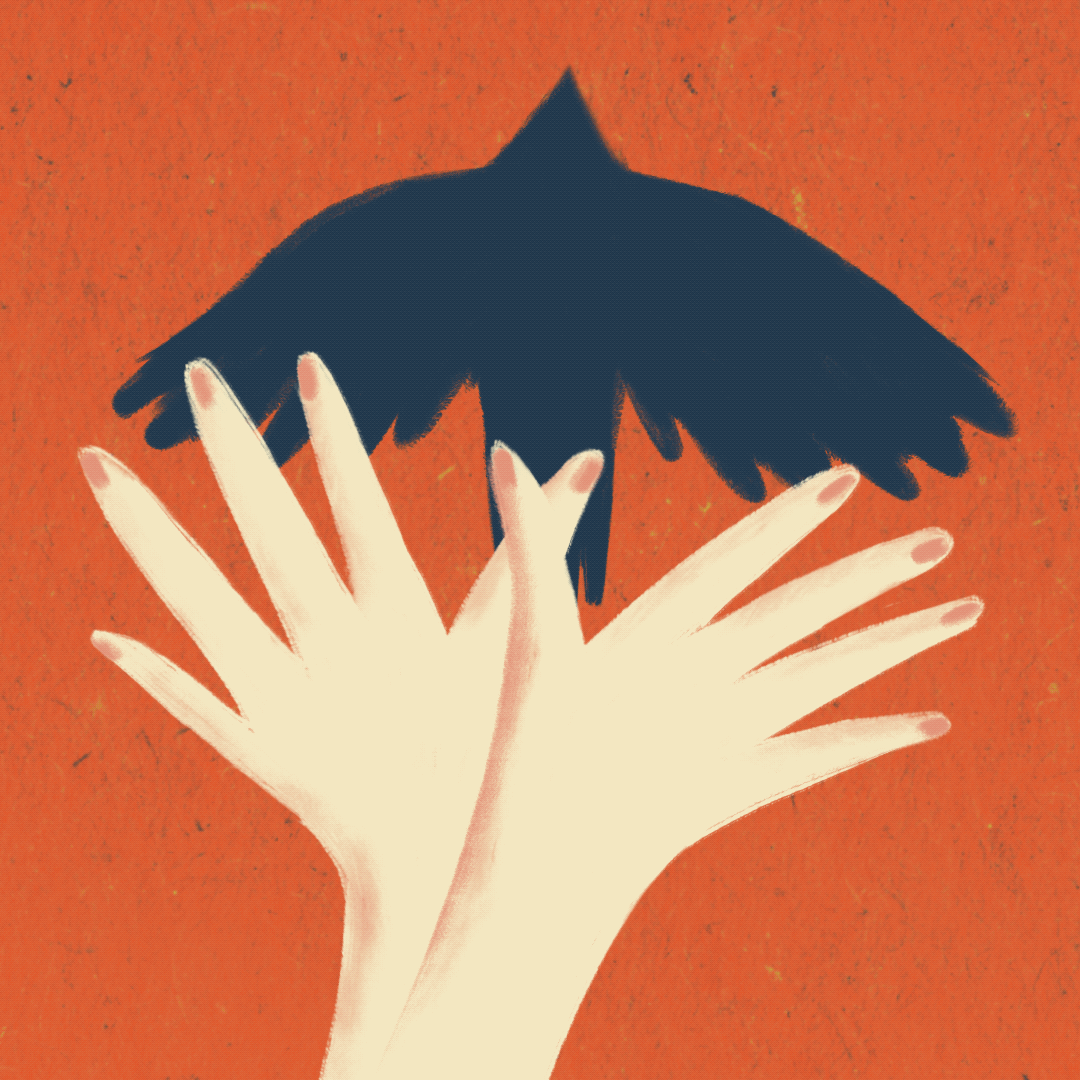 7. Where did you study?
I started studying in Nuremberg Art School and finished at the Art School in Aix-en-Provence. During this time, I worked with a lot of different mediums, from art installations to sculpture, photography, video, writing - but actually never drawing. Though I drew a lot during childhood, I only really started again during the lockdown last year.
8. Where do you see yourself in five years?
I would like to have regular work in children's illustration and a little online store, because I love to think up products. Another great thing would be to use more illustration in my graphic design work, I hope that's where the trend is going - a simple website for example can be made really unique with some drawings or a bit of animation. And I'd love to have an office space of my own, preferably in or really near my home, with a place to sit outside.
9. What about in ten?
Same but more… and even better? :)
10. What do you hope to achieve with your art?
I really hope to create moments that touch people of all ages, make them smile and find poetry and want to show somebody!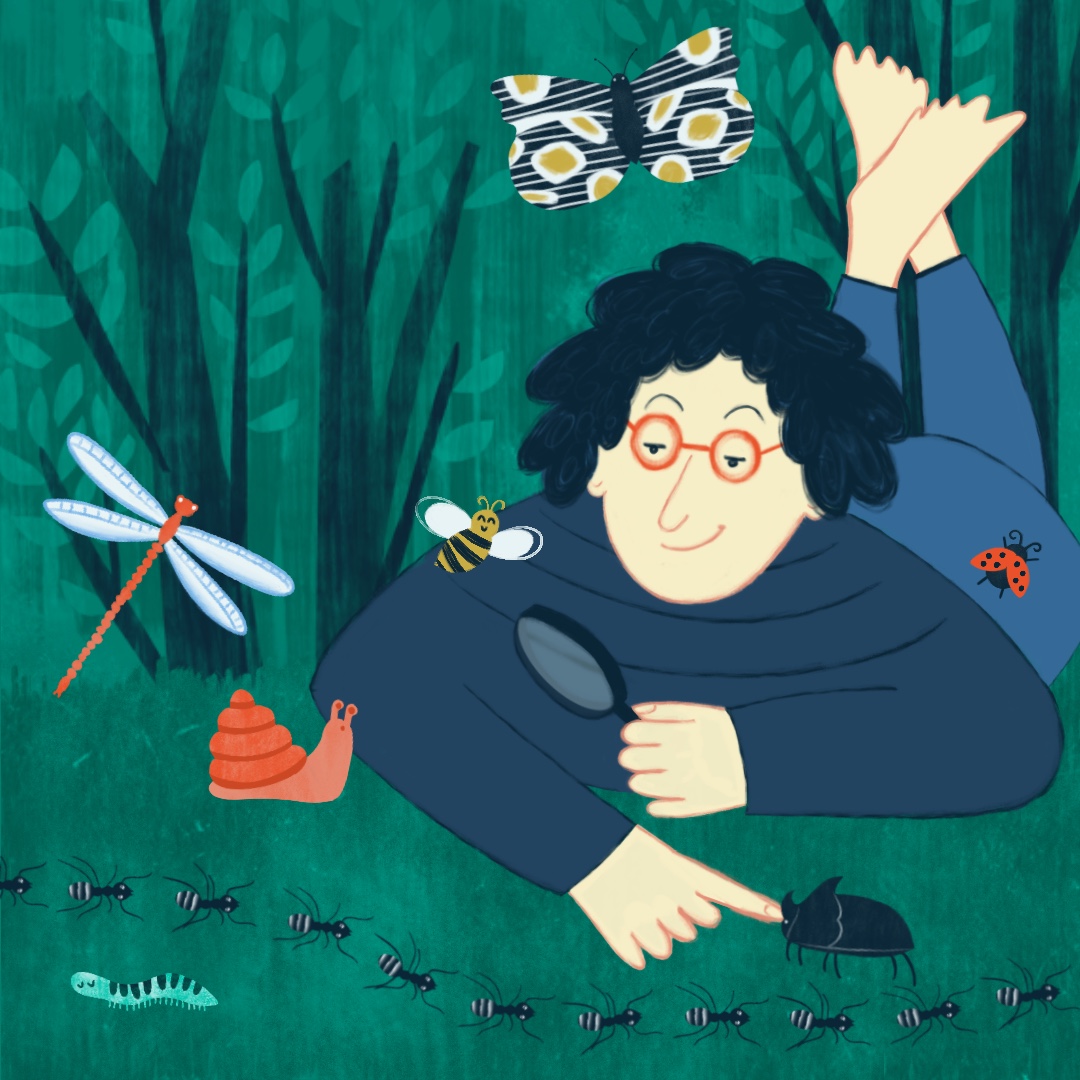 11. Now, tell us a little more about you as a person: what is your favourite food?
I love to eat most things. When I have to decide what to have for my birthday, I usually choose Stifado, a greek stew with tomato sauce and small rice shaped pasta. Pizza is always there, too.
12. Favourite book?
Children's book: "Silly Augustine" by Otfried Preussler (a lovely illustrated book about sharing responsibilities)
Youth literature: "Juniper" by Monica Furlong (the book with the magic cape - a novel about a wise women persecuted as a witch)
And for bedtime reading the whole Miss Fisher book series by Kerry Greenwood (murder mysteries with a great female detective in the 1920s, written by a very intelligent and amusing author)
13. Favourite genre of music?
Soul, Jazz, Blues, Funk, but lately also a bit of hip-hop and rap.
14. What are your hobbies?
Music, and walking my dog - but since I started drawing a lot in my work last year, I draw in my spare time too, often while listening to tv series and podcasts.
Sometimes I do handicrafts too; I had a phase of tapestry weaving and lately, I tested embroidery and jewellery made from clay. A nice thing about handicrafts is that the results usually make good gifts for family and friends!
15. If you weren't an artist, what would you be?
Probably a teacher, at least that's what I started out studying before I got swooped away by art school.