Instagram:
@pebestudio
Pinterest:
@pebestudio
Facebook:
www.facebook.com/pebetusio
Website:
www.pebestore.com
1. What's your story? Where are you from?
Mi real name is Pablo Benito, born in Barcelona (1987). Im a graphic designer and illustrator. I become illustrator unintentionally, two years ago I decided to give to my mother a gift, I illustrated her first ever club where she went to dance in her adolescence so since then I never stopped to illustrated.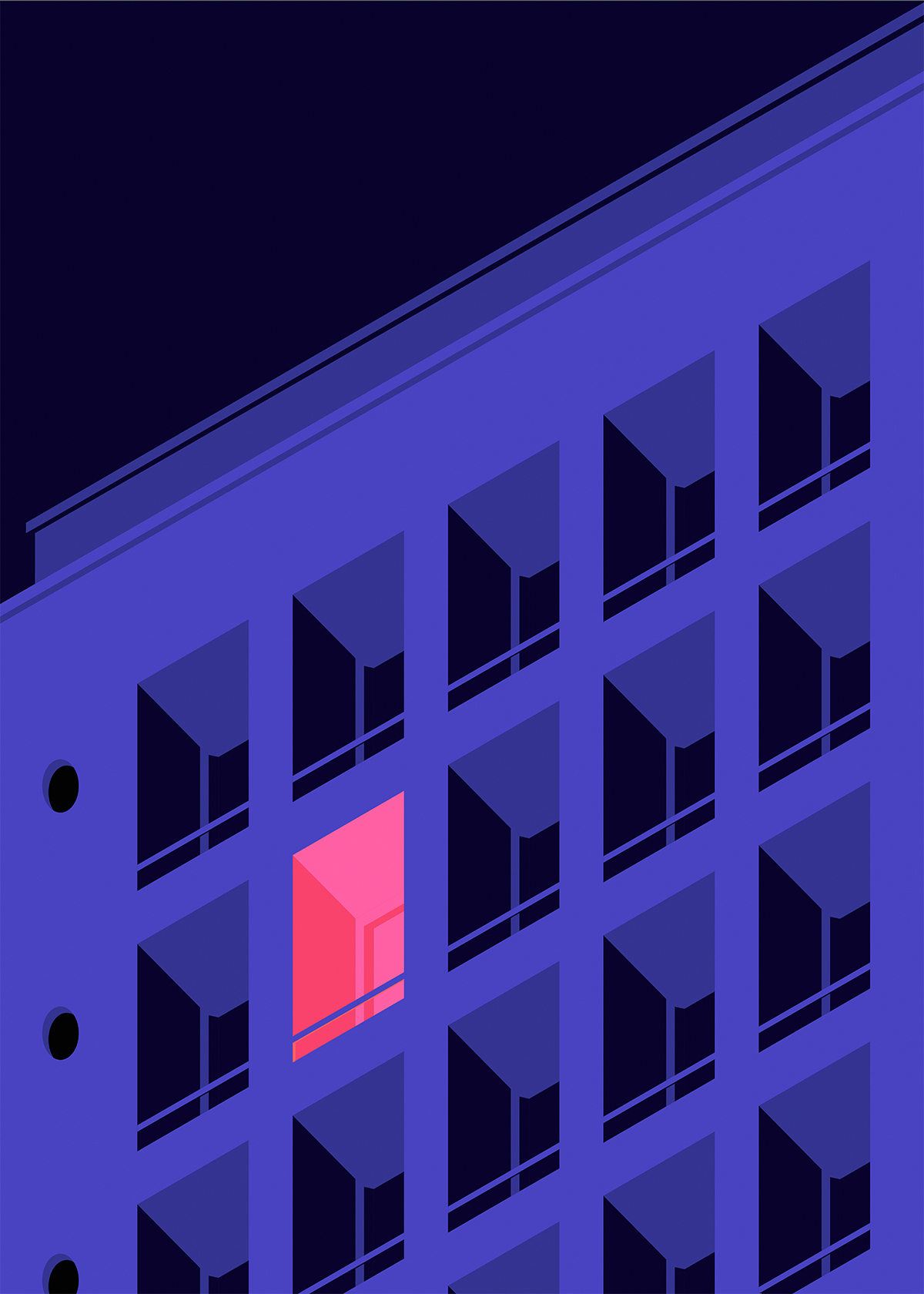 2. Tell us about your aesthetic.
Im in love with architecture, shape, forms, geometry, typography and colour.
3. What is your favourite medium and why?
My favourite medium is Illustrator/vector, as I told you before, I never thought I will went a illustrator, so mi process have been a bit different. But now a days im starting to Change this process and use more the pencil and other mediums, step by step, no pressure and no expectations.
4. What is your artistic process like?
I don't have a repetitive process. The best way to get inspired is to walk from my home to the studio and get lost in the middle of Barcelona this mixed with external inputs about other artists is my best way to get inspired.
5. Who and/or what inspires your work?
A lot of architects as: Barragan / Bofill / Albert Frey / Ando Tadao / Mies painters as: Hockney / Hopper / Tom Mckinley, illustrators: Thomas Anthony, Cruschi Form… wow I think there is to many thinks that inspire me…
6. What role does art play in your life? How does it change the way you view the world?
Art gives humanity, every one have and artist inside you only have to work it, and so on design gives more quality to hour lives.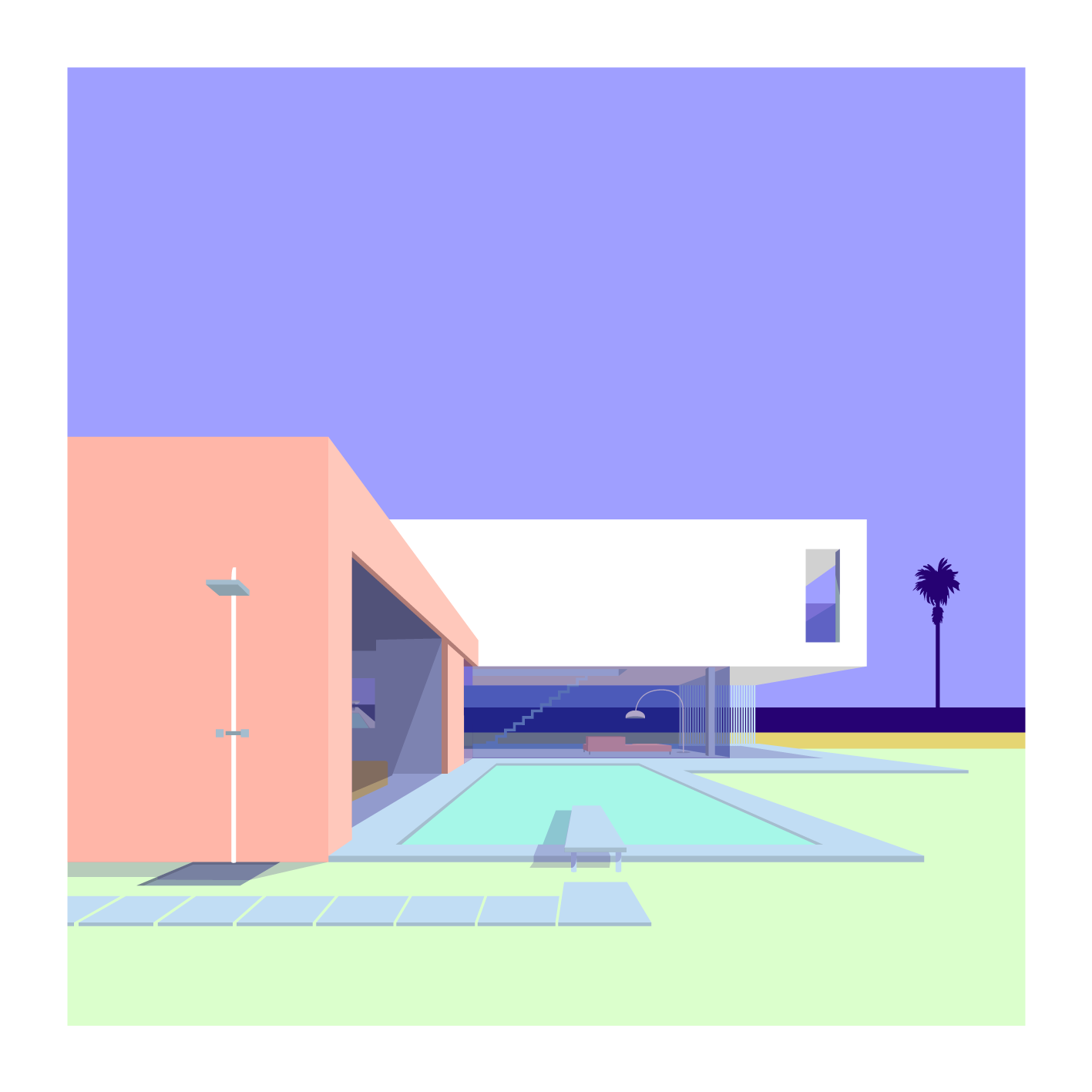 7. Where did you study?
I studied at Elisava , Barcelona
8. Where do you see yourself in five years? Working in an agency?
I really don't know, I don't like to think about it. I prefer to live year by year.
9. What about in ten?
Hahahhahaha, same answer x 10 :=)!
10. What do you hope to achieve with your art?
Give colour to hour lives , and fill up empty spaces in to your home.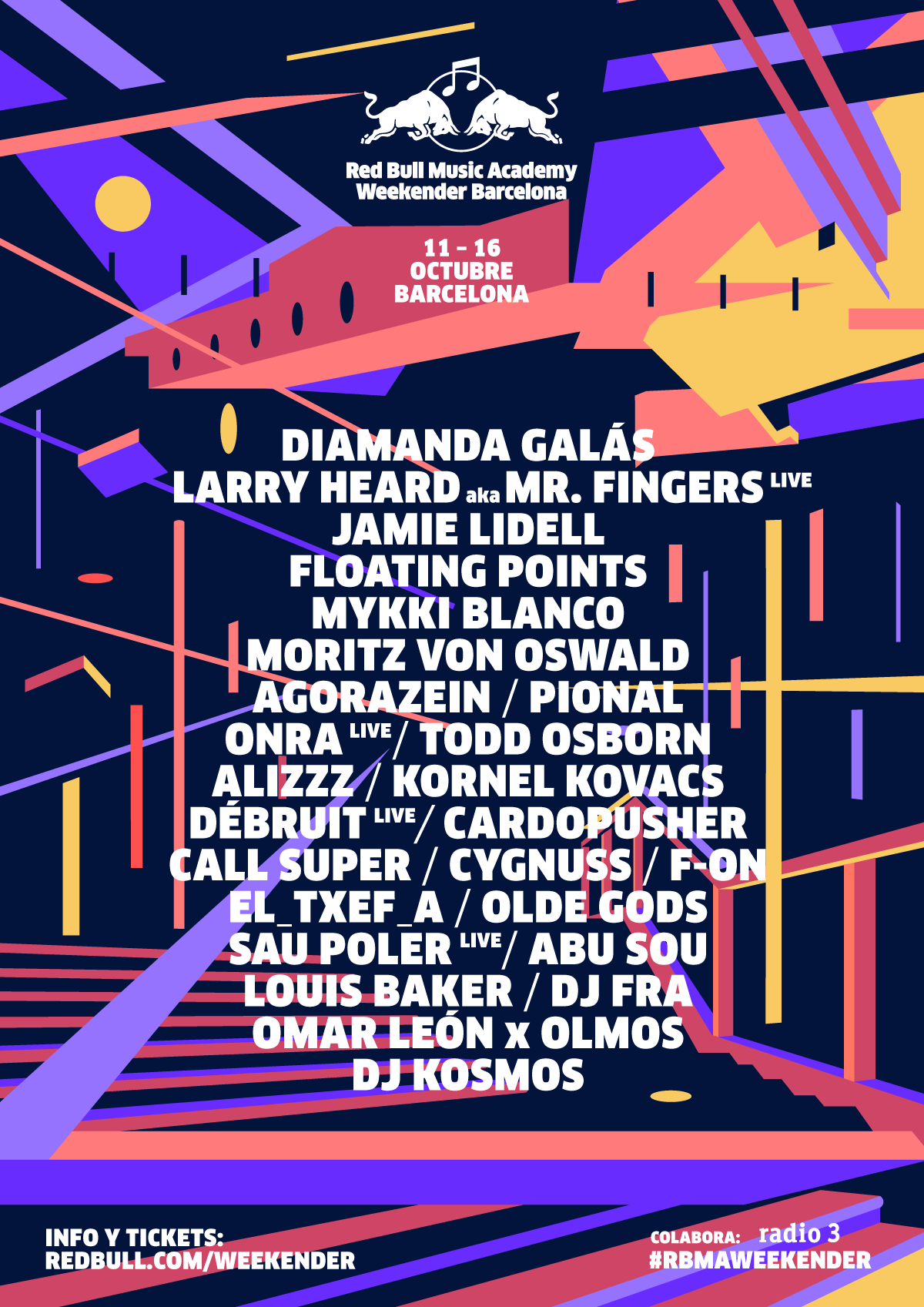 11. Now, tell us a little more about you as a person: what is your favourite food?
Hmm maybe pasta, rice (paella) and ham.
12. Favourite book?
Sapiens - Yuval Noah Harari
13. Favourite genre of music?
Electronic music and jazz
14. What are your hobbies?
Travel and food.
15. If you weren't an artist, what would you be?
Musician or architect so and artist again hahaha