Instagram:
@peluosurfer
,
@aricolors
Facebook:
www.facebook.com/Peluosurfer
1. What's your story? Where are you from?
Well, my name is Araceli and I am a designer from the farthest country in the world, Chile. I've been living in different cities from my country like Punta Arenas and Temuco (south of Chile) I also lived in Beijing, China for awhile. Actually, I'm living in Santiago, Chile and I'm working in a Branding agency (FutureBrand). I studied design in my country and I've always been in love with the illustration world. On January of this year, I started to make some illustrations about a fox and his friends you can follow them on Instagram @peluosurfer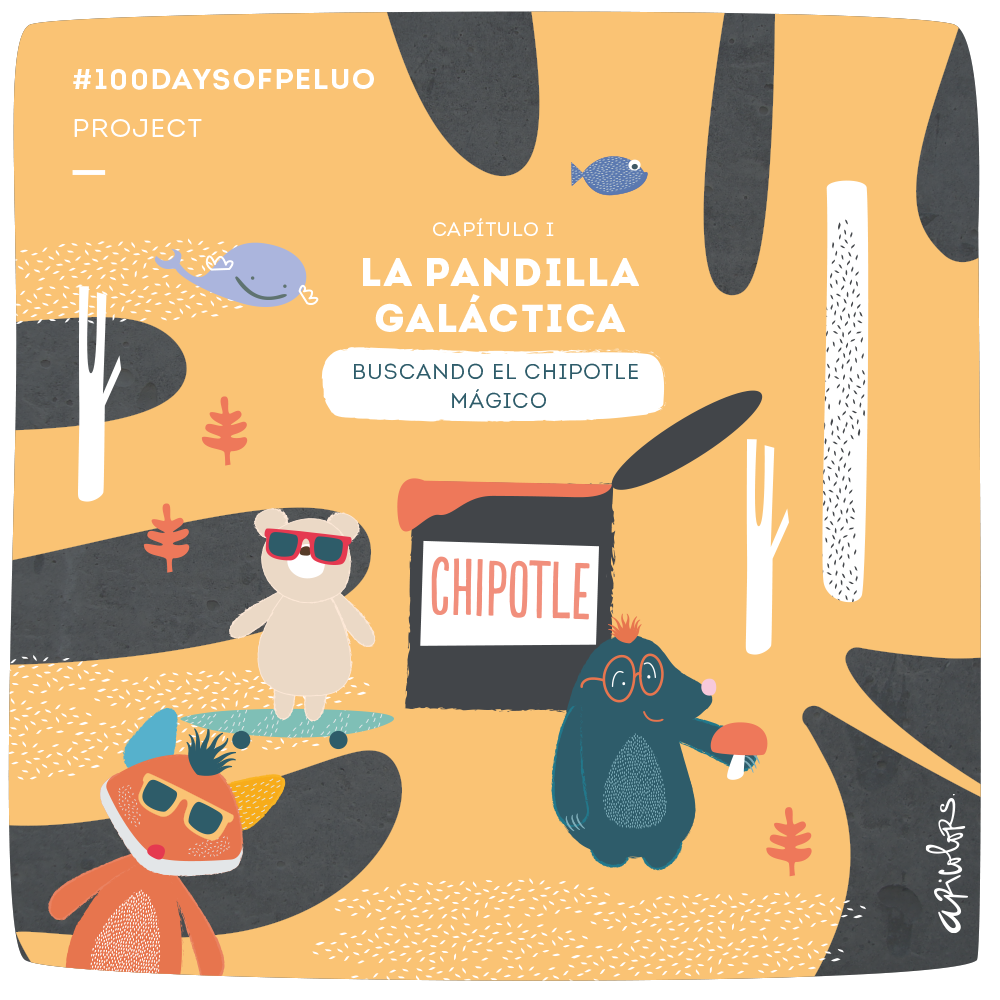 2. Tell us about your aesthetic.
Textures, colors, animals, surf, sports, beach, and also funny quotes.
3. What is your favourite medium and why?
I like the digital world because is easy to erase some mistakes but sometimes I like to draw with my own hands
4. What is your artistic process like?
Actually, I'm just making digital illustrations about @Peluosurfer so I pick a song (always depends on my mood) and then I like to imagine Peluosurfer with that song. What he could he do listening to a song like Somebody Told Me - The Killers?. Then I just open Illustrator and I let the magic begins…
5. Who and/or what inspires your work?
I always get inspired by all the things that I see on the Street or the beach. I also get inspired by extreme sports like surf or Kitesurf. Also, I really like the work from some Chilean artists like Matias Prado or Camilo Huinca and I follow a lot of Instagram accounts like Atelier Bingo (they are really good). I think that I saw a lot of cartoons in my childhood, and that thing inspires me too.
6. What role does art play in your life? How does it change the way you view the world?
It changes everything about what I think. Colors, shapes, textures, art makes my mornings easier.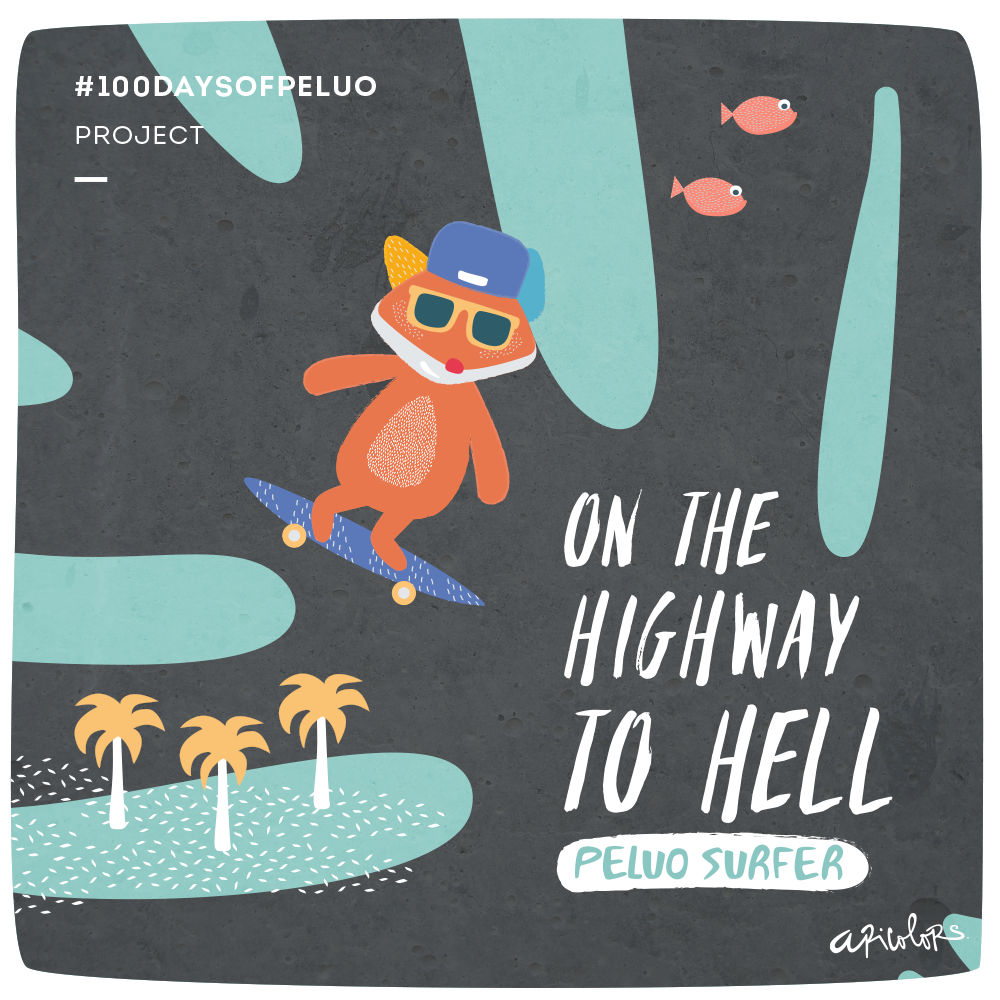 7. Where did you study?
I studied Design at Universidad del Desarrollo in Santiago de Chile. Actually, I'm doing a Master's Degree about Design at Pontificia Universidad Católica de Chile.
8. Where do you see yourself in five years? Working in an agency?
I am really happy doing what I am doing right now, I like to work in FutureBrand in the day and have time to make things like Peluosurfer at night. I really enjoy to illustrate and create new characters, I think that would be fun to illustrate cover books for kids or make a TV show like SpongeBob Square Pants.
9. What about in ten?
Ten years! That's a hard question, I don't know…, I hope that the TV show really happens to me hahaha
10. What do you hope to achieve with your art?
I just want to inspire people and make people laugh or make them feel good about my art.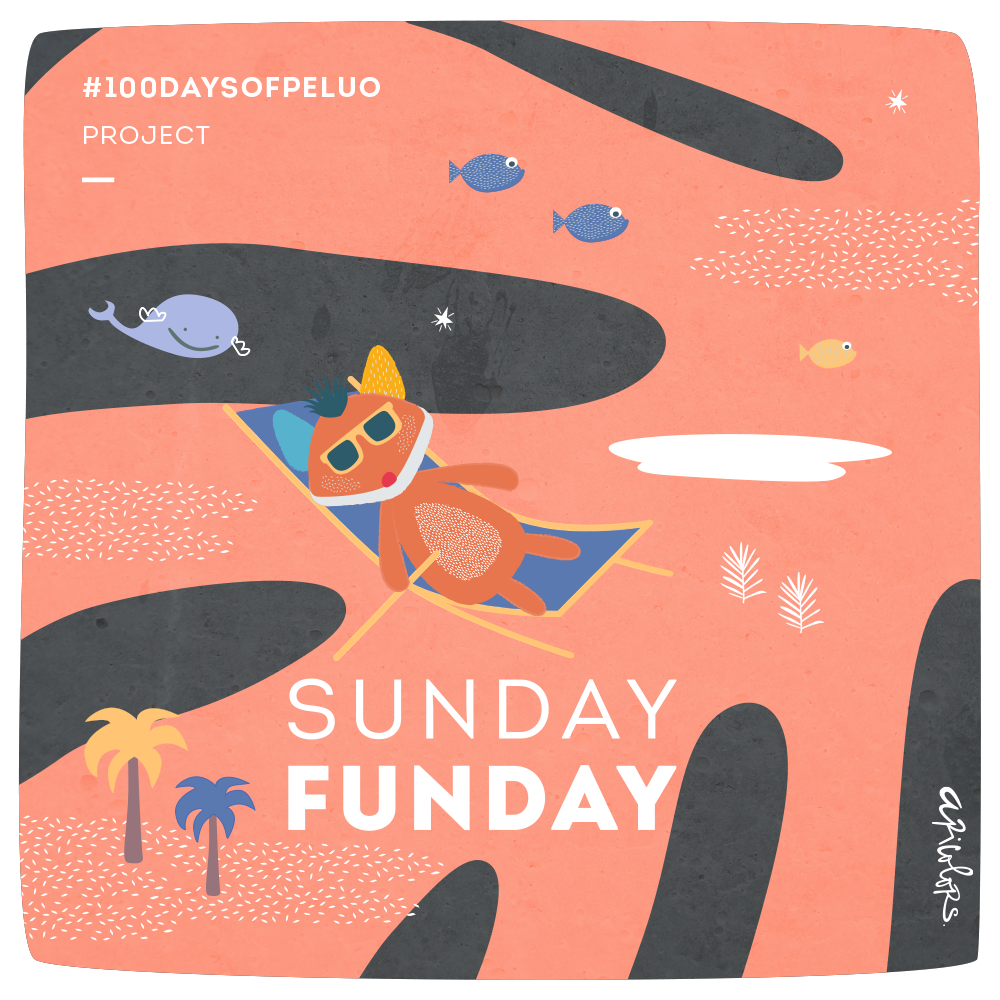 11. Now, tell us a little more about you as a person: what is your favourite food?
My favorite food? PIZZA!! well Italian food in all forms, but pizza It's amazing because you can eat it with whatever you want
12. Favourite book?
Principito, I read it when I was at school and I understand it in some way, but I read it again and It has a new meaning for me. It always has something new to learn.
13. Favourite genre of music?
It depends on my mood, but I like Indie Rock like Arctic Monkeys, Black Keys, Cage the elephant or Alt J. I also like Hip Hop and old classic bands like The Doors or Jimi Hendrix
14. What are your hobbies?
Photography, listening to music, have fun with friends and Netflix!
15. If you weren't an artist, what would you be?
Probably an actress