Instagram:
@penelope_dullaghan
Website:
www.penelopedullaghan.com
1. What's your story? Where are you from?
Hello! I'm from a teeny tiny town in northern Indiana, USA. My childhood was mostly spent outside, regardless of the weather. My mom grew a huge garden, and during the summers we were always picking beans or playing hide and seek in the corn. During the winters we built igloos and caught snowflakes on our tongues. But when I was inside, art was always "my thing". I didn't really put much thought into it. It was just what I did.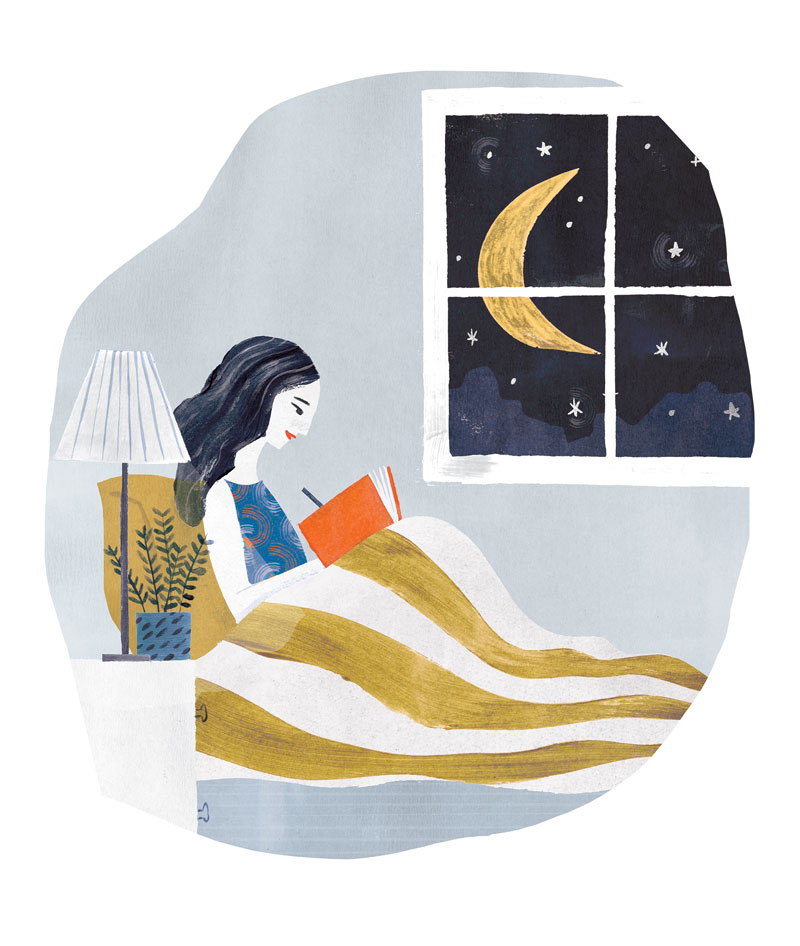 2. Tell us about your aesthetic.
My art is bright and colorful, playful and textured.
3. What is your favourite medium and why?
I work mostly in acrylic. I like it because it dries quickly and I can see my brushstrokes in the paint. I'm trying to learn to do digital art with Procreate on the iPad, but it never looks quite right to me. It'd be so convenient to work digitally if I can get it to work through. I'll keep trying.
4. What is your artistic process like?
I usually start with a rough pencil sketch and use that sketch as a guide for my painting. I have a pretty convoluted process that involves cutting out big shapes, doing the linework in paint separately and then combining the two in photoshop. It's similar to printmaking with different layers of color. It takes a bit of time, but I like how unique it looks.
5. Who and/or what inspires your work?
Nature is my greatest inspiration. I take walks every day and always notice different leaves, flowers, seedpods, birds and insects. Being outside always gives me ideas. I'm also inspired by my daughter who is constantly experimenting creatively - painting, sculpture, drawing, sewing. I home school her, so she has lots of freedom to explore and dive deep, and I come along for the ride, observing and gathering ideas as we play.
6. What role does art play in your life? How does it change the way you view the world?
I think art makes me keenly aware of beauty. I look for it always and try to add more to the world. (On the flip side, messy or chaotic surroundings really get to me quickly!)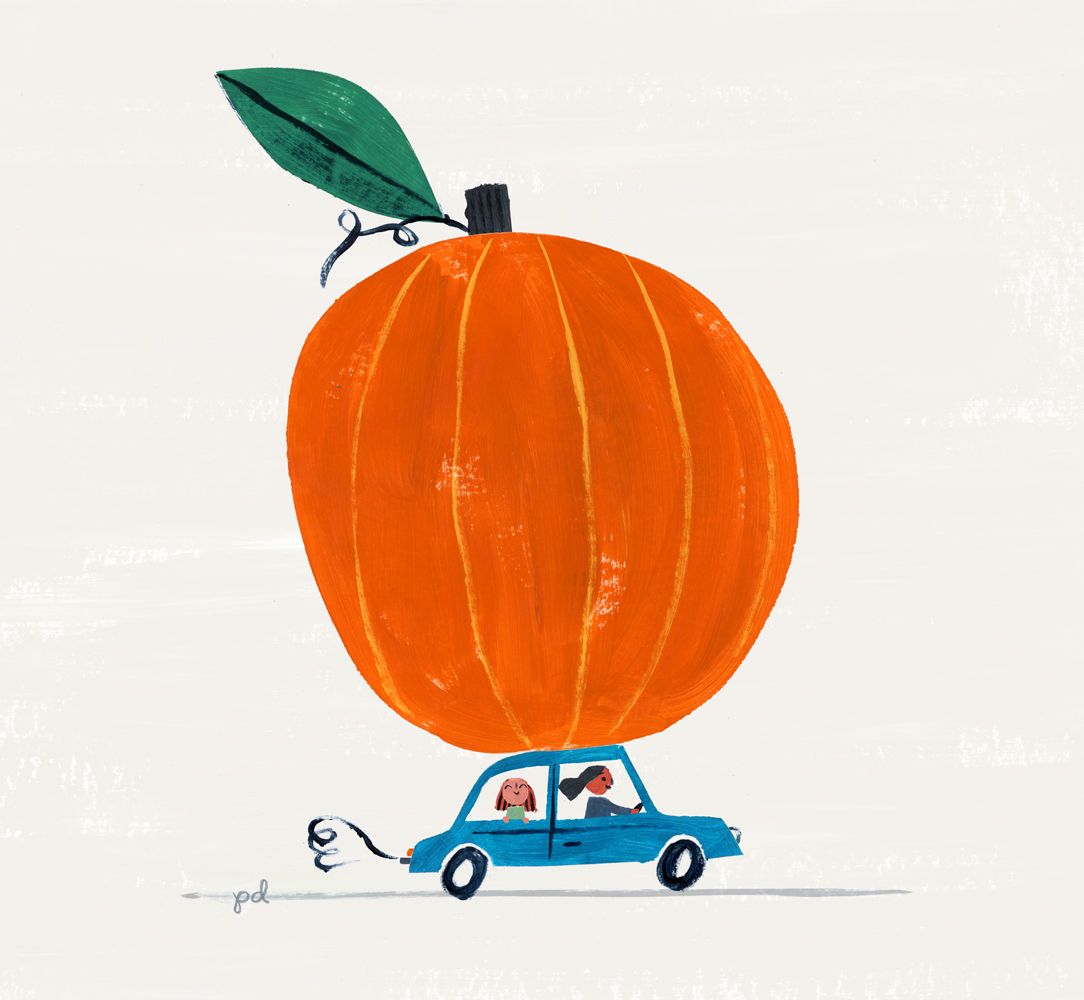 7. Where did you study?
I actually didn't study illustration. I went to school for graphic design and got a job in advertising right out of school. I learned about illustration at that job. I hired illustrators for projects and eventually decided I'd like to do the art instead of direct it. So I set out to teach myself to be an illustrator, and it's been what I've done ever since.
8. Where do you see yourself in five years?
I'd love to travel more. (Hence the drive to learn digital illustration!)
9. What about in ten?
I'd love to live off-grid somewhere out in the country.
10. What do you hope to achieve with your art?
I hope to reach people and invite them to slow down and smile, think or just add some joy to their day.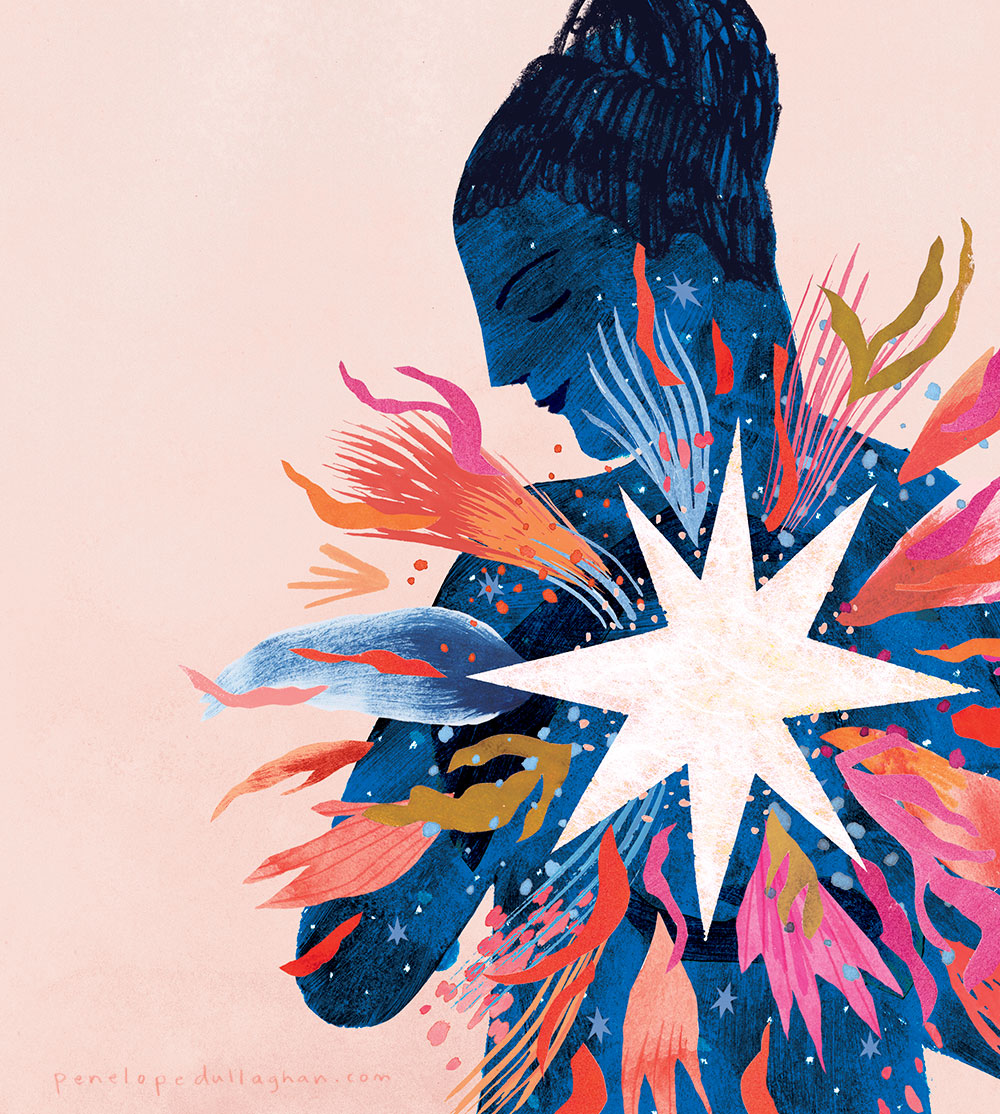 11. Now, tell us a little more about you as a person: what is your favourite food?
I make some amazing tacos.
12. Favourite book?
It's Easier Than You Think by Sylvia Boorstein
13. Favourite genre of music?
Gypsy Jazz
14. What are your hobbies?
Gardening, reading, watching movies, hiking, sitting by the fire.
15. If you weren't an artist, what would you be?
I used to be a yoga teacher and practiced Thai massage. So I'd probably start that backup.