Instagram: @pepparstudio
1. What's your story? Where are you from?
Hi there, my name is Michaela and I'm a graphic designer and illustrator currently based near Landshut, Germany.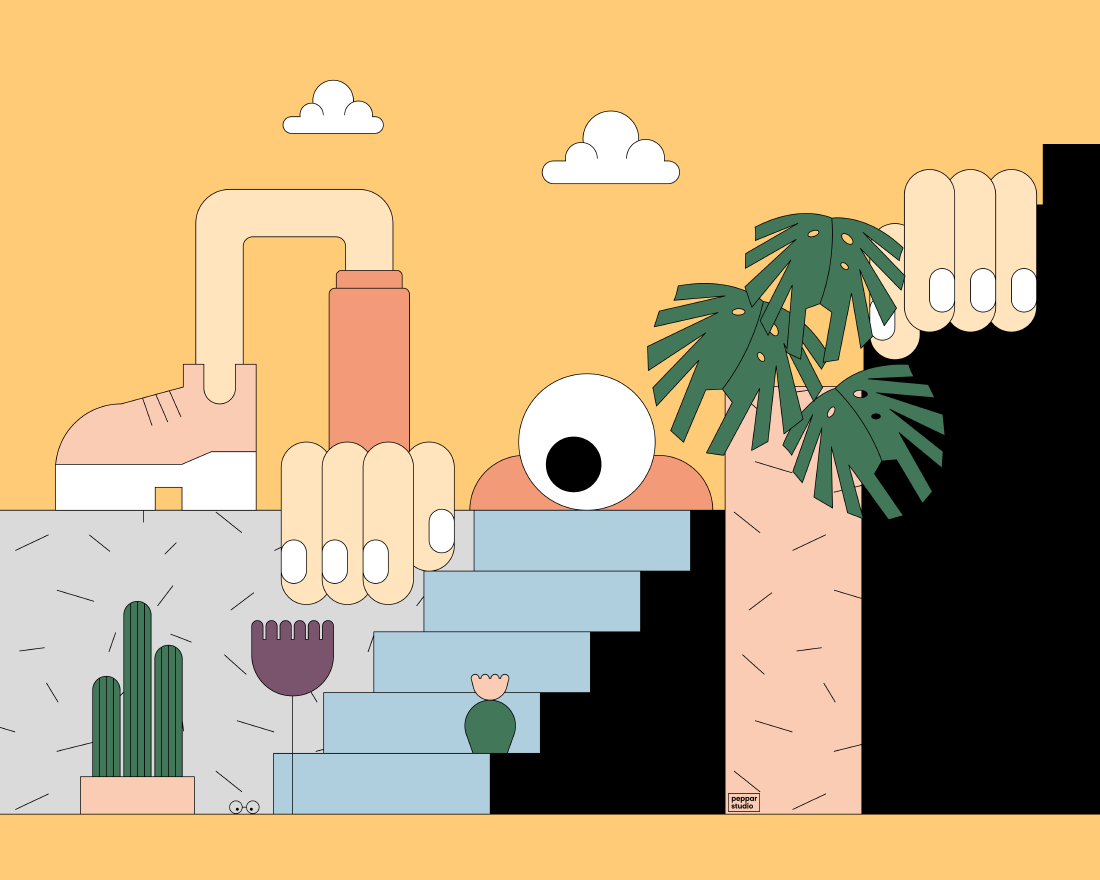 2. Tell us about your aesthetic.
I like to keep things simple - using clean mostly geometric shapes with black outlines and limited color palettes. I think I am kind of addicted to geometry :-). Years ago, when I've started with drawing as a teenager, I used to draw really realistically with pencil on paper. When I got to know Adobe Illustrator I immediately fell in love with vector illustration.
3. What is your favourite medium and why?
Definitely Adobe Illustrator. Sometimes, when adding textures, I also use Adobe Photoshop. When sketching I use pencils and my lovely sketchbooks. I have tried Procreate on iPad but didn't feel comfortable with it. Sometimes, I like to animate my illustrations, then I use Adobe After Effects.
4. What is your artistic process like?
I sketch a lot. Everytime something gets into my mind I sketch it or write it down into my sketchbook. When there's time for personal illustrations I look through my sketches and draw them in Adobe Illustrator. During the creation process I keep coming up with new ideas, so that often I work on different illustrations at once. For commissioned projects I have a more straightforward process where I get approvals between the steps.
5. Who and/or what inspires your work?
I get inspiration from everything and everywhere. That could be books, magazines, the internet, experiences, dreams, music, nature, people, architecture, whatsoever... The world is full of inspiration.
6. What role does art play in your life? How does it change the way you view the world?
It feels good to transfer all those weird things that wander through my mind to illustrations, and to express myself through my illustrations. Sometimes it's also a way of escaping from reality, just like when you're meditating. I think as an illustrator or artist you see the world differently. For example you don't see just a shape, you're constantly associating, seeing forms in objects.
7. Where did you study?
I've studied landscape architecture in Freising and graphic design in Munich.
8. Where do you see yourself in five years?
Currently I am also working as a graphic designer. Maybe in five years I make a living as a full-time freelance illustrator? I'd love to travel around the world for a while and be able to work from anywhere.
9. What about in ten?
Plans help for achieving goals but to be honest, ten years are a really long time... :-) So, let's say I hope in ten years I will still be healthy, happy and creative. :-)
10. What do you hope to achieve with your art?
Generally, to tell little stories and make people laugh or feel better. But the stories don't always have to be funny.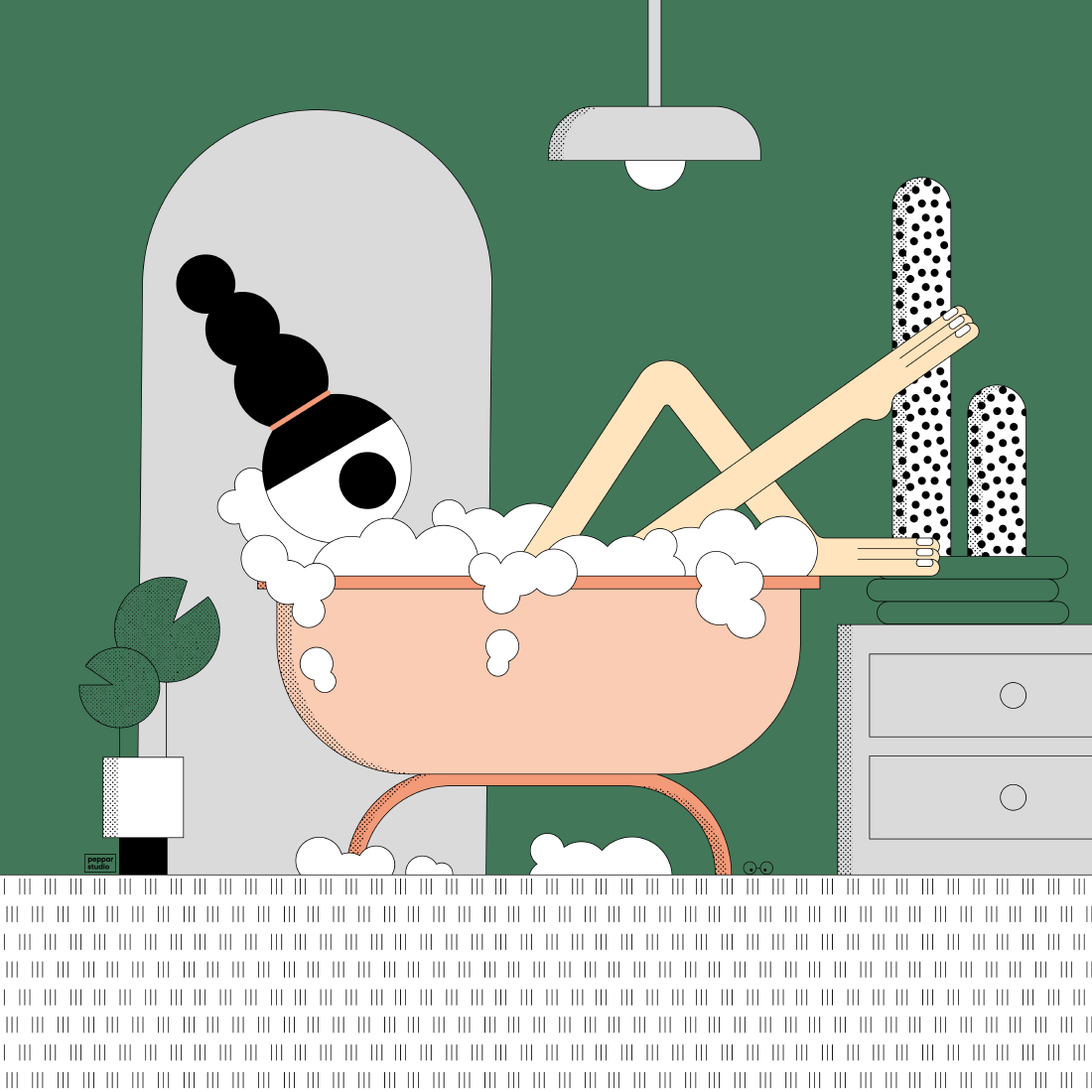 11. Now, tell us a little more about you as a person: what is your favourite food?
I love crispbread with cheese, pasta, and vegetarian Buddha Bowls; and chocolate cookies.
12. Favourite book?
I love reading and I read a lot; romantic and thriller books, design books as well as academic science books about the universe, dinosaurs, evolution, archeology... One time I read a book and think, wow, that's the best one I've ever read, I then read a new one and again think that's the best one I've ever read; so there are too many favourite books.
13. Favourite genre of music?
Well, I like a broad range of genres of music except Heavy Metal or Hard Rock. I'd say my favourites are classical, instrumental and piano music, and I like singer-songwriters like Milow and David Gray.
14. What are your hobbies?
Listen to and making music -I play the piano, guitar and a little bit violin; reading books, learning new things, hiking and traveling.
15. If you weren't an artist, what would you be?
I would be a musician or an astronaut (if I were a mathematics and physics genius, ;-)).