Instagram:
@peteclayton
Twitter:
@peter_clayton
Facebook:
www.facebook.com/peterclaytonillustration
1. What's your story? Where are you from?
My Name is Peter Clayton and I am British artist/illustrator based in Plymouth, UK. I am a graphic designer by trade, but make illustrative art in my spare time for my own amusement and occasionally for clients. I'm kinda from all over… born in Essex, raised in Plymouth, studied in Cardiff. But I lived abroad for five years in Estonia, where I landed my first creative job. It's where I met my wife and who I have two kids with. So my heart is tied to that place as much as it is to my birthplace.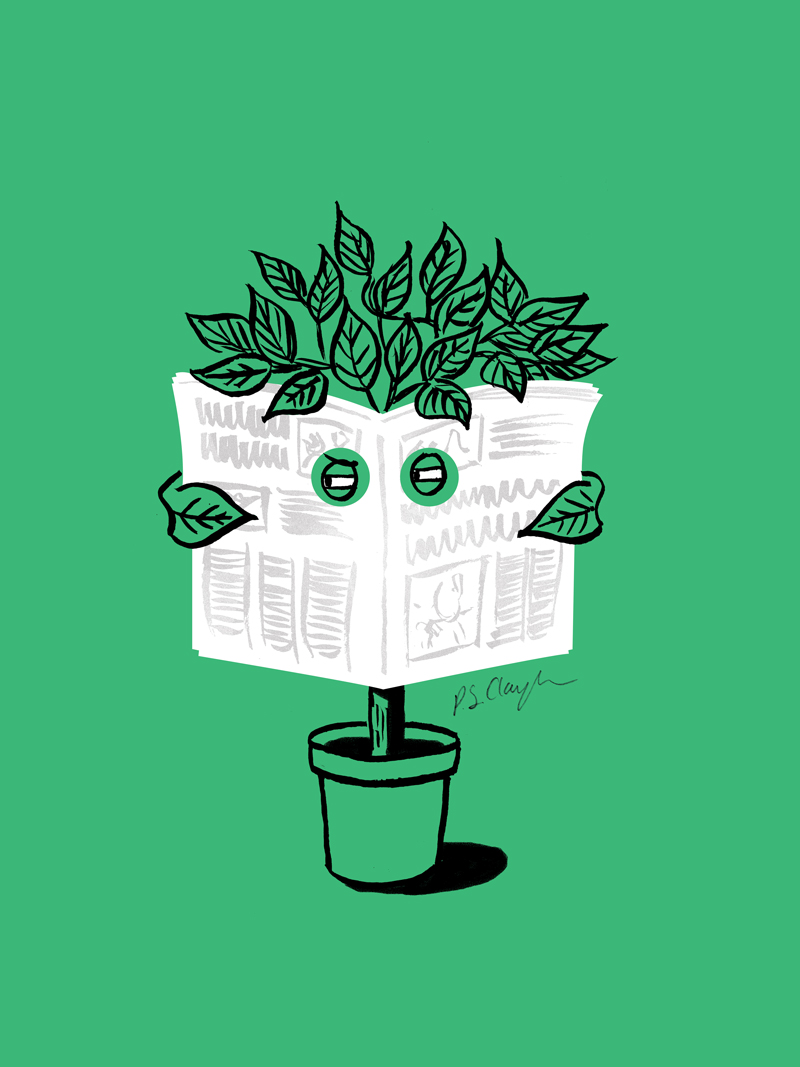 2. Tell us about your aesthetic.
Bold, ink illustrations with a comical twist.
3. What is your favourite medium and why?
I predominantly work in brush and ink and everything I do usually goes through an Adobe programme of some kind and pieced together / coloured on the computer. But the core work I do I try to keep as hand-made as possible, for a couple of reasons. Firstly I like the unpredictable nature of the brush and ink along with all the textures, and irregular lines. I'm a graphic designer by trade where a lot of what I do is organised and clean, this is a nice break from that. I've learnt to embrace the not so perfect marks I make and realize that they are all part of one's individual style. Secondly, a lot of the stuff I do is personal and I like having an element of the artist hand in my work. It's more human and hopefully more accessible, visually, for people to relate to.
4. What is your artistic process like?
My artistic approach is pretty much always the same (whether illustrative or design), usually starting with lots and lots thinking and lots and lots of rough sketching. Then usually more thinking and even more sketching. I do ponder a lot if time allows. I find this is really the best practice for me as it really helps craft the idea and ultimately allows me to play around. You got to play in this profession! When I'm happy I'll then ink up a design, then scan everything in and then piece it together / add colour on the computer.
5. Who and/or what inspires your work?
I get inspired by anything and everything. You never know when inspiration will strike. It's mostly everyday happenings that I think can make an interesting illustration, with the right comical twist. I try not to get too influenced by other people's styles, I don't want to be a copycat. I'm mostly turned on by clever and funny ideas, things I never thought about before. Some artists I do admire though are the likes of Saul Steinberg, Christoph Niemann and Nishant Choksi.
6. What role does art play in your life? How does it change the way you view the world?
Art is ultimately how I relax and for the most part is how I earn a living and thus provide for my family. It's a bonus that I enjoy it too! I'm very fortunate in that respect, not many people are so lucky to do something they enjoy as a job. Not sure how art has changed how I see the world. I certainly try to show the world my world :)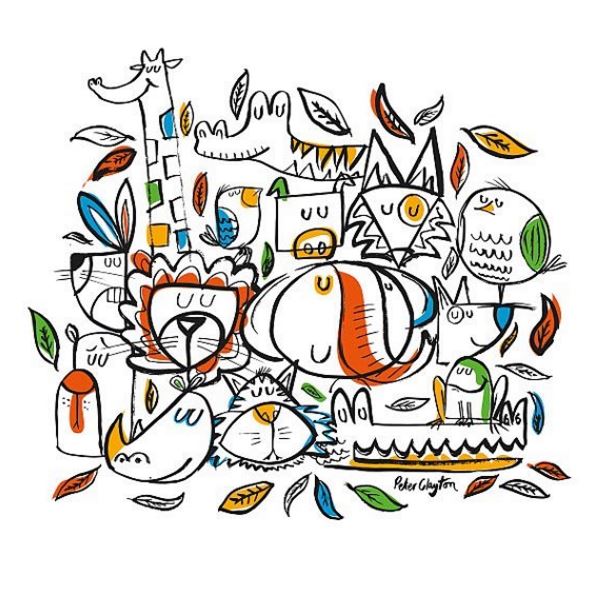 7. Where did you study?
I did my degree in Graphic Communication at Cardiff School of Art (now Cardiff Met). A good course which focused on ideas rather than polished final pieces. I also spent a number of years at Plymouth College of Art before heading to Wales. I was kind of lucky to get into uni because of my low, non-creative grades, luckily for me, I had a strong portfolio. Ultimately, the University can only teach you so much. You really need "real" world experience, be that in a studio or as a freelancer you'll learn more about the business world you are entering (ie. deadlines, briefings, money etc.). That said, I'm still kind of studying. I always want to learn more and try things out. I think you need to as a creative.
8. Where do you see yourself in five years?
Just to keep growing as creative. I've been at this game for about 10 years now feel there's still so much more to learn. Also, if anyone fancies it, I would love to do a mural!
9. What about in ten?
Simply I would just love to have the good fortune to be still working creatively. But besides that, I'd love to have my own range of products on my own online store one day. That would be cool. Maybe get in with a clothing brand or interior design company and produce a range of exclusive wears. Also to have the opportunity to do an exhibition would also be very awesome.
10. What do you hope to achieve with your art?
Just the continual pursuit of the next big, clever idea. I simply want to make cool shit, that's funny and creative that I'm proud of. If I can make a few people happy along the way too, well hey, that's a bonus!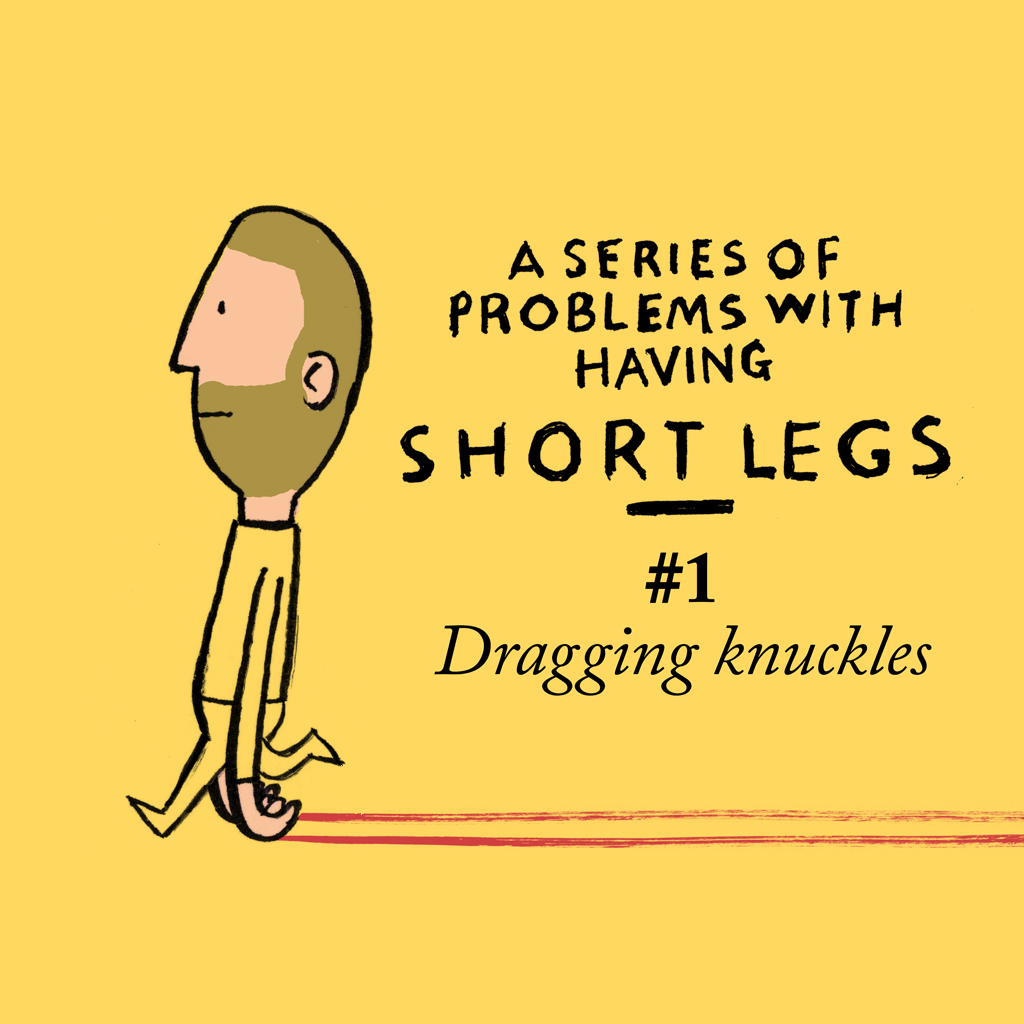 11. Now, tell us a little more about you as a person: what is your favourite food?
Of course, I should say "anything that my wife makes" is obviously my favourite :)
12. Favourite book?
'To Kill a Mockingbird' by Harper Lee. A bit of a cliche but I really like the moral tone of the book. It rang true with me on so many levels but essentially it's a story about acceptance and not being too judgmental.
13. Favourite genre of music?
Every genre. I really do listen to every type of music. My Spotify playlist has everything on there from Dave Brubeck to Marilyn Manson to Black Flag. But I suppose my ultimate gig would be a Nirvana headline with Oasis in support!
14. What are your hobbies?
Well, I'm a creative all year round and spend a lot of my spare time drawing and writing creative blog posts. I've always been a doodler: Man and boy. Besides from that, I'm a bit of a telly and film addict and have been a keen guitar player for a number of years. I also collect rare 50p's, a proper getting old hobby!
15. If you weren't an artist, what would you be?
Who know's where things would have lead if I wasn't able to draw...Most likely I would have been a tradesman of some kind. Plumber? Sparky? Not sure that's true, as I have no aptitude or interest for anything DIY. Just ask my wife.