Instagram:
@petexryan
Website:
www.peterthomasryan.com
1. What's your story? Where are you from?
I grew up on a small hobby farm in rural Southern Ontario, in the late 80's early 90's. I'm currently based in Toronto, but spending the summer in the mountains of British Columbia.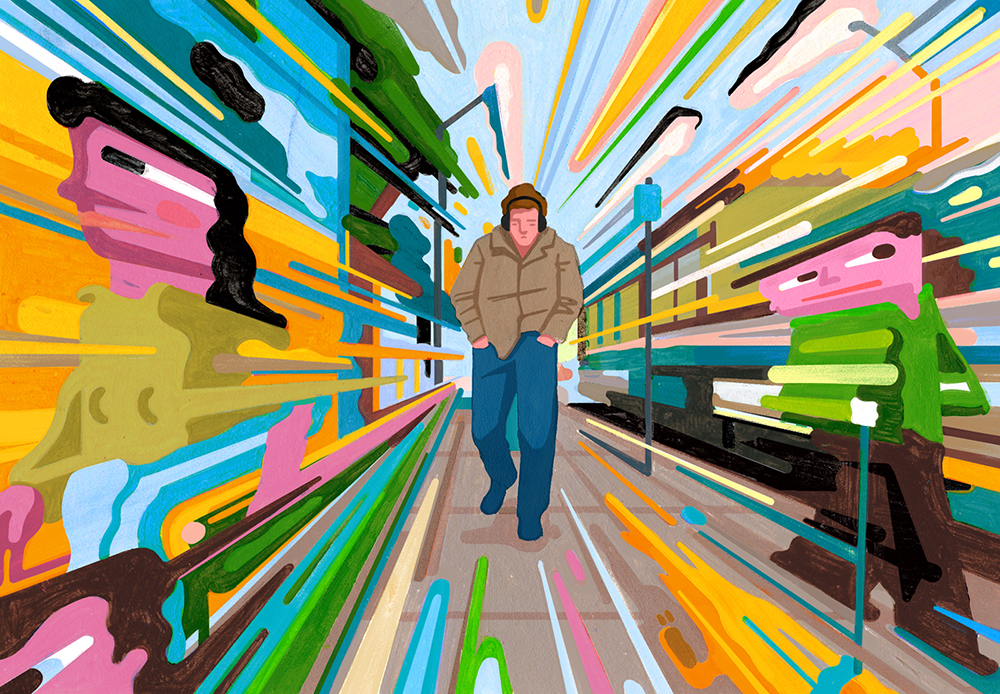 2. Tell us about your aesthetic.
I paint simple graphic illustration, with big colours and a focus on concept.
3. What is your favourite medium and why?
Acrylic paint pulled through a silkscreen or spread out with dollar store brushes.
4.What is your artistic process like?
I typically spend far too long tinkering with ideas, trying to find the right approach. Then I sketch out the chosen idea in illustrator, print the piece and create stencils. At this point i silkscreen through the stencils, scan the painted bits and reassemble in photoshop. Its stupid and overly complicated.
5. Who and/or what inspires your work?
Vintage Soviet children's books, contemporary conceptual illustration, old matchbook covers.
6. What role does art play in your life? How does it change the way you view the world?
It allows me the opportunity to contribute to culture, and play a commentary role on the world around me. It keeps me curious about things big and small.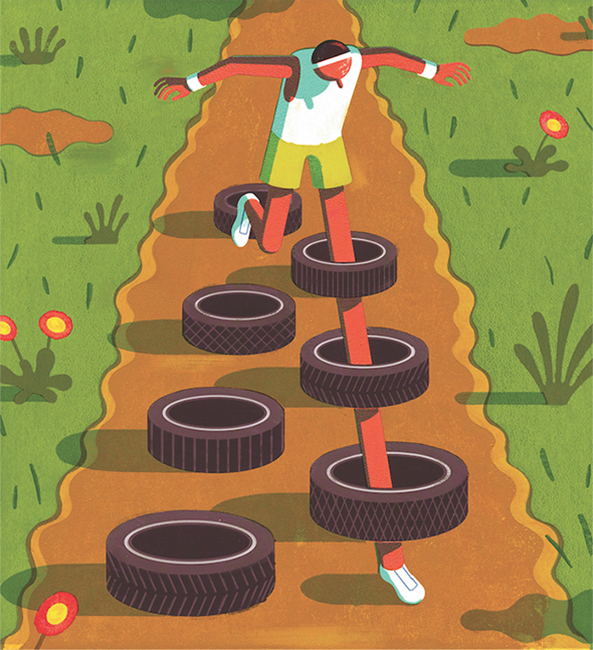 7. Where did you study?
Sheridan College
8. Where do you see yourself in five years?
I'd like to be a driver of editorial illustration, and find opportunities to incorporate motion. I'd like to make a kids book and some dumb time thief app.
9. What about in ten?
I'd like to travel and have a dog and live comfortably in the post apocalyptic dead zone that remains for humanity, post global warming.
10. What do you hope to achieve with your art?
Id like to continue to make a living from illustration, and make work that I don't hate!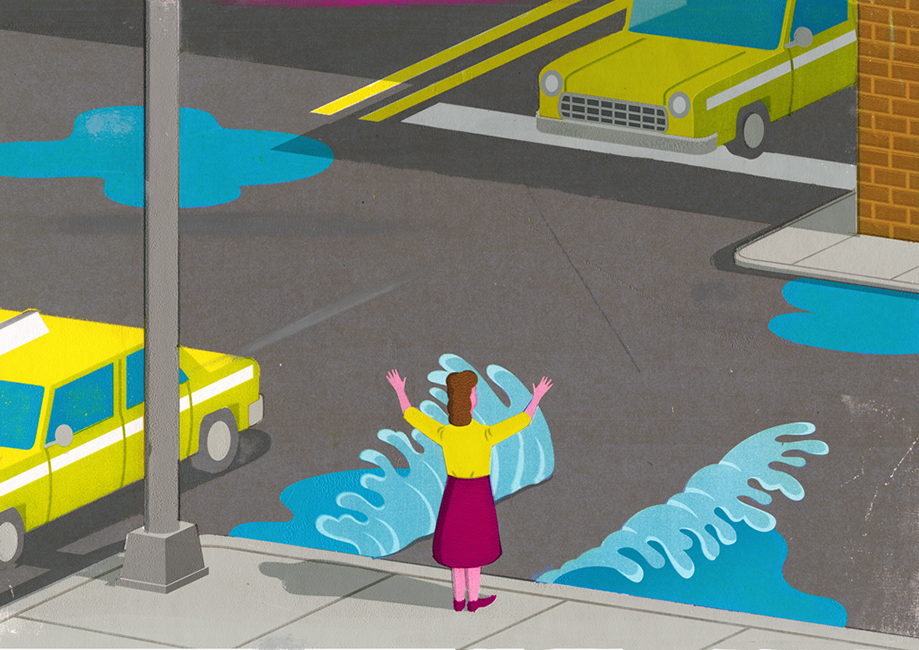 11. Now, tell us a little more about you as a person: what is your favourite food?
Dog Lover. Fearful of change, and spiders. Handsome but shallow. Chip on my shoulder, but that chip is Sour cream and Onion - which also happens to be my favourite food.
12. Favourite book?
Infinite Jest
13. Favourite genre of music?
Early 90's NYHC
14. What are your hobbies?
Impression Management. Drinking fancy beer. Loving my wonderful partner, and her small feet and big heart. Talking about hockey.
15. If you weren't an artist, what would you be?
Probably more confident.