Instagram:
@phathudesigns_illustrations
Website:
www.phathudesigns.com
1. What's your story? Where are you from?
I am a graphic designer/Illustrator, born in 1993 and raised in South Africa in a small town called Thohoyandou in Venda. I moved to the big city of Johannesburg to pursue my dreams of becoming a Graphic Designer. I graduated a few years back and I am currently working full-time as a designer while building a business.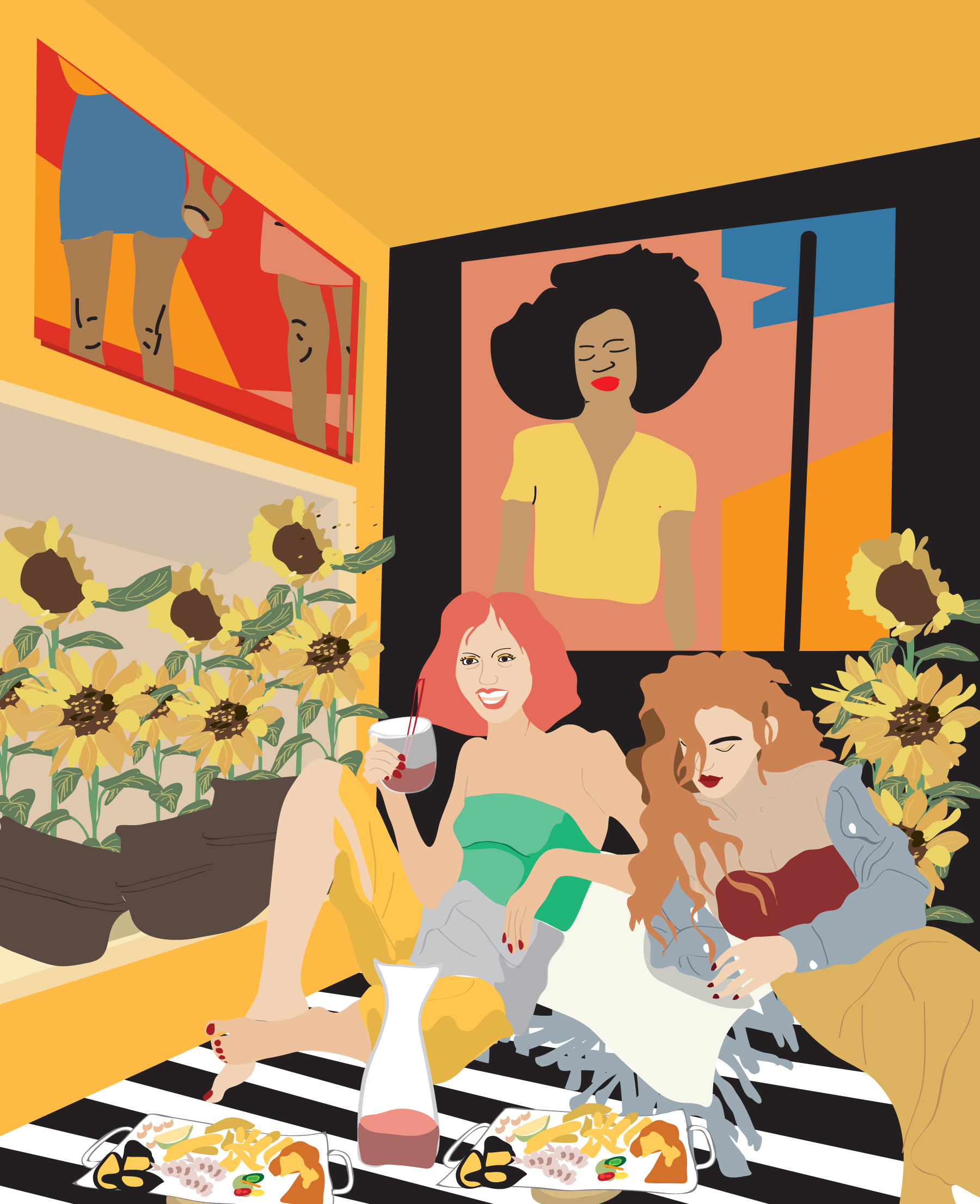 2. Tell us about your aesthetic.
I love colors, which makes sense coming from a rainbow nation that prides itself with Ubuntu ( humanity) and togetherness. The sun shines even through winter, different traditional dishes to choose from, diversity in culture and music that gets you moving. I wanted to show this beauty in my own way.
3. What is your favourite medium and why?
I am currently using digital softwares like Photoshop and illustrator. This is perfect because of its flexibility, it allows me to create vector elements that I use in other platforms like Aftereffects, where I do motion graphics. I can also edit and change elements with ease which saves me time and material.
4. What is your artistic process like?
Each piece has its own story, it's either a feeling I had, experience, something I dream/hope could happen or a change I want to see. I sketch ideas on paper then choose the colors that will work best before illustrating digitally.
5. Who and/or what inspires your work?
I find myself focusing on women empowerment. I can't seem to move past this topic, clearly, there is still a lot I need to explore. I find that women are powerful, graceful and beautiful and they are doing so much in this world. I also think about the women who don't have the opportunities to be the best they can be and I want them to be represented in my work.
6. What role does art play in your life? How does it change the way you view the world?
When I was growing up, when I experienced something difficult and I didn't know how to deal with it, I escaped into my sketchbook (looking back, all my sketches were of women, I think my mom inspired me the most). I didn't think much about it back then, all I knew was that I had a peace and joy that I could not express with words now I can't imagine a world without art.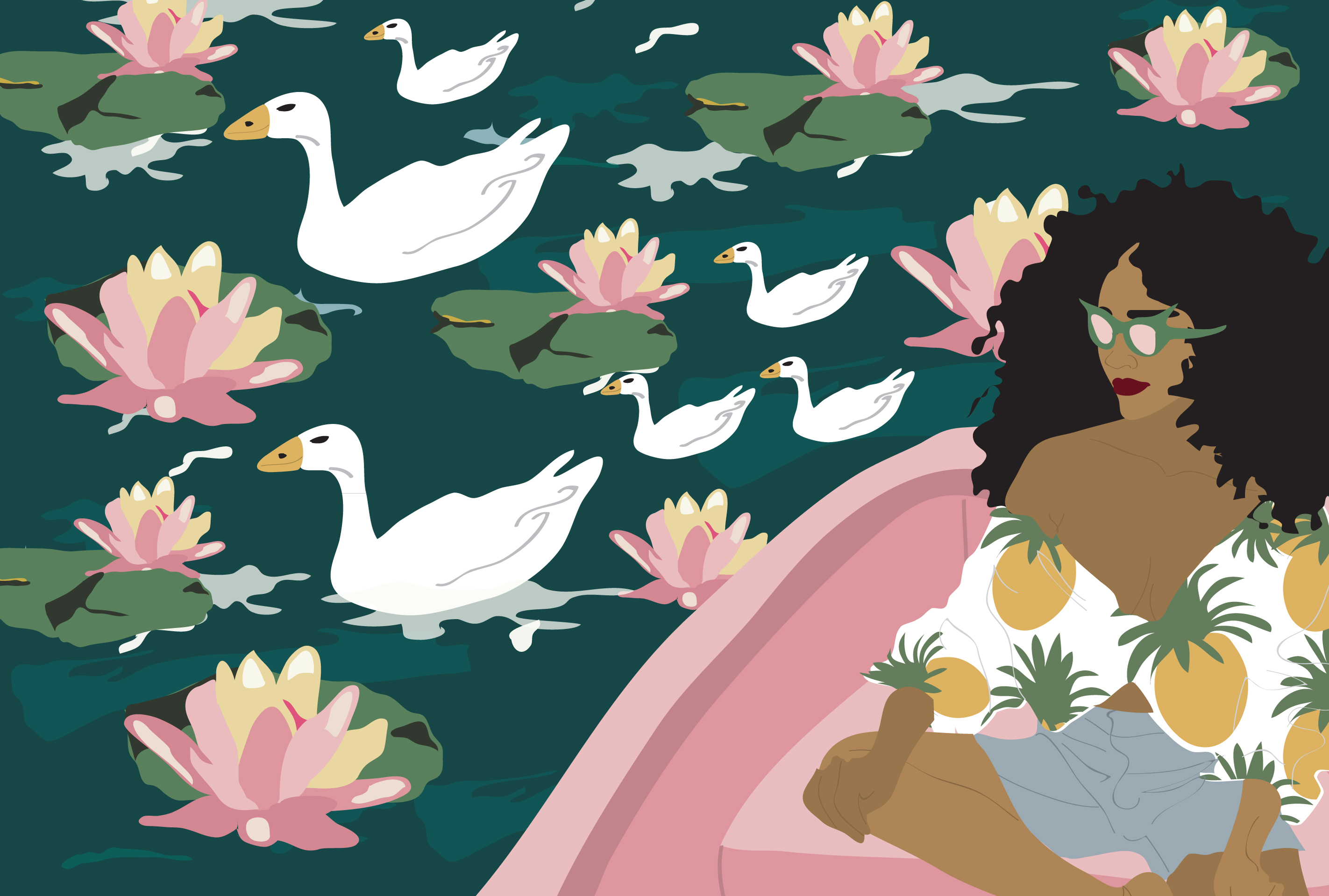 7. Where did you study?
I studied Graphic Design at the Tshwane University of Technology. Coming from a small town in rural South Africa, this was exactly what I needed, it opened my eyes to opportunities I never dreamed of.
8. Where do you see yourself in five years?
Thinking about where I want to be in five years keeps me on the straight and narrow road, it gives me a goal and keeps me motivated until I achieve that goal. I want to see myself running my business full-time.
9. What about in ten?
Still setting goals to achieve I hope? I am not sure.
10. What do you hope to achieve with your art?
I started creating art because it made me happy, I just thought by sharing it with people they will have the same experience of happiness as me.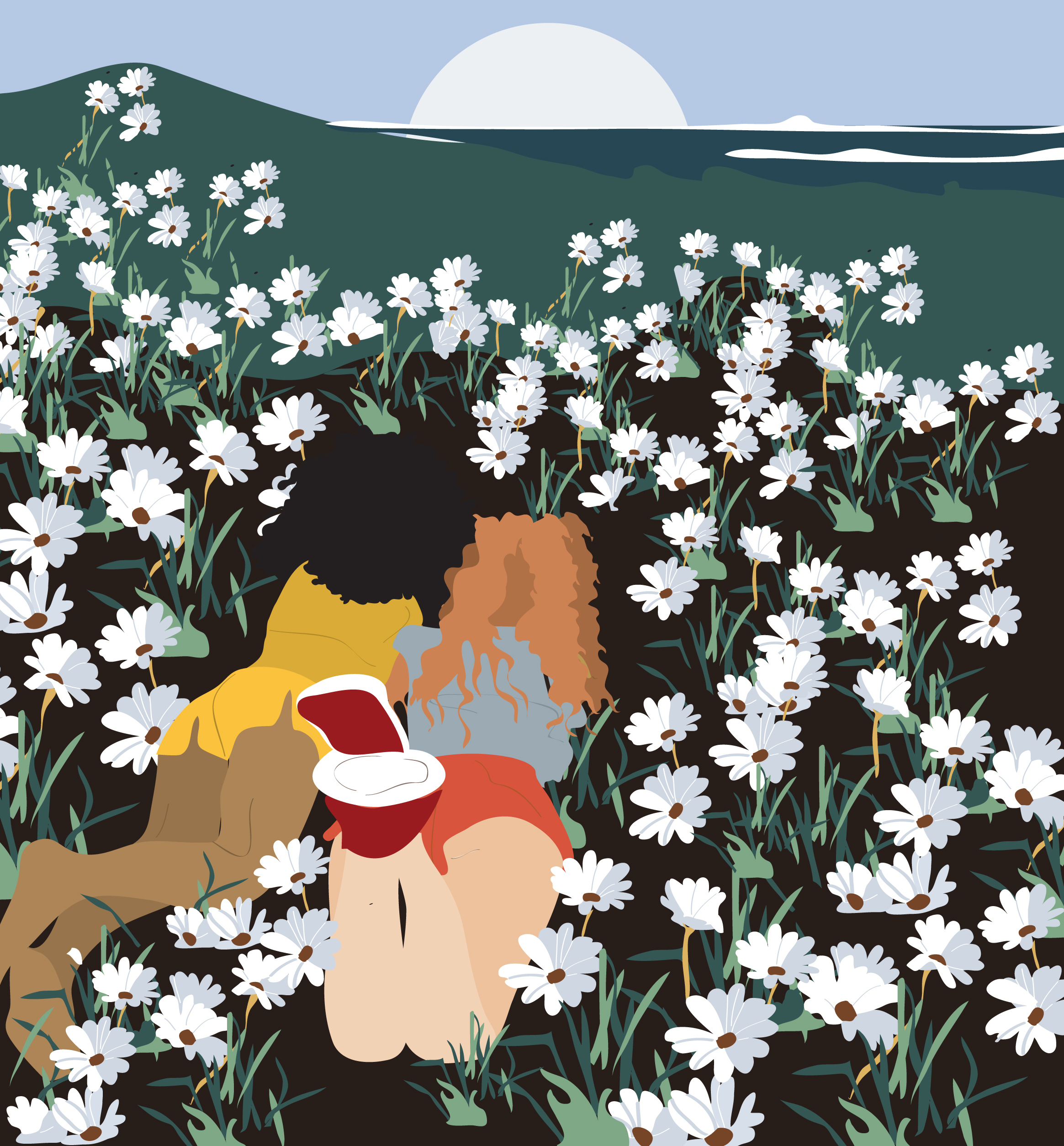 11. Now, tell us a little more about you as a person: what is your favourite food?
My mom's cooking is still the best, fire-cooked pap with a piece of meat and a lot of vegetable side dishes. Thinking about it makes my mouth water.
12. Favourite book?
Faith that Breathe by Michael Ross and Tiffany Ross, my sister is now reading the book and she loves it.
13. Favourite genre of music?
I listen to soul music, a bit of RnB but I always find myself jamming to South African house music!
14. What are your hobbies?
Is eating and watching old sitcoms a hobby?
15. If you weren't an artist, what would you be?
Art lecturer or Gallery owner.