Instagram:
@philbailey__
Website:
www.philip-bailey.co.uk
1. What's your story? Where are you from?
Hi, I'm Phil! I'm a Set Designer / Image Maker. Originally from Swindon, (south-west England, for those not au fait with that part of the country), I'm currently living and working in London, enjoying the city life. I live with my equally creative and talented partner in our wonky flat in Islington, and work from my messy desk in our living room. I'm fairly new to freelance work but have had the opportunity to work with some incredible creatives already, and hopefully will continue to do so.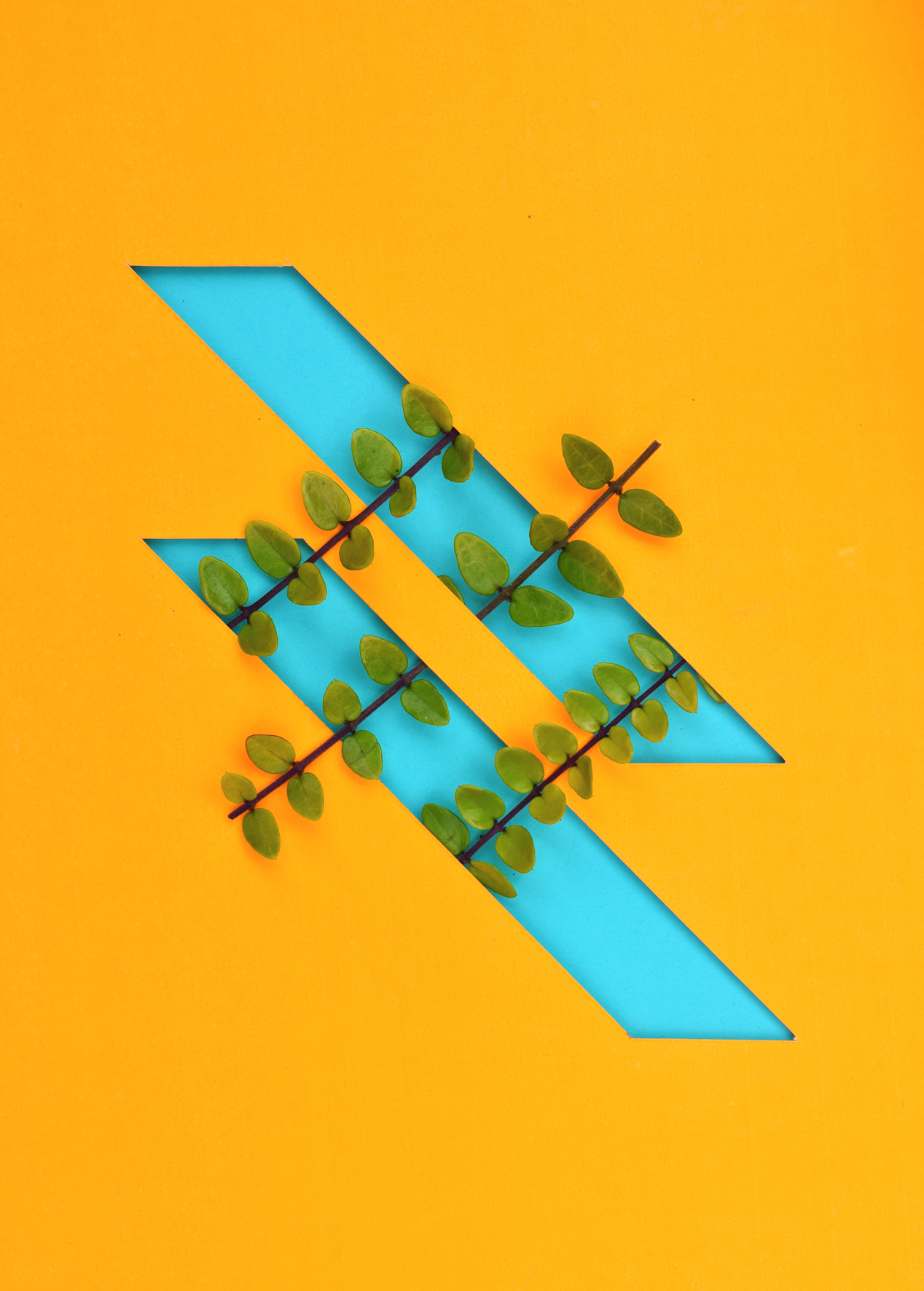 2. Tell us about your aesthetic.
I like to be playful with everything I do, and try to keep this with throughout my work. Although I call myself a Set Designer, it's more from an Illustration perspective, combining different elements to compose an image. I use a graphic approach to my paper objects but aim to keep it fun with bold shapes and colours. I would say my work is fairly simplistic in form, often geometric and fairly easy to construct.
3. What is your favourite medium and why?
My go to is paper / card. I've been using it since my first year in Uni and have never looked back. As a readily available low-cost sheet material I find paper incredibly versatile and easy to work with - it can be utilised in so many ways; paper cuts, 3D construction, collage, surface texture, origami etc. There is a hobbyist view on papercraft in general, but I like how some people are challenging this by creating amazing artwork with this material to a very commercial and high-profile level. I want to be one of those guys.
4. What is your artistic process like?
I keep a lot of inspiration boards - mainly on Pinterest & Instagram, this way I'm always thinking of more than one project at a time. I start pulling ideas for projects / shoots I'd like to develop further on my computer; often this is a conversation with a photographer, as my projects tend to be collaborative. I'll then start drawing in my sketchbook, I think it's important to keep a free sketch at the beginning of the project. I refine my visual drawings in Illustrator, where I figure out colour palettes and card stock. Next I'll create cutters / nets and make the final objects. Finally, the work is shot with the photographer to achieve some high quality images.
5. Who and/or what inspires your work?
Here's a non-definitive list of things I am inspired by; cool shapes, compositions, colour combos, conversations with friends, patterns, the past, the future, photography, technology, adverts, art, graphics, stuff on the internet. There are so many amazing set designer / makers I follow who I really admire; I mostly look up to Kyle Bean, Lou Blackshaw, Lydia Shirreff, Anna Lomax, Cocolia, Amy Friend to name a few. I've previously been influenced by 20th Century modern thinkers Charles & Ray Eames, Le Corbusier, Hockney, Bauhaus, Ettore Sottsass and others, their visions shifted the art & design world, and that's pretty amazing stuff.
6. What role does art play in your life? How does it change the way you view the world?
Art is very important and personal to me, I feel incredibly happy to have found my own part of it. As a creative I have an inquisitive viewpoint, can look at something and try to dissect it and get an understanding of how / why it's made and that's something I really value. I also have a huge respect for the craftsmanship and ideas of other people. At college I studied Fine Art, Art History and Photography - these two years were my most treasured in my art education - never again will learning about the art world will be as fascinating and exciting to me.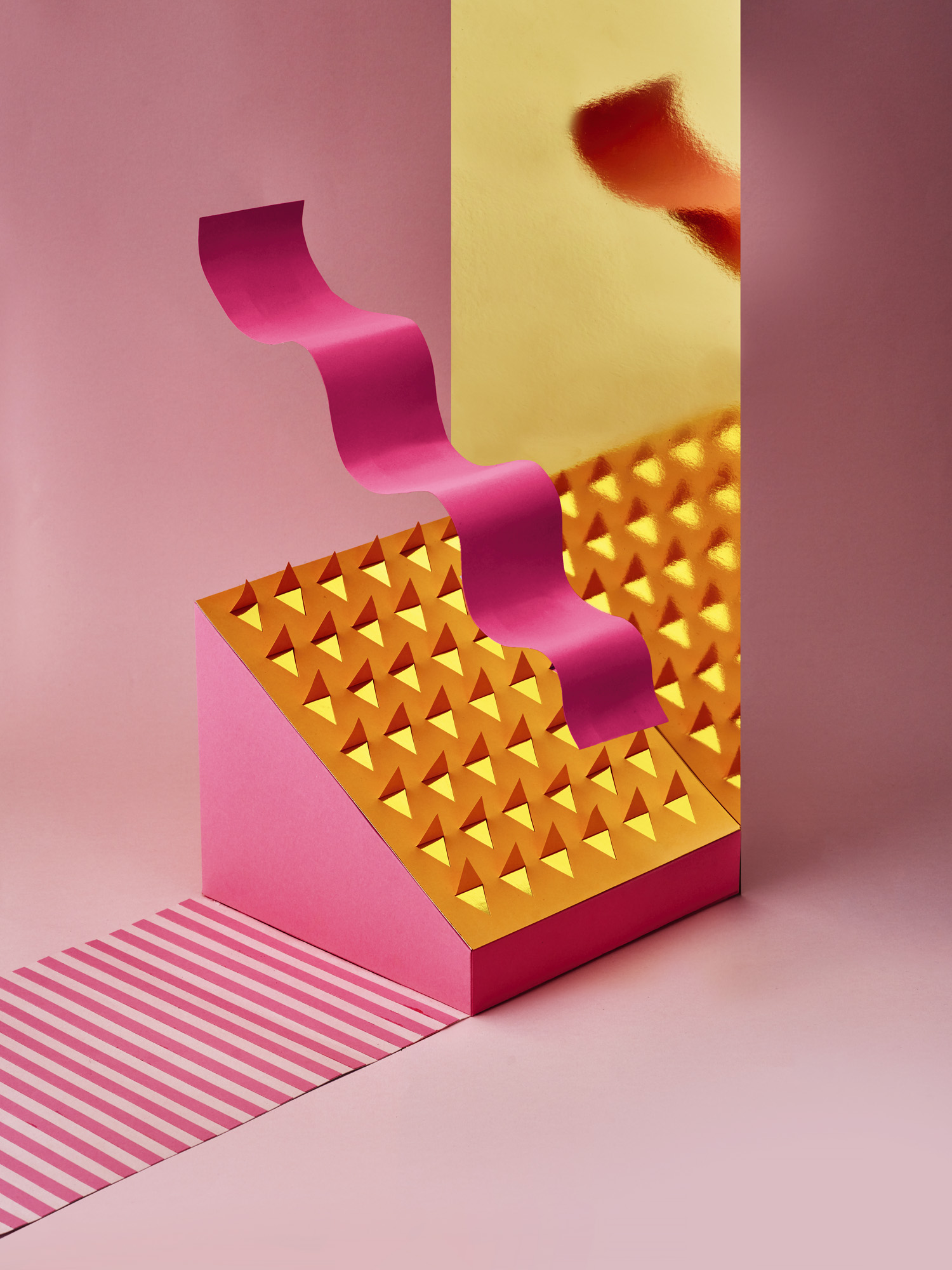 7. Where did you study?
The Arts University Bournemouth (AUB), south of England. It's lovely and relaxed and by the coast so you can hit the beach if it's all getting too much.
8. Where do you see yourself in five years? Working in an agency?
Doing regular freelance work from a studio, rather than my living room. I would hope in 5 years to be a bit settled and comfortable in the professional world, I'm very new to it. I've not really considered working in an agency, I'm just focussing on doing my own thing, and trying to work on fun projects.
9. What about in ten?
That's quite far in the future and I never plan anything. However, I will have a studio dog and we will be best pals.
10. What do you hope to achieve with your art?
On a visual level - to spark intrigue and inspire people, and make people say, 'Hey, have you seen this guy's work?'. On a personal level - I guess I'm aiming to become a more serious and commercial artist, and to work with as many people as I can within the field of Set Design / Papercraft / Photography. The exciting thing is that this is my current focus, but who knows, I could be offered some other opportunity somewhere along the line. I will always keep an open mind, and I'll always honour my art.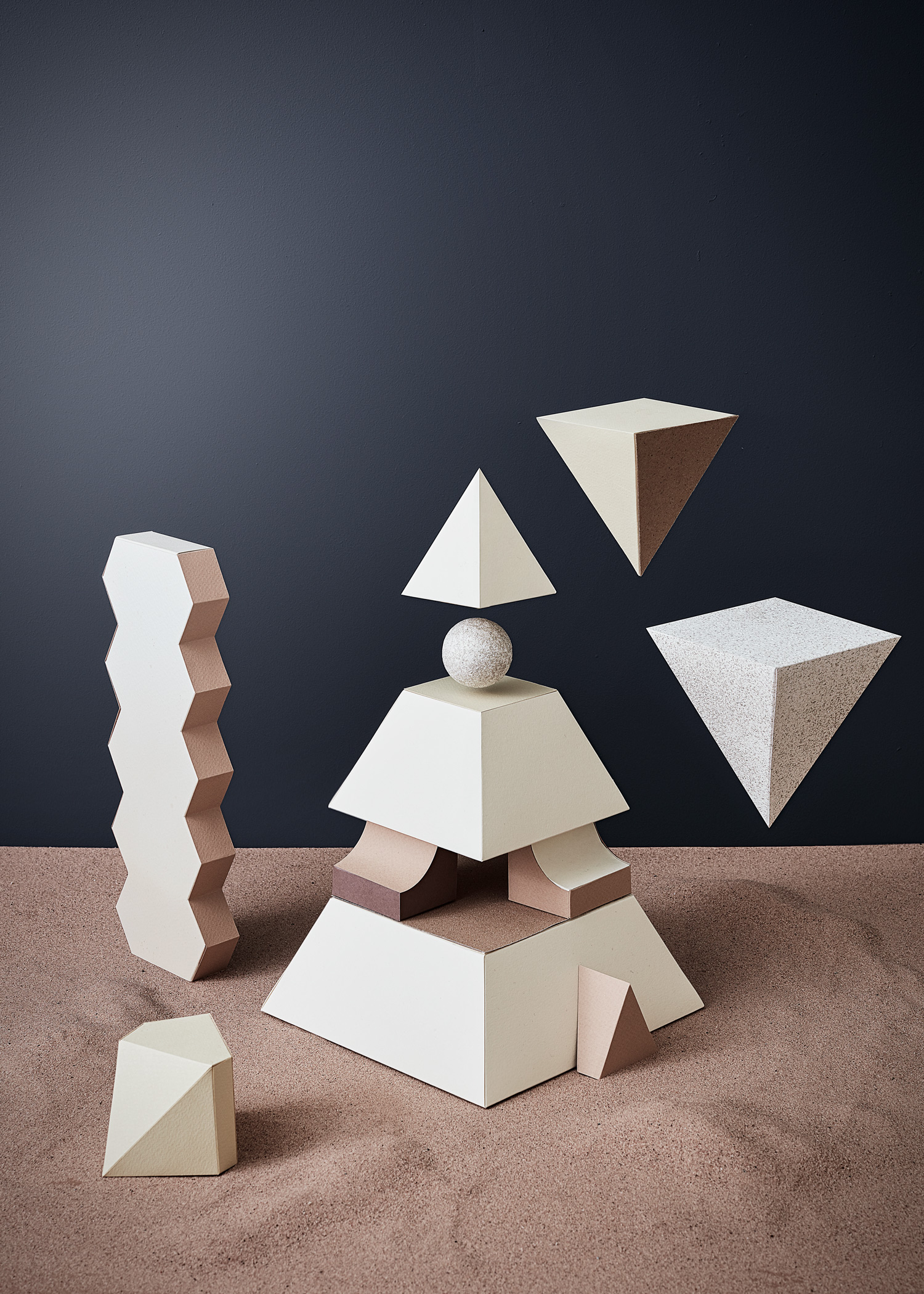 11. Now, tell us a little more about you as a person: what is your favourite food?
FRIED CHICKEN. All the way, got to love a Morley's.
12. Favourite book?
Just Kids by Patti Smith.
13. Favourite genre of music?
I generally like anything upbeat; Pop, Dance, Electronic, Golden Oldies, plus some Indie, some Folky things, and definitely some good soulful R&B vibes. I will sing along badly to literally anything that is playing though.
14. What are your hobbies?
Things I wouldn't consider hobbies but things I enjoy doing include; exploring London, going out and having a dance with friends, knowing all the lyrics to Left Eye's raps, brunch-ing, going to exhibitions, learning Spanish, eating snacks with my boyfriend.
15. If you weren't an artist, what would you be?
A watchmaker or carpenter or something else specialist and practical like that.