Instagram:
@pierre_kleinhouse
Behance:
www.behance.net/kleinhouse
Website:
www.pierre-kleinhouse.com
1. What's your story? Where are you from?
My name is Pierre Kleinhouse, I'm a freelance illustrator and designer. At the moment I'm living in Tel Aviv (and might move to Barcelona soon!). My dad is originally from Chile and my mom is from Belgium (that's why I have a french name). These days I work as the in-house illustrator of Mako magazine, and work as a freelancer making artwork for animations, gig posters, magazines, galleries, brand advertising, and for pretty much whatever comes my way!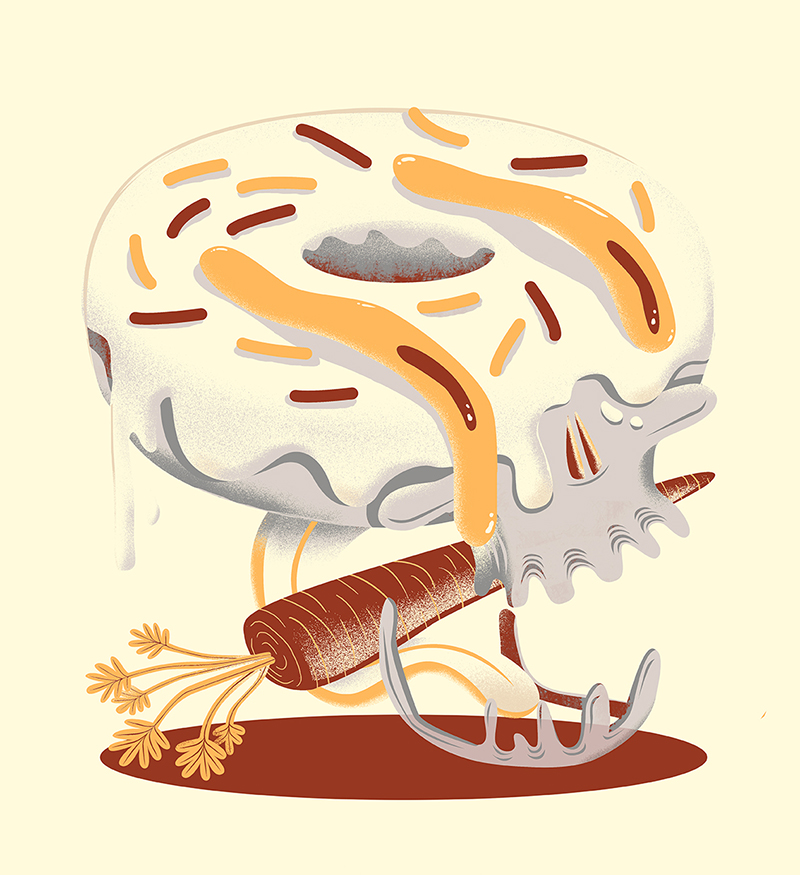 2. Tell us about your aesthetic.
I like to draw animals, plants and characters, using a limited number of colors, usually bold and bright colors. I think the fact that I studied visual communication had a big influence on my aesthetic taste as an illustrator.
3. What is your favourite medium and why?
The old pencil & paper, sketching in my sketchbook, and I really like making screen prints whenever I get the chance.
4. What is your artistic process like?
Taking a shower. Having a great idea. Sketching it in my sketchbook. Move it to the computer and finish the work. Like it for a while. Hate it and try to think of a better piece to do next.
5. Who and/or what inspires your work?
Music, gig posters, old stamps, Japanese art and woodblock printing,comics & manga, tattoos, artist like Katsushika Hokusai, Francisco Goya, Jeff Soto, Drew Millward, Mcbess, Carter Goodrich, Quentin Tarantino, Stanley Kubrick, the Coen brothers, Wes Anderson.
6. What role does art play in your life? How does it change the way you view the world?
Art makes my life less boring :)
7. Where did you study?
I studied visual communication in Bezalel academy of arts and design. I actually didn't think I'll end up being an illustrator when I started, I was more into graphic design. I didn't even passed the entry exams and had to wait another year to take it again. And when I finally started to study, I wasn't one of those guys that could draw or sketch really good. But after the 2nd year, I liked illustration so much that I went for it, and never looked back since.
8. Where do you see yourself in five years? Working in an agency?
Pretty much the same as now, only better-faster-stronger. Developing my personal projects, keep making artwork for exhibitions and freelance work. Hopefully finding more life-work balance then I have now ;)
9. What about in ten?
Same thing, probably being a cyborg by then.
10. What do you hope to achieve with your art?
It's definitely about connecting with people. To make people think, feel, smile. But to be honest - most of the time, during my process, it's totally selfish! just me doing my thing for my own enjoyment.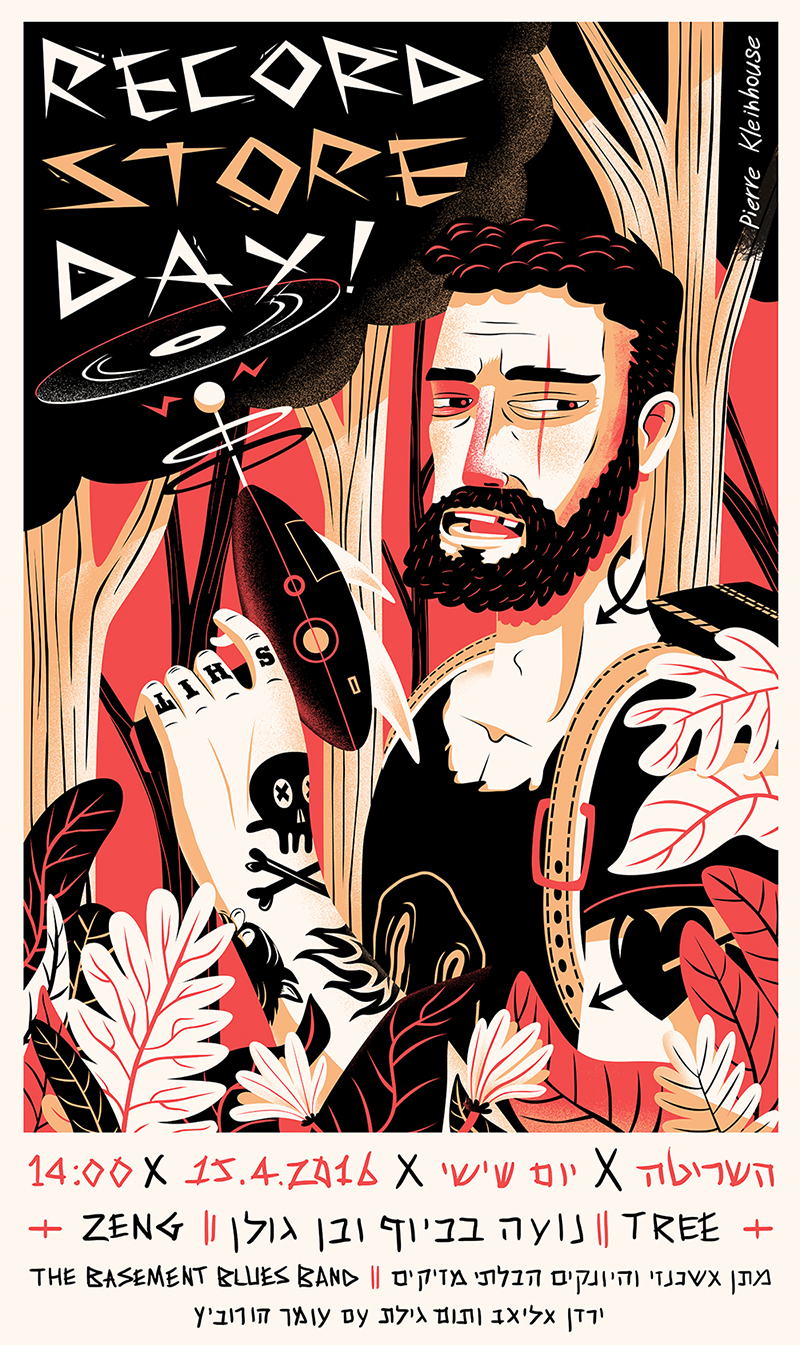 11. Now, tell us a little more about you as a person: what is your favourite food?
I'm gonna go with pizza.
12. Favourite book?
The Adventures of Tintin had a huge impact on me as kid and I still love it now.
13. Favourite genre of music?
Anything goes, but if I have to choose- bands like Arctic Monkeys and Queen of the Stone Age.
14. What are your hobbies?
Beside drawing stuff I like movies, beers, getting away from the computer and jog or go to the beach (it's always so hot around here!!).
15. If you weren't an artist, what would you be?
A news anchor.