Instagram:
@pintamonas
Twitter:
@pintamonas
Facebook:
www.facebook.com/pintamonas
1. What's your story? Where are you from?
Hi, I am Carla Berrocal. My story starts in Madrid, where I born and spent all my life. My mother is from Chile, a country that I have been visiting since I remember. I have a very huge family there. I grew up between two countries and I feel very lucky for that.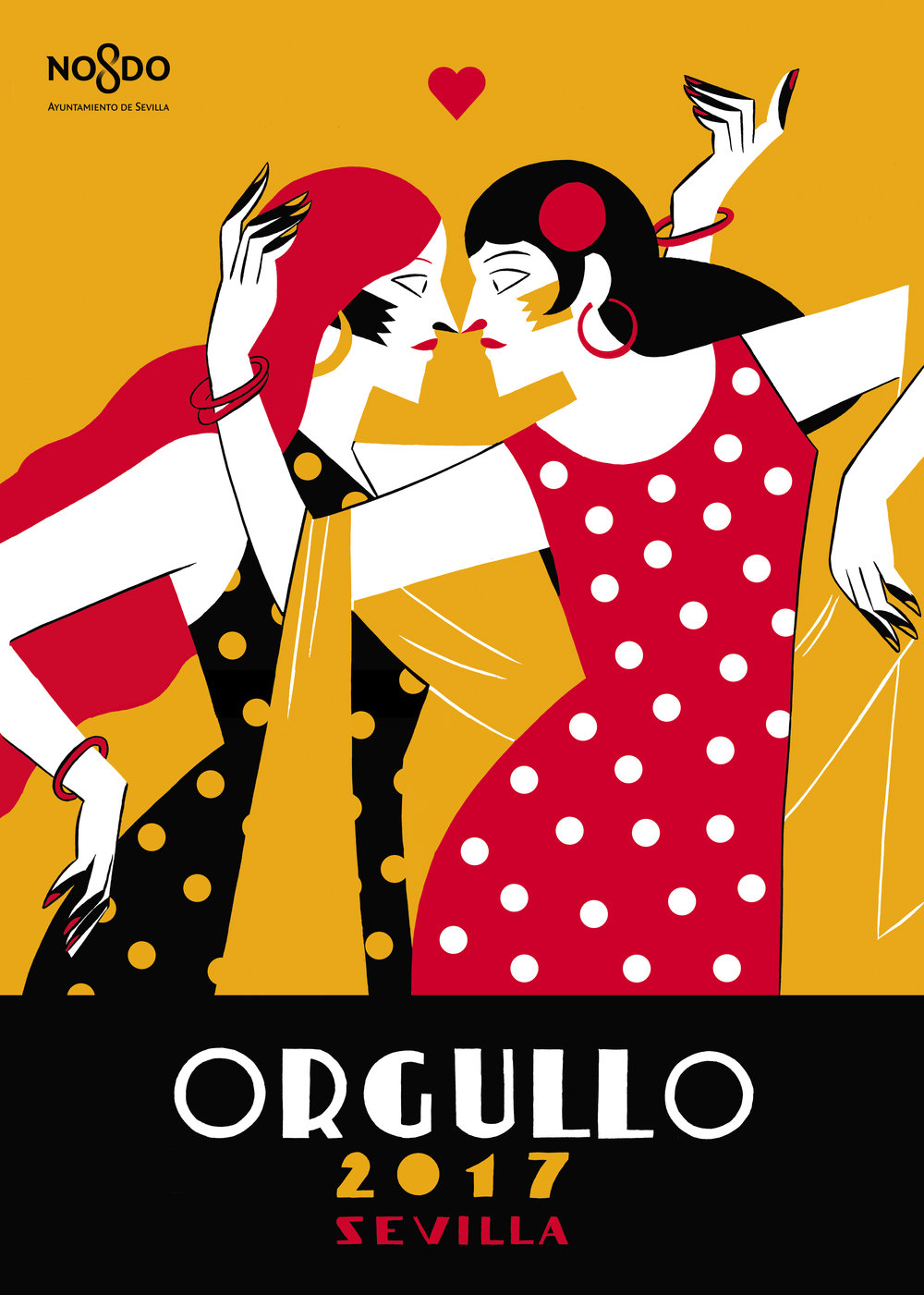 2. Tell us about your aesthetic.
I love to draw pointed noses, the geometry and don't use more than three colors.
3. What is your favourite medium and why?
I love drawing on a paper with brush and black ink. That's my personal paradise.
4. What is your artistic process like?
When I receive the briefing, I usually do a brainstorming, write some words, subjects or things that inspire me. I Google those things searching for some inspiration. Then, when I have some idea, I do a small sketch testing some compositions and color (If you understand Spanish I invite you to read this post of my blog, in where I talk explain this -> http://www.carlaberrocal.com/blog/2017/8/24/proceso-de-trabajo) and finally, I do it at the final size, put some inks and color it.
5. Who and/or what inspires your work?
Art Deco is one of my favourite forms of inspiration. I love searching and finding strange artists of that era. I also love comic book artists and illustrators of the 30's and 40's like Russell Patterson, Roy Crane, Milton Caniff, Noel Sickles or the Spanish Manolo Prieto, Goñi or Penagos.
6. What role does art play in your life? How does it change the way you view the world?
I love my work and I strongly believe it. I think the artist can do many things to change the world. First of all, it's to be conscious of the power of the communication. Through the image, we can change perspectives, stereotypes, and ideas. That's the amazing magic of culture.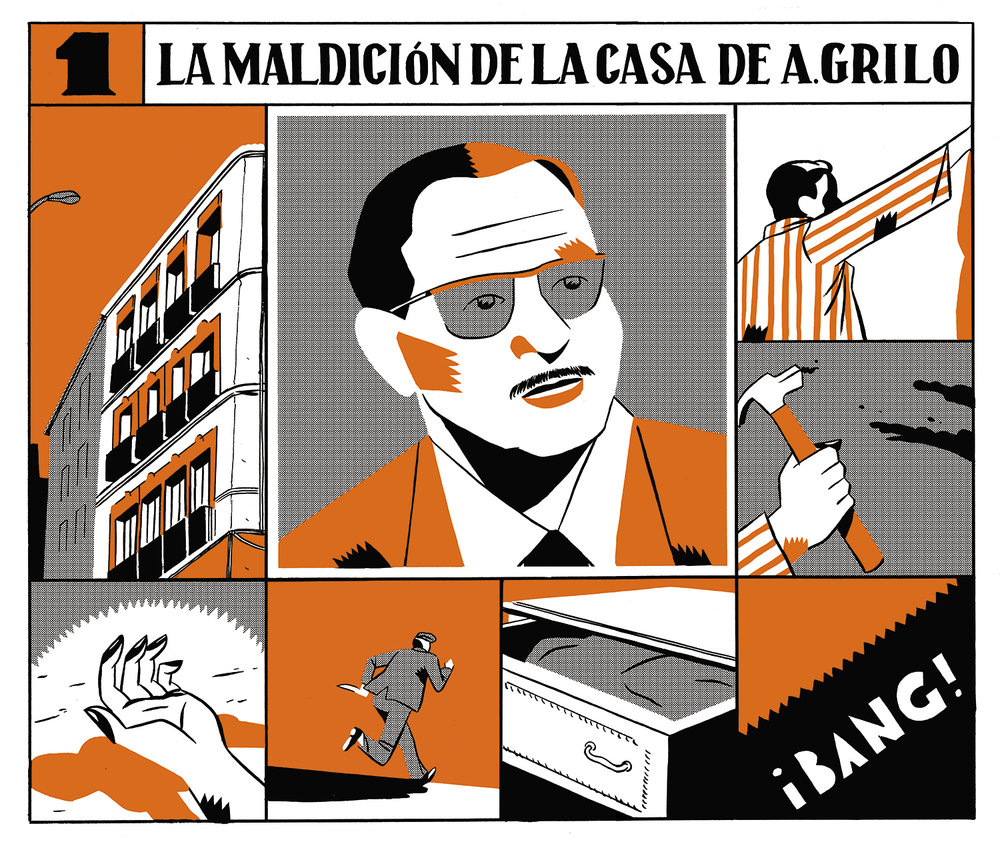 7. Where did you study?
The School of Arts and Crafts 10 in Madrid.
8. Where do you see yourself in five years?
I don't know where, but I want to be drawing, that's for sure.
9. What about in ten?
Maybe in a small house near a beautiful beach and still drawing.
10. What do you hope to achieve with your art?
Having fun and earn money for living.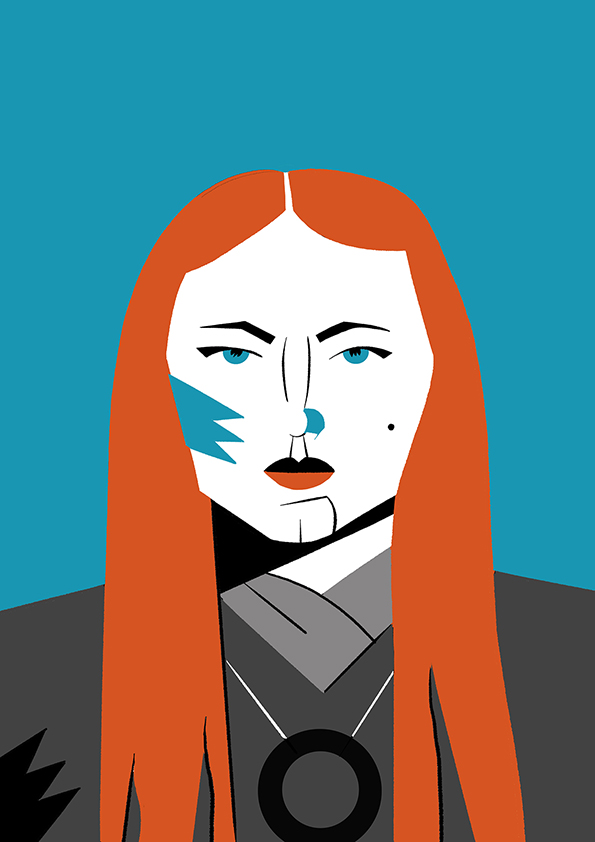 11. Now, tell us a little more about you as a person: what is your favourite food?
Sushi… I love Japanese food.
12. Favourite book?
"Martian Chronicles" by Ray Bradbury.
13. Favourite genre of music?
I love classic "Copla" and Conchita Piquer.
14. What are your hobbies?
I love to practice fencing.
15. If you weren't an artist, what would you be?
Professional fencer, epic wrestler fighter or drummer.